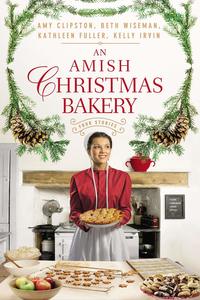 Zondervan
October 2019
On Sale: October 1, 2019
416 pages
ISBN: 0310352800
EAN: 9780310352808
Kindle: B07PR869QG
Paperback / e-Book
Add to Wish List

From bestselling authors in the Amish genre come four delicious stories perfect for celebrating love, joy, and the holiday season.
Cookies and Cheer by Amy Clipston
Alyssa Byler wants to build a sugar cookie nativity scene for her bakery's Christmas window display—all she needs is the right cookie cutters. She turns to handsome blacksmith Kyle Smoker. Using Kyle's handmade cutters, Alyssa created a striking display that brings more customers than she can handle. She soon realizes she's been too busy to focus on the true meaning of Christmas—and too distracted to explore her feelings for Kyle. Together, they put aside the holiday rush to celebrate the season that brought them together.
Loaves of Love by Beth Wiseman
Katie Swartzentruber has been left in charge of her family's bakery, but she soon finds herself overwhelmed with orders during the holiday season. She is tempted to move her Old Order family into the modern world by using propane ovens. Meanwhile, her childhood friend Henry Hershberger is trying to find the courage to tell Katie that he's harbored a secret crush on Katie for years. As the demands at the bakery intensify, both Katie and Henry must find the courage to go after what's important.
Melting Hearts by Kathleen Fuller
When her aunt Carolyn begs for help during the busy Christmas rush, Mattie Shetler eagerly packs her bags and heads to Birch Creek. She doesn't know her uncle has also asked for help with the bakery's new expansion from Peter Kaufman, Mattie's sworn enemy. As the two work together, Mattie discovers not all is as it seems. With Christmas just around the corner, Mattie and Peter open their hearts for the greatest gifts of the season: forgiveness and maybe even love.
Cakes and Kisses by Kelly Irvin
Martha Ropp works hard at her family's bakery, making cakes and pies for community celebrations. To help during the busy Christmas season, Martha's mother hires Ambrose Hershberger to make deliveries. Martha remembers Ambrose as a gentle giant from her school days. But the more they work together, the more they want to spend time together outside of the bakery. When both are too timid to make the first move, the town matchmakers step in.
Start Reading AN AMISH CHRISTMAS BAKERY Now

Our Past Week of Fresh Picks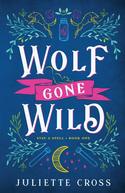 WOLF GONE WILD
by Juliette Cross
Featured as Fresh Pick on January 21, 2020
What's the worst thing that can happen to a werewolf? Unable to shift for three months, Mateo Cruz now knows all too well. His Read More »

A resplendent and red-hot romance for readers to feast on!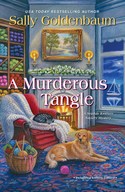 A MURDEROUS TANGLE
by Sally Goldenbaum
Featured as Fresh Pick on January 20, 2020
Birdie, Nell, Cass, and Izzy are prepping their coziest handiwork for a holiday gathering in Sea Harbor, Massachusetts. But as murder makes waves in their Read More »

A crafty hygge style mystery with red herrings aplenty!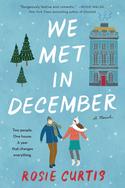 WE MET IN DECEMBER
by Rosie Curtis
Featured as Fresh Pick on January 19, 2020
Two people. One house. A year that changes everything. Twenty-nine-year-old Jess is following her dream and moving to London. It Read More »

What a difference a year makes...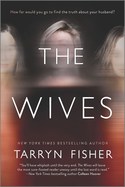 THE WIVES
by Tarryn Fisher
Featured as Fresh Pick on January 18, 2020
New York Times bestselling author Tarryn Fisher delivers a pulse-pounding, fast-paced suspense novel that will leave you breathless. A thriller you won&rsquo Read More »

A gasping tale between a woman, her husband, and his two other wives!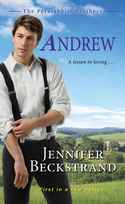 ANDREW
by Jennifer Beckstrand
Featured as Fresh Pick on January 17, 2020
Andrew, Abraham, and Austin Petersheim's family business has earned them the nickname The Peanut Butter Brothers. But if their matchmaking younger siblings have their Read More »

A thoughtful and entertaining romance with two very naughty little boys!
A LONGER FALL
by Charlaine Harris
Featured as Fresh Pick on January 16, 2020
#1 New York Times bestselling author Charlaine Harris returns with the second of the Gunnie Rose series, in which Lizbeth is hired onto a new Read More »

Splendid combination of multiple genres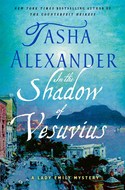 IN THE SHADOW OF VESUVIUS
by Tasha Alexander
Featured as Fresh Pick on January 15, 2020
In this new installment in Tasha Alexander's bestselling Victorian series, Lady Emily Hargreaves uncovers a mystery in the ancient city of Pompeii.Some corpses Read More »

Another case for Lady Emily - among the ruins of Pompeii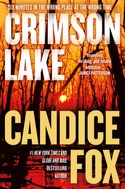 CRIMSON LAKE
by Candice Fox
Featured as Fresh Pick on January 14, 2020
#1 New York Times bestselling author Candice Fox's Crimson Lake is the first novel in a thrilling contemporary crime series set in Queensland, Australia Read More »

Can they discover the truth?