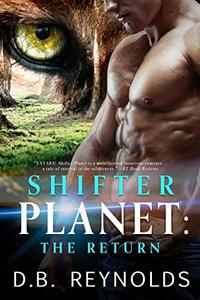 Shifter Planet #2
Entangled Amara
October 2019
On Sale: October 14, 2019
ISBN: 1695680375
EAN: 9781640638884
Kindle: B07Y74HQB6
e-Book
Add to Wish List

Rachel Fortier is a much sought-after expert when it comes to exotic planets—especially the deadly kind. So when she's hired by Earth Fleet's most respected scientist to join a mission to the tightly closed planet Harp, it's a dream come true. Until she discovers their mission is to capture shifters and sell them to the Military.
Shifter Aidan Devlin is on patrol far from his clan when he sees a shuttlecraft landing where it definitely shouldn't be. As the invaders emerge, he's surprised to see a lone lovely woman, who doesn't seem to belong. But when he's captured and put in a cage, he has no one but her to help him escape.
Drawn together by a hunger they can't resist, and desperate to discover who betrayed Harp, Aidan and Rachel first have to survive a deadly journey to the city. But once there, they find themselves confronted by a conspiracy that goes even deeper. Because Harp is harboring a traitor. And he's willing to destroy their world—and everything in it—to get what he wants.
Start Reading SHIFTER PLANET: THE RETURN Now

Shifter Planet

Our Past Week of Fresh Picks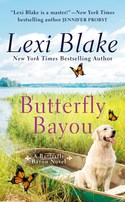 BUTTERFLY BAYOU
by Lexi Blake
Featured as Fresh Pick on May 31, 2020
New York Times bestselling author Lexi Blake is back with an all-new heartwarming, small-town contemporary romance series set against the spicy southern Read More »

A charming smalltown romance set in the Louisiana Bayou!

Watch out for the 'gators in this lively love story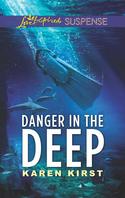 DANGER IN THE DEEP
by Karen Kirst
Featured as Fresh Pick on May 30, 2020
When buried secrets surface,she's caught in a criminal's crosshairs.Aquarium employee Olivia Smith isn't sure why someone wants Read More »

Danger lurks under the waters of the aquarium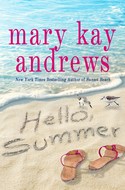 HELLO, SUMMER
by Mary Kay Andrews
Featured as Fresh Pick on May 29, 2020
New York Times bestselling author and Queen of the Beach Reads Mary Kay Andrews delivers her next blockbuster, Hello Summer. It's a new Read More »

Summertime Isn't Summertime Without Mary Kay Andrews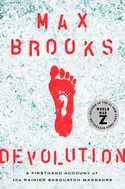 DEVOLUTION
by Max Brooks
Featured as Fresh Pick on May 28, 2020
The #1 bestselling author of World War Z returns with a horror tale that blurs the lines between human and beast, and Read More »

A shaken account from one Bigfoot sighting!

What if Bigfoot was real?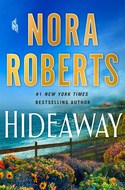 HIDEAWAY
by Nora Roberts
Featured as Fresh Pick on May 27, 2020
A family ranch in Big Sur country and a legacy of Hollywood royalty set the stage for Nora Roberts' emotional new suspense novel. Caitlyn Read More »

Learning to adjust to harsh turns in one's life - a blockbuster of a read!

Her world is shattered, but she will find herself again.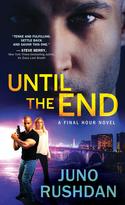 UNTIL THE END
by Juno Rushdan
Featured as Fresh Pick on May 26, 2020
He's strong. Fierce. Relentless.And he may be her only chance of surviving the night. Gray Box operative Castle Kinkade always gets the job Read More »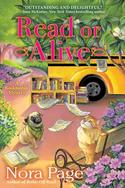 READ OR ALIVE
by Nora Page
Featured as Fresh Pick on May 25, 2020
A match-made in cozy heaven for fans of Jenn McKinlay, Kate Carlisle, and book lovers everywhere, Nora Page's third Bookmobile mystery will (book Read More »

An emotionally-charged cozy mystery!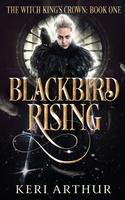 BLACKBIRD RISING
by Keri Arthur
Featured as Fresh Pick on May 24, 2020
A modern fantasy novel inspired by the King Arthur legend... For hundreds of years, the Witch King's sword has been buried in stone awaiting Read More »

Will a nefarious force claim the King's sword and crown?

Fantasy, romance and action at its best.