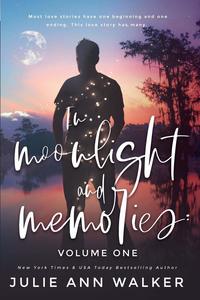 MOST LOVE STORIES HAVE ONE BEGINNING AND ONE ENDING. THIS LOVE STORY HAS MANY.
Volume 1
Limerence Publications
July 2019
On Sale: July 1, 2019
306 pages
ISBN: 1950100030
EAN: 9781950100033
Kindle: B07R764WCP
Paperback / e-Book
Add to Wish List

From New York Times and USA Today bestselling author Julie Ann Walker comes an epic story about sacrifice, friendship, and the awe-inspiring power of love.
Maggie: Ten years ago, Cash Armstrong stole my heart. Then he promptly joined the army—dragging my best friend with him—and left me crying on the front porch in a red sequined prom dress. Now he's back. They're both back. Cash, the one who still has my heart. And Luc, the one who saved my life.
Cash: How do you know if you're at the end of the beginning or the beginning of the end? That's what I've been trying to figure out since a traumatic brain injury made me "unfit to serve." I'm back in New Orleans, and picking up the shattered pieces of my past means I must confront where my life's journey began... and where it all might end.
Luc: Long ago, Maggie May was mine. Not mine in the way you might think. She was mine because she was my only friend. Then Cash came along and we became brothers by something stronger than blood. We became brothers by choice. When tragedy struck, I was forced to make a decision that changed all our lives. I thought, after ten years, it was safe to come back home. I was wrong...
Start Reading IN MOONLIGHT AND MEMORIES Now

In Moonlight and Memories

Our Past Week of Fresh Picks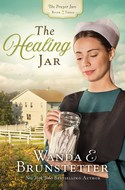 THE HEALING JAR
by Wanda E. Brunstetter
Featured as Fresh Pick on August 23, 2019
What if you have waited to find love only to be rejected when it finally comes?Lenore Lapp is an Amish schoolteacher in her late Read More »

Messages left in hidden jars bring hope, forgiveness and healing.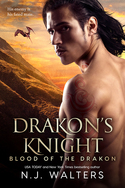 DRAKON'S KNIGHT
by N.J. Walters
Featured as Fresh Pick on August 22, 2019
Drakon Jericho Drake, the child of a pure-blood dragon and human, has a simple plan: Kill the leader of the Knights of the Dragon Read More »

The enemy is his dragon's chosen mate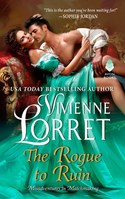 THE ROGUE TO RUIN
by Vivienne Lorret
Featured as Fresh Pick on August 21, 2019
The Bourne Matrimonial Agency has one rule: Never fall in love with a client, which shouldn't be a problem when one's faking an Read More »

An Enemies to Lovers Tale That Doesn't Disappoint!

A fantastic tale of warring and wooing!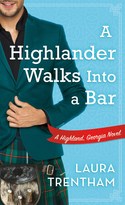 A HIGHLANDER WALKS INTO A BAR
by Laura Trentham
Featured as Fresh Pick on August 20, 2019
A brand new series from Laura Trentham, full of love, laughs...and highlanders!Isabel Buchanan is fiery, funny, and never at a loss for words Read More »

A romantic journey for readers full of highlander hotties and plenty of heart!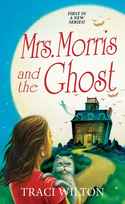 MRS. MORRIS AND THE GHOST
by Traci Wilton
Featured as Fresh Pick on August 19, 2019
A grieving young widow, Charlene needed a new start—so she bought a historic mansion, sight unseen, and drove from Chicago to New England Read More »

Intriguing paranormal cozy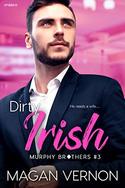 DIRTY IRISH
by Magan Vernon
Featured as Fresh Pick on August 18, 2019
My life has revolved around the two things I've always loved: whiskey and rugby. Now the marriage clause in my Da's will has Read More »

Rugby or the love of his life - which will he choose?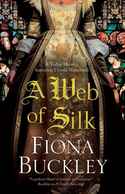 A WEB OF SILK
by Fiona Buckley
Featured as Fresh Pick on August 17, 2019
August, 1582. The queen's spymaster, Sir Francis Walsingham, has ordered Ursula to keep an eye on her new neighbour, Giles Frost, who is Read More »

Silk merchants, silver and spies; what has Mistress Blanchard got into this time?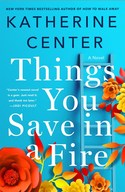 THINGS YOU SAVE IN A FIRE
by Katherine Center
Featured as Fresh Pick on August 16, 2019
From the New York Times bestselling author of How to Walk Away comes a stunning new novel about courage, hope, and learning to love against Read More »

An emotional story of self-discovery and forgiveness.