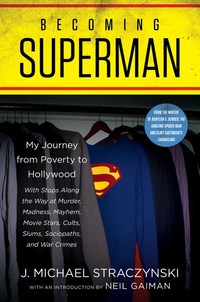 Harper Voyager
August 2019
On Sale: July 23, 2019
480 pages
ISBN: 0062857843
EAN: 9780062857842
Kindle: B07F13YLYH
Hardcover / e-Book
Add to Wish List

With an introduction by Neil Gaiman!

In this dazzling memoir, the acclaimed writer behind Babylon 5, Sense8, Clint Eastwood's Changeling and Marvel's Thor reveals how the power of creativity and imagination enabled him to overcome the horrors of his youth and a dysfunctional family haunted by madness, murder and a terrible secret.

For four decades, J. Michael Straczynski has been one of the most successful writers in Hollywood, one of the few to forge multiple careers in movies, television and comics. Yet there's one story he's never told before: his own.

Joe's early life nearly defies belief. Raised by damaged adults—a con-man grandfather and a manipulative grandmother, a violent, drunken father and a mother who was repeatedly institutionalized—Joe grew up in abject poverty, living in slums and projects when not on the road, crisscrossing the country in his father's desperate attempts to escape the consequences of his past.

To survive his abusive environment Joe found refuge in his beloved comics and his dreams, immersing himself in imaginary worlds populated by superheroes whose amazing powers allowed them to overcome any adversity. The deeper he read, the more he came to realize that he, too, had a superpower: the ability to tell stories and make everything come out the way he wanted it. But even as he found success, he could not escape a dark and shocking secret that hung over his family's past, a violent truth that he uncovered over the course of decades involving mass murder.

Straczynski's personal history has always been shrouded in mystery. Becoming Superman lays bare the facts of his life: a story of creation and darkness, hope and success, a larger-than-life villain and a little boy who became the hero of his own life. It is also a compelling behind-the-scenes look at some of the most successful TV series and movies recognized around the world.
Start Reading BECOMING SUPERMAN Now

Our Past Week of Fresh Picks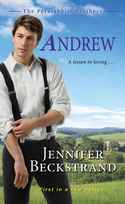 ANDREW
by Jennifer Beckstrand
Featured as Fresh Pick on January 17, 2020
Andrew, Abraham, and Austin Petersheim's family business has earned them the nickname The Peanut Butter Brothers. But if their matchmaking younger siblings have their Read More »

A thoughtful and entertaining romance with two very naughty little boys!
A LONGER FALL
by Charlaine Harris
Featured as Fresh Pick on January 16, 2020
#1 New York Times bestselling author Charlaine Harris returns with the second of the Gunnie Rose series, in which Lizbeth is hired onto a new Read More »

Splendid combination of multiple genres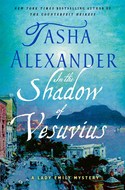 IN THE SHADOW OF VESUVIUS
by Tasha Alexander
Featured as Fresh Pick on January 15, 2020
In this new installment in Tasha Alexander's bestselling Victorian series, Lady Emily Hargreaves uncovers a mystery in the ancient city of Pompeii.Some corpses Read More »

Another case for Lady Emily - among the ruins of Pompeii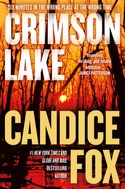 CRIMSON LAKE
by Candice Fox
Featured as Fresh Pick on January 14, 2020
#1 New York Times bestselling author Candice Fox's Crimson Lake is the first novel in a thrilling contemporary crime series set in Queensland, Australia Read More »

Can they discover the truth?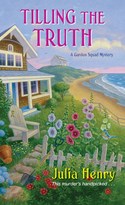 TILLING THE TRUTH
by Julia Henry
Featured as Fresh Pick on January 13, 2020
It's August in Goosebush, Massachusetts, and go-getter retiree Lilly Jayne and her youthful senior pals show no sign of slowing down during Read More »

A nosy small town, committee work and double dealings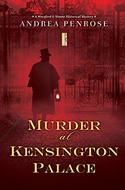 MURDER AT KENSINGTON PALACE
by Andrea Penrose
Featured as Fresh Pick on January 12, 2020
Wrexford and Sloane must unravel secrets within secrets--including a few that entangle their own hearts--when they reunite to solve a string of shocking Read More »

Scientific endeavours in the Regency days are the background to murder most foul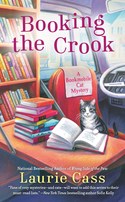 BOOKING THE CROOK
by Laurie Cass
Featured as Fresh Pick on January 11, 2020
It\'s all paws on deck as a librarian and her rescue cat track down a killer in the newest book in the national bestselling Read More »

Michigan in January - snow brings problems for the library bookmobile
COPPER AND GOLDIE
by Rosemary and Larry Mild
Featured as Fresh Pick on January 10, 2020
Homicide detective Sam Nahoe takes a bullet in his spine in the line of duty. Disabled, his career with the Honolulu Police Department shattered, what Read More »

An ex-detective and his sidekick golden retriever make a heck of a team fighting crime!