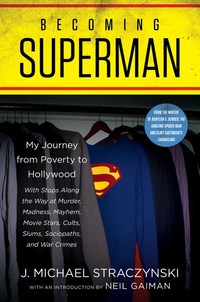 Harper Voyager
August 2019
On Sale: July 23, 2019
480 pages
ISBN: 0062857843
EAN: 9780062857842
Kindle: B07F13YLYH
Hardcover / e-Book
Add to Wish List

With an introduction by Neil Gaiman!

In this dazzling memoir, the acclaimed writer behind Babylon 5, Sense8, Clint Eastwood's Changeling and Marvel's Thor reveals how the power of creativity and imagination enabled him to overcome the horrors of his youth and a dysfunctional family haunted by madness, murder and a terrible secret.

For four decades, J. Michael Straczynski has been one of the most successful writers in Hollywood, one of the few to forge multiple careers in movies, television and comics. Yet there's one story he's never told before: his own.

Joe's early life nearly defies belief. Raised by damaged adults—a con-man grandfather and a manipulative grandmother, a violent, drunken father and a mother who was repeatedly institutionalized—Joe grew up in abject poverty, living in slums and projects when not on the road, crisscrossing the country in his father's desperate attempts to escape the consequences of his past.

To survive his abusive environment Joe found refuge in his beloved comics and his dreams, immersing himself in imaginary worlds populated by superheroes whose amazing powers allowed them to overcome any adversity. The deeper he read, the more he came to realize that he, too, had a superpower: the ability to tell stories and make everything come out the way he wanted it. But even as he found success, he could not escape a dark and shocking secret that hung over his family's past, a violent truth that he uncovered over the course of decades involving mass murder.

Straczynski's personal history has always been shrouded in mystery. Becoming Superman lays bare the facts of his life: a story of creation and darkness, hope and success, a larger-than-life villain and a little boy who became the hero of his own life. It is also a compelling behind-the-scenes look at some of the most successful TV series and movies recognized around the world.
Start Reading BECOMING SUPERMAN Now

Our Past Week of Fresh Picks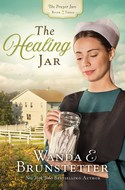 THE HEALING JAR
by Wanda E. Brunstetter
Featured as Fresh Pick on August 23, 2019
What if you have waited to find love only to be rejected when it finally comes?Lenore Lapp is an Amish schoolteacher in her late Read More »

Messages left in hidden jars bring hope, forgiveness and healing.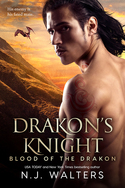 DRAKON'S KNIGHT
by N.J. Walters
Featured as Fresh Pick on August 22, 2019
Drakon Jericho Drake, the child of a pure-blood dragon and human, has a simple plan: Kill the leader of the Knights of the Dragon Read More »

The enemy is his dragon's chosen mate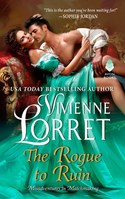 THE ROGUE TO RUIN
by Vivienne Lorret
Featured as Fresh Pick on August 21, 2019
The Bourne Matrimonial Agency has one rule: Never fall in love with a client, which shouldn't be a problem when one's faking an Read More »

An Enemies to Lovers Tale That Doesn't Disappoint!

A fantastic tale of warring and wooing!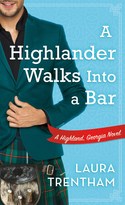 A HIGHLANDER WALKS INTO A BAR
by Laura Trentham
Featured as Fresh Pick on August 20, 2019
A brand new series from Laura Trentham, full of love, laughs...and highlanders!Isabel Buchanan is fiery, funny, and never at a loss for words Read More »

A romantic journey for readers full of highlander hotties and plenty of heart!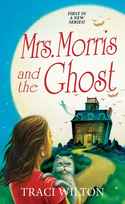 MRS. MORRIS AND THE GHOST
by Traci Wilton
Featured as Fresh Pick on August 19, 2019
A grieving young widow, Charlene needed a new start—so she bought a historic mansion, sight unseen, and drove from Chicago to New England Read More »

Intriguing paranormal cozy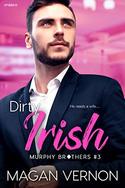 DIRTY IRISH
by Magan Vernon
Featured as Fresh Pick on August 18, 2019
My life has revolved around the two things I've always loved: whiskey and rugby. Now the marriage clause in my Da's will has Read More »

Rugby or the love of his life - which will he choose?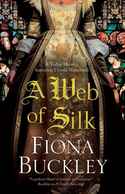 A WEB OF SILK
by Fiona Buckley
Featured as Fresh Pick on August 17, 2019
August, 1582. The queen's spymaster, Sir Francis Walsingham, has ordered Ursula to keep an eye on her new neighbour, Giles Frost, who is Read More »

Silk merchants, silver and spies; what has Mistress Blanchard got into this time?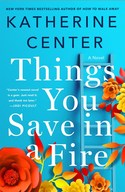 THINGS YOU SAVE IN A FIRE
by Katherine Center
Featured as Fresh Pick on August 16, 2019
From the New York Times bestselling author of How to Walk Away comes a stunning new novel about courage, hope, and learning to love against Read More »

An emotional story of self-discovery and forgiveness.