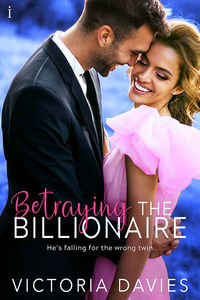 The Abbott Sisters #1
Entangled Indulgence
July 2019
On Sale: July 8, 2019
Featuring: Holly Abbott; Julian Worth
198 pages
ISBN: 1078047847
EAN: 9781640638372
Kindle: B07S8K7HGR
e-Book
Add to Wish List

Julian Worth isn't a man with time to spare. Ruling his billion-dollar empire with an iron fist, work is the true love of his life. Which is why when it comes to marriage, a strategic alliance matters more than love. Julian is more than ready to sign on for a little superficial dating and a marriage of convenience if it allows him to take his company to the next level. What he wasn't ready for was the woman who shows up as his prospective bride.

Holly Abbott has spent her whole life coming in second. Being born four minutes behind her twin sister has defined her life. But when her headstrong sister refuses to go along with their father's plan to marry her off into a cold business arrangement, Holly has to step up. Knowing the infamous Julian Worth will only entertain marrying the Abbott heir, Holly sets her identity aside to transform into her sister. It's an easy enough plan. A few dates with a man who isn't hers won't hurt anyone.

Except Julian is nothing like the ruthless tycoon she expected. Soon she's left to wonder, what will happen when her sister comes back and worse, how will she ever be able to give up a man who doesn't even know her real name?
Start Reading BETRAYING THE BILLIONAIRE Now

Our Past Week of Fresh Picks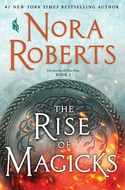 THE RISE OF MAGICKS
by Nora Roberts
Featured as Fresh Pick on December 12, 2019
The #1 New York Times bestselling author of Year One and Of Blood and Bone concludes her stunning new trilogy praised as "A match for Read More »

A tale any fantasy lover will enjoy!

The magick continues in this epic finale.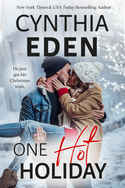 ONE HOT HOLIDAY
by Cynthia Eden
Featured as Fresh Pick on December 11, 2019
She's running for her life. He's the safe haven she never expected to find. The holiday season is about to get Read More »

A deliciously layered Christmas treat for romance fans!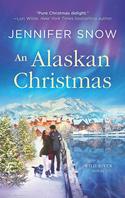 AN ALASKAN CHRISTMAS
by Jennifer Snow
Featured as Fresh Pick on December 10, 2019
In Alaska, it's always a white Christmas—but the sparks flying between two reunited friends could turn it red-hot…If Read More »

A new beginning at Christmas!

When one search and rescue adventure isn't enough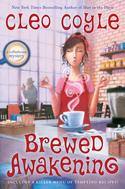 BREWED AWAKENING
by Cleo Coyle
Featured as Fresh Pick on December 9, 2019
From Cleo Coyle, the New York Times bestselling author of Shot in the Dark and Dead Cold Brew, comes a delicious new entry in the Read More »

Clare lost her memory, will she lose who she has become as well?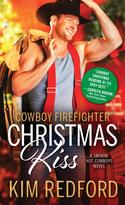 COWBOY FIREFIGHTER CHRISTMAS KISS
by Kim Redford
Featured as Fresh Pick on December 8, 2019
The firefighting cowboys of Wildcat Bluffs Canyon take Christmas VERY seriously... When Ivy Bryant arrives in town to run the historic honkytonk, she finds herself Read More »

Cowboys, Christmas, and a kiss, you'll need nothing else on your Santa list.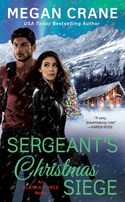 SERGEANT'S CHRISTMAS SIEGE
by Megan Crane
Featured as Fresh Pick on December 7, 2019
Danger lurks in the wilds of Grizzly Harbor this Christmas but it's love that has Alaska Force in the cross-hairs, from the USA Read More »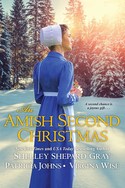 AN AMISH SECOND CHRISTMAS
by Shelley Shepard Gray, Patricia Johns, Virginia Wise
Featured as Fresh Pick on December 6, 2019
For the Amish, the day after Christmas is for family, feasting, and exchanging simple gifts. And for three different couples, it will bring another precious Read More »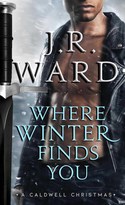 WHERE WINTER FINDS YOU
by J.R. Ward
Featured as Fresh Pick on December 5, 2019
#1 New York Times bestselling author J.R. Ward is heating things up this winter with a holiday novel featuring some of her most iconic Read More »

An intriguing Christmas tale about haunted souls, angels, and true love's survival!