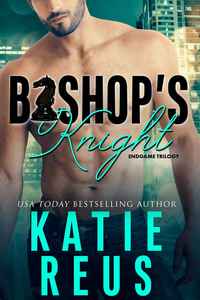 Endgame Trilogy #1
Author Self-Published
July 2019
On Sale: July 9, 2019
249 pages
ISBN: 1635561094
EAN: 2940161476604
Kindle: B07QQ1YBKL
e-Book
Add to Wish List


The Bishop siblings' family is on the verge of collapse as all three find themselves embroiled in danger. Family bonds may keep them alive…but only love can give them something to live for. Read BISHOP'S KNIGHT, the first novel in this ALL NEW heart-pounding Endgame trilogy!
She needs his help…
Thanks to years of government training, Evie Bishop knows how to get into places she doesn't belong—and she's very good at it. But years of doing black ops work burned her out, so she returns home—to unexpected chaos. One of her brothers is in a coma, and the other is in hiding, wanted for murder. Then a fellow operative from her past shows up shot and bleeding with news that an assassin is gunning for everyone involved with a past op. She's forced to turn to the one man she knows she can trust—the man whose heart she broke.
But it will come with a price…
When Dylan Blackwood proposed a year ago, Evie turned him down flat and walked out of his life. He's stunned when he finds her on his doorstep covered in someone else's blood, needing his help. He always knew there was more to her than met the eye—that Evie was never simply the pampered society princess she wanted people to believe she was. But he never expected this. If she needs help, he'll give it. Even if he can't forget her betrayal. Even if he isn't sure, he can trust her. But his protection will come with a price—her heart. Before they can have a chance at a future, they'll have to work together to take down a faceless enemy who has Evie firmly in his crosshairs.
Start Reading BISHOP'S KNIGHT Now

Endgame Trilogy

Our Past Week of Fresh Picks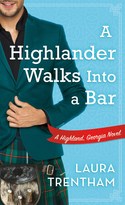 A HIGHLANDER WALKS INTO A BAR
by Laura Trentham
Featured as Fresh Pick on August 20, 2019
A brand new series from Laura Trentham, full of love, laughs...and highlanders!Isabel Buchanan is fiery, funny, and never at a loss for words Read More »

A romantic journey for readers full of highlander hotties and plenty of heart!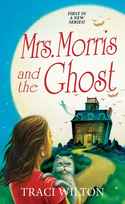 MRS. MORRIS AND THE GHOST
by Traci Wilton
Featured as Fresh Pick on August 19, 2019
A grieving young widow, Charlene needed a new start—so she bought a historic mansion, sight unseen, and drove from Chicago to New England Read More »

Intriguing paranormal cozy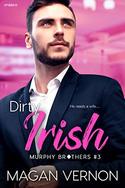 DIRTY IRISH
by Magan Vernon
Featured as Fresh Pick on August 18, 2019
My life has revolved around the two things I've always loved: whiskey and rugby. Now the marriage clause in my Da's will has Read More »

Rugby or the love of his life - which will he choose?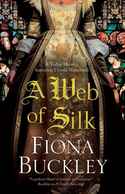 A WEB OF SILK
by Fiona Buckley
Featured as Fresh Pick on August 17, 2019
August, 1582. The queen's spymaster, Sir Francis Walsingham, has ordered Ursula to keep an eye on her new neighbour, Giles Frost, who is Read More »

Silk merchants, silver and spies; what has Mistress Blanchard got into this time?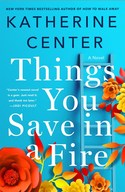 THINGS YOU SAVE IN A FIRE
by Katherine Center
Featured as Fresh Pick on August 16, 2019
From the New York Times bestselling author of How to Walk Away comes a stunning new novel about courage, hope, and learning to love against Read More »

An emotional story of self-discovery and forgiveness.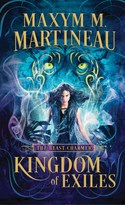 KINGDOM OF EXILES
by Maxym M. Martineau
Featured as Fresh Pick on August 15, 2019
Fantastic Beasts meets Assassin's Creed in this epic, gripping fantasy romance from debut author Maxym M. Martineau Exiled beast charmer Leena Edenfrell is in Read More »

Multidimensional characters, creative world-building, and a plot that is literally to die for...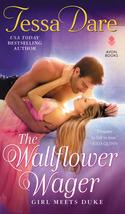 THE WALLFLOWER WAGER
by Tessa Dare
Featured as Fresh Pick on August 14, 2019
They call him the Duke of Ruin. To an undaunted wallflower, he's just the beast next door. Wealthy and ruthless, Gabriel Duke clawed his Read More »

If you love a grumpy hero (as I do!) and the heroine that can't resist him, you'll love this title!!
IN MOONLIGHT AND MEMORIES
by Julie Ann Walker
Featured as Fresh Pick on August 13, 2019
From New York Times and USA Today bestselling author Julie Ann Walker comes an epic story about sacrifice, friendship, and the awe-inspiring power of Read More »