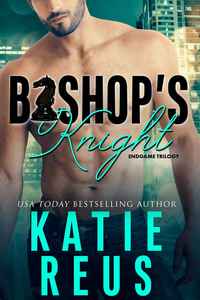 Endgame Trilogy #1
Author Self-Published
July 2019
On Sale: July 9, 2019
249 pages
ISBN: 1635561094
EAN: 2940161476604
Kindle: B07QQ1YBKL
e-Book
Add to Wish List


The Bishop siblings' family is on the verge of collapse as all three find themselves embroiled in danger. Family bonds may keep them alive…but only love can give them something to live for. Read BISHOP'S KNIGHT, the first novel in this ALL NEW heart-pounding Endgame trilogy!
She needs his help…
Thanks to years of government training, Evie Bishop knows how to get into places she doesn't belong—and she's very good at it. But years of doing black ops work burned her out, so she returns home—to unexpected chaos. One of her brothers is in a coma, and the other is in hiding, wanted for murder. Then a fellow operative from her past shows up shot and bleeding with news that an assassin is gunning for everyone involved with a past op. She's forced to turn to the one man she knows she can trust—the man whose heart she broke.
But it will come with a price…
When Dylan Blackwood proposed a year ago, Evie turned him down flat and walked out of his life. He's stunned when he finds her on his doorstep covered in someone else's blood, needing his help. He always knew there was more to her than met the eye—that Evie was never simply the pampered society princess she wanted people to believe she was. But he never expected this. If she needs help, he'll give it. Even if he can't forget her betrayal. Even if he isn't sure, he can trust her. But his protection will come with a price—her heart. Before they can have a chance at a future, they'll have to work together to take down a faceless enemy who has Evie firmly in his crosshairs.
Start Reading BISHOP'S KNIGHT Now

Endgame Trilogy

Our Past Week of Fresh Picks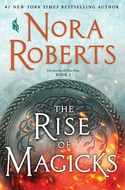 THE RISE OF MAGICKS
by Nora Roberts
Featured as Fresh Pick on December 12, 2019
The #1 New York Times bestselling author of Year One and Of Blood and Bone concludes her stunning new trilogy praised as "A match for Read More »

A tale any fantasy lover will enjoy!

The magick continues in this epic finale.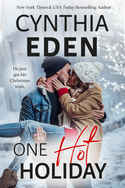 ONE HOT HOLIDAY
by Cynthia Eden
Featured as Fresh Pick on December 11, 2019
She's running for her life. He's the safe haven she never expected to find. The holiday season is about to get Read More »

A deliciously layered Christmas treat for romance fans!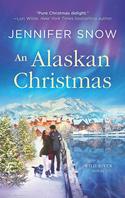 AN ALASKAN CHRISTMAS
by Jennifer Snow
Featured as Fresh Pick on December 10, 2019
In Alaska, it's always a white Christmas—but the sparks flying between two reunited friends could turn it red-hot…If Read More »

A new beginning at Christmas!

When one search and rescue adventure isn't enough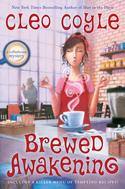 BREWED AWAKENING
by Cleo Coyle
Featured as Fresh Pick on December 9, 2019
From Cleo Coyle, the New York Times bestselling author of Shot in the Dark and Dead Cold Brew, comes a delicious new entry in the Read More »

Clare lost her memory, will she lose who she has become as well?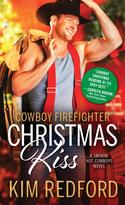 COWBOY FIREFIGHTER CHRISTMAS KISS
by Kim Redford
Featured as Fresh Pick on December 8, 2019
The firefighting cowboys of Wildcat Bluffs Canyon take Christmas VERY seriously... When Ivy Bryant arrives in town to run the historic honkytonk, she finds herself Read More »

Cowboys, Christmas, and a kiss, you'll need nothing else on your Santa list.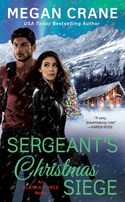 SERGEANT'S CHRISTMAS SIEGE
by Megan Crane
Featured as Fresh Pick on December 7, 2019
Danger lurks in the wilds of Grizzly Harbor this Christmas but it's love that has Alaska Force in the cross-hairs, from the USA Read More »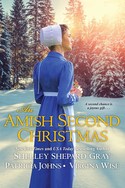 AN AMISH SECOND CHRISTMAS
by Shelley Shepard Gray, Patricia Johns, Virginia Wise
Featured as Fresh Pick on December 6, 2019
For the Amish, the day after Christmas is for family, feasting, and exchanging simple gifts. And for three different couples, it will bring another precious Read More »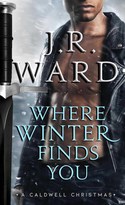 WHERE WINTER FINDS YOU
by J.R. Ward
Featured as Fresh Pick on December 5, 2019
#1 New York Times bestselling author J.R. Ward is heating things up this winter with a holiday novel featuring some of her most iconic Read More »

An intriguing Christmas tale about haunted souls, angels, and true love's survival!