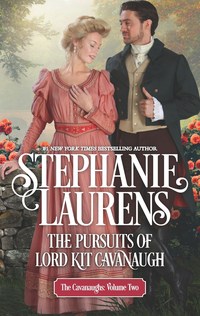 The Cavanaughs #2
MIRA
May 2019
On Sale: April 30, 2019
384 pages
ISBN: 0778369390
EAN: 9780778369394
Kindle: B07FDCSNP8
Mass Market Paperback / e-Book
Add to Wish List

Bold and clever, THE CAVANAUGHS are unlike any other family in early Victorian England. #1 New York Times bestselling author Stephanie Laurens continues to explore the enthralling world of these dynamic siblings in the eagerly anticipated second volume in her captivating series.
A Gentleman of Means
One of the most eligible bachelors in London, Lord Christopher "Kit" Cavanaugh has discovered his true path and it doesn't include the expected society marriage. Kit is all business and has chosen the bustling port of Bristol to launch his passion—Cavanaugh Yachts.
A Woman of Character
Miss Sylvia Buckleberry's passion is her school for impoverished children. When a new business venture forces the school out of its building, she must act quickly. But confronting Kit Cavanaugh is a daunting task made even more difficult by their first and only previous meeting, when, believing she'd never see him again, she'd treated him dismissively. Still, Sylvia is determined to be persuasive.
An Unstoppable Duo
But it quickly becomes clear there are others who want the school—and Cavanaugh Yachts—closed. Working side by side, Kit and Sylvia fight to secure her school and to expose the blackguard trying to sabotage his business. Yet an even more dastardly villain lurks, one who threatens the future both discover they now hold dear.
Excerpt
"Steady, lads." Lord Christopher Cavanaugh, known to most as Kit, drew his matched bays to a stamping halt on the rough grass of the roadside lookout. The high-bred horses shifted and snorted; having recently rested in an inn's stable while Kit and his companions partook of luncheon, the pair were eager to run again.
But Kit wanted a moment to look ahead—at the roofs, towers, and spires, and the glinting silver-gray ribbon of rivers that made up the city of Bristol, displayed like a colorful patchwork in the shallow valley at the end of their road.
The day was cool but fine, with a fitful breeze meandering up the valley. Eyes narrowing, Kit surveyed the city he planned to make his home. Today would see his first true step into the future he was determined to craft and claim.
He'd been adrift all his life, with no rudder to guide him and no port to call his home. For the past decade—ever since he'd come on the town—he'd had no direction, no goal… No. Not true. His one aim—his single focused goal—had been to avoid the fate his mother, Lavinia, the late Dowager Marchioness of Raventhorne, had planned for him.
She'd been a schemer of near-unimaginable degree, intent on controlling and exploiting the lives of her four children for her own gain. In Kit's case—as for his older and younger brothers—she'd expected to barter the position of their wives for wealth or, at the very least, valuable influence. Kit had reacted by painting himself as an indolent rake of the sort no sane parent would want anywhere near their daughter. His reputation in the ton had become a solid shield, one that had enabled him to walk society's halls without fear of being trapped in order to help his younger sister, Stacie, avoid a similar fate.
Lavinia had been a demon in human guise. They—her four children—had been beyond shocked when they'd finally learned the full gamut of her evil schemes. She'd tried to kill her stepson, Ryder, Kit's older half brother, whom Kit and his siblings adored, in order to replace Ryder, then the marquess, with her eldest son, Kit's older brother Rand; only Ryder's remarkable strength, physical and mental, and the support of his wife, Mary, then the marchioness, had allowed them both to survive. Subsequently captured, Lavinia had lost her life in a vain attempt to flee justice.
Even now, the thought of her and her doings chilled Kit's heart.
His mother had died in the summer of 1837, bringing to an abrupt end a chapter in his and his siblings' lives that they all had thought would never end. Nevertheless, it had taken years for the effects of her version of mothering to start to fade—for Rand, Kit, Stacie, and their youngest brother, Godfrey, to shed the invisible chains and adjust their now-instinctive, habitual reactions toward others as well as themselves.
Or, Kit temporized, at least shake loose enough of those chains to take up the challenge of shaping their own lives and make a start.
For Rand—arguably the most impacted by their mother's schemes, but also the oldest of the four siblings and possessing a quiet inner strength similar to Ryder's implacable will—that had meant becoming a leading light in investor circles, specializing in supporting promising inventions. Less than a month ago, Rand had taken what Kit saw as the final step in emerging from their shared past by marrying Felicia Throgmorton, the daughter of one of the inventors Rand had backed.
Kit had seen Rand and Felicia two days ago, when they'd driven over from their new house to visit with Ryder and Mary at Raventhorne Abbey, the family's ancestral pile, where, since the wedding, Kit had been staying. Contentment had settled about Rand like a cloak, and a species of happiness had infused his eyes and his expression whenever he'd looked at Felicia, leaving Kit to surmise that Rand and Felicia were well on the way to finding the same sense of settled peace and relaxed joy in life that Ryder had found with Mary.
The atmosphere of happy family life that now pervaded the Abbey was something Kit had never experienced over the decades he'd called the Abbey home. He envied his nephews and niece—Ryder and Mary's children—the warmth and unqualified acceptance in which they were growing up. The unstated yet all-embracing love and support of their parents.
Having watched Rand steadily making his own way—his own name—in society and beyond, Kit had decided it was time he did the same—that it was time he made a start on assembling the various elements of the life he wanted for his own.
He wanted to build ocean-going yachts. More—he aspired to be the pre-eminent force in the evolving field. In the same way that dealing with investments played to Rand's strengths and interests, Kit felt that yacht-building would make the most of his longtime obsession with all things sailing and his ability to lead men and act as manager, facilitator, and negotiator.
He was good with his hands, and he was good with his head. He always had been.
When Rand had announced his engagement, Kit had been on his way to Bermuda, chasing down Wayland Cobworth. Wayland was an old friend of Kit's from Eton days who shared his passion for superbly designed sailing vessels; coming from a significantly less wealthy family than the Cavanaughs, instead of going to university, Wayland had apprenticed to an expert draftsman and ship-designer and was now one of the up-and-coming designers of yachts.
Wayland knew the quality of Kit's determination—that when he set his sights on achieving some goal, that goal would be achieved; convincing Wayland of Kit's vision for Cavanaugh Yachts and of the desirability of Wayland's potential position in the company hadn't been all that hard.
Kit had had to take ship back to England almost immediately in order not to miss Rand's wedding; he'd made it, but with only minutes to spare. Wayland had had to finish a design for the company he'd been working for before heading back to England, sailing directly to Bristol.
"It's bigger than I'd thought," Smiggs, Kit's groom-cum- stableman, observed, breaking through Kit's introspection.
Smiggs was perched behind Kit. Kit had co-opted Smiggs, several years older than he, from the Abbey stables when he'd first gone on the town. Smiggs had eagerly thrown in his lot with Kit, and subsequently, they'd shared many an adventure. Kit considered Smiggs a confidant of sorts and knew he could rely on the wiry man's support in any situation.
Start Reading THE PURSUITS OF LORD KIT CAVANAUGH Now

Cavanaughs

Our Past Week of Fresh Picks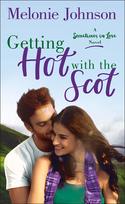 GETTING HOT WITH THE SCOT
by Melonie Johnson
Featured as Fresh Pick on May 21, 2019
Cassie Crow, a pop-culture reporter for a TV talk show, is focused on becoming a "serious" journalist. But when she stumbles into a kilted Read More »

A super sexy, fun, and flirty debut contemporary romance!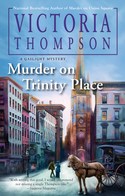 MURDER ON TRINITY PLACE
by Victoria Thompson
Featured as Fresh Pick on May 20, 2019
The devil's in the details when a man is found murdered near Trinity Church in the latest installment of the national bestselling Gaslight Mystery Read More »

A perplexing mystery involving family secrets and murder!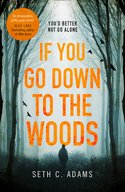 IF YOU GO DOWN TO THE WOODS
by Seth C. Adams
Featured as Fresh Pick on May 19, 2019
SOMETHING IS HIDING IN THE SHADOWS… We were so young when it all happened. Just 13-years-old, making the most of the long, hot Read More »

There are some places you do not want to end up alone...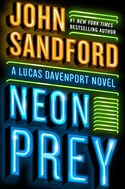 NEON PREY
by John Sandford
Featured as Fresh Pick on May 18, 2019
Lucas Davenport tracks a prolific serial killer in the newest nail-biter by #1 New York Times-bestselling author John Sandford. Clayton Deese looks like Read More »

Captivating action, unusual plot twists, and a killer with unusual tastes!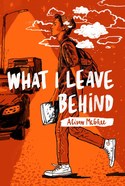 WHAT I LEAVE BEHIND
by Alison McGhee
Featured as Fresh Pick on May 17, 2019
After his dad dies of suicide, Will tries to overcome his own misery by secretly helping the people around him in this exquisitely crafted story Read More »

Can a new purpose help him through his pain?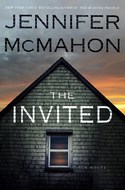 THE INVITED
by Jennifer McMahon
Featured as Fresh Pick on May 16, 2019
A chilling ghost story with a twist: the New York Times bestselling author of The Winter People returns to the woods of Vermont to tell Read More »

The past haunts the present....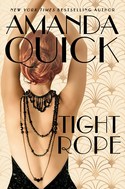 TIGHTROPE
by Amanda Quick
Featured as Fresh Pick on May 15, 2019
An unconventional woman and a man shrouded in mystery walk a tightrope of desire as they race against a killer to find a top secret Read More »

Mystery, danger, intrigue and a tantalizing romance!

Murder, spies, suspense, and passion abound in Burning Cove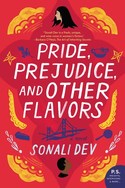 PRIDE, PREJUDICE, AND OTHER FLAVORS
by Sonali Dev
Featured as Fresh Pick on May 14, 2019
Award-winning author Sonali Dev launches a new series about the Rajes, an immigrant Indian family descended from royalty, who have built their lives in Read More »

A delicious deconstructed Pride and Prejudice for Austen Fans of all ages!

An engaging Austen-inspired story to be savored and enjoyed!