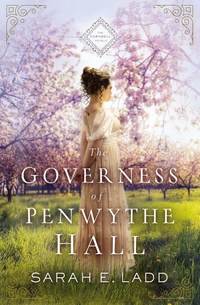 Cornwall Novels #1
Thomas Nelson
April 2019
On Sale: April 16, 2019
352 pages
ISBN: 0785223169
EAN: 9780785223160
Kindle: B07DT6LW27
Paperback / e-Book
Add to Wish List

In the first of a new series from beloved Regency romance author, Sarah Ladd, Delia, a governess to five recently orphaned children, would risk anything to protect them . . . even her heart.
"My kind of book! The premise grabbed my attention from the first lines, and I eagerly returned to its pages. I think my readers will enjoy The Heiress of Winterwood." —Julie Klassen, bestselling, award-winning author
Cornwall was in her blood, and Delia feared she'd never escape its hold.
Cornwall, England, 1811
Blamed for her husband's death, Cordelia Greythorne fled Cornwall and accepted a governess position to begin a new life. Years later her employer's unexpected death and his last request to watch over his five children force her to reevaluate. She can't abandon the children now that they've lost both parents, but their new guardian lives at the timeworn Penwythe Hall . . . back on the Cornish coast she tries desperately to forget.
Jac Trethewey is determined to revive Penwythe Hall's once-flourishing apple orchards, and he'll stop at nothing to see his struggling estate profitable again. He hasn't heard from his brother in years, so when his nieces, nephews, and their governess arrive unannounced at Penwythe Hall, he battles both grief of this brother's death and bewilderment over this sudden responsibility. Jac's priorities shift as the children take up residence in the ancient halls, but their secretive governess—and the mystery shrouding her past—proves to be a disruption to his carefully laid plans.
Rich with family secrets, lingering danger, and the captivating allure of new love, this first book in the Cornwall Novels series introduces us to the Twethewey family and their search for peace, justice, and love on the Cornish coast.
Start Reading THE GOVERNESS OF PENWYTHE HALL Now

Our Past Week of Fresh Picks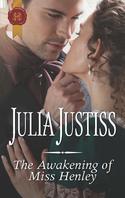 THE AWAKENING OF MISS HENLEY
by Julia Justiss
Featured as Fresh Pick on September 18, 2019
After five seasons…She was still on the shelf!Part of The Cinderella Spinsters. Miss Emma Henley knows she's neither pretty nor Read More »

Character growth makes this sensuous and witty romance a balm for the soul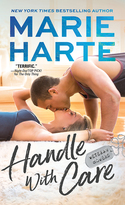 HANDLE WITH CARE
by Marie Harte
Featured as Fresh Pick on September 17, 2019
Evan Griffith has had a hell of a day. . . And that was before he met the stunning, sexy woman having a meltdown. Evan Griffith Read More »

HANDLE WITH CARE has great storytelling and a to-die-for hero!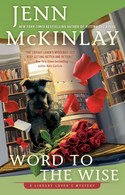 WORD TO THE WISE
by Jenn McKinlay
Featured as Fresh Pick on September 16, 2019
It's no-holds-barred murder, in the latest page-turning Library Lover's Mystery from the New York Times bestselling author of Hitting the Read More »

Roses are Read...

Heart-stopping and a mix of thrills and classic cozy mystery staples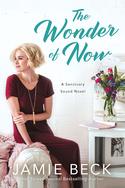 THE WONDER OF NOW
by Jamie Beck
Featured as Fresh Pick on September 15, 2019
Moving on has never been harder—or so perfectly unpredictable… Peyton Prescott would give anything for the carefree life she knew before breast Read More »

What to expect of someone finding their way again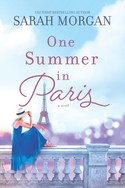 ONE SUMMER IN PARIS
by Sarah Morgan
Featured as Fresh Pick on September 14, 2019
USA TODAY bestselling author Sarah Morgan returns with this heartwarming novel about the power of friendship, love and what happens when an ending is just Read More »

A story about friendship and kindred spirits in beautiful Paris...

A lovely and heartwarming story of female friendship, life challenges, and the magic of Paris!

Love, loss, and an unlikely friendship to last a lifetime!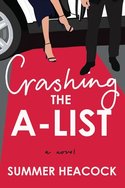 CRASHING THE A-LIST
by Summer Heacock
Featured as Fresh Pick on September 13, 2019
After four months of unemployment, former book editor Clara Montgomery is still stuck sleeping on her little brother's ugly couch in Queens. Determined Read More »

Blackmail turns into a Fake Romance in this black comedy!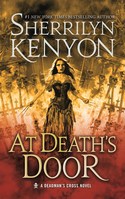 AT DEATH'S DOOR
by Sherrilyn Kenyon
Featured as Fresh Pick on September 12, 2019
#1 New York Times bestseller Sherrilyn Kenyon brings us the final chapter in the Deadman's Cross saga with an epic pirate fantasy perfect for Read More »

AT DEATH'S DOOR is rife with mayhem and mischief!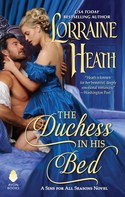 THE DUCHESS IN HIS BED
by Lorraine Heath
Featured as Fresh Pick on September 11, 2019
For a duchess with practical desires, falling in love is an inconceivable part of her plan… As owner of the Elysium Club which Read More »

A wonderful mix of enchantment and earthy sensuality for readers to savor!