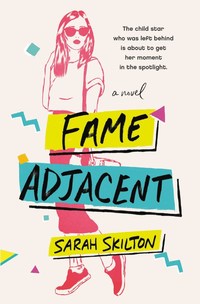 Grand Central Publishing
April 2019
On Sale: April 9, 2019
Featuring: Holly Danner
336 pages
ISBN: 1538747987
EAN: 9781538747988
Kindle: B07HM69PV8
Paperback / e-Book
Add to Wish List

The child star that was left behind is about to get her moment to shine in this swoony romantic comedy inspired by a unique, beloved facet of pop culture history: The Mickey Mouse Club.
Holly Danner has a complicated relationship with fame. It's not easy being the only cast member of a 1990s song-and-dance show who didn't become famous. When she was eleven, she used to do anything for a laugh (or at least a laugh-track) on "Diego and the Lion's Den." If she talked about it--which she almost never does--Holly might explain how her childhood best friends came to dominate the worlds of pop music, film, and TV while she was relegated to a few near-misses and a nanny gig for her niece. She'd even be telling the truth about making peace with the whole thing years ago.
But when she finds out there's a 25th anniversary for the show planned--a televised reunion, clip show, and panel--and she wasn't invited, it's time for an impromptu road trip to crash the event and set the record straight. Three problems: she's currently in Internet Rehab (perhaps she's not quite as well-adjusted as she believes...), she has no cash, and the only person who can get her across the country in time is Thom Parker, a handsome, infuriatingly level-headed patient who doesn't think she should confront her famous ex-friends.
FAME ADJACENT is a contemporary, realistic, and humorous look at love, friendship, and fame, as seen through the eyes of a girl who lived it--from the sidelines.
Start Reading FAME ADJACENT Now

Our Past Week of Fresh Picks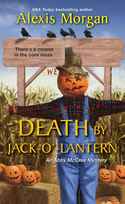 DEATH BY JACK-O'-LANTERN
by Alexis Morgan
Featured as Fresh Pick on October 15, 2019
Overcommitted committee member Abby McCree gets in a patch of trouble trying to solve the murder of a pumpkin farmer …The small town Read More »

Nobody liked the pumpkin farmer... but who hated him enough to kill him?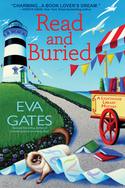 READ AND BURIED
by Eva Gates
Featured as Fresh Pick on October 14, 2019
Librarian Lucy Richardson unearths a mysterious map dating back to the Civil War. But if she can't crack its code, she may end up Read More »

The past haunts the present with deadly results but makes for an entertaining murder mystery!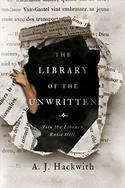 THE LIBRARY OF THE UNWRITTEN
by A.J. Hackwith
Featured as Fresh Pick on October 13, 2019
In the first book in a brilliant new fantasy series, books that aren't finished by their authors reside in the Library of the Unwritten Read More »

What happens when the forces of Heaven and Hell collide?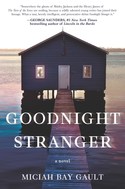 GOODNIGHT STRANGER
by Miciah Bay Gault
Featured as Fresh Pick on October 12, 2019
A compulsive debut of literary suspense, Goodnight Stranger follows one young woman caught between her desire for the future and the tragedy of her past Read More »

Sometimes the past never really leaves you.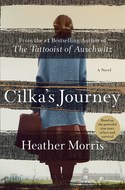 CILKA'S JOURNEY
by Heather Morris
Featured as Fresh Pick on October 11, 2019
Her beauty saved her — and condemned her. Cilka is just sixteen years old when she is taken to Auschwitz-Birkenau Concentration Camp in 1942 Read More »

What steps would you take to survive the unthinkable?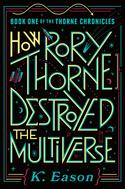 HOW RORY THORNE DESTROYED THE MULTIVERSE
by K. Eason
Featured as Fresh Pick on October 10, 2019
First in a duology that reimagines fairy tale tropes within a space opera--The Princess Bride meets Princess Leia. Rory Thorne is a princess with Read More »

A fantastic space opera--witty, bombastic, and loads of fun!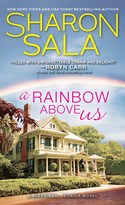 A RAINBOW ABOVE US
by Sharon Sala
Featured as Fresh Pick on October 9, 2019
When times are tough, there's always a little Blessings to go around—the newest Blessings, Georgia novel by bestselling author Sharon SalaCONTEMPORARY ROMANCEBlessings, Georgia Read More »

A return offers a chance at love.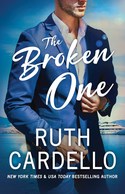 THE BROKEN ONE
by Ruth Cardello
Featured as Fresh Pick on October 8, 2019
In New York Times bestselling author Ruth Cardello's sexy and emotional romance, a billionaire dares to invest in the riskiest proposition of his Read More »

Real characters with a sizzling and charming romance!

A lost stuffed animal brings a new family together