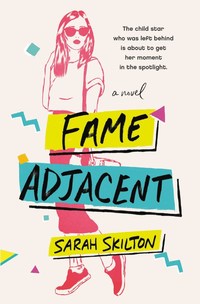 Grand Central Publishing
April 2019
On Sale: April 9, 2019
Featuring: Holly Danner
336 pages
ISBN: 1538747987
EAN: 9781538747988
Kindle: B07HM69PV8
Paperback / e-Book
Add to Wish List

The child star that was left behind is about to get her moment to shine in this swoony romantic comedy inspired by a unique, beloved facet of pop culture history: The Mickey Mouse Club.
Holly Danner has a complicated relationship with fame. It's not easy being the only cast member of a 1990s song-and-dance show who didn't become famous. When she was eleven, she used to do anything for a laugh (or at least a laugh-track) on "Diego and the Lion's Den." If she talked about it--which she almost never does--Holly might explain how her childhood best friends came to dominate the worlds of pop music, film, and TV while she was relegated to a few near-misses and a nanny gig for her niece. She'd even be telling the truth about making peace with the whole thing years ago.
But when she finds out there's a 25th anniversary for the show planned--a televised reunion, clip show, and panel--and she wasn't invited, it's time for an impromptu road trip to crash the event and set the record straight. Three problems: she's currently in Internet Rehab (perhaps she's not quite as well-adjusted as she believes...), she has no cash, and the only person who can get her across the country in time is Thom Parker, a handsome, infuriatingly level-headed patient who doesn't think she should confront her famous ex-friends.
FAME ADJACENT is a contemporary, realistic, and humorous look at love, friendship, and fame, as seen through the eyes of a girl who lived it--from the sidelines.
Start Reading FAME ADJACENT Now

Our Past Week of Fresh Picks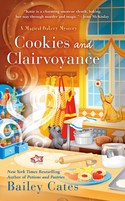 COOKIES AND CLAIRVOYANCE
by Bailey Cates
Featured as Fresh Pick on January 27, 2020
Baker Katie Lightfoot serves up enchanted delicacies and tracks down a malicious murderer in the newest installment of this New York Times bestselling series...Hedgewitch Read More »

COOKIES AND CLAIRVOYANCE is unlike any other paranormal cozy mystery I've read.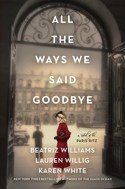 ALL THE WAYS WE SAID GOODBYE
by Karen White, Lauren Willig, Beatriz Williams
Featured as Fresh Pick on January 26, 2020
The New York Times bestselling authors of The Glass Ocean and The Forgotten Room return with a glorious historical adventure that moves from the dark Read More »

Three Women tempered by 20th century steel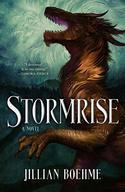 STORMRISE
by Jillian Boehme
Featured as Fresh Pick on January 25, 2020
If Rain weren't a girl, she would be respected as a Neshu combat master. Instead, her gender dooms her to a colorless future. When Read More »

As if going to war wasn't enough, this girl has to tackle dragons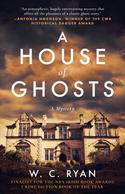 A HOUSE OF GHOSTS
by W.C. Ryan
Featured as Fresh Pick on January 24, 2020
Winter 1917. As the First World War enters its most brutal phase, back home in England, everyone is seeking answers to the darkness that has Read More »

Not all ghosts are hidden.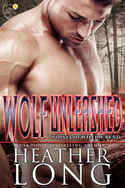 WOLF UNLEASHED
by Heather Long
Featured as Fresh Pick on January 23, 2020
Change swept through the packs of North America, leaving in its wake seven packs where once only five stood. Old enemies still lurk, past hatreds Read More »

Working together can be frustrating and fun!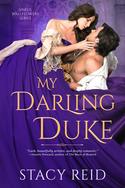 MY DARLING DUKE
by Stacy Reid
Featured as Fresh Pick on January 22, 2020
Miss Katherine Danvers has always been a wallflower. But now, with her family on the brink of financial ruin, she finds herself a desperate Read More »

The deceitful wallflower rocks the world of the reclusive duke...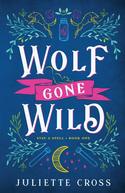 WOLF GONE WILD
by Juliette Cross
Featured as Fresh Pick on January 21, 2020
What's the worst thing that can happen to a werewolf? Unable to shift for three months, Mateo Cruz now knows all too well. His Read More »

A resplendent and red-hot romance for readers to feast on!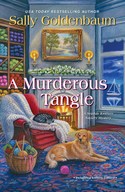 A MURDEROUS TANGLE
by Sally Goldenbaum
Featured as Fresh Pick on January 20, 2020
Birdie, Nell, Cass, and Izzy are prepping their coziest handiwork for a holiday gathering in Sea Harbor, Massachusetts. But as murder makes waves in their Read More »

A crafty hygge style mystery with red herrings aplenty!