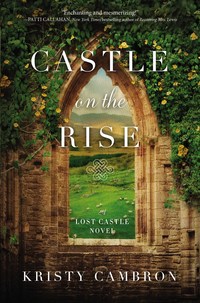 Thomas Nelson
February 2019
On Sale: February 5, 2019
384 pages
ISBN: 0718095499
EAN: 9780718095499
Kindle: B07DTDBM3S
Paperback / e-Book
Add to Wish List

A storied castle. A band of rebels. A nation chasing a centuries-old dream of freedom. And three women who rise above it all . . .
When Laine Forrester travels overseas to attend her best friend's vineyard wedding, she expects to find the bride on the brink of a fairy tale life. But after a series of unforeseen setbacks, it seems the storybook lives they'd imagined are suddenly ripping apart.
With hopes of resurrecting a happy ending, Laine agrees to accompany the newlyweds to the groom's home in Ireland— never expecting she'd be the one drawn in by its wide-open moors, backroads bordering the Irish Sea, and a mysterious castle that dares to keep its secrets hidden.
From the storied streets of Dublin to the shores of the Emerald Isle, Laine is drawn in to the land and its rich history. The castle ruins whisper stories of Issy—a photojournalist battling through the 1916 Easter Rising, and Maeve—the castle's lady of legend, fighting for survival through the 1798 rebellion that started it all.
Spanning more than two centuries, Castle on the Rise unites the legacy of three women who must risk mending the broken places within—for life, love, and the belief that even through the depths of our pain, a masterpiece of a story can emerge.
Excerpt
Laine accepted a wedding in France, though beautiful, for what it was: an escape from the life crumbling back home.
Now was not the time to share her brand of advice. Or brutal honesty. The story of a broken marriage and uncertain future would have to wait its turn. Maybe she could come clean when Ellie and Quinn returned from their honeymoon. Or in the spring, when life had settled down. By then, Laine and Cassie would be back home—in a new home.
She could face the truth when it felt safe to pick up the pieces and start again.
It was a battle, but Laine shoved the ache away. She held on to her smile with everything she possessed and stood back, marveling as Ellie dropped her train—satin and lace absorbing the glow of light from the chapel door. They paused together, the snow drifting in a dance around them.
"Live every moment," Laine whispered into the twilight. "That's what you said to me when I walked down the aisle, remember? I gift it back to you. Fix every second of this night in your heart. Protect it, and visit it often."
"Live every moment. Yes." Ellie half laughed, then paused and cast her gaze off in the distance. She creased her brow. Deep. Like she was lost somewhere else for a breath.
Funny, she always did that just before she . . .
"Oh—no tears!"
Laine rushed forward a step and dotted impending tears with her gloved pinkie before Ellie could ruin her wedding photos with mascara tracks. "I'm so sorry. What did I say?"
"Nothing!" Ellie blinked, turning her face up to the night air as Laine continued patting and fanning. "It's nothing. I'm just so glad you're here, that's all. With everything moving so fast and getting married without Grandma Vi . . . It's a lot to manage on my own."
"Well, you're not on your own. You have Quinn. You have me and Cassie—that little flower girl in there who loves her honorary Auntie Ellie more than anything. And there's a chapel full of guests who are probably wondering where in the world we are. All that love makes me sure Grandma Vi's watching over you right this minute. So no tears, darling. At least not until after Quinn sees you, heels and mascara intact."
"You're right. No tears now. Not even the happy ones." Ellie inhaled deep, then let it out in a fog of frozen breath.
Being a head taller and a shade older, Laine couldn't help it; she had everything necessary to give her friend an effective maternal glare. And she did. Staring down her nose with just enough pertness to warrant her concern. "Are you sure you're okay? I want this to be perfect for you."
"It already is perfect. His family is here and so is mine. And I get to become his wife. What else could I need?" Ellie bit the corner of her bottom lip, alerting Laine that a sweet little request from her best friend was likely to follow. "Except maybe to get on your good side so I can convince you and Cassie to stay a bit longer?"
Start Reading CASTLE ON THE RISE Now

Our Past Week of Fresh Picks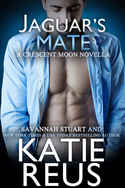 JAGUAR'S MATE
by Savannah Stuart, Katie Reus
Featured as Fresh Pick on February 21, 2019
She's not looking for a mate… Sapphire is cursed. Every relationship she's ever been in has ended poorly. So she's sworn off Read More »

He's going to break the curse as only a mate can.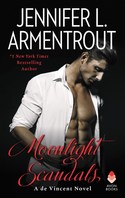 MOONLIGHT SCANDALS
by Jennifer L. Armentrout
Featured as Fresh Pick on February 20, 2019
It takes a fearless woman to love the most scandalous man alive in New York Times Bestselling Author Jennifer L. Armentrout's breathtaking novel Even Read More »

A psychological stunner and decadent gothic romance!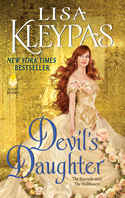 DEVIL'S DAUGHTER
by Lisa Kleypas
Featured as Fresh Pick on February 19, 2019
New York Times bestselling author Lisa Kleypas combines the worlds of the Wallflowers with the Ravenels in this incredible story of Lord St. Vincent and Read More »

A devil of a good time with enchanting characters and a delicious romance!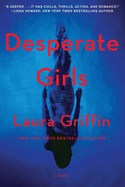 DESPERATE GIRLS
by Laura Griffin
Featured as Fresh Pick on February 18, 2019
With the grit, sex, and suspense of GOLIATH, New York Times bestselling author Laura Griffin's DESPERATE GIRLS is a tightly wound, fast-paced thriller Read More »

Can Brynn stay safe when a convicted killer is on the loose?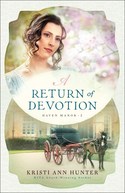 A RETURN OF DEVOTION
by Kristi Ann Hunter
Featured as Fresh Pick on February 17, 2019
Daphne Blakemoor was perfectly happy living in her own secluded world for twelve years. She had everything she needed--loved ones, a true home, and Read More »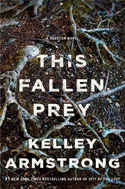 THIS FALLEN PREY
by Kelley Armstrong
Featured as Fresh Pick on February 16, 2019
In THIS FALLEN PREY, the next installment of New York Times bestselling author Kelley Armstrong's thriller series, Casey Duncan is about to face her Read More »

Will Oliver Brady's arrival in Rockton destroy everything?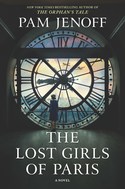 THE LOST GIRLS OF PARIS
by Pam Jenoff
Featured as Fresh Pick on February 15, 2019
Pam Jenoff's breakout novel The Orphan's Tale was an instant New York Times bestseller and has now sold over 350,000 copies and Read More »

Sacrifice, courage, friendship, and moving on...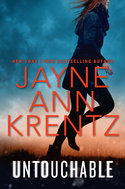 UNTOUCHABLE
by Jayne Ann Krentz
Featured as Fresh Pick on February 14, 2019
A man's quest to find answers for those who are haunted by the past leads him deeper into the shadows in this electrifying novel Read More »

Fast-paced, action-packed, amazing finale to this thrilling series!

Can their traumatic pasts help solve a cold case?