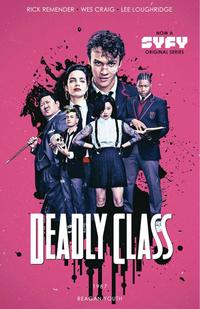 Image Comics
December 2019
On Sale: November 27, 2019
176 pages
ISBN: 1534311459
EAN: 9781534311459
Paperback
Add to Wish List

This new edition of RICK REMENDER and WES CRAIG's DEADLY CLASS, VOL. 1 features a media tie-in photo cover with key imagery from the highly anticipated SYFY series— coming in 2019 from Executive Producers the RUSSO BROTHERS (Directors of Avengers: Infinity War)!!
Welcome to the most brutal high school on earth, where the world's top crime families send the next generation of assassins to be trained. Murder is an art. Killing is a craft. At Kings Dominion School for the Deadly Arts, the dagger in your back isn't always metaphorical.
Collects DEADLY CLASS #1-6

Our Past Week of Fresh Picks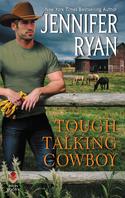 TOUGH TALKING COWBOY
by Jennifer Ryan
Featured as Fresh Pick on April 7, 2020
Return to Montana as a tough-talking cowboy meets his match in Jennifer Ryan's newest Wild Rose Ranch novel.Ex-Army Ranger Drake Read More »

BITTERSWEET, THOUGHT PROVOKING, HEARTBREAKING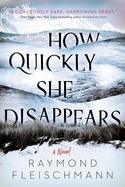 HOW QUICKLY SHE DISAPPEARS
by Raymond Fleischmann
Featured as Fresh Pick on April 6, 2020
The Dry meets The Silence of the Lambs in this intoxicating tale of literary suspense, set in the relentless Alaskan landscape, about Read More »

A chilling thriller that will leave frozen in your seat in shock!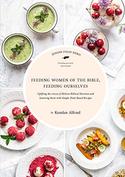 FEEDING WOMEN OF THE BIBLE, FEEDING OURSELVES
by Kenden Alfond
Featured as Fresh Pick on April 5, 2020
Feeding Women of the Bible cookbook features a short compelling narrative of 20 female biblical heroines from the Hebrew bible, paired with two healthy Read More »

Perfect cookbook for a church based book club!
THE INEVITABLE FALL OF CHRISTOPHER CYNSTER
by Stephanie Laurens
Featured as Fresh Pick on April 4, 2020
#1 New York Times bestselling author Stephanie Laurens returns to the Cynsters' next generation with a rollicking tale of smugglers, counterfeit banknotes, and two Read More »

A well-matched couple drawn together by mystery who inevitably, and enchantingly, fall in love!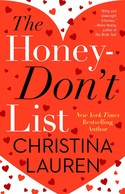 THE HONEY-DON'T LIST
by Christina Lauren
Featured as Fresh Pick on April 3, 2020
From the New York Times bestselling author behind the "joyful, warm, touching" (Jasmine Guillory, New York Times bestselling author) The Unhoneymooners comes a Read More »

Making do in small places becomes quite a challenge...
FURY UNLEASHED
by N.J. Walters
Featured as Fresh Pick on April 2, 2020
Maccus Fury, a fallen angel, is trying hard to keep his sanity. Seems being an assassin might be catching up with him. Now, Heaven, or Read More »

Fallen Angel, Demon Hunter - a perfect love match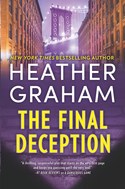 THE FINAL DECEPTION
by Heather Graham
Featured as Fresh Pick on April 1, 2020
How do you confront a threat that is hiding in plain sight? FBI agent Craig Frasier and psychologist Kieran Finnegan hunt a serial killer with Read More »

An unforgettable and compelling romantic suspense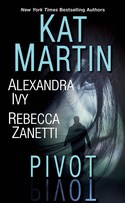 PIVOT
by Kat Martin, Alexandra Ivy, Rebecca Zanetti
Featured as Fresh Pick on March 31, 2020
As girls, they bonded over broken homes and growing up in foster care. As women, they're fighting for their lives, and loves, once moreMERIWhen Read More »

They are willing to risk it all for love.

Three action-packed stories of hope, determination, and love.