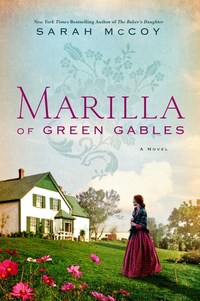 William Morrow
November 2018
On Sale: October 23, 2018
240 pages
ISBN: 0062697714
EAN: 9780062697714
Kindle: B077S3694H
Hardcover / e-Book
Add to Wish List

A bold, heartfelt tale of life at Green Gables . . . before Anne: A marvelously entertaining and moving historical novel, set in rural Prince Edward Island in the nineteenth century, that imagines the young life of spinster Marilla Cuthbert, and the choices that will open her life to the possibility of heartbreak—and unimaginable greatness

Plucky and ambitious, Marilla Cuthbert is thirteen years old when her world is turned upside down. Her beloved mother has dies in childbirth, and Marilla suddenly must bear the responsibilities of a farm wife: cooking, sewing, keeping house, and overseeing the day-to-day life of Green Gables with her brother, Matthew and father, Hugh.

In Avonlea—a small, tight-knit farming town on a remote island—life holds few options for farm girls. Her one connection to the wider world is Aunt Elizabeth "Izzy" Johnson, her mother's sister, who managed to escape from Avonlea to the bustling city of St. Catharines. An opinionated spinster, Aunt Izzy's talent as a seamstress has allowed her to build a thriving business and make her own way in the world.

Emboldened by her aunt, Marilla dares to venture beyond the safety of Green Gables and discovers new friends and new opportunities. Joining the Ladies Aid Society, she raises funds for an orphanage run by the Sisters of Charity in nearby Nova Scotia that secretly serves as a way station for runaway slaves from America. Her budding romance with John Blythe, the charming son of a neighbor, offers her a possibility of future happiness—Marilla is in no rush to trade one farm life for another. She soon finds herself caught up in the dangerous work of politics, and abolition—jeopardizing all she cherishes, including her bond with her dearest John Blythe. Now Marilla must face a reckoning between her dreams of making a difference in the wider world and the small-town reality of life at Green Gables.
Start Reading MARILLA OF GREEN GABLES Now

Our Past Week of Fresh Picks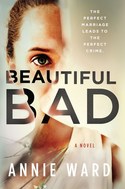 BEAUTIFUL BAD
by Annie Ward
Featured as Fresh Pick on March 25, 2019
A devoted wife, a loving husband and a chilling murder that no one saw coming. Things that make me scared: When Charlie cries. Hospitals and Read More »

Was it self-defense or something else?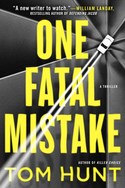 ONE FATAL MISTAKE
by Tom Hunt
Featured as Fresh Pick on March 24, 2019
The author of Killer Choice, a thriller "full of shocks and twists you won't see coming" (Lee Child), delivers a nail-biting novel about Read More »

What would you do to save your son?

Can this family make it out alive?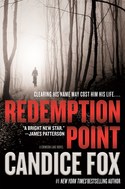 REDEMPTION POINT
by Candice Fox
Featured as Fresh Pick on March 23, 2019
#1 New York Times bestselling author Candice Fox delivers a compulsive new crime thriller in Redemption Point. When former police detective Ted Conkaffey was wrongly Read More »

Will Ted finally find redemption?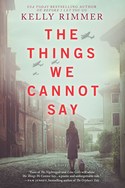 THE THINGS WE CANNOT SAY
by Kelly Rimmer
Featured as Fresh Pick on March 22, 2019
In 1942, Europe remains in the relentless grip of war. Just beyond the tents of the Russian refugee camp she calls home, a young woman Read More »

Nazi invasion of lives of Polish citizens brought to life.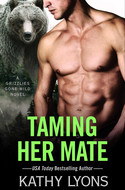 TAMING HER MATE
by Kathy Lyons
Featured as Fresh Pick on March 21, 2019
Can a Bear and a Wolf save a city? Not if passion overwhelms them in this action-packed, sexy race against time Detective Ryan Kennedy Read More »

This bear serves, protects, and stands by his woman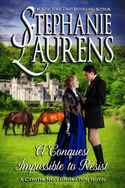 A CONQUEST IMPOSSIBLE TO RESIST
by Stephanie Laurens
Featured as Fresh Pick on March 20, 2019
#1 New York Times bestselling author Stephanie Laurens returns to the Cynsters' next generation to bring you a thrilling tale of love, intrigue, and fabulous Read More »

A tale of horses, scoundrels, and a dazzling mix of romance and mystery!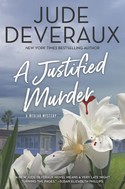 A JUSTIFIED MURDER
by Jude Deveraux
Featured as Fresh Pick on March 19, 2019
New York Times bestselling romance author Jude Deveraux continues her breakout Medlar Mystery series with a twisted tale of guilt and revenge… The small town Read More »

A murder mystery from a beloved author!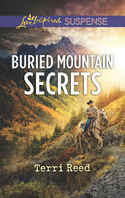 BURIED MOUNTAIN SECRETS
by Terri Reed
Featured as Fresh Pick on March 18, 2019
Nowhere to run. Nowhere to hide. Can they get off the mountain alive? Desperate to find her missing teenage brother, Maya Gallo ventures into the Read More »

This treasure trail leads to danger...