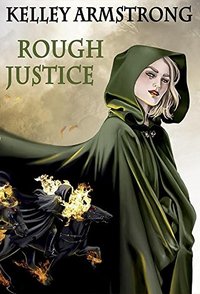 Subterranean
July 2018
On Sale: June 30, 2018
192 pages
ISBN: 1596068566
EAN: 9781596068568
Kindle: B07DHZSDSL
Hardcover / e-Book
Add to Wish List

Mallt-y-Nos. Matilda of the Hunt. The lone woman who rides with the Wild Hunt, tasked with finding killers who've escaped justice and letting the hounds reap their souls. For Olivia Taylor-Jones, Matilda isn't just a legendary figure from Welsh lore. She is Olivia's past, and her future, one she's finally embraced.
Having accepted her role as Matilda, Olivia must now lead her first Hunt. Seems simple enough. But when she questions their target's guilt, the Hunt is halted, her mission failed. Still, it's just a matter of getting Gabriel's help and investigating the man's past to reassure herself that he's guilty. He must be. Otherwise, he wouldn't be a target. But the deeper she digs, the more problems she finds, until she must question everything she knows about the Hunt and the choice she's made.
Start Reading ROUGH JUSTICE Now

Our Past Week of Fresh Picks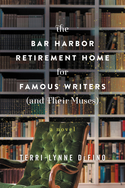 THE BAR HARBOR RETIREMENT HOME FOR FAMOUS WRITERS (AND THEIR MUSES)
by Terri-Lynne DeFino
Featured as Fresh Pick on August 17, 2018
A whimsical, moving novel about a retirement home for literary legends who spar, conjure up new stories, and almost magically change the lives of the Read More »

Even retired authors can change lives, when inspired...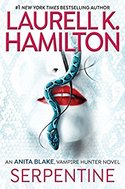 SERPENTINE
by Laurell K. Hamilton
Featured as Fresh Pick on August 16, 2018
Vampire hunter Anita Blake has managed to overcome everything she faces. But this time there's a monster that even she doesn't know how Read More »

The same storyline with a bit of the old action

A destination wedding Anita Blake-style - with snakes, sex, and sociopaths!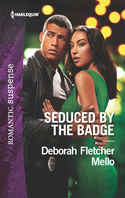 SEDUCED BY THE BADGE
by Deborah Fletcher Mello
Featured as Fresh Pick on August 15, 2018
Chicago detective Armstrong Black follows the rules—his rules. When he's assigned to partner with an Atlanta detective who's hell-bent on bringing Read More »

A Chicago cop meets his match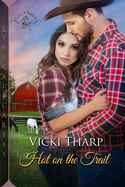 HOT ON THE TRAIL
by Vicki Tharp
Featured as Fresh Pick on August 14, 2018
The stunning beauty and quiet majesty of the Wyoming wilderness can heal your soul. But one woman will discover that her heart is fair game Read More »

Return to the Lazy S Ranch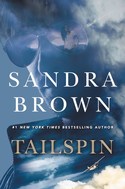 TAILSPIN
by Sandra Brown
Featured as Fresh Pick on August 13, 2018
#1 New York Times bestselling author Sandra Brown returns with a potent fusion of tantalizing suspense and romance, in a thriller about a reckless pilot Read More »

Like the finest wine, Sandra Brown only gets better, and better, and better with time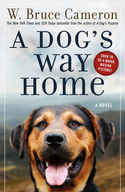 A DOG'S WAY HOME
by W. Bruce Cameron
Featured as Fresh Pick on August 12, 2018
SOON TO BE A MAJOR MOTION PICTURE! From W. Bruce Cameron, the author of the #1 New York Times and USA Today bestselling novel A Read More »

COMPELLING TALE OF LOVE AND LOYALTY WILL WARM YOUR HEART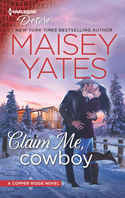 CLAIM ME, COWBOY
by Maisey Yates
Featured as Fresh Pick on August 11, 2018
Wanted: fake fiancée for a wealthy rancher Benefits: all your dreams come true #1 Rule: don't fall in love The woman on his Read More »

Absolutely pure entertainment.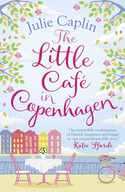 THE LITTLE CAFE IN COPENHAGEN
by Julie Caplin
Featured as Fresh Pick on August 10, 2018
Welcome to the little cafe in Copenhagen where the smell of cinnamon fills the air, the hot chocolate is as smooth as silk and romance Read More »

Travel to wonderful Copenhagen - you never know who you'll meet!