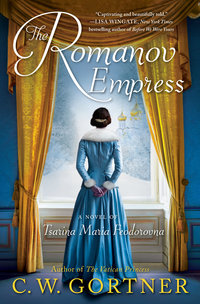 A Novel of Tsarina Maria Feodorovna
Ballantine Books
July 2018
On Sale: July 10, 2018
464 pages
ISBN: 0425286169
EAN: 9780425286166
Kindle: B076GQKBCD
Hardcover / e-Book
Add to Wish List

For readers of Philippa Gregory and Alison Weir comes a dramatic novel of the beloved Empress Maria, the Danish girl who became the mother of the last Russian tsar.
Even from behind the throne, a woman can rule.
Narrated by the mother of Russia's last tsar, this vivid, historically authentic novel brings to life the courageous story of Maria Feodorovna, one of Imperial Russia's most compelling women, who witnessed the splendor and tragic downfall of the Romanovs as she fought to save her dynasty in its final years.
Barely nineteen, Minnie knows that her station in life as a Danish princess is to leave her family and enter into a royal marriage—as her older sister Alix has done, moving to England to wed Queen Victoria's eldest son. The winds of fortune bring Minnie to Russia, where she marries the Romanov heir, Alexander, and once he ascends the throne, becomes empress. When resistance to his reign strikes at the heart of her family and the tsar sets out to crush all who oppose him, Minnie—now called Maria—must tread a perilous path of compromise in a country she has come to love.
Her husband's death leaves their son Nicholas as the inexperienced ruler of a deeply divided and crumbling empire. Determined to guide him to reforms that will bring Russia into the modern age, Maria faces implacable opposition from Nicholas's strong-willed wife, Alexandra, whose fervor has led her into a disturbing relationship with a mystic named Rasputin. As the unstoppable wave of revolution rises anew to engulf Russia, Maria will face her most dangerous challenge and her greatest heartache.
From the opulent palaces of St. Petersburg and the intrigue-laced salons of the aristocracy to the World War I battlefields and the bloodied countryside occupied by the Bolsheviks, C. W. Gortner sweeps us into the anarchic fall of an empire and the complex, bold heart of the woman who tried to save it.
Start Reading THE ROMANOV EMPRESS Now

Our Past Week of Fresh Picks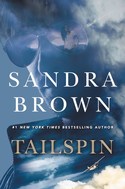 TAILSPIN
by Sandra Brown
Featured as Fresh Pick on August 13, 2018
#1 New York Times bestselling author Sandra Brown returns with a potent fusion of tantalizing suspense and romance, in a thriller about a reckless pilot Read More »

Like the finest wine, Sandra Brown only gets better, and better, and better with time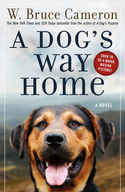 A DOG'S WAY HOME
by W. Bruce Cameron
Featured as Fresh Pick on August 12, 2018
SOON TO BE A MAJOR MOTION PICTURE! From W. Bruce Cameron, the author of the #1 New York Times and USA Today bestselling novel A Read More »

COMPELLING TALE OF LOVE AND LOYALTY WILL WARM YOUR HEART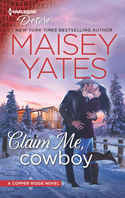 CLAIM ME, COWBOY
by Maisey Yates
Featured as Fresh Pick on August 11, 2018
Wanted: fake fiancée for a wealthy rancher Benefits: all your dreams come true #1 Rule: don't fall in love The woman on his Read More »

Absolutely pure entertainment.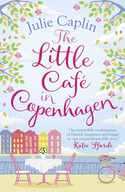 THE LITTLE CAFE IN COPENHAGEN
by Julie Caplin
Featured as Fresh Pick on August 10, 2018
Welcome to the little cafe in Copenhagen where the smell of cinnamon fills the air, the hot chocolate is as smooth as silk and romance Read More »

Travel to wonderful Copenhagen - you never know who you'll meet!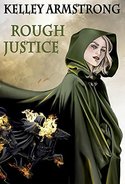 ROUGH JUSTICE
by Kelley Armstrong
Featured as Fresh Pick on August 9, 2018
Mallt-y-Nos. Matilda of the Hunt. The lone woman who rides with the Wild Hunt, tasked with finding killers who've escaped justice and Read More »

An excellent novella featuring Armstrong's beloved Cainsville characters!
RESISTING THE RANCHER
by Kadie Scott
Featured as Fresh Pick on August 8, 2018
Rusty Walker has spent her entire life trying to earn her tough, ranching father's respect and approval by learning the business inside and out Read More »

She finds what she isn't looking for -- love.

Meet the Hill family and a rodeo queen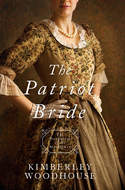 THE PATRIOT BRIDE
by Kimberley Woodhouse
Featured as Fresh Pick on August 7, 2018
Faith Jackson and Matthew Weber are both working covertly to aid the Patriot cause. But will they be willing to sacrifice all for their fledgling Read More »

A wonderful story of love and adventure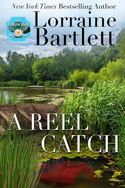 A REEL CATCH
by Lorraine Bartlett
Featured as Fresh Pick on August 6, 2018
Swans Nest Inn is about to open, and Kathy Grant solicits her BFF, Tori Cannon, to help spruce up her property at the marshy end Read More »

Will a dead body mean more trouble for Tori, Kathy, and Anissa?

Tori and Kathy find there is more to bargain for when it comes to opening a business in Lotus Bay...