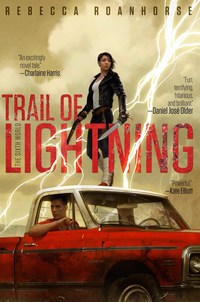 Sixth World #1
Saga Press
July 2018
On Sale: June 26, 2018
304 pages
ISBN: 1534413502
EAN: 9781534413504
Kindle: B075RWTMLY
Paperback / e-Book
Add to Wish List

While most of the world has drowned beneath the sudden rising waters of a climate apocalypse, Dinétah (formerly the Navajo reservation) has been reborn. The gods and heroes of legend walk the land, but so do monsters.
Maggie Hoskie is a Dinétah monster hunter, a supernaturally gifted killer. When a small town needs help finding a missing girl, Maggie is their last best hope. But what Maggie uncovers about the monster is much more terrifying than anything she could imagine.
Maggie reluctantly enlists the aid of Kai Arviso, an unconventional medicine man, and together they travel the rez, unraveling clues from ancient legends, trading favors with tricksters, and battling dark witchcraft in a patchwork world of deteriorating technology.
As Maggie discovers the truth behind the killings, she will have to confront her past if she wants to survive.
Welcome to the Sixth World.
Start Reading TRAIL OF LIGHTNING Now

Sixth World

Our Past Week of Fresh Picks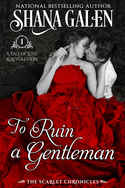 TO RUIN A GENTLEMAN
by Shana Galen
Featured as Fresh Pick on January 16, 2019
The true story of the Scarlet Pimpernel... Angelette, the recently widowed Comtesse d'Avignon, only invited Viscount Daventry to her country house party as a Read More »

Shana Galen dazzles with a true historical romance
THE MAGNOLIA INN
by Carolyn Brown
Featured as Fresh Pick on January 15, 2019
New York Times bestselling author Carolyn Brown brings together two wounded hearts in a Texas romance of second chances and twice-in-a-lifetime true Read More »

A charming story set in a country B&B...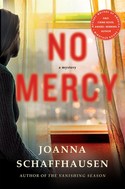 NO MERCY
by Joanna Schaffhausen
Featured as Fresh Pick on January 14, 2019
Police officer Ellery Hathaway and FBI profiler Reed Markham take on two difficult new cases in this stunning follow-up to The Vanishing Season. No Read More »

Ellery Hathaway is back and she will show no mercy to those that have done wrong...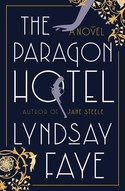 THE PARAGON HOTEL
by Lyndsay Faye
Featured as Fresh Pick on January 13, 2019
The new and exciting historical thriller by Lyndsay Faye, author of Edgar-nominated Jane Steele and Gods of Gotham, which follows Alice "Nobody" from Prohibition Read More »

The Paragon Hotel offers her refuge, but for how long?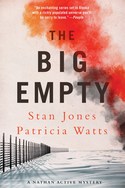 THE BIG EMPTY
by Stan Jones, Patricia Watts
Featured as Fresh Pick on January 12, 2019
Police Chief Nathan Active investigates a plane crash out in Alaska's Big Empty—and what he finds there casts suspicion of murder on several Read More »

A bush pilot crashes on an Alaskan mountainside - pilot error or sabotage?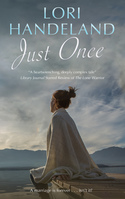 JUST ONCE
by Lori Handeland
Featured as Fresh Pick on January 11, 2019
What do you do when you are forgotten by the man you've loved for twenty years? What do you do if you are the Read More »

Coming to terms with the past is never easy, but what if part of the past can't remember?
PRISONER OF NIGHT
by J.R. Ward
Featured as Fresh Pick on January 10, 2019
From #1 New York Times bestselling author J.R. Ward comes an unforgettable story of passion and vengeance in the Black Dagger Brotherhood world. When Read More »

Ward is the queen of Paranormal Romance!

Amazing read in the Black Dagger Brotherhood world

Will Ahmare's quest to rescue her brother cost her everything?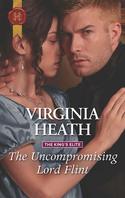 THE UNCOMPROMISING LORD FLINT
by Virginia Heath
Featured as Fresh Pick on January 9, 2019
Imprisoned by her past Set free by her enemy! Part of The King's Elite. Charged with high treason, Lady Jessamine Fane's under the Read More »

An exquisite and realistic romance between mortal enemies