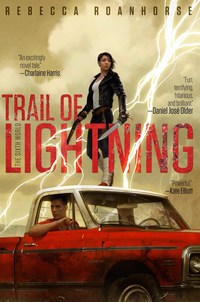 Sixth World #1
Saga Press
July 2018
On Sale: June 26, 2018
304 pages
ISBN: 1534413502
EAN: 9781534413504
Kindle: B075RWTMLY
Paperback / e-Book
Add to Wish List

While most of the world has drowned beneath the sudden rising waters of a climate apocalypse, Dinétah (formerly the Navajo reservation) has been reborn. The gods and heroes of legend walk the land, but so do monsters.
Maggie Hoskie is a Dinétah monster hunter, a supernaturally gifted killer. When a small town needs help finding a missing girl, Maggie is their last best hope. But what Maggie uncovers about the monster is much more terrifying than anything she could imagine.
Maggie reluctantly enlists the aid of Kai Arviso, an unconventional medicine man, and together they travel the rez, unraveling clues from ancient legends, trading favors with tricksters, and battling dark witchcraft in a patchwork world of deteriorating technology.
As Maggie discovers the truth behind the killings, she will have to confront her past if she wants to survive.
Welcome to the Sixth World.
Start Reading TRAIL OF LIGHTNING Now

Sixth World

Our Past Week of Fresh Picks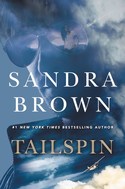 TAILSPIN
by Sandra Brown
Featured as Fresh Pick on August 13, 2018
#1 New York Times bestselling author Sandra Brown returns with a potent fusion of tantalizing suspense and romance, in a thriller about a reckless pilot Read More »

Like the finest wine, Sandra Brown only gets better, and better, and better with time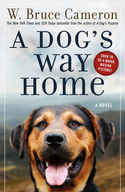 A DOG'S WAY HOME
by W. Bruce Cameron
Featured as Fresh Pick on August 12, 2018
SOON TO BE A MAJOR MOTION PICTURE! From W. Bruce Cameron, the author of the #1 New York Times and USA Today bestselling novel A Read More »

COMPELLING TALE OF LOVE AND LOYALTY WILL WARM YOUR HEART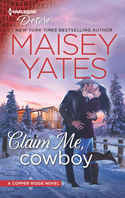 CLAIM ME, COWBOY
by Maisey Yates
Featured as Fresh Pick on August 11, 2018
Wanted: fake fiancée for a wealthy rancher Benefits: all your dreams come true #1 Rule: don't fall in love The woman on his Read More »

Absolutely pure entertainment.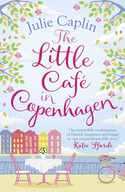 THE LITTLE CAFE IN COPENHAGEN
by Julie Caplin
Featured as Fresh Pick on August 10, 2018
Welcome to the little cafe in Copenhagen where the smell of cinnamon fills the air, the hot chocolate is as smooth as silk and romance Read More »

Travel to wonderful Copenhagen - you never know who you'll meet!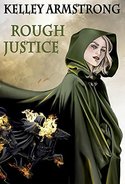 ROUGH JUSTICE
by Kelley Armstrong
Featured as Fresh Pick on August 9, 2018
Mallt-y-Nos. Matilda of the Hunt. The lone woman who rides with the Wild Hunt, tasked with finding killers who've escaped justice and Read More »

An excellent novella featuring Armstrong's beloved Cainsville characters!
RESISTING THE RANCHER
by Kadie Scott
Featured as Fresh Pick on August 8, 2018
Rusty Walker has spent her entire life trying to earn her tough, ranching father's respect and approval by learning the business inside and out Read More »

She finds what she isn't looking for -- love.

Meet the Hill family and a rodeo queen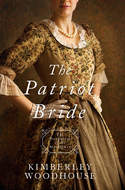 THE PATRIOT BRIDE
by Kimberley Woodhouse
Featured as Fresh Pick on August 7, 2018
Faith Jackson and Matthew Weber are both working covertly to aid the Patriot cause. But will they be willing to sacrifice all for their fledgling Read More »

A wonderful story of love and adventure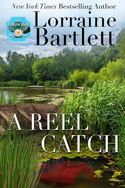 A REEL CATCH
by Lorraine Bartlett
Featured as Fresh Pick on August 6, 2018
Swans Nest Inn is about to open, and Kathy Grant solicits her BFF, Tori Cannon, to help spruce up her property at the marshy end Read More »

Will a dead body mean more trouble for Tori, Kathy, and Anissa?

Tori and Kathy find there is more to bargain for when it comes to opening a business in Lotus Bay...