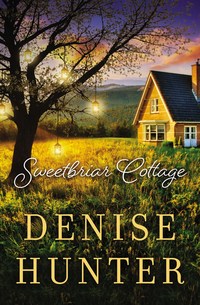 Thomas Nelson
June 2017
On Sale: June 13, 2017
320 pages
ISBN: 0718090489
EAN: 9780718090487
Kindle: B06X6DFPLK
Paperback / e-Book
Add to Wish List

When Noah and Josephine Mitchell discover their divorce was never actually finalized, their lives are turned upside down.
Following his divorce, Noah gave up his dream job, settling at a remote horse ranch in the Blue Ridge Mountains of northern Georgia, putting much-needed distance between himself and the former love of his life. But then Noah gets a letter from the IRS claiming he and Josephine are still married. When he confronts Josephine for the first time in months, they discover that she missed the final step in filing the paperwork and they are, in fact, still married.
Josephine is no happier about the news than Noah. Maybe the failed marriage—and okay, the botched divorce—was her fault, but her heart was shattered right alongside his, more than he would ever believe. The sooner they put this marriage behind them, the better for both of their sakes.
But when Josephine delivers the final paperwork to his ranch, the two become stranded in his cottage during the worst spring snowstorm in a decade. Being trapped with Josephine is a test of Noah's endurance. He wrestles with resentment and an unmistakable pull to his wife—still beautiful, still brave, and still more intriguing than any woman he's ever known.
As they find themselves confronted with each other and their shared past, old wounds surface and tempers flare. But when they are forced out into the storm, they must rely on each other in a way they never have before. Josephine finally opens up about her tragic past, and Noah realizes she's never been loved unconditionally by anyone—including him. Will Noah accept the challenge to pursue Josephine's heart? And can she finally find the courage to trust Noah?
Start Reading SWEETBRIAR COTTAGE Now

Our Past Week of Fresh Picks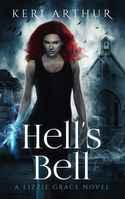 HELL'S BELL
by Keri Arthur
Featured as Fresh Pick on March 22, 2018
When the church bell tolls thrice in the middle of the night, evil this way comes… Lizzie Grace and Belle Kent, her witch familiar, are Read More »

This second offering is as intriguing as the first!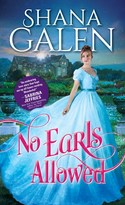 NO EARLS ALLOWED
by Shana Galen
Featured as Fresh Pick on March 21, 2018
#RomanceWednesday
It is a truth universally acknowledged that a lady can do anything a man can do: backwards and in high-heeled dancing slippers. Lady Juliana Read More »

Mary Poppins would approve of the Major's unique touch
VIRGIN TERRITORY
by Lia Riley
Featured as Fresh Pick on March 20, 2018
Practice Makes Perfect Patrick "Patch" Donnelly has what it takes to be the best goalie in the NHL…if only he could learn to control Read More »

Oozing with genuine charm, playful sexiness, and inspired dialogues: simply irresistible!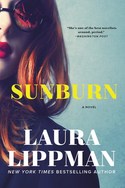 SUNBURN
by Laura Lippman
Featured as Fresh Pick on March 19, 2018
New York Times bestselling author Laura Lippman returns with a superb novel of psychological suspense about a pair of lovers with the best intentions and Read More »

Hiding in plain sight may be a good idea, especially when you are running from your own sins.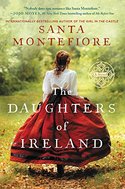 THE DAUGHTERS OF IRELAND
by Santa Montefiore
Featured as Fresh Pick on March 18, 2018
Ireland. 1925. The war is over. But life will never be the same..."Everything Santa Montefiore writes, she writes from the heart," says JOJO MOYES Read More »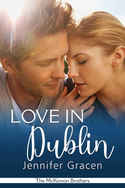 LOVE IN DUBLIN
by Jennifer Gracen
Featured as Fresh Pick on March 17, 2018
Irish Love
Single father Colin McKinnon has roots and obligations that have kept him firmly in Dublin his entire life. He once planned to explore the world Read More »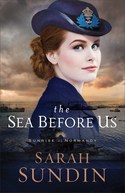 THE SEA BEFORE US
by Sarah Sundin
Featured as Fresh Pick on March 16, 2018
As D-Day approaches, American naval officer Lt. Wyatt Paxton is teamed up with Dorothy Fairfax, a British officer. Once they piece together family and Read More »
DAUGHTERS OF THE STORM
by Kim Wilkins
Featured as Fresh Pick on March 15, 2018
#SupernaturalThursday
Five very different sisters team up against their stepbrother to save their kingdom in this Norse-flavored fantasy epic—the start of a new series Read More »

Can you trust your sister when you both want the same thing?