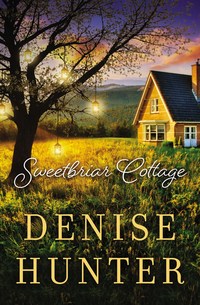 Thomas Nelson
June 2017
On Sale: June 13, 2017
320 pages
ISBN: 0718090489
EAN: 9780718090487
Kindle: B06X6DFPLK
Paperback / e-Book
Add to Wish List

When Noah and Josephine Mitchell discover their divorce was never actually finalized, their lives are turned upside down.
Following his divorce, Noah gave up his dream job, settling at a remote horse ranch in the Blue Ridge Mountains of northern Georgia, putting much-needed distance between himself and the former love of his life. But then Noah gets a letter from the IRS claiming he and Josephine are still married. When he confronts Josephine for the first time in months, they discover that she missed the final step in filing the paperwork and they are, in fact, still married.
Josephine is no happier about the news than Noah. Maybe the failed marriage—and okay, the botched divorce—was her fault, but her heart was shattered right alongside his, more than he would ever believe. The sooner they put this marriage behind them, the better for both of their sakes.
But when Josephine delivers the final paperwork to his ranch, the two become stranded in his cottage during the worst spring snowstorm in a decade. Being trapped with Josephine is a test of Noah's endurance. He wrestles with resentment and an unmistakable pull to his wife—still beautiful, still brave, and still more intriguing than any woman he's ever known.
As they find themselves confronted with each other and their shared past, old wounds surface and tempers flare. But when they are forced out into the storm, they must rely on each other in a way they never have before. Josephine finally opens up about her tragic past, and Noah realizes she's never been loved unconditionally by anyone—including him. Will Noah accept the challenge to pursue Josephine's heart? And can she finally find the courage to trust Noah?
Start Reading SWEETBRIAR COTTAGE Now

Our Past Week of Fresh Picks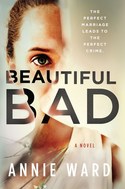 BEAUTIFUL BAD
by Annie Ward
Featured as Fresh Pick on March 25, 2019
A devoted wife, a loving husband and a chilling murder that no one saw coming. Things that make me scared: When Charlie cries. Hospitals and Read More »

Was it self-defense or something else?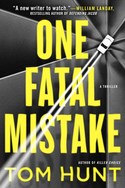 ONE FATAL MISTAKE
by Tom Hunt
Featured as Fresh Pick on March 24, 2019
The author of Killer Choice, a thriller "full of shocks and twists you won't see coming" (Lee Child), delivers a nail-biting novel about Read More »

What would you do to save your son?

Can this family make it out alive?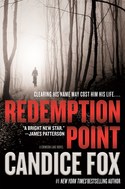 REDEMPTION POINT
by Candice Fox
Featured as Fresh Pick on March 23, 2019
#1 New York Times bestselling author Candice Fox delivers a compulsive new crime thriller in Redemption Point. When former police detective Ted Conkaffey was wrongly Read More »

Will Ted finally find redemption?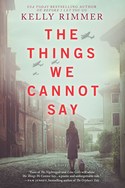 THE THINGS WE CANNOT SAY
by Kelly Rimmer
Featured as Fresh Pick on March 22, 2019
In 1942, Europe remains in the relentless grip of war. Just beyond the tents of the Russian refugee camp she calls home, a young woman Read More »

Nazi invasion of lives of Polish citizens brought to life.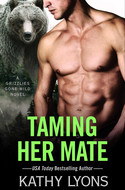 TAMING HER MATE
by Kathy Lyons
Featured as Fresh Pick on March 21, 2019
Can a Bear and a Wolf save a city? Not if passion overwhelms them in this action-packed, sexy race against time Detective Ryan Kennedy Read More »

This bear serves, protects, and stands by his woman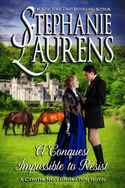 A CONQUEST IMPOSSIBLE TO RESIST
by Stephanie Laurens
Featured as Fresh Pick on March 20, 2019
#1 New York Times bestselling author Stephanie Laurens returns to the Cynsters' next generation to bring you a thrilling tale of love, intrigue, and fabulous Read More »

A tale of horses, scoundrels, and a dazzling mix of romance and mystery!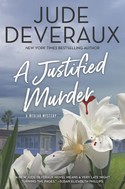 A JUSTIFIED MURDER
by Jude Deveraux
Featured as Fresh Pick on March 19, 2019
New York Times bestselling romance author Jude Deveraux continues her breakout Medlar Mystery series with a twisted tale of guilt and revenge… The small town Read More »

A murder mystery from a beloved author!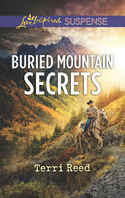 BURIED MOUNTAIN SECRETS
by Terri Reed
Featured as Fresh Pick on March 18, 2019
Nowhere to run. Nowhere to hide. Can they get off the mountain alive? Desperate to find her missing teenage brother, Maya Gallo ventures into the Read More »

This treasure trail leads to danger...