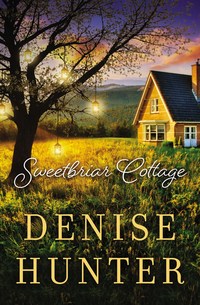 Thomas Nelson
June 2017
On Sale: June 13, 2017
320 pages
ISBN: 0718090489
EAN: 9780718090487
Kindle: B06X6DFPLK
Paperback / e-Book
Add to Wish List

When Noah and Josephine Mitchell discover their divorce was never actually finalized, their lives are turned upside down.
Following his divorce, Noah gave up his dream job, settling at a remote horse ranch in the Blue Ridge Mountains of northern Georgia, putting much-needed distance between himself and the former love of his life. But then Noah gets a letter from the IRS claiming he and Josephine are still married. When he confronts Josephine for the first time in months, they discover that she missed the final step in filing the paperwork and they are, in fact, still married.
Josephine is no happier about the news than Noah. Maybe the failed marriage—and okay, the botched divorce—was her fault, but her heart was shattered right alongside his, more than he would ever believe. The sooner they put this marriage behind them, the better for both of their sakes.
But when Josephine delivers the final paperwork to his ranch, the two become stranded in his cottage during the worst spring snowstorm in a decade. Being trapped with Josephine is a test of Noah's endurance. He wrestles with resentment and an unmistakable pull to his wife—still beautiful, still brave, and still more intriguing than any woman he's ever known.
As they find themselves confronted with each other and their shared past, old wounds surface and tempers flare. But when they are forced out into the storm, they must rely on each other in a way they never have before. Josephine finally opens up about her tragic past, and Noah realizes she's never been loved unconditionally by anyone—including him. Will Noah accept the challenge to pursue Josephine's heart? And can she finally find the courage to trust Noah?
Start Reading SWEETBRIAR COTTAGE Now

Our Past Week of Fresh Picks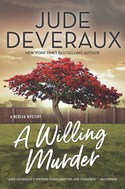 A WILLING MURDER
by Jude Deveraux
Featured as Fresh Pick on September 24, 2018
New York Times bestselling romance author Jude Deveraux makes her debut in the world of mystery with a story of old secrets, deadly grudges and Read More »

Masterfully crafted murder mystery enhanced with humor.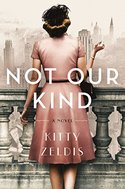 NOT OUR KIND
by Kitty Zeldis
Featured as Fresh Pick on September 23, 2018
With echoes of Rules of Civility and The Boston Girl, a compelling and thought-provoking novel set in postwar New York City, about two women Read More »

Set in 1940s NYC, a thoughtful and dazzling historical fiction novel!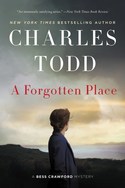 A FORGOTTEN PLACE
by Charles Todd
Featured as Fresh Pick on September 22, 2018
Though the Great War has ended, Bess Crawford finds herself caught in deadly circumstances on a remote Welsh headland in this tenth entry from the Read More »

Bess Crawford finds herself stranded in an unwelcoming place...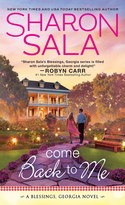 COME BACK TO ME
by Sharon Sala
Featured as Fresh Pick on September 21, 2018
After a crime pitted their families against each other, high school sweethearts Phoebe Ritter and Aidan Payne were forced to say a tearful goodbye. Phoebe Read More »

Welcome back to Blessings, Georgia! A novel of second chances at love.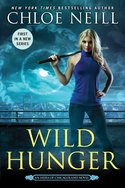 WILD HUNGER
by Chloe Neill
Featured as Fresh Pick on September 20, 2018
In the first thrilling installment of Chloe Neill's spinoff to the New York Times bestselling Chicagoland Vampires series, a new vampire will find out Read More »

Who wants to sabotage the vampire peace talks?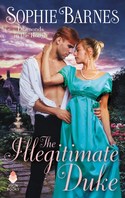 THE ILLEGITIMATE DUKE
by Sophie Barnes
Featured as Fresh Pick on September 19, 2018
The third enchanting novel in Sophie Barnes' Diamonds in the Rough seriesUnited in a common cause…Juliette Matthews longs to be much more than just Read More »

A perfectly delightful historical romance!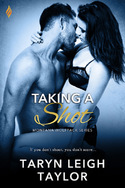 TAKING A SHOT
by Taryn Leigh Taylor
Featured as Fresh Pick on September 18, 2018
Hockey star Brett Sillinger's never been afraid of a little trouble. But when his personal life ends up in the tabloids, he knows his Read More »

A super sexy hockey romance with a hero you'll fall for!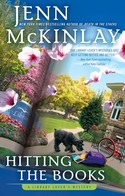 HITTING THE BOOKS
by Jenn McKinlay
Featured as Fresh Pick on September 17, 2018
It's murder by the book in the latest hit Library Lover's mystery from the New York Times bestselling author of Death in the Read More »

Another great chapter in this cozy mystery series!

A brilliant mash-up of gothic and cozy mystery goodness!