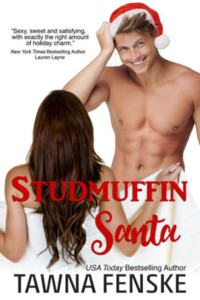 Author Self-Published
December 2017
On Sale: November 27, 2017
ISBN: 1979770689
EAN: 2940158830860
Kindle: B076PYTDBR
e-Book
Add to Wish List

Brandon Brown is the unlikeliest Santa ever to don a red velvet suit.
His abs are more cheese grater than bowl full of jelly, and deploying to Syria is the closest he's come to the North Pole. But family drama sends the jaded Marine home for the holidays, and lands him an unexpected gig as a part-time Santa.
Jade King is hustling to get Jingle Bell Reindeer Ranch off the ground, and she's not thrilled her sister hired a Santa with sex-appeal. The last thing Jade wants is a beefcake circus, and guys like Brandon bring sleigh-loads of trouble. But Studmuffin Santa proves more popular than anyone dreamed, drawing hordes of happy kids, lusty moms, and a mystery foe hell-bent on wrecking it all.
The threat has Brandon playing protector for the reindeer and their sexy keeper, which is risky for a guy who's sworn off happy endings and the whole Christmas mess. But as Jade and Brandon bond over Santa suit malfunctions and risqué Christmas cookies, they learn they have more in common than a craving for gingerbread. Can they find a way to mesh their wish lists, or will ghosts of Christmas past bring things crashing down like a fat man in a cast iron sleigh?
Excerpt
Jade stares at me for a moment with those Crater Lake eyes unblinking. Two shaggy-looking reindeer stand behind her with antlers the size of coat racks, looking like thugs braced to beat the shit out of me if Jade gives the order.
But she seems to decide something then, and spins on her heel to walk away. I do not check out her ass because I am a gentleman. Also because the tail of her plaid flannel shirt comes down past her hips.
But mostly because I'm a gentleman.
"Come on," she calls over her shoulder. "You can walk with me while I check the fence line."
I'm not sure what we're checking it for or why I'm already taking orders from her when I'm not positive I have this job. But I've got nothing better to do on this cold November afternoon, so I fall in beside her and try not to step on any piles of little black berries I'm ninety percent sure aren't berries.
Jade's walking fast for a girl almost a foot shorter than me, but she's not breathing hard at all. She's also not looking at me.
"So we're the third largest domesticated reindeer herd in the continental U.S." She stops and adjusts something on a surprisingly tall fence, then continues on like the world's least-friendly tour guide. "A lot of them came from abusive homes or neglect situations, so I've been doing rehab with them and getting them ready to interact with the public."
I want to ask what reindeer rehab entails, but I suspect she'd think I'm making fun of her. "They look good to me," I offer. "Not that I know what healthy reindeer look like, but I assume they are. Healthy, that is."
I'm spewing word salad like it's on the menu, which isn't like me at all. I'm usually pretty polished around women, so I don't know why this one's making me blather like a moron.
Jade spares me a glance and continues walking. "They are healthy. We had four new calves born last spring, which gives us fourteen steers, sixteen cows, and one bull who's not going to be a bull much longer."
I'm almost afraid to ask. "What do you mean?"
She gives me a pointed look. "Harold—stage name Donner—is getting castrated next week."
"Ouch."
Jade shrugs and keeps walking. "Bulls are impossible to deal with during rut. Nonstop grunting from August to December, and they're mean as hell. Dangerous, too."
"I've known guys like that."
Jade stops walking again and turns to face me. She narrows her eyes just a little, and I fight the urge to take a step back. "They die young," she says. "Reindeer bulls do. You get three or four breeding seasons out of them and they might live a year or so after that, but not much. Unless you castrate them, they're pretty much goners."
"Jesus."
I'm not sure we're still talking about reindeer, but I don't love the way she just glanced at my crotch. Or maybe I'm imagining things. "So you're cutting off his balls to save his life."
"Pretty much." Jade starts walking again.
Start Reading STUDMUFFIN SANTA Now

Our Past Week of Fresh Picks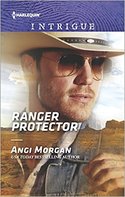 RANGER PROTECTOR
by Angi Morgan
Featured as Fresh Pick on January 17, 2018
#RomanceWednesday
USA TODAY bestselling author Angi Morgan kicks off her new series with a spellbinding tale of crime and passion—Texas Ranger style! All Texas Ranger Read More »

Love, thrills, and chills!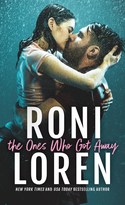 THE ONES WHO GOT AWAY
by Roni Loren
Featured as Fresh Pick on January 16, 2018
Twelve years ago, Long Acre High School was struck by a tragedy that still haunts the small Texas town today. On a cool spring night Read More »

To the ones who choose living instead of surviving

Flat Out Loved This Book!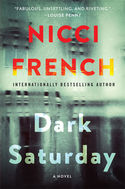 DARK SATURDAY
by Nicci French
Featured as Fresh Pick on January 15, 2018
#SuspenseMonday
A decade ago, 18-year-old Hannah Docherty was arrested for the shocking murder of her family. It was an open- and-shut case, and Read More »

Is she a sane murderer or insane innocent?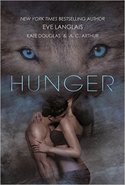 HUNGER
by Kate Douglas, A.C. Arthur, Eve Langlais
Featured as Fresh Pick on January 14, 2018
#BookClub Pick
Dive into Hunger, a paranormal romance anthology by New York Times bestselling author Eve Langlais, Kate Douglas, and A.C. Arthur!A brand new, never Read More »

More great reads from three stellar authors!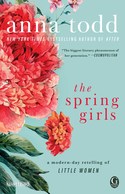 THE SPRING GIRLS
by Anna Todd
Featured as Fresh Pick on January 13, 2018
The Spring Girls—Meg, Jo, Beth, and Amy—are a force of nature on the New Orleans military base where they live. As different as Read More »

A nice, contemporary retelling of a beloved classic!

If you like reading a contemporary take of a classic, The Spring Girls is for you!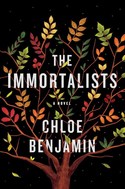 THE IMMORTALISTS
by Chloe Benjamin
Featured as Fresh Pick on January 12, 2018
A dazzling family love story reminiscent of Everything I Never Told You from a novelist heralded by Lorrie Moore as a "great new talent." If Read More »

A fascinating and enthralling novel!

Who really chooses how you will live your life?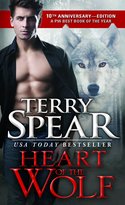 HEART OF THE WOLF
by Terry Spear
Featured as Fresh Pick on January 11, 2018
Danger, intrigue, and forbidden love in a wolf shifter world so compelling, you'll swear it's real life... Bella, a female red werewolf, was Read More »

HEART OF THE WOLF has a kickass heroine and a hero who must fight for his spot by her side.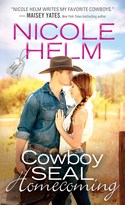 COWBOY SEAL HOMECOMING
by Nicole Helm
Featured as Fresh Pick on January 10, 2018
Three former Navy SEALs Injured in the line of duty Desperate for a new beginning... Searching for a place to call their own. Alex Maguire Read More »

A love story that survives the pain of returning to civilian life