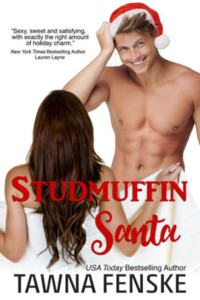 Author Self-Published
December 2017
On Sale: November 27, 2017
ISBN: 1979770689
EAN: 2940158830860
Kindle: B076PYTDBR
e-Book
Add to Wish List

Brandon Brown is the unlikeliest Santa ever to don a red velvet suit.
His abs are more cheese grater than bowl full of jelly, and deploying to Syria is the closest he's come to the North Pole. But family drama sends the jaded Marine home for the holidays, and lands him an unexpected gig as a part-time Santa.
Jade King is hustling to get Jingle Bell Reindeer Ranch off the ground, and she's not thrilled her sister hired a Santa with sex-appeal. The last thing Jade wants is a beefcake circus, and guys like Brandon bring sleigh-loads of trouble. But Studmuffin Santa proves more popular than anyone dreamed, drawing hordes of happy kids, lusty moms, and a mystery foe hell-bent on wrecking it all.
The threat has Brandon playing protector for the reindeer and their sexy keeper, which is risky for a guy who's sworn off happy endings and the whole Christmas mess. But as Jade and Brandon bond over Santa suit malfunctions and risqué Christmas cookies, they learn they have more in common than a craving for gingerbread. Can they find a way to mesh their wish lists, or will ghosts of Christmas past bring things crashing down like a fat man in a cast iron sleigh?
Excerpt
Jade stares at me for a moment with those Crater Lake eyes unblinking. Two shaggy-looking reindeer stand behind her with antlers the size of coat racks, looking like thugs braced to beat the shit out of me if Jade gives the order.
But she seems to decide something then, and spins on her heel to walk away. I do not check out her ass because I am a gentleman. Also because the tail of her plaid flannel shirt comes down past her hips.
But mostly because I'm a gentleman.
"Come on," she calls over her shoulder. "You can walk with me while I check the fence line."
I'm not sure what we're checking it for or why I'm already taking orders from her when I'm not positive I have this job. But I've got nothing better to do on this cold November afternoon, so I fall in beside her and try not to step on any piles of little black berries I'm ninety percent sure aren't berries.
Jade's walking fast for a girl almost a foot shorter than me, but she's not breathing hard at all. She's also not looking at me.
"So we're the third largest domesticated reindeer herd in the continental U.S." She stops and adjusts something on a surprisingly tall fence, then continues on like the world's least-friendly tour guide. "A lot of them came from abusive homes or neglect situations, so I've been doing rehab with them and getting them ready to interact with the public."
I want to ask what reindeer rehab entails, but I suspect she'd think I'm making fun of her. "They look good to me," I offer. "Not that I know what healthy reindeer look like, but I assume they are. Healthy, that is."
I'm spewing word salad like it's on the menu, which isn't like me at all. I'm usually pretty polished around women, so I don't know why this one's making me blather like a moron.
Jade spares me a glance and continues walking. "They are healthy. We had four new calves born last spring, which gives us fourteen steers, sixteen cows, and one bull who's not going to be a bull much longer."
I'm almost afraid to ask. "What do you mean?"
She gives me a pointed look. "Harold—stage name Donner—is getting castrated next week."
"Ouch."
Jade shrugs and keeps walking. "Bulls are impossible to deal with during rut. Nonstop grunting from August to December, and they're mean as hell. Dangerous, too."
"I've known guys like that."
Jade stops walking again and turns to face me. She narrows her eyes just a little, and I fight the urge to take a step back. "They die young," she says. "Reindeer bulls do. You get three or four breeding seasons out of them and they might live a year or so after that, but not much. Unless you castrate them, they're pretty much goners."
"Jesus."
I'm not sure we're still talking about reindeer, but I don't love the way she just glanced at my crotch. Or maybe I'm imagining things. "So you're cutting off his balls to save his life."
"Pretty much." Jade starts walking again.
Start Reading STUDMUFFIN SANTA Now

Our Past Week of Fresh Picks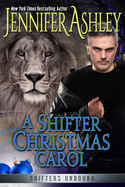 A SHIFTER CHRISTMAS CAROL
by Jennifer Ashley
Featured as Fresh Pick on December 13, 2018
Dylan Morrissey forgoes the Shifters' traditional Yule celebration, to his family's dismay. Instead, he joins Ben at the haunted house in New Orleans, planning Read More »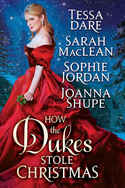 HOW THE DUKES STOLE CHRISTMAS
by Sophie Jordan, Tessa Dare, Sarah MacLean, Joanna Shupe
Featured as Fresh Pick on December 12, 2018
Christmas magic is in the air... From the ballrooms of London, to abandoned Scottish castles, to the snowy streets of Gilded Age New York, four Read More »

A sparkling Christmas gift from historical romance royalty!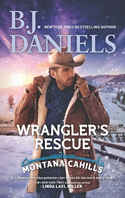 WRANGLER'S RESCUE
by B.J. Daniels
Featured as Fresh Pick on December 11, 2018
She'll risk everything to bring her cowboy back home… One week ago, Cyrus Cahill told Ashley Jo "AJ" Somerfield that he'd be back Read More »

Will her love be enough to rescue him?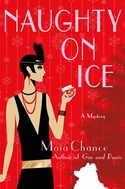 NAUGHTY ON ICE
by Maia Chance
Featured as Fresh Pick on December 10, 2018
The next in Maia Chance's dazzlingly fun Prohibition-era caper series featuring society matron Lola Woodby and her stalwart Swedish cook, Berta. The Discreet Read More »

A dynamite mystery full of laughs and lurking villains!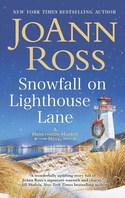 SNOWFALL ON LIGHTHOUSE LANE
by JoAnn Ross
Featured as Fresh Pick on December 9, 2018
Lose yourself in the magic, charm and romance of Christmas in the Pacific Northwest as imagined in JoAnn Ross's heartwarming Honeymoon Harbor series. Growing Read More »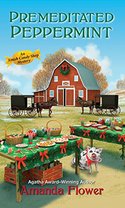 PREMEDITATED PEPPERMINT
by Amanda Flower
Featured as Fresh Pick on December 8, 2018
Christmas is Bailey King's favorite time of year. For her first Yuletide in Harvest, Ohio, the former big-city chocolatier is recreating a cherished Read More »

A solid mystery, fabulous characters, and darned good humor!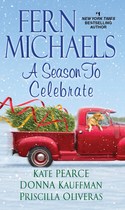 A SEASON TO CELEBRATE
by Fern Michaels, Donna Kauffman, Kate Pearce, Priscilla Oliveras
Featured as Fresh Pick on December 7, 2018
CHRISTMAS HOMECOMING * Fern Michaels Former Air Force Pararescueman Kevin Matthews is back home in Texas, working at his family's Christmas tree farm while deciding Read More »

Four beloved authors share fun novellas in a festive holiday collection!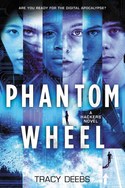 PHANTOM WHEEL
by Tracy Deebs
Featured as Fresh Pick on December 6, 2018
The digital apocalypse has arrived and the future is here in this addictive technological thriller full of twists and turns. Perfect for fans of Nerve Read More »

A conspiracy theory - or is it? The teen hackers need to find out by New Year's Day!