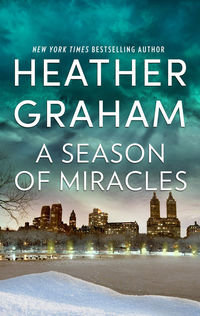 MIRA
December 2017
On Sale: December 1, 2017
ISBN: 1551668920
EAN: 9781488095863
Kindle: B074ZFM4BD
e-Book (reprint)
Add to Wish List

Centuries ago, in another lifetime, the man Jillian Llewellyn loved tried but failed to save her. Now, in this season of miracles, two lost souls are being given a second chance.
Since her husband's death, jewelry designer Jillian Llewellyn has withdrawn, focusing only on her work. But something unimaginable is going to shatter her safe world, drawing her into a web of danger and desire. At the center of the storm is a handsome stranger, Robert Marston. The new silent partner at Llewellyn Enterprises, Marston is as formidable as he is intimidating...as mysterious as he is familiar. The connection she feels is bone deep--as if they've known each other before.
When several bizzare accidents strike Jillian, a chilling fear that someone wants to harm her begins to grow. But who would want her dead? A co-worker? A member of her own close-knit family? Against her will she is drawn to Robert, unsure whether he is her salvation...or her damnation. Now, as the ghosts of the past are resurrected, Jillian and Robert must forge a new destiny as they unlock the timeless secrets of passion and betrayal...
Start Reading A SEASON OF MIRACLES Now

Our Past Week of Fresh Picks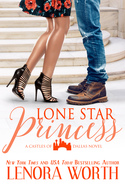 LONE STAR PRINCESS
by Lenora Worth
Featured as Fresh Pick on July 14, 2018
Annabelle Castle is a rebel without a cause…until her stepsister, the head of the glamorous Castle Department store, offers her the chance of a Read More »

Crazy family drama, sisterly love, and a second chance with the one who got away.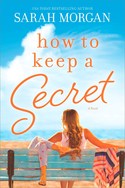 HOW TO KEEP A SECRET
by Sarah Morgan
Featured as Fresh Pick on July 13, 2018
When three generations of women are brought together by crisis, they learn over the course of one hot summer the power of family to support Read More »

A warm mix of bitter sweet family secrets

Emotional and heart-wrenching tale of secrets and the power of love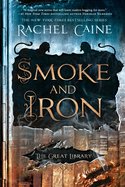 SMOKE AND IRON
by Rachel Caine
Featured as Fresh Pick on July 12, 2018
To save the Great Library, the unforgettable characters from Ink and Bone, Paper and Fire, and Ash and Quill put themselves in danger in the Read More »

The rebellion is starting...

A delightful and thrilling new installment in The Great Library series!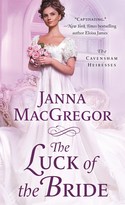 THE LUCK OF THE BRIDE
by Janna MacGregor
Featured as Fresh Pick on July 11, 2018
March Lawson is an orphan who, for the past eight years, has struggled to raise her siblings on a meager allowance. Most women March's Read More »

A Greedy Embezzler or One with a Heart of Gold?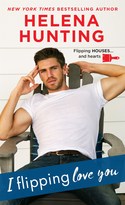 I FLIPPING LOVE YOU
by Helena Hunting
Featured as Fresh Pick on July 10, 2018
SHE'S GOT CURB APPEAL. HE'S A FIXER UPPER... From New York Times bestselling author Helena Hunting comes I FLIPPING LOVE YOU, a love Read More »

A lovely romance that is full of surprises.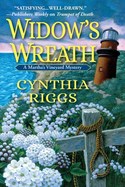 WIDOW'S WREATH
by Cynthia Riggs
Featured as Fresh Pick on July 9, 2018
It's a case of cold feet—and cold-blooded murder—as 92-year-old poet/sleuth Victoria Trumbull gets more than she bargained for Read More »

Victoria is reluctantly drawn into a wedding and a murder investigation.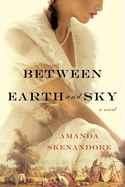 BETWEEN EARTH AND SKY
by Amanda Skenandore
Featured as Fresh Pick on July 8, 2018
In Amanda Skenandore's provocative and profoundly moving debut, set in the tragic intersection between white and Native American culture, a young girl learns about Read More »

Thought-provoking lessons of the past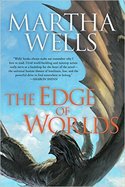 THE EDGE OF WORLDS
by Martha Wells
Featured as Fresh Pick on July 7, 2018
An expedition of groundlings from the Empire of Kish have traveled through the Three Worlds to the Indigo Cloud court of the Raksura, shape-shifting Read More »

More Raksura tales from the Nebula winning author