#SaturdayFun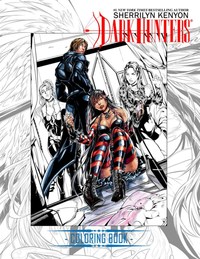 Dabel Brothers Publishing
September 2017
On Sale: September 11, 2017
96 pages
ISBN: 0997306548
EAN: 9780997306545
Paperback
Add to Wish List

From the incomparable Sherilyn Kenyon and artists of the Dabel Brothers, comes the ultimate coloring book combining the best images of Dark-Hunter, The League, and The Chronicles of Nick.
Setting: Ancient Greece, Atlantis, Modern New Orleans and Nashville
Eleven thousand years ago a god was born. Cursed into the body of a human, Acheron endured a lifetime of hatred. His human death unleashed an unspeakable horror that almost destroyed the earth. Back against his will, he became the sole defender of mankind.
Only it was never that simple….

Our Past Week of Fresh Picks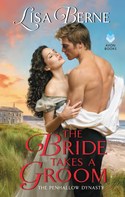 THE BRIDE TAKES A GROOM
by Lisa Berne
Featured as Fresh Pick on April 25, 2018
Lisa Berne's Penhallow Dynasty continues with a pair of star-crossed childhood friends who meet again years later—and find love where they least Read More »

Now I know which book to bring on a desert island!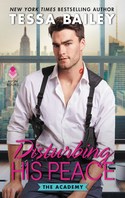 DISTURBING HIS PEACE
by Tessa Bailey
Featured as Fresh Pick on April 24, 2018
#RomanceTuesday
She's got probable cause to make her move . . . Danika Silva can't stand Lt. Greer Burns. Her roommate's older brother may be sexy Read More »

When the student becomes the teacher!

HOT, HOT, HOT... a super steamy contemporary romance!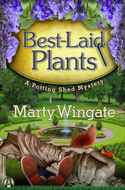 BEST-LAID PLANTS
by Marty Wingate
Featured as Fresh Pick on April 23, 2018
#SuspenseMonday
A trip to the English countryside turns into a brush with death for Pru Parke, the only gardener whose holiday wouldn't be complete without Read More »

Wills and ills, plants and plots; a lot of challenges for a gardener!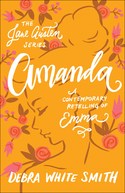 AMANDA
by Debra White Smith
Featured as Fresh Pick on April 22, 2018
A bit of a busybody, Amanda always has her friends' best interests at heart. She prides herself on her matchmaking skills . . . but when nothing seems Read More »
SPARTAN HEART
by Jennifer Estep
Featured as Fresh Pick on April 21, 2018
New school year, same old problems . . . At Mythos Academy, everyone knows exactly who I am: Rory Forseti, Spartan girl and the daughter of Reapers. Even Read More »

Heart pounding and thought provoking Mythos spin-off!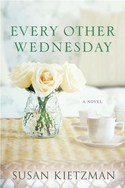 EVERY OTHER WEDNESDAY
by Susan Kietzman
Featured as Fresh Pick on April 20, 2018
Three women, each facing an empty nest, come together to cheer and challenge one another in this insightful, poignant new novel from acclaimed author Susan Read More »

Can these friends put aside their differences?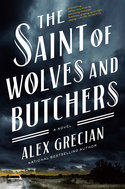 THE SAINT OF WOLVES AND BUTCHERS
by Alex Grecian
Featured as Fresh Pick on April 19, 2018
#ThrillerThursday
Travis Roan and his dog, Bear, are hunters: They travel the world pursuing evildoers in order to bring them to justice. They have now come Read More »

Take a deep breath, because this is huge!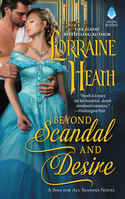 BEYOND SCANDAL AND DESIRE
by Lorraine Heath
Featured as Fresh Pick on April 18, 2018
At birth, Mick Trewlove, the illegitimate son of a duke, was handed over to a commoner. Despite his lowly upbringing, Mick has become a successful Read More »

A tangled tale of revenge, family, and devotion!