#SaturdayFun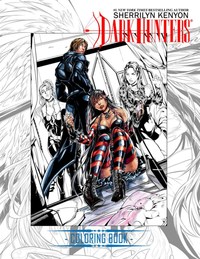 Dabel Brothers Publishing
September 2017
On Sale: September 11, 2017
96 pages
ISBN: 0997306548
EAN: 9780997306545
Paperback
Add to Wish List

From the incomparable Sherilyn Kenyon and artists of the Dabel Brothers, comes the ultimate coloring book combining the best images of Dark-Hunter, The League, and The Chronicles of Nick.
Setting: Ancient Greece, Atlantis, Modern New Orleans and Nashville
Eleven thousand years ago a god was born. Cursed into the body of a human, Acheron endured a lifetime of hatred. His human death unleashed an unspeakable horror that almost destroyed the earth. Back against his will, he became the sole defender of mankind.
Only it was never that simple….

Our Past Week of Fresh Picks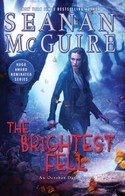 THE BRIGHTEST FELL
by Seanan McGuire
Featured as Fresh Pick on January 18, 2018
#SupernaturalThursday
Contains an original bonus novella, Of Things Unknown! Things are slow, and October "Toby" Daye couldn't be happier about that. The elf-shot cure Read More »

The Return of Mommy Dearest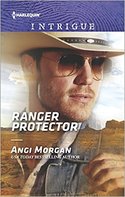 RANGER PROTECTOR
by Angi Morgan
Featured as Fresh Pick on January 17, 2018
#RomanceWednesday
USA TODAY bestselling author Angi Morgan kicks off her new series with a spellbinding tale of crime and passion—Texas Ranger style! All Texas Ranger Read More »

Love, thrills, and chills!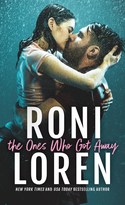 THE ONES WHO GOT AWAY
by Roni Loren
Featured as Fresh Pick on January 16, 2018
Twelve years ago, Long Acre High School was struck by a tragedy that still haunts the small Texas town today. On a cool spring night Read More »

To the ones who choose living instead of surviving

Flat Out Loved This Book!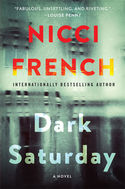 DARK SATURDAY
by Nicci French
Featured as Fresh Pick on January 15, 2018
#SuspenseMonday
A decade ago, 18-year-old Hannah Docherty was arrested for the shocking murder of her family. It was an open- and-shut case, and Read More »

Is she a sane murderer or insane innocent?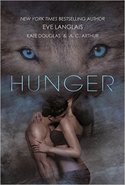 HUNGER
by Kate Douglas, A.C. Arthur, Eve Langlais
Featured as Fresh Pick on January 14, 2018
#BookClub Pick
Dive into Hunger, a paranormal romance anthology by New York Times bestselling author Eve Langlais, Kate Douglas, and A.C. Arthur!A brand new, never Read More »

More great reads from three stellar authors!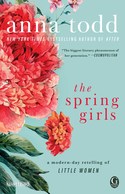 THE SPRING GIRLS
by Anna Todd
Featured as Fresh Pick on January 13, 2018
The Spring Girls—Meg, Jo, Beth, and Amy—are a force of nature on the New Orleans military base where they live. As different as Read More »

A nice, contemporary retelling of a beloved classic!

If you like reading a contemporary take of a classic, The Spring Girls is for you!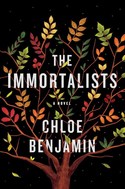 THE IMMORTALISTS
by Chloe Benjamin
Featured as Fresh Pick on January 12, 2018
A dazzling family love story reminiscent of Everything I Never Told You from a novelist heralded by Lorrie Moore as a "great new talent." If Read More »

A fascinating and enthralling novel!

Who really chooses how you will live your life?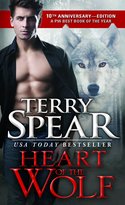 HEART OF THE WOLF
by Terry Spear
Featured as Fresh Pick on January 11, 2018
Danger, intrigue, and forbidden love in a wolf shifter world so compelling, you'll swear it's real life... Bella, a female red werewolf, was Read More »

HEART OF THE WOLF has a kickass heroine and a hero who must fight for his spot by her side.