#SaturdayFun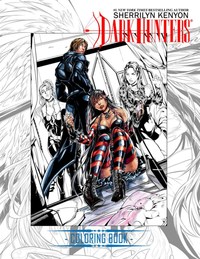 Dabel Brothers Publishing
September 2017
On Sale: September 11, 2017
96 pages
ISBN: 0997306548
EAN: 9780997306545
Paperback
Add to Wish List

From the incomparable Sherilyn Kenyon and artists of the Dabel Brothers, comes the ultimate coloring book combining the best images of Dark-Hunter, The League, and The Chronicles of Nick.
Setting: Ancient Greece, Atlantis, Modern New Orleans and Nashville
Eleven thousand years ago a god was born. Cursed into the body of a human, Acheron endured a lifetime of hatred. His human death unleashed an unspeakable horror that almost destroyed the earth. Back against his will, he became the sole defender of mankind.
Only it was never that simple….

Our Past Week of Fresh Picks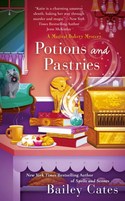 POTIONS AND PASTRIES
by Bailey Cates
Featured as Fresh Pick on November 18, 2017
In this New York Times bestselling mystery series, witch Katie Lightfoot bakes enchanted treats—and faces more than her fair share of toil and trouble Read More »

More Magical Murder in Savannah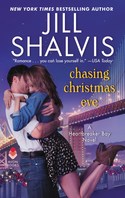 CHASING CHRISTMAS EVE
by Jill Shalvis
Featured as Fresh Pick on November 17, 2017
(A standalone Heartbreaker Bay novel) Meet cute... Run for the hills—temporarily. That's Colbie Albright's plan when she flees New York for San Read More »

An eclectic group of friends make a family, great holiday read

Words to live by - chocoate makes everything better.
PERFECT GRAVITY
by Vivien Jackson
Featured as Fresh Pick on November 16, 2017
#SupernaturalThursday
Second in a snarky, sexy sci-fi romance series with the perfect balance of humor, heart, and heat. When someone tries to kill powerful continental Read More »

A sexy sci-fi with lots of heat!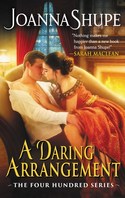 A DARING ARRANGEMENT
by Joanna Shupe
Featured as Fresh Pick on November 15, 2017
Set in New York City's Gilded Age, Joanna Shupe's Avon debut introduces an English beauty with a wicked scheme to win the man Read More »

A DARING ARRANGEMENT is a glorious and sensual Gilded Age romance to die for!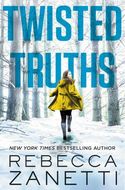 TWISTED TRUTHS
by Rebecca Zanetti
Featured as Fresh Pick on November 14, 2017
#RomanceTuesday 2nd Chance love
You can't escape the past . . . Noni is desperate. Her infant niece has been kidnapped, and the only person who can save her is a Read More »

Amazing, heart touching, intriguing finale!

An action packed romantic suspense that is swoon worthy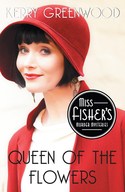 QUEEN OF THE FLOWERS
by Kerry Greenwood
Featured as Fresh Pick on November 13, 2017
#SuspenseMonday calling Miss Fisher!
In 1928, the tony Melbourne suburb of St. Kilda is inaugurating its Flower Festival. The streets are hung with fairy lights, and tea dances, yacht Read More »

Let no one dare rain on Phryne Fisher's parade!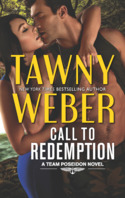 CALL TO REDEMPTION
by Tawny Weber
Featured as Fresh Pick on November 12, 2017
The Poseidon team are hard-bodied, fiercely competitive Navy SEALs. But when a sensitive mission goes disastrously wrong, three of the team's finest will Read More »

Ambition can lead to love or treason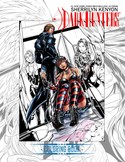 DARK-HUNTER ULTIMATE COLORING BOOK
by Sherrilyn Kenyon
Featured as Fresh Pick on November 11, 2017
#SaturdayFun
From the incomparable Sherilyn Kenyon and artists of the Dabel Brothers, comes the ultimate coloring book combining the best images of Dark-Hunter, The League Read More »