#RomanceWednesday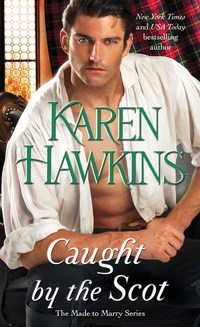 Made to Marry #1
Pocket Books
October 2017
On Sale: September 26, 2017
Featuring: Theodora Cumberbatch-Snowe; Conner Douglas
ISBN: 1476786038
EAN: 9781476786032
Kindle: B071CK115Z
Mass Market Paperback / e-Book
Add to Wish List

Dashing Scottish privateer Conner Douglas must marry a respectable, well-born woman— and soon, if he wants to secure his rightful inheritance. Determined to still explore the high seas as well as his mistresses' beds, he aims to find a pliable wife who'll turn a blind eye to his antics. And he knows just the woman—childhood friend and mousy spinster Miss Theodora Cumberbatch- Snowe.
Unbeknownst to Conner, meek and plain Theodora has been hopelessly in love with him for years. But unwilling to wait forever for what will never happen, Theodora plans to wed a kind—if unexciting—local landowner, leaving behind the wild Highlander of her dreams.
Yet Conner refuses to let his perfect wife get away. He chases her to Gretna Green and is shocked to discover the real Theodora is an ardent and wildly sensual woman. Soon he realizes his passion to win her has nothing to do with securing his inheritance and everything to do with earning the love of the unforgettable woman who has vowed to leave him in her past forever. But have his wandering ways chased the woman he loves away for good? Or can Conner convince Theodora to give him one last chance before she marries the wrong man?
Start Reading CAUGHT BY THE SCOT Now

Made to Marry

Our Past Week of Fresh Picks
LOOK BEHIND YOU
by Iris Johansen
Featured as Fresh Pick on October 23, 2017
#SuspenseMonday
#1 New York Times bestselling author Iris Johansen and Edgar Award-winning author Roy Johansen are back with Look Behind You, a novel featuring Kendra Read More »

Look Behind You; if you dare to read the most intriguing crime of them all!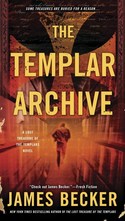 THE TEMPLAR ARCHIVE
by James Becker
Featured as Fresh Pick on October 22, 2017
James Becker, New York Times bestselling author of The Lost Treasure of the Templars and The Lost Testament, delivers a breakneck thriller continuing the adventures Read More »

Cryptic messages and breakneck speed adventure!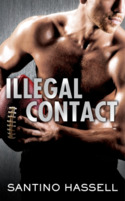 ILLEGAL CONTACT
by Santino Hassell
Featured as Fresh Pick on October 21, 2017
#FootballSaturday
The rules of the game don't apply off the field in this first Barons novel. New York Barons tight end Gavin Brawley is suspended Read More »

Fascinating characters, a compelling story, and outstanding writing: this book has it all!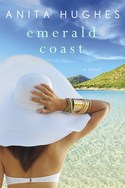 EMERALD COAST
by Anita Hughes
Featured as Fresh Pick on October 20, 2017
Lily Bristol arrives at a luxurious resort in Sardinia for the grand opening of her newest home furnishing store on the Emerald Coast. She's Read More »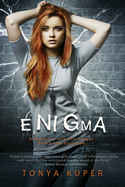 ENIGMA
by Tonya Kuper
Featured as Fresh Pick on October 19, 2017
#SupernaturalThursday
Worst. Road Trip. Ever. Escaping with Reid Wentworth should have been fun, but how can I enjoy it when I just (accidentally) killed someone, my Read More »

A Sci-Fi lovers dream! Filled with romance, action and deception!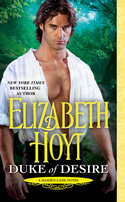 DUKE OF DESIRE
by Elizabeth Hoyt
Featured as Fresh Pick on October 18, 2017
#HistoricalWednesday
A LADY OF LIGHT Refined, kind, and intelligent, Lady Iris Jordan finds herself the unlikely target of a diabolical kidnapping. Her captors are the notoriously Read More »

Dark and crackling with sexual tension, a splendid conclusion to an outstanding series!

Quite Possibly the Best Yet in the Maiden Lane novels
ONE SUMMER NIGHT
by Caridad Pineiro
Featured as Fresh Pick on October 17, 2017
#romanceTuesday
Maggie Sinclair has tried everything to save her family's business. Her options are dwindling, and she needs someone who can turn things around― Read More »

Hot, sexy, and refreshing... contemporary romance at it's best!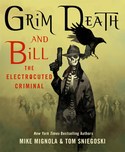 GRIM DEATH AND BILL THE ELECTROCUTED CRIMINAL
by Mike Mignola, Thomas E. Sniegoski
Featured as Fresh Pick on October 16, 2017
#Halloween and ghosts
An uneasiness festers upon the city streets, threatening the peace and safety of law-abiding citizens. A war is escalating, and it seems as though Read More »

Crime has gotten out of hand and one man is determined to stop it.