#chilling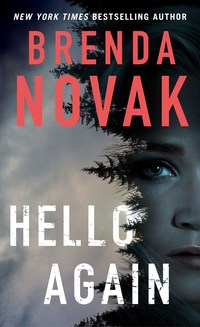 Dr. Evelyn Talbot
St. Martin's Paperbacks
October 2017
On Sale: October 3, 2017
384 pages
ISBN: 1250076579
EAN: 9781250076571
Kindle: B06XK6N4TT
Mass Market Paperback / e-Book
Add to Wish List

From NYT bestseller Brenda Novak comes the next installment of Dr. Evelyn Talbot and her murderous home for psychopaths in Hello Again.
SHE CAN MAKE SENSE OF A COMPLEX CRIMINAL MIND.
Evelyn Talbot, a psychiatrist at a maximum-security prison in Alaska, studies some of the world's worst serial killers. But she's about to meet her most elusive patient at Hanover House yet: Dr. Lyman Bishop, AKA the Zombie Maker given his fondness for performing ice-pick lobotomies on his victims. A brilliant cancer researcher, Bishop is either the most cunning psychopath Evelyn has ever encountered—or he is wrongly convicted.
WHAT HAPPENS WHEN A CRIMINAL CAN SEE INTO HER OWN?
When a new ice-pick fatality occurs, it seems Bishop really was wrongly convicted. Except...Evelyn has a personal connection to the victim and that suggests the killer may be someone from her own past: Jasper Moore, her high school boyfriend who tortured her and left her for dead when she was only sixteen. Jasper also murdered three of her friends—and was never caught. Is he trying to send a message with this copycat crime? The only thing Evelyn knows for sure is that if Jasper is on her trail, she might not be able to escape again . . .
Start Reading HELLO AGAIN Now

Dr. Evelyn Talbot Chronicles

Our Past Week of Fresh Picks
LOOK BEHIND YOU
by Iris Johansen
Featured as Fresh Pick on October 23, 2017
#SuspenseMonday
#1 New York Times bestselling author Iris Johansen and Edgar Award-winning author Roy Johansen are back with Look Behind You, a novel featuring Kendra Read More »

Look Behind You; if you dare to read the most intriguing crime of them all!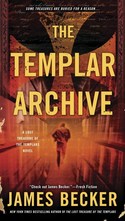 THE TEMPLAR ARCHIVE
by James Becker
Featured as Fresh Pick on October 22, 2017
James Becker, New York Times bestselling author of The Lost Treasure of the Templars and The Lost Testament, delivers a breakneck thriller continuing the adventures Read More »

Cryptic messages and breakneck speed adventure!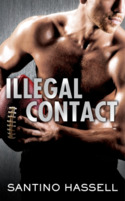 ILLEGAL CONTACT
by Santino Hassell
Featured as Fresh Pick on October 21, 2017
#FootballSaturday
The rules of the game don't apply off the field in this first Barons novel. New York Barons tight end Gavin Brawley is suspended Read More »

Fascinating characters, a compelling story, and outstanding writing: this book has it all!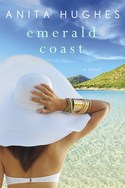 EMERALD COAST
by Anita Hughes
Featured as Fresh Pick on October 20, 2017
Lily Bristol arrives at a luxurious resort in Sardinia for the grand opening of her newest home furnishing store on the Emerald Coast. She's Read More »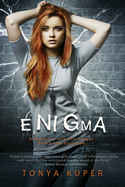 ENIGMA
by Tonya Kuper
Featured as Fresh Pick on October 19, 2017
#SupernaturalThursday
Worst. Road Trip. Ever. Escaping with Reid Wentworth should have been fun, but how can I enjoy it when I just (accidentally) killed someone, my Read More »

A Sci-Fi lovers dream! Filled with romance, action and deception!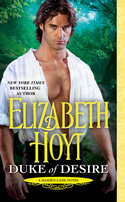 DUKE OF DESIRE
by Elizabeth Hoyt
Featured as Fresh Pick on October 18, 2017
#HistoricalWednesday
A LADY OF LIGHT Refined, kind, and intelligent, Lady Iris Jordan finds herself the unlikely target of a diabolical kidnapping. Her captors are the notoriously Read More »

Dark and crackling with sexual tension, a splendid conclusion to an outstanding series!

Quite Possibly the Best Yet in the Maiden Lane novels
ONE SUMMER NIGHT
by Caridad Pineiro
Featured as Fresh Pick on October 17, 2017
#romanceTuesday
Maggie Sinclair has tried everything to save her family's business. Her options are dwindling, and she needs someone who can turn things around― Read More »

Hot, sexy, and refreshing... contemporary romance at it's best!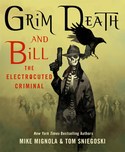 GRIM DEATH AND BILL THE ELECTROCUTED CRIMINAL
by Mike Mignola, Thomas E. Sniegoski
Featured as Fresh Pick on October 16, 2017
#Halloween and ghosts
An uneasiness festers upon the city streets, threatening the peace and safety of law-abiding citizens. A war is escalating, and it seems as though Read More »

Crime has gotten out of hand and one man is determined to stop it.