#HorrorThursday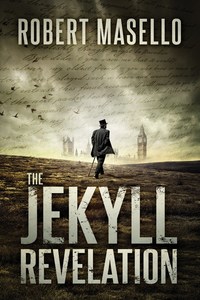 47North
November 2016
On Sale: November 8, 2016
478 pages
ISBN: 1503951197
EAN: 9781503951198
Kindle: B010JG1YFO
Paperback / e-Book
Add to Wish List

A spellbinding thriller from the bestselling author of The Einstein Prophecy.
A chilling curse is transported from 1880s London to present-day California, awakening a long-dormant fiend.
While on routine patrol in the tinder-dry Topanga Canyon, environmental scientist Rafael Salazar expects to find animal poachers, not a dilapidated antique steamer trunk. Inside the peculiar case, he discovers a journal, written by the renowned Robert Louis Stevenson, which divulges ominous particulars about his creation of The Strange Case of Dr. Jekyll and Mr. Hyde. It also promises to reveal a terrible secret—the identity of Jack the Ripper.
Unfortunately, the journal—whose macabre tale unfolds in an alternating narrative with Rafe's—isn't the only relic in the trunk, and Rafe isn't the only one to purloin a souvenir. A mysterious flask containing the last drops of the grisly potion that inspired Jekyll and Hyde and spawned London's most infamous killer has gone missing. And it has definitely fallen into the wrong hands.
Start Reading THE JEKYLL REVELATION Now

Our Past Week of Fresh Picks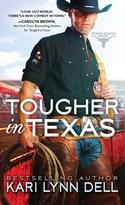 TOUGHER IN TEXAS
by Kari Lynn Dell
Featured as Fresh Pick on September 20, 2017
#RomanceWednesday Better in Texas
He's got five rules And she's aiming to break them all Rodeo producer Cole Jacobs has his hands full running Jacobs Livestock. He Read More »

Can a cowboy be tamed? Even a Texas cowboy?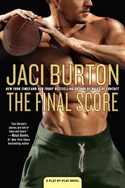 THE FINAL SCORE
by Jaci Burton
Featured as Fresh Pick on September 19, 2017
#RomanceTuesday
In the new Play-by-Play novel by the New York Times bestselling author of Rules of Contact, a star quarterback is torn between his Read More »

When friendship becomes more

THE FINAL SCORE is a frankly fabulous romance with sizzle and substance!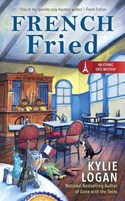 FRENCH FRIED
by Kylie Logan
Featured as Fresh Pick on September 18, 2017
Poison's on the menu in the second book in the national bestselling Ethnic Eats series featuring Laurel Inwood and the quirky residents of Hubbard Read More »

Is Rocky's death murder or suicide?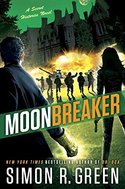 MOONBREAKER
by Simon R. Green
Featured as Fresh Pick on September 17, 2017
Ride shotgun with a "James Bond–of-the-supernatural"* as the Secret Histories Novels take you careening through an alternate London where around every corner Read More »

Is this the end for Eddie Drood?

Great continuation of this series.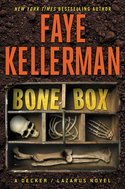 BONE BOX
by Faye Kellerman
Featured as Fresh Pick on September 16, 2017
On a crisp September morning, while walking a bucolic woodland trail, Rina stumbles upon human remains once buried deep beneath the forest floor. Immediately, she Read More »

A gripping murder mystery with exceptional characterisations and flawless storytelling!

Peter Decker and Rina Lazarus are back and this time must they stop a serial killer...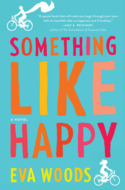 SOMETHING LIKE HAPPY
by Eva Woods
Featured as Fresh Pick on September 15, 2017
#FaithFamilyLove
With wry wit and boundless heart, Eva Woods delivers an unforgettable tale of celebrating triumphs great and small, seizing the day, and always remembering to Read More »

Sometimes, it's the little things that matter the most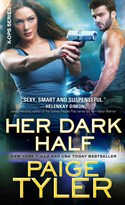 HER DARK HALF
by Paige Tyler
Featured as Fresh Pick on September 14, 2017
#SupernaturalThursday
Trevor Maxwell Coyote shifter with an attitude Covert operator Trusts no one, especially his devastatingly beautiful new partner Alina Bosch Former CIA, newest operative on Read More »

Start reading HER DARK HALF at bedtime and expect a sleepless night!

A fight against becomes a fight for with this couple.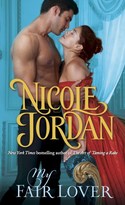 MY FAIR LOVER
by Nicole Jordan
Featured as Fresh Pick on September 13, 2017
#RomanceWednesday
Lady Katherine Wilde believes she has crushed any lingering romantic feelings toward Brandon Deverill, who spurned her six years ago. And now that the rough Read More »

Pirates and Barons and Brides -- Oh, My!