#HorrorThursday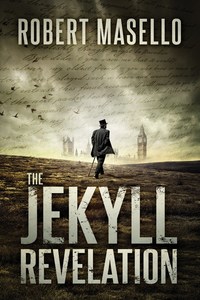 47North
November 2016
On Sale: November 8, 2016
478 pages
ISBN: 1503951197
EAN: 9781503951198
Kindle: B010JG1YFO
Paperback / e-Book
Add to Wish List

A spellbinding thriller from the bestselling author of The Einstein Prophecy.
A chilling curse is transported from 1880s London to present-day California, awakening a long-dormant fiend.
While on routine patrol in the tinder-dry Topanga Canyon, environmental scientist Rafael Salazar expects to find animal poachers, not a dilapidated antique steamer trunk. Inside the peculiar case, he discovers a journal, written by the renowned Robert Louis Stevenson, which divulges ominous particulars about his creation of The Strange Case of Dr. Jekyll and Mr. Hyde. It also promises to reveal a terrible secret—the identity of Jack the Ripper.
Unfortunately, the journal—whose macabre tale unfolds in an alternating narrative with Rafe's—isn't the only relic in the trunk, and Rafe isn't the only one to purloin a souvenir. A mysterious flask containing the last drops of the grisly potion that inspired Jekyll and Hyde and spawned London's most infamous killer has gone missing. And it has definitely fallen into the wrong hands.
Start Reading THE JEKYLL REVELATION Now

Our Past Week of Fresh Picks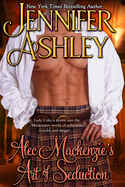 ALEC MACKENZIE'S ART OF SEDUCTION
by Jennifer Ashley
Featured as Fresh Pick on November 22, 2017
#RomanceWednesday
Alec Mackenzie earns a living in exile as an art instructor, a cover for his search through several countries for his missing brother, Will. Lady Read More »

An exhilarating adventure full of devious plots and forbidden passion!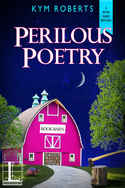 PERILOUS POETRY
by Kym Roberts
Featured as Fresh Pick on November 21, 2017
Charli Rae Warren doesn't plan on striking it rich as the owner of an independent bookstore in Hazel Rock, Texas—especially one with a Read More »

Who is copying the murders in the author's mystery series?

Following an app trail for books can lead to a mystery

A cozy mystery with a touch of romance to keep you reading tonight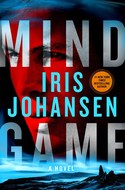 MIND GAME
by Iris Johansen
Featured as Fresh Pick on November 20, 2017
#suspenseMonday
From the #1 New York Times bestselling author comes a new explosive thriller. Mind Game takes Jane MacGuire back to Scotland where she continues her Read More »

Mind Game Features Thrilling Action and a Long Awaited Event

Newest installment in Eve Duncan series is a winner.

Jane MacGuire has to fight to save the life of a young girl in danger...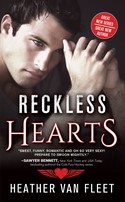 RECKLESS HEARTS
by Heather Van Fleet
Featured as Fresh Pick on November 19, 2017
Three alpha men and a baby. What could possibly go wrong? From boot camp to the Iraqi desert, best friends Collin, Max, and Gavin have Read More »

True love is wonderful, but it isn't easy.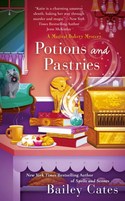 POTIONS AND PASTRIES
by Bailey Cates
Featured as Fresh Pick on November 18, 2017
In this New York Times bestselling mystery series, witch Katie Lightfoot bakes enchanted treats—and faces more than her fair share of toil and trouble Read More »

More Magical Murder in Savannah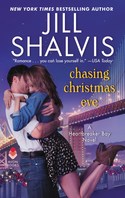 CHASING CHRISTMAS EVE
by Jill Shalvis
Featured as Fresh Pick on November 17, 2017
(A standalone Heartbreaker Bay novel) Meet cute... Run for the hills—temporarily. That's Colbie Albright's plan when she flees New York for San Read More »

An eclectic group of friends make a family, great holiday read

Words to live by - chocoate makes everything better.
PERFECT GRAVITY
by Vivien Jackson
Featured as Fresh Pick on November 16, 2017
#SupernaturalThursday
Second in a snarky, sexy sci-fi romance series with the perfect balance of humor, heart, and heat. When someone tries to kill powerful continental Read More »

A sexy sci-fi with lots of heat!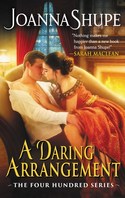 A DARING ARRANGEMENT
by Joanna Shupe
Featured as Fresh Pick on November 15, 2017
Set in New York City's Gilded Age, Joanna Shupe's Avon debut introduces an English beauty with a wicked scheme to win the man Read More »

A DARING ARRANGEMENT is a glorious and sensual Gilded Age romance to die for!

A delightfully fun romance