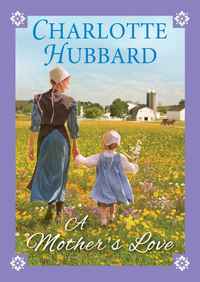 Kensington
April 2017
On Sale: March 28, 2017
368 pages
ISBN: 149670844X
EAN: 9781496708441
Kindle: B01HWKM6NE
Hardcover / e-Book
Add to Wish List

Faith, tenderness, security—there's nothing a mother won't give. Now beloved author Charlotte Hubbard brings you an unforgettable tale of hope, courage, discovery...and the most precious gift of all.
For widow Rose Raber, it's been a year of tragic loss and difficult decisions. She thought providing for her young daughter was the greatest challenge she faced. Until her dying mother revealed that Rose was adopted—and her birth mother is someone with much to lose if the secret comes out. As Rose struggles to reconcile the truth with her faith—and her troubling curiosity—outgoing newcomer Matthias Wagler is another surprise she didn't expect. His optimism and easy understanding inspires her. And his prospective partnership with wealthy deacon Saul Hartzler promises a possible new life for them—together. But with this second chance comes yet another revelation for all involved.
When Saul's wife unexpectedly turns up at Rose's new job, their bond as mother and daughter is instant and unmistakable. And it isn't long before an unforgiving Saul discovers the truth, threatening Matthias's livelihood and Rose's future. Now with more than just their happiness at stake, Rose and Matthias must find the strength and courage to stand strong—and trust God's enduring miracles of motherhood, forgiveness, and love.
Start Reading A MOTHER'S LOVE Now

Our Past Week of Fresh Picks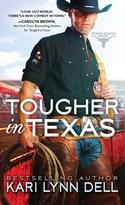 TOUGHER IN TEXAS
by Kari Lynn Dell
Featured as Fresh Pick on September 20, 2017
#RomanceWednesday Better in Texas
He's got five rules And she's aiming to break them all Rodeo producer Cole Jacobs has his hands full running Jacobs Livestock. He Read More »

Can a cowboy be tamed? Even a Texas cowboy?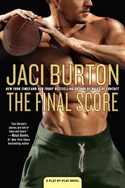 THE FINAL SCORE
by Jaci Burton
Featured as Fresh Pick on September 19, 2017
#RomanceTuesday
In the new Play-by-Play novel by the New York Times bestselling author of Rules of Contact, a star quarterback is torn between his Read More »

When friendship becomes more

THE FINAL SCORE is a frankly fabulous romance with sizzle and substance!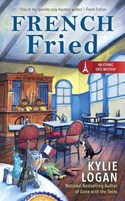 FRENCH FRIED
by Kylie Logan
Featured as Fresh Pick on September 18, 2017
Poison's on the menu in the second book in the national bestselling Ethnic Eats series featuring Laurel Inwood and the quirky residents of Hubbard Read More »

Is Rocky's death murder or suicide?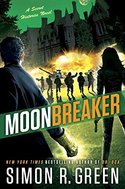 MOONBREAKER
by Simon R. Green
Featured as Fresh Pick on September 17, 2017
Ride shotgun with a "James Bond–of-the-supernatural"* as the Secret Histories Novels take you careening through an alternate London where around every corner Read More »

Is this the end for Eddie Drood?

Great continuation of this series.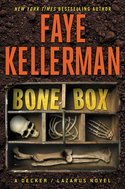 BONE BOX
by Faye Kellerman
Featured as Fresh Pick on September 16, 2017
On a crisp September morning, while walking a bucolic woodland trail, Rina stumbles upon human remains once buried deep beneath the forest floor. Immediately, she Read More »

A gripping murder mystery with exceptional characterisations and flawless storytelling!

Peter Decker and Rina Lazarus are back and this time must they stop a serial killer...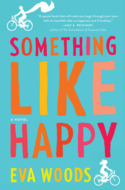 SOMETHING LIKE HAPPY
by Eva Woods
Featured as Fresh Pick on September 15, 2017
#FaithFamilyLove
With wry wit and boundless heart, Eva Woods delivers an unforgettable tale of celebrating triumphs great and small, seizing the day, and always remembering to Read More »

Sometimes, it's the little things that matter the most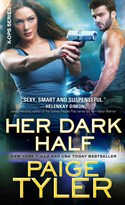 HER DARK HALF
by Paige Tyler
Featured as Fresh Pick on September 14, 2017
#SupernaturalThursday
Trevor Maxwell Coyote shifter with an attitude Covert operator Trusts no one, especially his devastatingly beautiful new partner Alina Bosch Former CIA, newest operative on Read More »

Start reading HER DARK HALF at bedtime and expect a sleepless night!

A fight against becomes a fight for with this couple.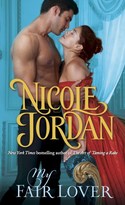 MY FAIR LOVER
by Nicole Jordan
Featured as Fresh Pick on September 13, 2017
#RomanceWednesday
Lady Katherine Wilde believes she has crushed any lingering romantic feelings toward Brandon Deverill, who spurned her six years ago. And now that the rough Read More »

Pirates and Barons and Brides -- Oh, My!