#ParanormalThursday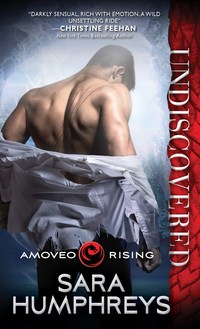 Amoveo Rising
Sourcebooks Casablanca
March 2017
On Sale: March 7, 2017
Featuring: Zander Lorens; Rena McHal
384 pages
ISBN: 1492628298
EAN: 9781492628293
Kindle: B01LYCH4DJ
Paperback / e-Book
Add to Wish List

He's the man of her dreams
A long time ago, Zander Lorens was cursed to walk the earth stripped of his Dragon Clan powers. Every night, trapped in a recurring nightmare, Zander relives his darkest moment. He can hardly believe it when the dream changes and a beautiful young woman appears. Zander believes she's the key to ending his torment. Finding her in the real world is one thing, but how will he convince her of who-and what-she really is?
She's the end to his nightmare
Rena McHale uses her unique sensitivity as a private investigator, touting herself as a "human divining rod" and finder of the lost. By day she struggles with sensory overload, and by night her sleep is haunted by a fiery dragon shifter. Nothing in her life makes sense, until the man from her dreams shows up at her door with a proposition...
Start Reading UNDISCOVERED Now

Amoveo Rising

Our Past Week of Fresh Picks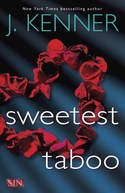 SWEETEST TABOO
by J. Kenner
Featured as Fresh Pick on June 27, 2017
#RomanceTuesday #HotRomance
In this irresistible Stark International Novel, J. Kenner ups the ante on Dirtiest Secret and Hottest Mess, proving once again with the S.I.N Read More »

All eyes are on Us, and there's nowhere to run.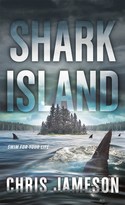 SHARK ISLAND
by Chris Jameson
Featured as Fresh Pick on June 26, 2017
#SuspenseMonday #SummerReady
A shark attack survivor believes she has already lived through her worst nightmare. She's dead wrong. . . Naomi Cardiff is not one to give up Read More »

Will anyone survive when the sharks attack?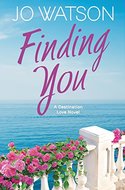 FINDING YOU
by Jo Watson
Featured as Fresh Pick on June 25, 2017
#SundayRead #WishWeWereInGreece #SorryNotSorry
When you go to Greece to meet your family but end up making out with your smokin' hot tour guide #sorrynotsorryBeing adopted never made Jane Read More »

Can Jane find forever on the beaches of Santorini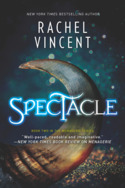 SPECTACLE
by Rachel Vincent
Featured as Fresh Pick on June 24, 2017
#SuperSaturdayRead
In this riveting sequel to New York Times bestselling author Rachel Vincent's acclaimed novel Menagerie, Delilah Marlow will discover that there is no crueler Read More »

Can Delilah survive a second captivity?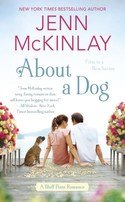 ABOUT A DOG
by Jenn McKinlay
Featured as Fresh Pick on June 23, 2017
Fall in love with a little help from man's best friend in New York Times bestselling author Jenn McKinlay's contemporary romance debut. Mackenzie Read More »

ABOUT A DOG has a lethal combination of doggie cuteness and genuine romance to tempt readers!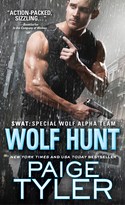 WOLF HUNT
by Paige Tyler
Featured as Fresh Pick on June 22, 2017
A STORM IS BREWING... Remy Boudreaux is back in his hometown, New Orleans. He's there with three of his fellow Dallas SWAT officers for Read More »

Who ever said falling in love with a werewolf was easy?

A Dallas SWAT member in NOLA faces love and danger.
THE GIRL WITH THE MAKE-BELIEVE HUSBAND
by Julia Quinn
Featured as Fresh Pick on June 21, 2017
#RomanceWednesday
While you were sleeping... With her brother Thomas injured on the battlefront in the Colonies, orphaned Cecilia Harcourt has two unbearable choices: move in with Read More »

A romance that turns from fake to fabulous!

War, Heartache, And Forever Love

A smashing finale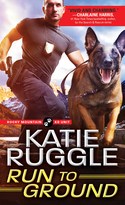 RUN TO GROUND
by Katie Ruggle
Featured as Fresh Pick on June 20, 2017
#RomanceTuesday
He lost his mentor. He lost his K9 partner. He almost lost his will to live. But when a ruthless killer targets a woman on Read More »

When grief blinds you to reality danger can strike

A great start to another fantastic, must read series