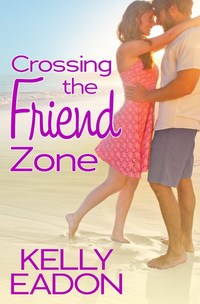 Belmont Beach #3
Forever
March 2017
On Sale: March 7, 2017
290 pages
ISBN: 1455594024
EAN: 9781455594023
Kindle: B01LL8C3TK
e-Book
Add to Wish List

From the author of The Wedding Date and The Family Man comes the final book in Kelly Eadon's Belmont Beach Brides series.
SHE PLANNED FOR EVERYTHING-EXCEPT HIM.
Fresh off a painful break-up, wedding planner Ainsley Slone is suffering from an acute case of "always the planner, never the bride." And she's over it. It's time for a break-to figure out how to let everything go and just have a little sexy fun. And she knows the perfect person to teach her how: irresistible manwhore Ryan Lawhill.
Their deal? No sex, just fun. It's the perfect plan-- until the chemistry between them starts sparking like crazy. Ryan knows all too well that Ainsley's looking for a happily-ever-after, but he's always been keep-it-fun-or-it's-done. Yet the moment they cross The Friend Zone, all bets are off-and soon the ultimate player is the one playing for keeps.
Start Reading CROSSING THE FRIEND ZONE Now

Belmont Beach

Our Past Week of Fresh Picks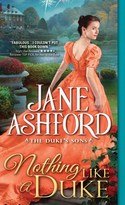 NOTHING LIKE A DUKE
by Jane Ashford
Featured as Fresh Pick on May 24, 2017
#HistoricalRomanceWednesday
How does a gentleman rescue a lady? Lord Robert Gresham has given up all hope that the beautiful and independent Flora Jennings will ever take Read More »

A witty and exciting romance in a series readers will love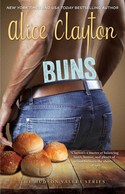 BUNS
by Alice Clayton
Featured as Fresh Pick on May 23, 2017
#RomanceTuesday
The third in the hilarious yet sizzling hot Hudson Valley series from New York Time and USA TODAY bestselling author Alice Clayton. Clara Morgan is Read More »

Sassy, silly love in the Catskills
IT'S ALWAYS THE HUSBAND
by Michele Campbell
Featured as Fresh Pick on May 22, 2017
#SuspenseMonday
Kate, Aubrey, and Jenny first met as college roommates and soon became inseparable, despite being as different as three women can be. Kate was beautiful Read More »

A suspense that will not end as you expect! Seriously... it'll leave you hanging off a cliff!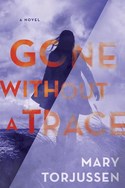 GONE WITHOUT A TRACE
by Mary Torjussen
Featured as Fresh Pick on May 21, 2017
A jaw-dropping novel of psychological suspense that asks, If the love of your life disappeared without a trace, how far would you go to Read More »

A provocative psychological thriller about a boyfriend who disappears without leaving a trace.

What would you do if your boyfriend suddenly vanished?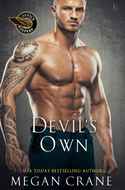 DEVIL'S OWN
by Megan Crane
Featured as Fresh Pick on May 20, 2017
From the bestselling author of Devilís Honor and Devilís Mark, this seductive novel of the Louisiana bayou kicks into high gear as a Read More »

The last thing she expects is to find love.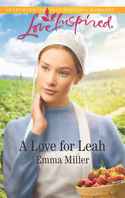 A LOVE FOR LEAH
by Emma Miller
Featured as Fresh Pick on May 19, 2017
#InspirationalFriday
The Widow's Second Chance Widow Leah Yoder married for love once. Now that she's come home to Seven Poplars, she wants a marriage Read More »

The returned missionary seeks an Amish husband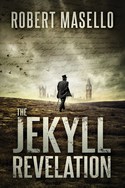 THE JEKYLL REVELATION
by Robert Masello
Featured as Fresh Pick on May 18, 2017
#HorrorThursday
A spellbinding thriller from the bestselling author of The Einstein Prophecy. A chilling curse is transported from 1880s London to present-day California, awakening a Read More »

What a stunning tale of horror
BETWEEN THE DEVIL AND THE DUKE
by Kelly Bowen
Featured as Fresh Pick on May 17, 2017
#RomanceHistorical
Their love was always in the cards. He should have thrown her out. But when club owner Alexander Lavoie catches a mysterious blonde counting cards Read More »

Romance entwined in mystery befall an impoverished gentlewoman

Enthralling romance, mesmerising character, riveting suspense: Kelly Bowen enchants and thrills!