#SuspenseMonday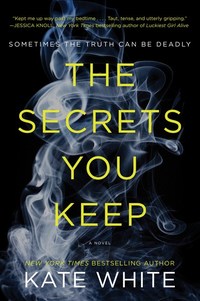 Harper
April 2017
On Sale: March 21, 2017
Featuring: Bryn Harper
384 pages
ISBN: 0062448854
EAN: 9780062448859
Kindle: B01HM24IQA
Trade Size / e-Book
Add to Wish List

From the New York Times bestselling author of The Wrong Man and Eyes on You comes a harrowing new psychological thriller about a successful self-help author who suddenly finds her life spiraling dangerously out of control.
What would you do if you realized that your new husband, a man you adore, is keeping secrets from you—secrets with terrifying consequences?
Bryn Harper, an accomplished self-help author, already has plenty to deal with. She's still recovering from a devastating car accident that has left her haunted by recurring, smoke-filled nightmares. Worse still, she can't shake the ominous feeling her dreams contain a warning.
In the beginning, Bryn's husband Guy couldn't have been more supportive. But after moving into a new house together, disturbing incidents occur and Guy grows evasive, secretive. What the hell is going on, she wonders? Then, a woman hired to cater their dinner party is brutally murdered.
As Bryn's world unravels—and yet another woman in town is slain —she must summon her old strength to find answers and protect her own life. Her nightmares may in fact hold the key to unlocking the truth and unmasking the murderer.
With unexpected, riveting twists, The Secrets You Keep is an utterly compelling psychological thriller that once again showcases Kate White's extraordinary storytelling talent.
Start Reading THE SECRETS YOU KEEP Now

Our Past Week of Fresh Picks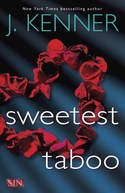 SWEETEST TABOO
by J. Kenner
Featured as Fresh Pick on June 27, 2017
#RomanceTuesday #HotRomance
In this irresistible Stark International Novel, J. Kenner ups the ante on Dirtiest Secret and Hottest Mess, proving once again with the S.I.N Read More »

All eyes are on Us, and there's nowhere to run.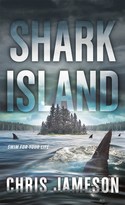 SHARK ISLAND
by Chris Jameson
Featured as Fresh Pick on June 26, 2017
#SuspenseMonday #SummerReady
A shark attack survivor believes she has already lived through her worst nightmare. She's dead wrong. . . Naomi Cardiff is not one to give up Read More »

Will anyone survive when the sharks attack?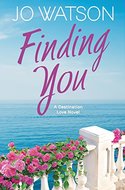 FINDING YOU
by Jo Watson
Featured as Fresh Pick on June 25, 2017
#SundayRead #WishWeWereInGreece #SorryNotSorry
When you go to Greece to meet your family but end up making out with your smokin' hot tour guide #sorrynotsorryBeing adopted never made Jane Read More »

Can Jane find forever on the beaches of Santorini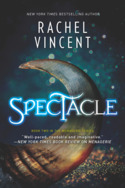 SPECTACLE
by Rachel Vincent
Featured as Fresh Pick on June 24, 2017
#SuperSaturdayRead
In this riveting sequel to New York Times bestselling author Rachel Vincent's acclaimed novel Menagerie, Delilah Marlow will discover that there is no crueler Read More »

Can Delilah survive a second captivity?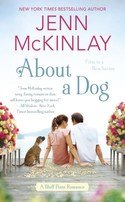 ABOUT A DOG
by Jenn McKinlay
Featured as Fresh Pick on June 23, 2017
Fall in love with a little help from man's best friend in New York Times bestselling author Jenn McKinlay's contemporary romance debut. Mackenzie Read More »

ABOUT A DOG has a lethal combination of doggie cuteness and genuine romance to tempt readers!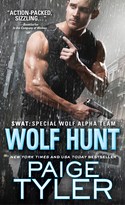 WOLF HUNT
by Paige Tyler
Featured as Fresh Pick on June 22, 2017
A STORM IS BREWING... Remy Boudreaux is back in his hometown, New Orleans. He's there with three of his fellow Dallas SWAT officers for Read More »

Who ever said falling in love with a werewolf was easy?

A Dallas SWAT member in NOLA faces love and danger.
THE GIRL WITH THE MAKE-BELIEVE HUSBAND
by Julia Quinn
Featured as Fresh Pick on June 21, 2017
#RomanceWednesday
While you were sleeping... With her brother Thomas injured on the battlefront in the Colonies, orphaned Cecilia Harcourt has two unbearable choices: move in with Read More »

A romance that turns from fake to fabulous!

War, Heartache, And Forever Love

A smashing finale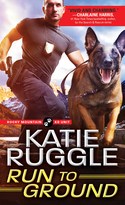 RUN TO GROUND
by Katie Ruggle
Featured as Fresh Pick on June 20, 2017
#RomanceTuesday
He lost his mentor. He lost his K9 partner. He almost lost his will to live. But when a ruthless killer targets a woman on Read More »

When grief blinds you to reality danger can strike

A great start to another fantastic, must read series