#MothersDay a gift from a daughter to her mother which enriches all of us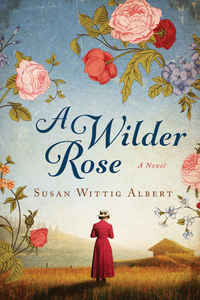 Persevero Press
October 2013
On Sale: October 1, 2013
Featuring: Laura Ingalls Wilder; Rose Wilder Lane
ISBN: 0989203506
EAN: 9780989203500
Kindle: B00NWS4AL2
Trade Size / e-Book
Add to Wish List

In 1928, Rose Wilder Lane—world traveler, journalist, much- published magazine writer—returned from an Albanian sojourn to her parents' Ozark farm. Almanzo Wilder was 71, Laura 61, and Rose felt obligated to stay and help. To make life easier, she built them a new home, while she and Helen Boylston transformed the farmhouse into a rural writing retreat and filled it with visiting New Yorkers. Rose sold magazine stories to pay the bills for both households, and despite the subterranean tension between mother and daughter, life seemed good.
Then came the Crash. Rose's money vanished, the magazine market dried up, and the Depression darkened the nation. That's when Laura wrote her autobiography, "Pioneer Girl," the story of growing up in the Big Woods of Wisconsin, on the Kansas prairie, and by the shores of Silver Lake. The rest—the eight remarkable books that followed—is literary history.
But it isn't the history we thought we knew. For the surprising truth is that Laura's stories were publishable only with Rose's expert rewriting. Based on Rose's unpublished diaries and Laura's letters, A Wilder Rose tells the true story of the decade-long, intensive, and often troubled collaboration that produced the Little House books— the collaboration that Rose and Laura deliberately hid from their agent, editors, reviewers, and readers.
Why did the two women conceal their writing partnership? What made them commit what amounts to one of the longest- running deceptions in American literature? And what happened in those years to change Rose from a left-leaning liberal to a passionate Libertarian?
In this impeccably researched novel and with a deep insight into the book-writing business gained from her own experience as an author and coauthor, Susan Wittig Albert follows the clues that take us straight to the heart of this fascinating literary mystery.
Start Reading A WILDER ROSE Now

Our Past Week of Fresh Picks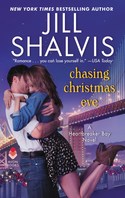 CHASING CHRISTMAS EVE
by Jill Shalvis
Featured as Fresh Pick on November 17, 2017
(A standalone Heartbreaker Bay novel) Meet cute... Run for the hills—temporarily. That's Colbie Albright's plan when she flees New York for San Read More »

An eclectic group of friends make a family, great holiday read

Words to live by - chocoate makes everything better.
PERFECT GRAVITY
by Vivien Jackson
Featured as Fresh Pick on November 16, 2017
#SupernaturalThursday
Second in a snarky, sexy sci-fi romance series with the perfect balance of humor, heart, and heat. When someone tries to kill powerful continental Read More »

A sexy sci-fi with lots of heat!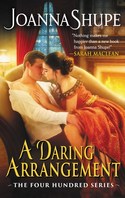 A DARING ARRANGEMENT
by Joanna Shupe
Featured as Fresh Pick on November 15, 2017
Set in New York City's Gilded Age, Joanna Shupe's Avon debut introduces an English beauty with a wicked scheme to win the man Read More »

A DARING ARRANGEMENT is a glorious and sensual Gilded Age romance to die for!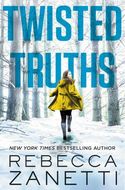 TWISTED TRUTHS
by Rebecca Zanetti
Featured as Fresh Pick on November 14, 2017
#RomanceTuesday 2nd Chance love
You can't escape the past . . . Noni is desperate. Her infant niece has been kidnapped, and the only person who can save her is a Read More »

Amazing, heart touching, intriguing finale!

An action packed romantic suspense that is swoon worthy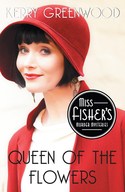 QUEEN OF THE FLOWERS
by Kerry Greenwood
Featured as Fresh Pick on November 13, 2017
#SuspenseMonday calling Miss Fisher!
In 1928, the tony Melbourne suburb of St. Kilda is inaugurating its Flower Festival. The streets are hung with fairy lights, and tea dances, yacht Read More »

Let no one dare rain on Phryne Fisher's parade!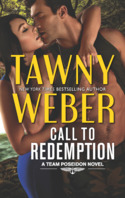 CALL TO REDEMPTION
by Tawny Weber
Featured as Fresh Pick on November 12, 2017
The Poseidon team are hard-bodied, fiercely competitive Navy SEALs. But when a sensitive mission goes disastrously wrong, three of the team's finest will Read More »

Ambition can lead to love or treason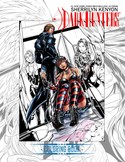 DARK-HUNTER ULTIMATE COLORING BOOK
by Sherrilyn Kenyon
Featured as Fresh Pick on November 11, 2017
#SaturdayFun
From the incomparable Sherilyn Kenyon and artists of the Dabel Brothers, comes the ultimate coloring book combining the best images of Dark-Hunter, The League Read More »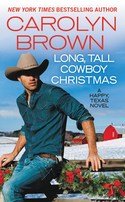 LONG, TALL COWBOY CHRISTMAS
by Carolyn Brown
Featured as Fresh Pick on November 10, 2017
It's beginning to look like Christmas
Nash Lamont is a man about as solitary as they come. That's exactly why ranch life in middle-of-nowhere Happy, Texas suits him Read More »

Great sexy cowboy for Christmas!

Christmas in Happy Texas brings joy to some very deserving folk.