#MothersDay a gift from a daughter to her mother which enriches all of us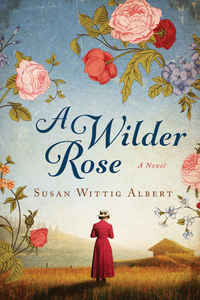 Persevero Press
October 2013
On Sale: October 1, 2013
Featuring: Laura Ingalls Wilder; Rose Wilder Lane
ISBN: 0989203506
EAN: 9780989203500
Kindle: B00NWS4AL2
Trade Size / e-Book
Add to Wish List

In 1928, Rose Wilder Lane—world traveler, journalist, much- published magazine writer—returned from an Albanian sojourn to her parents' Ozark farm. Almanzo Wilder was 71, Laura 61, and Rose felt obligated to stay and help. To make life easier, she built them a new home, while she and Helen Boylston transformed the farmhouse into a rural writing retreat and filled it with visiting New Yorkers. Rose sold magazine stories to pay the bills for both households, and despite the subterranean tension between mother and daughter, life seemed good.
Then came the Crash. Rose's money vanished, the magazine market dried up, and the Depression darkened the nation. That's when Laura wrote her autobiography, "Pioneer Girl," the story of growing up in the Big Woods of Wisconsin, on the Kansas prairie, and by the shores of Silver Lake. The rest—the eight remarkable books that followed—is literary history.
But it isn't the history we thought we knew. For the surprising truth is that Laura's stories were publishable only with Rose's expert rewriting. Based on Rose's unpublished diaries and Laura's letters, A Wilder Rose tells the true story of the decade-long, intensive, and often troubled collaboration that produced the Little House books— the collaboration that Rose and Laura deliberately hid from their agent, editors, reviewers, and readers.
Why did the two women conceal their writing partnership? What made them commit what amounts to one of the longest- running deceptions in American literature? And what happened in those years to change Rose from a left-leaning liberal to a passionate Libertarian?
In this impeccably researched novel and with a deep insight into the book-writing business gained from her own experience as an author and coauthor, Susan Wittig Albert follows the clues that take us straight to the heart of this fascinating literary mystery.
Start Reading A WILDER ROSE Now

Our Past Week of Fresh Picks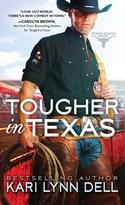 TOUGHER IN TEXAS
by Kari Lynn Dell
Featured as Fresh Pick on September 20, 2017
#RomanceWednesday Better in Texas
He's got five rules And she's aiming to break them all Rodeo producer Cole Jacobs has his hands full running Jacobs Livestock. He Read More »

Can a cowboy be tamed? Even a Texas cowboy?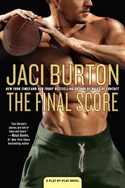 THE FINAL SCORE
by Jaci Burton
Featured as Fresh Pick on September 19, 2017
#RomanceTuesday
In the new Play-by-Play novel by the New York Times bestselling author of Rules of Contact, a star quarterback is torn between his Read More »

When friendship becomes more

THE FINAL SCORE is a frankly fabulous romance with sizzle and substance!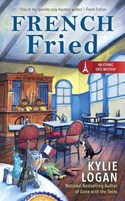 FRENCH FRIED
by Kylie Logan
Featured as Fresh Pick on September 18, 2017
Poison's on the menu in the second book in the national bestselling Ethnic Eats series featuring Laurel Inwood and the quirky residents of Hubbard Read More »

Is Rocky's death murder or suicide?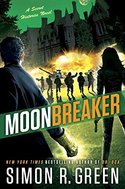 MOONBREAKER
by Simon R. Green
Featured as Fresh Pick on September 17, 2017
Ride shotgun with a "James Bond–of-the-supernatural"* as the Secret Histories Novels take you careening through an alternate London where around every corner Read More »

Is this the end for Eddie Drood?

Great continuation of this series.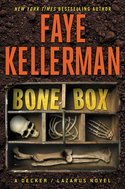 BONE BOX
by Faye Kellerman
Featured as Fresh Pick on September 16, 2017
On a crisp September morning, while walking a bucolic woodland trail, Rina stumbles upon human remains once buried deep beneath the forest floor. Immediately, she Read More »

A gripping murder mystery with exceptional characterisations and flawless storytelling!

Peter Decker and Rina Lazarus are back and this time must they stop a serial killer...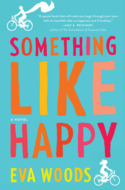 SOMETHING LIKE HAPPY
by Eva Woods
Featured as Fresh Pick on September 15, 2017
#FaithFamilyLove
With wry wit and boundless heart, Eva Woods delivers an unforgettable tale of celebrating triumphs great and small, seizing the day, and always remembering to Read More »

Sometimes, it's the little things that matter the most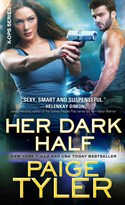 HER DARK HALF
by Paige Tyler
Featured as Fresh Pick on September 14, 2017
#SupernaturalThursday
Trevor Maxwell Coyote shifter with an attitude Covert operator Trusts no one, especially his devastatingly beautiful new partner Alina Bosch Former CIA, newest operative on Read More »

Start reading HER DARK HALF at bedtime and expect a sleepless night!

A fight against becomes a fight for with this couple.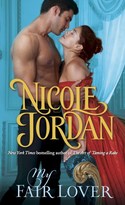 MY FAIR LOVER
by Nicole Jordan
Featured as Fresh Pick on September 13, 2017
#RomanceWednesday
Lady Katherine Wilde believes she has crushed any lingering romantic feelings toward Brandon Deverill, who spurned her six years ago. And now that the rough Read More »

Pirates and Barons and Brides -- Oh, My!