#SaturdayReading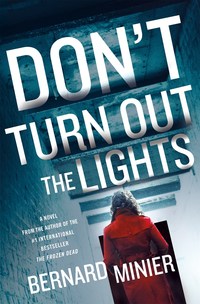 Commandant Martin Servaz
Minotaur Books
December 2016
On Sale: December 6, 2016
400 pages
ISBN: 1250106052
EAN: 9781250106056
Kindle: B01FQQMJME
Hardcover / e-Book
Add to Wish List

"You did nothing."
Christine Steinmeyer thought the anonymous suicide note she found in her mailbox on Christmas Eve wasn't meant for her. But the man calling in to her radio show seems convinced otherwise.

"You let her die. . . ."
That's only the beginning. Bit by bit, her life is turned upside down. But who among her friends and family hates her enough to want to destroy her? And why?It's as if someone has taken over her life, and everything holding it together starts to crumble. Soon all that is left is an unimaginable nightmare.
Martin Servaz is on leave in a clinic for depressed cops, haunted by his childhood sweetheart Marianne's kidnapping by his nemesis, the psychopath Julian Hirtmann. One day, he receives a key card to a hotel room in the mail—the room where an artist committed suicide a year earlier. Someone wants him to get back to work, which he's more than ready to do, despite his mandatory sick leave. Servaz soon uncovers evidence of a truly terrifying crime. Could someone really be cruelly, consciously hounding women to death?
What if the people closest to us are not what they seem? What happens when someone takes control of your life and your relationships? And what is hiding in the darkness? In Bernard Minier's Don't Turn Out the Lights, you won't see who's coming after you.
Start Reading DON'T TURN OUT THE LIGHTS Now

Martin Servaz
Comments
No comments posted.

Registered users may leave comments.
Log in or register now!

Our Past Week of Fresh Picks
THE CROW TRAP
by Ann Cleeves
Featured as Fresh Pick on March 25, 2017
#SaturdayRead
Three very different women come together to complete an environmental survey. Three women who, in some way or another, know the meaning of betrayal....For Read More »

Ann Cleeves really knows how to write a good story!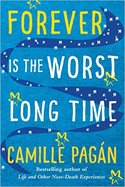 FOREVER IS THE WORST LONG TIME
by Camille Pagan
Featured as Fresh Pick on March 24, 2017
From acclaimed author Camille Pagán comes a wry, heartfelt exploration of love and loss. When struggling novelist James Hernandez meets poet Louisa "Lou" Bell Read More »

This book should come with tissues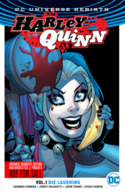 HARLEY QUINN VOL. 1: DIE LAUGHING (REBIRTH)
by Amanda Conner, Jimmy Palmiotti
Featured as Fresh Pick on March 23, 2017
#SupernaturalThursday
Harley Quinn's crazy world on has gotten even more crazier when an unexpected, contagious enemy comes to town! Protecting her neighborhood just got a Read More »

Zombies, aliens, and punk rock mixed with a little murder and mayhem - hooray!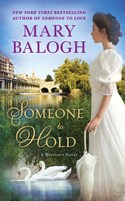 SOMEONE TO HOLD
by Mary Balogh
Featured as Fresh Pick on March 22, 2017
#RomanceWednesday
A reversal of fortune befalls a young woman in the latest Westcott novel from the New York Times bestselling author of Only a Kiss and Read More »

A dazzling romance between a resilient heroine and a charming hero!

A Reversal of Fortune Leads to a Greater Treasure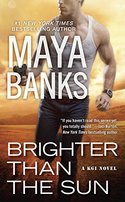 BRIGHTER THAN THE SUN
by Maya Banks
Featured as Fresh Pick on March 21, 2017
#RomanceTuesday
As the last unattached member of the Kelly clan, Joe is more than ready to risk life and limb on any mission he's assigned Read More »

The KGI Team do what they're best at!!!!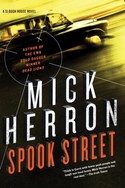 SPOOK STREET
by Mick Herron
Featured as Fresh Pick on March 20, 2017
#SuspenseMonday
A shakeup at MI5 and a terrorist attack on British soil set in motion clandestine machinery known to few modern spies. David Cartwright isn't Read More »

As all the British agents of Slough House know, secrets never stay secret on Spook Street.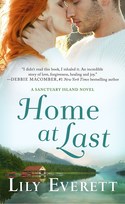 HOME AT LAST
by Lily Everett
Featured as Fresh Pick on March 19, 2017
Home is where the heart is… In Lily Everett's Home at Last, Marcus Beckett left Sanctuary Island after his mother's funeral, and he Read More »

Be prepared to be swept off your feet.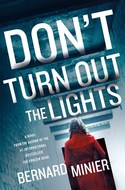 DON'T TURN OUT THE LIGHTS
by Bernard Minier
Featured as Fresh Pick on March 18, 2017
#SaturdayReading
"You did nothing."Christine Steinmeyer thought the anonymous suicide note she found in her mailbox on Christmas Eve wasn't meant for her. But the Read More »

You will most certainly want to keep the lights on for this thriller!