#InspirationFriday
A Year of Observation
Scribner
February 2017
On Sale: January 3, 2017
157 pages
ISBN: 1501154206
EAN: 9781501154201
Kindle: B01ERU8I02
Hardcover / e-Book
Add to Wish List

A writer's search for inspiration, beauty, and solace leads her to birds in this intimate and exuberant meditation on creativity and life—a field guide to things small and significant.
When it comes to birds, Kyo Maclear isn't seeking the exotic. Rather she discovers joy in the seasonal birds that find their way into view in city parks and harbors, along eaves and on wires. In a world that values big and fast, Maclear looks to the small, the steady, the slow accumulations of knowledge, and the lulls that leave room for contemplation.
A distilled, crystal-like companion to H is for Hawk, Birds Art Life celebrates the particular madness of chasing after birds in the urban environment and explores what happens when the core lessons of birding are applied to other aspects of art and life. Moving with ease between the granular and the grand, peering into the inner landscape as much as the outer one, this is a deeply personal year-long inquiry into big themes: love, waiting, regrets, endings. If Birds Art Life was sprung from Maclear's sense of disconnection, her passions faltering under the strain of daily existence, this book is ultimately about the value of reconnection—and how the act of seeking engagement and beauty in small ways can lead us to discover our most satisfying and meaningful lives.
Start Reading BIRDS ART LIFE Now

Our Past Week of Fresh Picks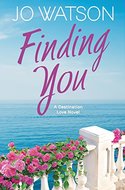 FINDING YOU
by Jo Watson
Featured as Fresh Pick on June 25, 2017
#SundayRead #WishWeWereInGreece #SorryNotSorry
When you go to Greece to meet your family but end up making out with your smokin' hot tour guide #sorrynotsorryBeing adopted never made Jane Read More »

Can Jane find forever on the beaches of Santorini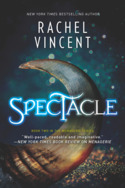 SPECTACLE
by Rachel Vincent
Featured as Fresh Pick on June 24, 2017
#SuperSaturdayRead
In this riveting sequel to New York Times bestselling author Rachel Vincent's acclaimed novel Menagerie, Delilah Marlow will discover that there is no crueler Read More »

Can Delilah survive a second captivity?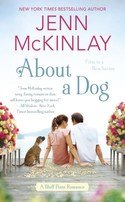 ABOUT A DOG
by Jenn McKinlay
Featured as Fresh Pick on June 23, 2017
Fall in love with a little help from man's best friend in New York Times bestselling author Jenn McKinlay's contemporary romance debut. Mackenzie Read More »

ABOUT A DOG has a lethal combination of doggie cuteness and genuine romance to tempt readers!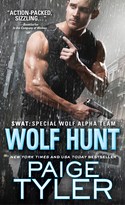 WOLF HUNT
by Paige Tyler
Featured as Fresh Pick on June 22, 2017
A STORM IS BREWING... Remy Boudreaux is back in his hometown, New Orleans. He's there with three of his fellow Dallas SWAT officers for Read More »

Who ever said falling in love with a werewolf was easy?

A Dallas SWAT member in NOLA faces love and danger.
THE GIRL WITH THE MAKE-BELIEVE HUSBAND
by Julia Quinn
Featured as Fresh Pick on June 21, 2017
#RomanceWednesday
While you were sleeping... With her brother Thomas injured on the battlefront in the Colonies, orphaned Cecilia Harcourt has two unbearable choices: move in with Read More »

A romance that turns from fake to fabulous!

War, Heartache, And Forever Love

A smashing finale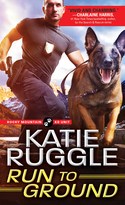 RUN TO GROUND
by Katie Ruggle
Featured as Fresh Pick on June 20, 2017
#RomanceTuesday
He lost his mentor. He lost his K9 partner. He almost lost his will to live. But when a ruthless killer targets a woman on Read More »

When grief blinds you to reality danger can strike

A great start to another fantastic, must read series
ONCE UPON A SPINE
by Kate Carlisle
Featured as Fresh Pick on June 19, 2017
#SuspenseMonday
In this Bibliophile Mystery from the New York Times bestselling author of Books of a Feather, San Francisco bookbinder Brooklyn Wainwright stumbles through the looking Read More »

ONCE UPON A SPINE is a definite favorite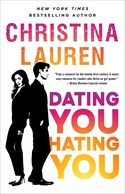 DATING YOU / HATING YOU
by Christina Lauren
Featured as Fresh Pick on June 18, 2017
#FunSundayReads
Everyone knows that all's fair in love and war. But these two will learn that sabotage is a dish best served naked. The first Read More »

Sexy romantic romp in La La Land