#InspirationFriday
A Year of Observation
Scribner
February 2017
On Sale: January 3, 2017
157 pages
ISBN: 1501154206
EAN: 9781501154201
Kindle: B01ERU8I02
Hardcover / e-Book
Add to Wish List

A writer's search for inspiration, beauty, and solace leads her to birds in this intimate and exuberant meditation on creativity and life—a field guide to things small and significant.
When it comes to birds, Kyo Maclear isn't seeking the exotic. Rather she discovers joy in the seasonal birds that find their way into view in city parks and harbors, along eaves and on wires. In a world that values big and fast, Maclear looks to the small, the steady, the slow accumulations of knowledge, and the lulls that leave room for contemplation.
A distilled, crystal-like companion to H is for Hawk, Birds Art Life celebrates the particular madness of chasing after birds in the urban environment and explores what happens when the core lessons of birding are applied to other aspects of art and life. Moving with ease between the granular and the grand, peering into the inner landscape as much as the outer one, this is a deeply personal year-long inquiry into big themes: love, waiting, regrets, endings. If Birds Art Life was sprung from Maclear's sense of disconnection, her passions faltering under the strain of daily existence, this book is ultimately about the value of reconnection—and how the act of seeking engagement and beauty in small ways can lead us to discover our most satisfying and meaningful lives.
Start Reading BIRDS ART LIFE Now
Comments
No comments posted.

Registered users may leave comments.
Log in or register now!

Our Past Week of Fresh Picks
THE CROW TRAP
by Ann Cleeves
Featured as Fresh Pick on March 25, 2017
#SaturdayRead
Three very different women come together to complete an environmental survey. Three women who, in some way or another, know the meaning of betrayal....For Read More »

Ann Cleeves really knows how to write a good story!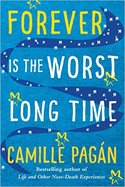 FOREVER IS THE WORST LONG TIME
by Camille Pagan
Featured as Fresh Pick on March 24, 2017
From acclaimed author Camille Pagán comes a wry, heartfelt exploration of love and loss. When struggling novelist James Hernandez meets poet Louisa "Lou" Bell Read More »

This book should come with tissues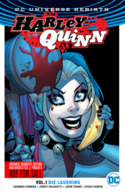 HARLEY QUINN VOL. 1: DIE LAUGHING (REBIRTH)
by Amanda Conner, Jimmy Palmiotti
Featured as Fresh Pick on March 23, 2017
#SupernaturalThursday
Harley Quinn's crazy world on has gotten even more crazier when an unexpected, contagious enemy comes to town! Protecting her neighborhood just got a Read More »

Zombies, aliens, and punk rock mixed with a little murder and mayhem - hooray!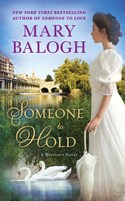 SOMEONE TO HOLD
by Mary Balogh
Featured as Fresh Pick on March 22, 2017
#RomanceWednesday
A reversal of fortune befalls a young woman in the latest Westcott novel from the New York Times bestselling author of Only a Kiss and Read More »

A dazzling romance between a resilient heroine and a charming hero!

A Reversal of Fortune Leads to a Greater Treasure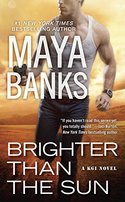 BRIGHTER THAN THE SUN
by Maya Banks
Featured as Fresh Pick on March 21, 2017
#RomanceTuesday
As the last unattached member of the Kelly clan, Joe is more than ready to risk life and limb on any mission he's assigned Read More »

The KGI Team do what they're best at!!!!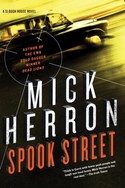 SPOOK STREET
by Mick Herron
Featured as Fresh Pick on March 20, 2017
#SuspenseMonday
A shakeup at MI5 and a terrorist attack on British soil set in motion clandestine machinery known to few modern spies. David Cartwright isn't Read More »

As all the British agents of Slough House know, secrets never stay secret on Spook Street.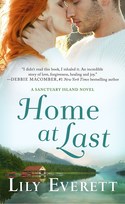 HOME AT LAST
by Lily Everett
Featured as Fresh Pick on March 19, 2017
Home is where the heart is… In Lily Everett's Home at Last, Marcus Beckett left Sanctuary Island after his mother's funeral, and he Read More »

Be prepared to be swept off your feet.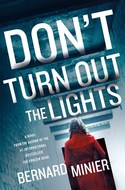 DON'T TURN OUT THE LIGHTS
by Bernard Minier
Featured as Fresh Pick on March 18, 2017
#SaturdayReading
"You did nothing."Christine Steinmeyer thought the anonymous suicide note she found in her mailbox on Christmas Eve wasn't meant for her. But the Read More »

You will most certainly want to keep the lights on for this thriller!