#InspirationFriday
A Year of Observation
Scribner
February 2017
On Sale: January 3, 2017
157 pages
ISBN: 1501154206
EAN: 9781501154201
Kindle: B01ERU8I02
Hardcover / e-Book
Add to Wish List

A writerís search for inspiration, beauty, and solace leads her to birds in this intimate and exuberant meditation on creativity and lifeóa field guide to things small and significant.
When it comes to birds, Kyo Maclear isnít seeking the exotic. Rather she discovers joy in the seasonal birds that find their way into view in city parks and harbors, along eaves and on wires. In a world that values big and fast, Maclear looks to the small, the steady, the slow accumulations of knowledge, and the lulls that leave room for contemplation.
A distilled, crystal-like companion to H is for Hawk, Birds Art Life celebrates the particular madness of chasing after birds in the urban environment and explores what happens when the core lessons of birding are applied to other aspects of art and life. Moving with ease between the granular and the grand, peering into the inner landscape as much as the outer one, this is a deeply personal year-long inquiry into big themes: love, waiting, regrets, endings. If Birds Art Life was sprung from Maclearís sense of disconnection, her passions faltering under the strain of daily existence, this book is ultimately about the value of reconnectionóand how the act of seeking engagement and beauty in small ways can lead us to discover our most satisfying and meaningful lives.
Start Reading BIRDS ART LIFE Now

Our Past Week of Fresh Picks
IT'S ALWAYS THE HUSBAND
by Michele Campbell
Featured as Fresh Pick on May 22, 2017
#SuspenseMonday
Kate, Aubrey, and Jenny first met as college roommates and soon became inseparable, despite being as different as three women can be. Kate was beautiful Read More »

A suspense that will not end as you expect! Seriously... it'll leave you hanging off a cliff!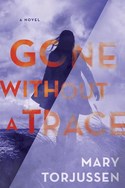 GONE WITHOUT A TRACE
by Mary Torjussen
Featured as Fresh Pick on May 21, 2017
A jaw-dropping novel of psychological suspense that asks, If the love of your life disappeared without a trace, how far would you go to Read More »

A provocative psychological thriller about a boyfriend who disappears without leaving a trace.

What would you do if your boyfriend suddenly vanished?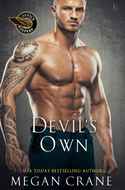 DEVIL'S OWN
by Megan Crane
Featured as Fresh Pick on May 20, 2017
From the bestselling author of Devilís Honor and Devilís Mark, this seductive novel of the Louisiana bayou kicks into high gear as a Read More »

The last thing she expects is to find love.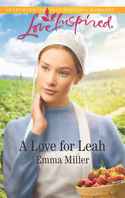 A LOVE FOR LEAH
by Emma Miller
Featured as Fresh Pick on May 19, 2017
#InspirationalFriday
The Widow's Second Chance Widow Leah Yoder married for love once. Now that she's come home to Seven Poplars, she wants a marriage Read More »

The returned missionary seeks an Amish husband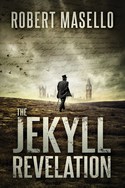 THE JEKYLL REVELATION
by Robert Masello
Featured as Fresh Pick on May 18, 2017
#HorrorThursday
A spellbinding thriller from the bestselling author of The Einstein Prophecy. A chilling curse is transported from 1880s London to present-day California, awakening a Read More »

What a stunning tale of horror
BETWEEN THE DEVIL AND THE DUKE
by Kelly Bowen
Featured as Fresh Pick on May 17, 2017
#RomanceHistorical
Their love was always in the cards. He should have thrown her out. But when club owner Alexander Lavoie catches a mysterious blonde counting cards Read More »

Romance entwined in mystery befall an impoverished gentlewoman

Enthralling romance, mesmerising character, riveting suspense: Kelly Bowen enchants and thrills!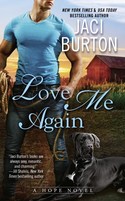 LOVE ME AGAIN
by Jaci Burton
Featured as Fresh Pick on May 16, 2017
#RomanceTuesday
In the latest novel from the New York Times bestselling author of Donít Let Go, itís never too late for a second chance Read More »

LOVE ME AGAIN is a dazzling romance to remember!

An adorable nine year old and her oversized wayward dog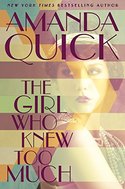 THE GIRL WHO KNEW TOO MUCH
by Amanda Quick
Featured as Fresh Pick on May 15, 2017
#SuspenseMonday - fans of You Must Remember podcast will delight in this historical romantic suspense
Amanda Quick, the bestselling author of íTil Death Do Us Part, transports readers to 1930s California, where glamour and seduction spawn a multitude of sins Read More »

A delightful romantic mystery set in Southern California in the dazzling 1930s.

The glamorous era of Hollywood comes to life