#DIY tips for authors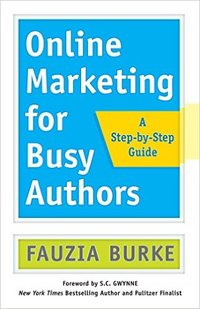 A Step-by-step guide
Berrett-Koehler
April 2016
On Sale: April 19, 2016
144 pages
ISBN: 1626567859
EAN: 9781626567856
Kindle: B01AX650QO
Paperback / e-Book
Add to Wish List

If You Want People to Read Your Book,
Writing It Is Only the Beginning

There has truly never been a better time to be an author. For the first time, authors have direct access to the public via the Internet—and can create a community eagerly awaiting their book. But where do new authors start? How do they sort through the dizzying range of online options? Where should they spend their time online and what should they be doing?

Enter Fauzia Burke, a digital book marketing pioneer and friend of overwhelmed writers everywhere. She takes authors step-by-step through the process of identifying their unique personal brand, defining their audience, clarifying their aspirations and goals, and setting priorities. She offers advice on designing a successful website, building a mailing list of superfans, blogging, creating an engagement strategy for social media, and more. By following Burke's expert advice, authors can conquer the Internet and still get their next manuscript in on time.
Start Reading ONLINE MARKETING FOR BUSY AUTHORS Now

Our Past Week of Fresh Picks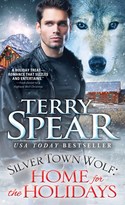 SILVER TOWN WOLF: HOME FOR THE HOLIDAYS
by Terry Spear
Featured as Fresh Pick on October 17, 2019
Come home to Silver Town for the holidays with an exciting new shapeshifter romance from USA Today bestseller Terry Spear! It's Christmastime in wolf Read More »

Full of cozy holiday charm and werewolf romance rawr

A sweet paranormal holiday read, with just a hint of danger!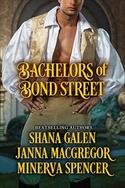 BACHELORS OF BOND STREET
by Shana Galen, Janna MacGregor, Minerva Spencer
Featured as Fresh Pick on October 16, 2019
Love by the Letters by Janna MacGregor Miss Portia Bellingham, a wealthy merchant's daughter, wants her sister's eighteenth birthday Read More »

Who needs dukes when you have fabulous businessmen!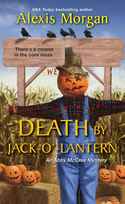 DEATH BY JACK-O'-LANTERN
by Alexis Morgan
Featured as Fresh Pick on October 15, 2019
Overcommitted committee member Abby McCree gets in a patch of trouble trying to solve the murder of a pumpkin farmer …The small town Read More »

Nobody liked the pumpkin farmer... but who hated him enough to kill him?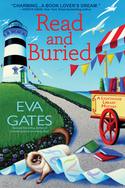 READ AND BURIED
by Eva Gates
Featured as Fresh Pick on October 14, 2019
Librarian Lucy Richardson unearths a mysterious map dating back to the Civil War. But if she can't crack its code, she may end up Read More »

The past haunts the present with deadly results but makes for an entertaining murder mystery!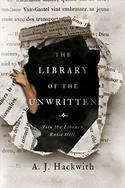 THE LIBRARY OF THE UNWRITTEN
by A.J. Hackwith
Featured as Fresh Pick on October 13, 2019
In the first book in a brilliant new fantasy series, books that aren't finished by their authors reside in the Library of the Unwritten Read More »

What happens when the forces of Heaven and Hell collide?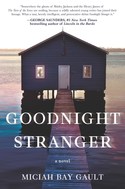 GOODNIGHT STRANGER
by Miciah Bay Gault
Featured as Fresh Pick on October 12, 2019
A compulsive debut of literary suspense, Goodnight Stranger follows one young woman caught between her desire for the future and the tragedy of her past Read More »

Sometimes the past never really leaves you.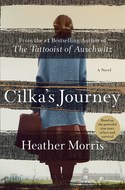 CILKA'S JOURNEY
by Heather Morris
Featured as Fresh Pick on October 11, 2019
Her beauty saved her — and condemned her. Cilka is just sixteen years old when she is taken to Auschwitz-Birkenau Concentration Camp in 1942 Read More »

What steps would you take to survive the unthinkable?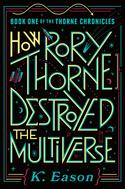 HOW RORY THORNE DESTROYED THE MULTIVERSE
by K. Eason
Featured as Fresh Pick on October 10, 2019
First in a duology that reimagines fairy tale tropes within a space opera--The Princess Bride meets Princess Leia. Rory Thorne is a princess with Read More »

A fantastic space opera--witty, bombastic, and loads of fun!