#WhatsNewTuesday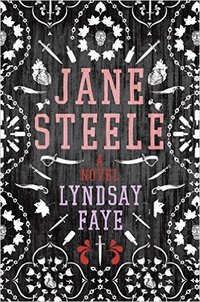 G.P. Putnam's Sons
April 2016
On Sale: March 22, 2016
432 pages
ISBN: 0399169490
EAN: 9780399169496
Kindle: B013UW2QHE
Hardcover / e-Book
Add to Wish List

"Reader, I murdered him."
A sensitive orphan, Jane Steele suffers first at the hands of her spiteful aunt and predatory cousin, then at a grim school where she fights for her very life until escaping to London, leaving the corpses of her tormentors behind her. After years of hiding from the law while penning macabre "last confessions" of the recently hanged, Jane thrills at discovering an advertisement. Her aunt has died and her childhood home has a new master: Mr. Charles Thornfield, who seeks a governess.
Burning to know whether she is in fact the rightful heir, Jane takes the position incognito, and learns that Highgate House is full of marvelously strange new residents—the fascinating but caustic Mr. Thornfield, an army doctor returned from the Sikh Wars, and the gracious Sikh butler Mr. Sardar Singh, whose history with Mr. Thornfield appears far deeper and darker than they pretend. As Jane catches ominous glimpses of the pair's violent history and falls in love with the gruffly tragic Mr. Thornfield, she faces a terrible dilemma: can she possess him—body, soul, and secrets—without revealing her own murderous past?
A satirical romance about identity, guilt, goodness, and the nature of lies, by a writer who Matthew Pearl calls "superstar-caliber" and whose previous works Gillian Flynn declared "spectacular," Jane Steele is a brilliant and deeply absorbing book inspired by Charlotte Brontë's classic Jane Eyre.
Start Reading JANE STEELE Now

Our Past Week of Fresh Picks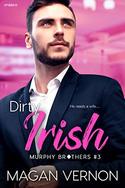 DIRTY IRISH
by Magan Vernon
Featured as Fresh Pick on August 18, 2019
My life has revolved around the two things I've always loved: whiskey and rugby. Now the marriage clause in my Da's will has Read More »

Rugby or the love of his life - which will he choose?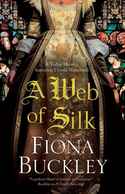 A WEB OF SILK
by Fiona Buckley
Featured as Fresh Pick on August 17, 2019
August, 1582. The queen's spymaster, Sir Francis Walsingham, has ordered Ursula to keep an eye on her new neighbour, Giles Frost, who is Read More »

Silk merchants, silver and spies; what has Mistress Blanchard got into this time?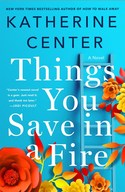 THINGS YOU SAVE IN A FIRE
by Katherine Center
Featured as Fresh Pick on August 16, 2019
From the New York Times bestselling author of How to Walk Away comes a stunning new novel about courage, hope, and learning to love against Read More »

An emotional story of self-discovery and forgiveness.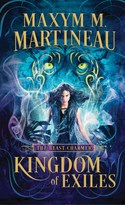 KINGDOM OF EXILES
by Maxym M. Martineau
Featured as Fresh Pick on August 15, 2019
Fantastic Beasts meets Assassin's Creed in this epic, gripping fantasy romance from debut author Maxym M. Martineau Exiled beast charmer Leena Edenfrell is in Read More »

Multidimensional characters, creative world-building, and a plot that is literally to die for...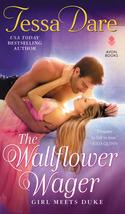 THE WALLFLOWER WAGER
by Tessa Dare
Featured as Fresh Pick on August 14, 2019
They call him the Duke of Ruin. To an undaunted wallflower, he's just the beast next door. Wealthy and ruthless, Gabriel Duke clawed his Read More »

If you love a grumpy hero (as I do!) and the heroine that can't resist him, you'll love this title!!
IN MOONLIGHT AND MEMORIES
by Julie Ann Walker
Featured as Fresh Pick on August 13, 2019
From New York Times and USA Today bestselling author Julie Ann Walker comes an epic story about sacrifice, friendship, and the awe-inspiring power of Read More »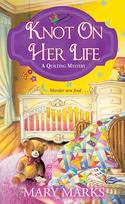 KNOT ON HER LIFE
by Mary Marks
Featured as Fresh Pick on August 12, 2019
While quilter Martha Rose awaits the birth of her granddaughter, a neighborhood girl appears at her door with a mystery that can't be pinned Read More »

Can Martha Rose solve a murder and help a foster child find a home?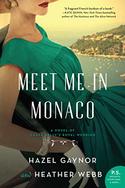 MEET ME IN MONACO
by Hazel Gaynor
Featured as Fresh Pick on August 11, 2019
Set in the 1950s against the backdrop of Grace Kelly's whirlwind romance and unforgettable wedding to Prince Rainier of Monaco, New York Times bestselling Read More »

Glamorous historical fiction set in Monaco...