#HolidayRomance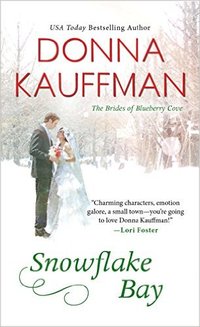 Brides of Blueberry Cove #2
Zebra
October 2015
On Sale: September 29, 2015
368 pages
ISBN: 1420137476
EAN: 9781420137477
Kindle: B00RRT31DK
Paperback / e-Book
Add to Wish List

There's no place like seaside Blueberry Cove, Maine, at Christmas—and there's nothing like a wedding, the warmth of the holidays, and an old crush, to create the perfect new start…

Interior designer Fiona McCrae has left fast-paced Manhattan to move back home to peaceful Blueberry Cove. But she's barely arrived before she's hooked into planning her big sister Hannah's Christmas wedding—in less than seven weeks. The last thing she needs is for her first love, Ben Campbell, to return to neighboring Snowflake Bay…

As kids, Fiona was the bratty little sister Ben mercilessly teased—while pining after Hannah. But Fi never once thought of Ben like a brother. And that hasn't changed. Except Fi is all grown up. Will Ben notice her now? More importantly, with her life in a jumble, should he? Or might the romance of the occasion, the spirit of the season, and the gifts of time ignite a long-held flame for many Christmases to come…

Something old might just become something new…

Includes a DIY wedding project!
Excerpt
"Did you sign the papers? Dot every i, cross every t?" Kerry asked the moment Fiona entered the Rusty Puffin, not pausing as she continued to wipe down the bar.
"I did," Fiona told her. "As of this morning at about ten, Beanie's Fat Quarters is all mine." She hiked herself up on a stool and leaned her elbows on the freshly gleaming cypress bar. "I even had the chance to go by and talk to Eula."
And, actually, her visit to Eula's was every bit as much the reason for her giddy mood, thanks to the moment she'd had in Eula's shop with Ben Campbell. Specifically the moment she'd taken off her coat and glanced at him in time to catch that rather pole-axed look on his face. It was quite possible it hadn't meant that he'd just looked at her as a woman for the very first time, rather than a short, plump annoying kid sister, but she was going to choose to believe that's exactly what had happened. And she was going to wrap up that moment in a shiny gold bow, and pull it out and open it up every time she needed a little boost. Because that look on his handsome face had made it almost worth—almost—every single moment of adolescent torment he'd put her through.
"You're looking rather cat and canary," Kerry said. "More cat, less canary." She pulled two wine glasses out from under the bar and filled them with champagne. "So, what's going on with you and Ben Campbell?"
Fiona wanted to rush in and deny, deny, deny, but she'd watched their older sister Hannah handle Kerry over the years and was proud of herself for taking a page from the lawyer's handbook. "What makes you think there's anything going on between me and Ben?"
Kerry waggled a finger. "Don't play cross examiner with me. You're no good at it."
Fiona did the only mature thing possible, she stuck her tongue out.
"Careful where you stick that," Kerry said, pretending to swipe and snag it. "All I know is Hannah was in here earlier and she might have said something about you being all pissy with Ben over him calling you Fireplug. You know he doesn't mean the nickname in a bad way."
"Yes, yes, he's St. Ben the Benevolent. Christmas tree farmer, rescuer of parents, all around fabulous human being, Ben Campbell."
"Here," Kerry said, handing her a glass. "Drink" She raised her own glass in salute, then tossed back the entire glass of champagne in one easy slide.
"I don't even want to know how you can deep throat an entire glass of champagne. It's supposed to be sipped."
"It's supposed to be enjoyed," Kerry said. "Bottoms up, shopkeeper."
Fiona made her way to the bottom of her glass, too, albeit in several gulps.
"Okay, so what happened at Eula's? Did you tell Ben what you thought of his pet name for you and chop his Campbell Christmas tree down to size?" She poured more champagne. "And have you ever spent any time wondering just how, um, stout and tall his pine might be?"
Fiona all but sprayed the sip of bubbly she'd just taken. "What?" She folded her arms on the bar, mostly so she stayed steady on the stool. "No, I did not chop down his tree. Also? Ew. Shame on you. He's like your brother."
"He's not our brother. Not even our cousin. And if you never looked at Ben Campbell and wondered…" Her eyes widened with glee. "You've wondered about his pine. I think you want his pine. In fact, I think you want to—"
"Stop it," Fiona hissed. She'd just wanted to hold on to her Ben moment and savor it in the privacy of her rejected schoolgirl mind. Was that too much to ask? Her pleasant fizziness abruptly dissolved. "I don't want anything from Ben, least of all his—" She broke off, refusing to take that nickname a syllable further. "It's true. I didn't like hearing that nickname again. I hated it then, and no matter what the intent behind it, I'm not a big fan of it now. But then anything designed to belittle someone and make them feel badly about themselves is never going to get a rousing cheer from me."
Kerry reached her hand out toward her sister. "Fi, don't, he's—"
Fiona pulled her arm out of reach. "He's family, I know. And we're all grown ups now, so you're right, it shouldn't matter. It was all a long, long time ago. We were all kids. Blah, blah, blah. But some things don't have an expiration date. And how that nickname made me feel is apparently one of them. Especially coming from the one guy who, at the time, I wanted to see me as anything but." There, she'd said it. All but shouted it, actually. "So you'll have to forgive me if I still don't find being called short, fat, and red all that sweet or amusing."
"No, Fi—wait!" Kerry made a grab for her arm. "He's—"
Standing right behind her. Of course he was.
"Fiona," was all he said, but the look on his face said a million things more. All of them awful, because each one of them started with pity and ended with embarrassment.
She'd gotten her moment. That victorious, full circle moment every kid who's ever been made to feel bad wanted. And she'd been good with that.
Unfortunately, the look she'd remember forever, was the one on his face right now. This was to be her moment. Why had she ever assumed it would be any different? The joke, it seemed, was always going to be on her.
Start Reading SNOWFLAKE BAY Now

Brides of Blueberry Cove
Comments
No comments posted.

Registered users may leave comments.
Log in or register now!

Our Past Week of Fresh Picks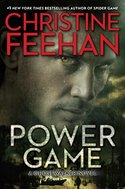 POWER GAME
by Christine Feehan
Featured as Fresh Pick on February 23, 2017
#ParanormalThursday
When members of a United Nations joint security force are taken hostage by radical terrorists in Indonesia, Captain Ezekiel Fortunes is called to lead the Read More »

She came to save him and finds unbelievable love!
FROM LONDON WITH LOVE
by Diana Quincy
Featured as Fresh Pick on February 22, 2017
#RomanceWednesday
With wedding bells ringing and a killer stalking from the shadows, a former British spy makes up for lost time with the one that got Read More »

Ruining her wedding is only the start of this man's misdeeds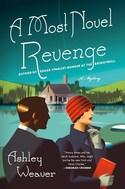 A MOST NOVEL REVENGE
by Ashley Weaver
Featured as Fresh Pick on February 21, 2017
"Well, darling, who do you suppose will turn up dead this time?" With two murder investigations behind them and their marriage at last on steady Read More »

A gripping mystery full of haunted characters and sizzling scandals!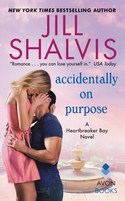 ACCIDENTALLY ON PURPOSE
by Jill Shalvis
Featured as Fresh Pick on February 20, 2017
There's no such thing as a little in love . . . Elle Wheaten's priorities: friends, career, and kick-ass shoes. Then there's the muscular Read More »

Elle and Archer are perfect for each other, if only they weren't so stubborn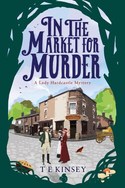 IN THE MARKET FOR MURDER
by T.E. Kinsey
Featured as Fresh Pick on February 19, 2017
Spring, 1909, and Lady Hardcastle, amateur sleuth and all-round eccentric, is enjoying a well-deserved rest. But a week after a trip to the Read More »

The most entertaining new village mystery series I've read in years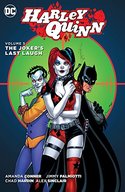 HARLEY QUINN VOL. 5: THE JOKER'S LAST LAUGH
by Amanda Conner, Jimmy Palmiotti
Featured as Fresh Pick on February 18, 2017
MAD LOVE! Mason Macabre is more than just Harley Quinn's neighbor in her new Coney Island digs—he just might be the man of Read More »

Harley Quinn as an avenging goddess is quite a sight to behold!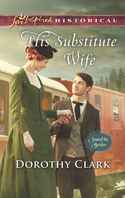 HIS SUBSTITUTE WIFE
by Dorothy Clark
Featured as Fresh Pick on February 17, 2017
A Convenient Marriage Blake Latherop needs a wife in order to keep his business, and his betrothed has apparently eloped with another man. So when Read More »

When the wrong woman steps off the train, can she make a marriage work?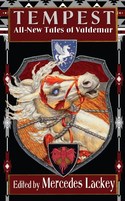 TEMPEST
by Mercedes Lackey
Featured as Fresh Pick on February 16, 2017
#FantasyThursday
The Heralds of Valdemar are the kingdom's ancient order of protectors. They are drawn from all across the land, from all walks of life Read More »

Short stories to delight fans of fantasy land Valdemar