#SupernaturalThursday - a collection of the best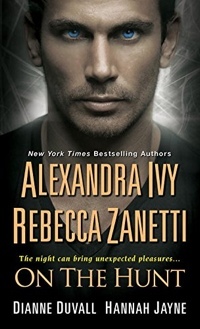 Zebra
September 2015
On Sale: August 25, 2015
384 pages
ISBN: 1420125133
EAN: 9781420125139
Kindle: B00Z3DZ2CA
Paperback / e-Book
Add to Wish List

Four of today's most intriguing paranormal authors entice readers deep into the shadows, where vampires, immortals, and other supernatural creatures heat up the night...
ON THE HUNT by Alexandra Ivy
Mika Tanner has loved Bailey Morrell, a beautiful Healer, since childhood. But his duty as a Sentinel, a supernatural guardian of an ancient race, clashed with her rebellious spirit. Now a dangerous new anarchist group not only threatens life as they know it—but any chance of their being together again...
SCORPIUS RISING by Rebecca Zanetti
With a deadly disease spreading like wildfire across the country, microbiologist Nora Medina needs to focus all her energy on stopping the pandemic. Playing with dynamite—in the form of her way-too-hot ex —is the last thing she should be doing. ​But forced to work with Deacan McDougall against unexpected enemies with the seconds ticking by, she knows the explosion is coming...
PHANTOM EMBRACE by Dianne Duvall
Immortal Yuri Sokolov was born with the ability to see spirits, yet he's never seen one as lovely as Cat Seddon, the woman who haunts his home and his dreams. But amid their star-crossed love, a new danger may have Yuri facing a different kind of eternity.
STAKE OUT by Hannah Jayne Vampire fashion designer Nina LaShay has a lot on her plate—just two days until fashion week and the model who was flirting with her photographer boyfriend is now a corpse in her studio. But when dead turns into undead and dangerous, Nina must find out who's responsible…before the beautiful baby vamp takes too many bites out of the Big Apple.
Start Reading ON THE HUNT Now

Our Past Week of Fresh Picks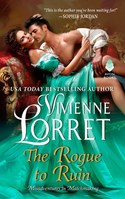 THE ROGUE TO RUIN
by Vivienne Lorret
Featured as Fresh Pick on August 21, 2019
The Bourne Matrimonial Agency has one rule: Never fall in love with a client, which shouldn't be a problem when one's faking an Read More »

An Enemies to Lovers Tale That Doesn't Disappoint!

A fantastic tale of warring and wooing!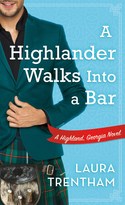 A HIGHLANDER WALKS INTO A BAR
by Laura Trentham
Featured as Fresh Pick on August 20, 2019
A brand new series from Laura Trentham, full of love, laughs...and highlanders!Isabel Buchanan is fiery, funny, and never at a loss for words Read More »

A romantic journey for readers full of highlander hotties and plenty of heart!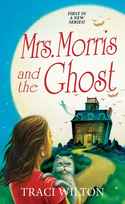 MRS. MORRIS AND THE GHOST
by Traci Wilton
Featured as Fresh Pick on August 19, 2019
A grieving young widow, Charlene needed a new start—so she bought a historic mansion, sight unseen, and drove from Chicago to New England Read More »

Intriguing paranormal cozy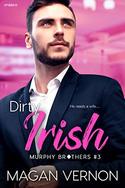 DIRTY IRISH
by Magan Vernon
Featured as Fresh Pick on August 18, 2019
My life has revolved around the two things I've always loved: whiskey and rugby. Now the marriage clause in my Da's will has Read More »

Rugby or the love of his life - which will he choose?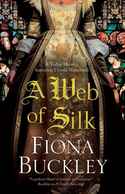 A WEB OF SILK
by Fiona Buckley
Featured as Fresh Pick on August 17, 2019
August, 1582. The queen's spymaster, Sir Francis Walsingham, has ordered Ursula to keep an eye on her new neighbour, Giles Frost, who is Read More »

Silk merchants, silver and spies; what has Mistress Blanchard got into this time?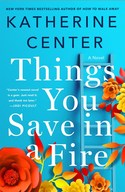 THINGS YOU SAVE IN A FIRE
by Katherine Center
Featured as Fresh Pick on August 16, 2019
From the New York Times bestselling author of How to Walk Away comes a stunning new novel about courage, hope, and learning to love against Read More »

An emotional story of self-discovery and forgiveness.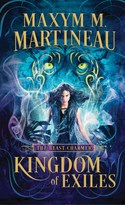 KINGDOM OF EXILES
by Maxym M. Martineau
Featured as Fresh Pick on August 15, 2019
Fantastic Beasts meets Assassin's Creed in this epic, gripping fantasy romance from debut author Maxym M. Martineau Exiled beast charmer Leena Edenfrell is in Read More »

Multidimensional characters, creative world-building, and a plot that is literally to die for...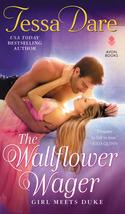 THE WALLFLOWER WAGER
by Tessa Dare
Featured as Fresh Pick on August 14, 2019
They call him the Duke of Ruin. To an undaunted wallflower, he's just the beast next door. Wealthy and ruthless, Gabriel Duke clawed his Read More »

If you love a grumpy hero (as I do!) and the heroine that can't resist him, you'll love this title!!