Thrills, chills and faith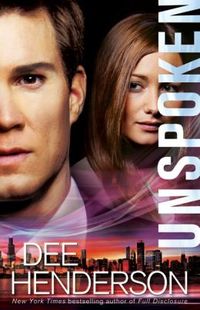 Bethany House
October 2013
On Sale: October 1, 2013
Featuring: Charlotte Graham; Bryce Bishop
448 pages
ISBN: 0764211714
EAN: 9780764211713
Kindle: B00DWA69NW
Paperback / e-Book
Add to Wish List

Charlotte Graham is at the center of the most famous kidnapping in Chicago history.
The task force of FBI and local cops found her two abductors, killed them, rescued her, but it took four very long years. The fact she was found less than three miles from her home, had been there the entire time, haunts them. She's changed her identity, found a profession she loves, and rebuilt her life.
She's never said a word--to the cops, to her doctors, to family--about those four years.
A family legacy has brought her back to Chicago where a reporter is writing a book about the kidnapping. The cops who worked the case are cooperating with him. Her options are limited: Hope the reporter doesn't find the full truth, or break her silence about what happened. And her silence is what has protected her family for years.
Bryce Bishop doesn't know her past, he only knows she has coins to sell from her grandfather's estate--and that the FBI director for the Chicago office made the introduction. The more he gets to know Charlotte, the more interested he becomes, an interest encouraged by those closest to her.. But nothing else is working in his favor--she's decided she is single for life, she struggles with her faith, and she's willing to forego a huge inheritance to keep her privacy. She's not giving him much of an opening to work with.
Charlotte wants to trust him. She needs to tell him what happened. Because a crime cops thought was solved, has only opened another chapter...
Start Reading UNSPOKEN Now

Our Past Week of Fresh Picks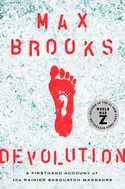 DEVOLUTION
by Max Brooks
Featured as Fresh Pick on May 28, 2020
The #1 bestselling author of World War Z returns with a horror tale that blurs the lines between human and beast, and Read More »

A shaken account from one Bigfoot sighting!

What if Bigfoot was real?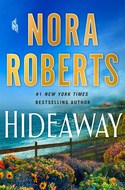 HIDEAWAY
by Nora Roberts
Featured as Fresh Pick on May 27, 2020
A family ranch in Big Sur country and a legacy of Hollywood royalty set the stage for Nora Roberts' emotional new suspense novel. Caitlyn Read More »

Learning to adjust to harsh turns in one's life - a blockbuster of a read!

Her world is shattered, but she will find herself again.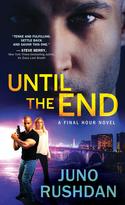 UNTIL THE END
by Juno Rushdan
Featured as Fresh Pick on May 26, 2020
He's strong. Fierce. Relentless.And he may be her only chance of surviving the night. Gray Box operative Castle Kinkade always gets the job Read More »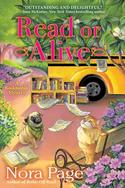 READ OR ALIVE
by Nora Page
Featured as Fresh Pick on May 25, 2020
A match-made in cozy heaven for fans of Jenn McKinlay, Kate Carlisle, and book lovers everywhere, Nora Page's third Bookmobile mystery will (book Read More »

An emotionally-charged cozy mystery!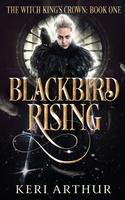 BLACKBIRD RISING
by Keri Arthur
Featured as Fresh Pick on May 24, 2020
A modern fantasy novel inspired by the King Arthur legend... For hundreds of years, the Witch King's sword has been buried in stone awaiting Read More »

Will a nefarious force claim the King's sword and crown?

Fantasy, romance and action at its best.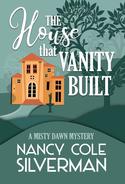 THE HOUSE THAT VANITY BUILT
by Nancy Cole Silverman
Featured as Fresh Pick on May 23, 2020
Misty Dawn, a former Hollywood psychic to the stars, knows the dark and sometimes glamorous streets of Los Angeles are full of secrets, broken promises Read More »

Sometimes vanity can be deadly.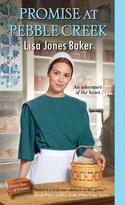 PROMISE AT PEBBLE CREEK
by Lisa Jones Baker
Featured as Fresh Pick on May 22, 2020
Lisa Jones Baker's beloved Hope Chest of Dreams series follows a new generation blessed by treasured hand-carved chests that hold—and Read More »

Craftsmen and farmers, all appreciate a lovely lady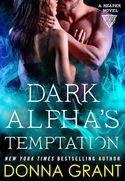 DARK ALPHA'S TEMPTATION
by Donna Grant
Featured as Fresh Pick on May 21, 2020
There is no escaping a Reaper. I am an elite assassin, part of a brotherhood that only answers to Death. And when Death says your Read More »

The Reaper finds his soulmate

She will be his undoing...