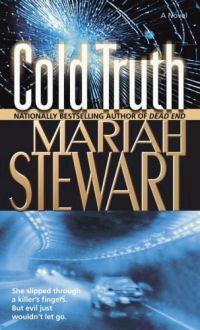 She slipped through a killer's fingers. But evil just wouldn't let go.
Ballantine
August 2005
Featuring: Cassie Burke; Rick Cisco
400 pages
ISBN: 0345476654
Paperback
Add to Wish List

Truth has deadly consequences.
Twenty-six years ago, even before a series of brutal murders rocked the idyllic town of Bowers Inlet, Cassie Burke lost her parents, her sister, and nearly her own life to a transient befriended by her father. Back then, Cassie was a scared kid--now she's a homicide cop. Back then, the suspect was caught and convicted--he died in prison. But now the killing has started again. And all signs indicate that the Bayside Strangler has come back for more.
With too many victims and too few suspects, Cassie has her hands full investigating the case, while working through the old trauma it has brought to the surface. Luckily, FBI agent Rick Cisco is dispatched to lend support. Together, Cassie and Rick must uncover the link between the dark past and the dangerous present to bring this small town's long nightmare to an end. If they fail, an elusive fiend will slip back into the shadows...to watch and wait--and kill another day.
In matters of crime, there are many versions of the truth.

Our Past Week of Fresh Picks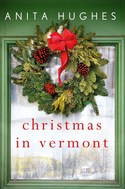 CHRISTMAS IN VERMONT
by Anita Hughes
Featured as Fresh Pick on November 15, 2019
A sweet holiday love story about the magic of synchronicity and fate set at a quaint Vermont inn during the week after Christmas.Emma can Read More »

FATE BRINGS SECOND CHANCES IN ROMANTIC VERMONT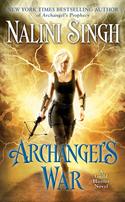 ARCHANGEL'S WAR
by Nalini Singh
Featured as Fresh Pick on November 14, 2019
Return to New York Times bestselling author Nalini Singh's darkly passionate Guild Hunter world, where human-turned-angel Elena Deveraux, consort to Archangel Raphael Read More »

Surprising, riveting and just a little heartbreaking

Angelic warfare reaches pitched battle, as love and loyalty fight true evil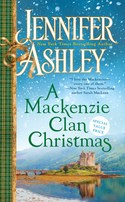 A MACKENZIE CLAN CHRISTMAS
by Jennifer Ashley
Featured as Fresh Pick on November 13, 2019
Celebrate the holidays with New York Times bestselling author Jennifer Ashley's Mackenzie clan in two heartwarming novellas.Includes a never before published Read More »

A delightful mix of holiday mystery, humor, and romance!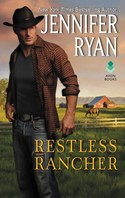 RESTLESS RANCHER
by Jennifer Ryan
Featured as Fresh Pick on November 12, 2019
If you like bad-boy heroes, western settings, and a sexy, sassy heroine you will love Jennifer Ryan's newest Wild Rose Ranch book! Perfect Read More »

A sexy heroine wakes up a RESTLESS RANCHER

Sometimes you have to dig deep to find your life.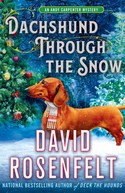 DACHSHUND THROUGH THE SNOW
by David Rosenfelt
Featured as Fresh Pick on November 11, 2019
This Christmas, lawyer Andy Carpenter and his golden retriever, Tara, can't say no to helping young Danny and his dachshund, Murphy. Lawyer Andy Carpenter Read More »

Perfect mystery to cuddle up with this holiday season!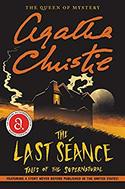 THE LAST SEANCE
by Agatha Christie
Featured as Fresh Pick on November 10, 2019
For lovers of the supernatural and the macabre comes this collection of ghostly and chilling stories from legendary mystery writer Agatha Christie. Fantastic psychic visions Read More »

A timeless classic anthology
SHIFTER PLANET: THE RETURN
by D.B. Reynolds
Featured as Fresh Pick on November 9, 2019
Rachel Fortier is a much sought-after expert when it comes to exotic planets—especially the deadly kind. So when she's hired Read More »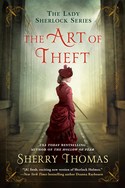 THE ART OF THEFT
by Sherry Thomas
Featured as Fresh Pick on November 8, 2019
Charlotte Holmes, Lady Sherlock, is back solving new cases in the Victorian-set mystery series from the USA Today bestselling author of The Hollow of Read More »

Charlotte Holmes is back... an enthralling historical mystery!

Charlotte "Sherlock" Holmes battles Moriarty's minions in a French chateau