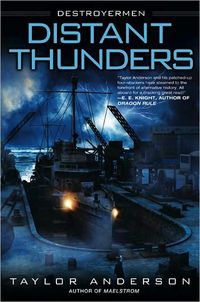 Destroyermen #4
Roc
July 2010
On Sale: July 1, 2010
400 pages
ISBN: 0451463331
EAN: 9780451463333
Hardcover
Add to Wish List

After the battle in which the men of the destroyer Walker and their Lemurian allies repelled the savage Grik, Lieutenant Commander Matthew Reddy is shocked by the arrival of a strange ship captained by one Commodore Jenks of the New Britain Imperial Navy-an island-nation populated by the descendants of British East Indiamen swept through the rift centuries before.

With the Walker undergoing repairs, Reddy already has a great deal on his hands. For the Grik will return, and Reddy will need all hands on deck to fight them off when they next attack. But Jenks' uncertain loyalties make Reddy question whether he can trust the man.

As tension between the Allies and the Imperials mount, Reddy will come to realize that his suspicions are not misplaced-and that a greater danger than the Grik is closer than he ever suspected...

Our Past Week of Fresh Picks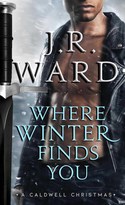 WHERE WINTER FINDS YOU
by J.R. Ward
Featured as Fresh Pick on December 5, 2019
#1 New York Times bestselling author J.R. Ward is heating things up this winter with a holiday novel featuring some of her most iconic Read More »

An intriguing Christmas tale about haunted souls, angels, and true love's survival!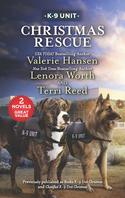 CHRISTMAS RESCUE
by Lenora Worth, Valerie Hansen, Terri Reed
Featured as Fresh Pick on December 4, 2019
K-9 HOLIDAY RESCUERookie K-9 Unit Christmas by Valerie Hansen and Lenora WorthIn Surviving Christmas by Valerie Hansen, Sean Murray turns to K-9 Read More »
WISH UPON A COWBOY
by Jennie Marts
Featured as Fresh Pick on December 3, 2019
Hot on the ice and tall in the saddle... Rancher and hockey coach Logan Rivers' attempts to hire a housekeeper are hindered by women more Read More »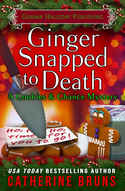 GINGER SNAPPED TO DEATH
by Catherine Bruns
Featured as Fresh Pick on December 2, 2019
From USA Today bestselling author Catherine Bruns comes a hilarious holiday whodunit! It's the most wonderful time of the year… Unless you Read More »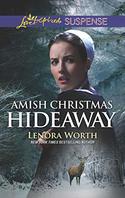 AMISH CHRISTMAS HIDEAWAY
by Lenora Worth
Featured as Fresh Pick on December 1, 2019
She's hiding from killers…Can she find a haven in Amish country?A festive evening quickly becomes a holiday nightmare when Alisha Read More »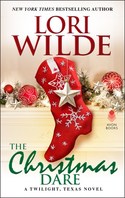 THE CHRISTMAS DARE
by Lori Wilde
Featured as Fresh Pick on November 30, 2019
A jilted-at-the-altar bride reunites with her high school sweetheart in Lori Wilde's sensational new Twilight, Texas Christmas novel. Kelsey Read More »

A sweet and sexy romantic comedy as well as a compelling human drama!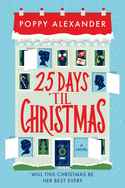 25 DAYS 'TIL CHRISTMAS
by Poppy Alexander
Featured as Fresh Pick on November 29, 2019
In this heartwarming, feel-good holiday novel, one woman needs to find a little inspiration in the 25 days leading up to Christmas to help Read More »

Christmas can be a lonely time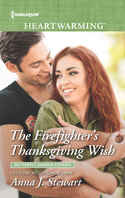 THE FIREFIGHTER'S THANKSGIVING WISH
by Anna J. Stewart
Featured as Fresh Pick on November 28, 2019
They both know it's trueWhere there's smoke, there's fire!Working with the new fire chief, Roman Salazar, is a Read More »