2010 Romance Writers of America RITA finalist for Best First Book.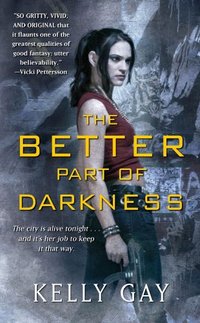 The city is alive tonight... and it's her job to keep it that way.
Pocket
December 2009
On Sale: November 24, 2009
Featuring: Charlie Madigan
416 pages
ISBN: 1439109656
EAN: 9781439109656
Mass Market Paperback
Add to Wish List

Atlanta: it's the promised city for the off-worlders, foreigners from the alternate dimensions of heaven-like Elysia and hell-like Charbydon. Some bring good works and miracles. And some bring unimaginable evil....
Charlie Madigan is a divorced mother of one, and a kick-ass cop trained to take down the toughest human and off-world criminals. She's recently returned from the dead after a brutal attack, an unexplained revival that has left her plagued by ruthless nightmares and random outbursts of strength that make doing her job for Atlanta P.D.'s Integration Task Force even harder.
Since the Revelation, the criminal element in Underground Atlanta has grown, leaving Charlie and her partner Hank to keep the chaos to a dull roar. But now an insidious new danger is descending on her city with terrifying speed, threatening innocent lives: a deadly, off-world narcotic known as ash. Charlie is determined to uncover the source of ash before it targets another victim -- but can she protect those she loves from a force more powerful than heaven and hell combined?

Our Past Week of Fresh Picks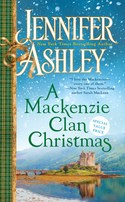 A MACKENZIE CLAN CHRISTMAS
by Jennifer Ashley
Featured as Fresh Pick on November 13, 2019
Celebrate the holidays with New York Times bestselling author Jennifer Ashley's Mackenzie clan in two heartwarming novellas.Includes a never before published Read More »

A delightful mix of holiday mystery, humor, and romance!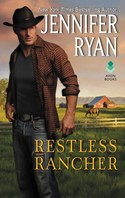 RESTLESS RANCHER
by Jennifer Ryan
Featured as Fresh Pick on November 12, 2019
If you like bad-boy heroes, western settings, and a sexy, sassy heroine you will love Jennifer Ryan's newest Wild Rose Ranch book! Perfect Read More »

A sexy heroine wakes up a RESTLESS RANCHER

Sometimes you have to dig deep to find your life.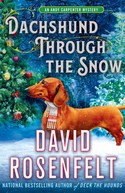 DACHSHUND THROUGH THE SNOW
by David Rosenfelt
Featured as Fresh Pick on November 11, 2019
This Christmas, lawyer Andy Carpenter and his golden retriever, Tara, can't say no to helping young Danny and his dachshund, Murphy. Lawyer Andy Carpenter Read More »

Perfect mystery to cuddle up with this holiday season!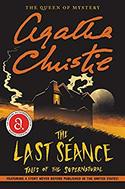 THE LAST SEANCE
by Agatha Christie
Featured as Fresh Pick on November 10, 2019
For lovers of the supernatural and the macabre comes this collection of ghostly and chilling stories from legendary mystery writer Agatha Christie. Fantastic psychic visions Read More »

A timeless classic anthology
SHIFTER PLANET: THE RETURN
by D.B. Reynolds
Featured as Fresh Pick on November 9, 2019
Rachel Fortier is a much sought-after expert when it comes to exotic planets—especially the deadly kind. So when she's hired Read More »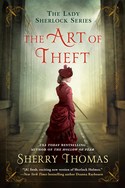 THE ART OF THEFT
by Sherry Thomas
Featured as Fresh Pick on November 8, 2019
Charlotte Holmes, Lady Sherlock, is back solving new cases in the Victorian-set mystery series from the USA Today bestselling author of The Hollow of Read More »

Charlotte Holmes is back... an enthralling historical mystery!

Charlotte "Sherlock" Holmes battles Moriarty's minions in a French chateau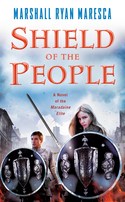 SHIELD OF THE PEOPLE
by Marshall Ryan Maresca
Featured as Fresh Pick on November 7, 2019
The second novel in the Maradaine Elite series blends fast-paced high fantasy and political intrigue.After stopping Tharek Pell and saving the Druth Parliament Read More »

What conspiracy is lurking in Maradaine?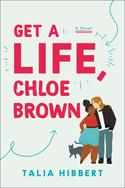 GET A LIFE, CHLOE BROWN
by Talia Hibbert
Featured as Fresh Pick on November 6, 2019
Talia Hibbert, one of contemporary romance's brightest new stars, delivers a witty, hilarious romantic comedy about a woman who's tired of being "boring Read More »

Vibrant, fresh, and super sexy. . .