Fresh Fiction Blog
Get to Know Your Favorite Authors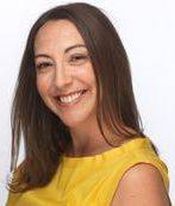 My new book, Quick Fall, is set solely in the timeframe between Labor Day weekend and mid-November.  I was settling in with some recently downloaded books on my Kindle last week and I kept scrolling past thrillers and deep dramas looking for something a bit lighter, something with a guaranteed happily-ever-after.  It made me realize just how much I love Read More...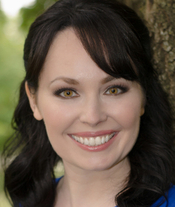 As Knox sprinted across the frozen tundra, he summoned a thick cover of shadows. In seconds, total blackness shrouded him, hiding him—and Vale—from the view of others. "Can't see," she said, her teeth chattering. "So dark." "You don't need to see." The urge to return to the prison and pick off survivors bombarded him, but his desire to save the little Terran proved stronger. One minute had ticked into another, more Read More...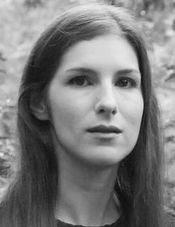 The town center proves to be that in name only. A run-down dry goods store with peeling letters advertises coffee, and a little white church sits at one end of the town green. That's it. No theaters, no gardens and, worse yet, no bookshops. Yet there's something charming about the simplicity of the square and the dirt roads that wind up and around it; there's no stink of fish wafting off Read More...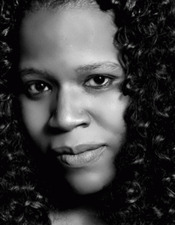 Confession. I'm a PK. For those of you unfamiliar with the acronym, I'm a Pastor's Kid. A pastor's granddaughter, too. So, in the church world, that's like a double-dog whammy of either hell raiser or goody-two-shoes. Because in the eyes of most people, PKs fall into two groups: sinner or saint. There's no in-between. And by "in-between" I mean, normal. Growing up as the Read More...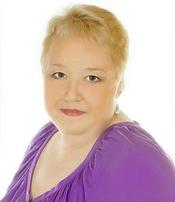 A few hours later, I began to realize that Eli had some standard skills. He'd surveyed the landscape, using the basic signs to find a small stream where we'd filled up water bottles. We still had to boil the water, but Eli had managed to use his knowledge to find it. Grudgingly, I had to admit that he really was interested in primitive survival. I'd taught him some advanced skills, like how Read More...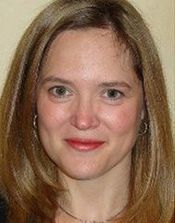 Dear Reader, As an author with more than twenty titles under my belt, I know Ifm kind of supposed to have the whole gwordsh thing down by nowc but there ARE NO WORDS to convey just how stoked I am to finally have Sean & Mollyfs story out in the world!! YAY!!! JUST THIS ONCE hit the shelves on Read More...
You've probably encountered a character in a book who's one hundred percent convinced she won't end up with a particular person (or type of person). And as soon as she said it (especially if the book was shelved in the romance section), you probably thought to yourself, "I know who you'll end up with by the end of the book!" In my Read More...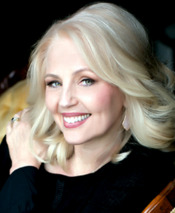 Instead of trying to find your perfect match in a dating app, we bring you the "Reader Match" where we introduce you to authors as a reader you may fall in love with. It's our great pleasure to present Mary Ellen Taylor. Writes: Mary Ellen Taylor novels, including my latest, WINTER COTTAGE, are contemporary "women's fiction" stories entwined with Read More...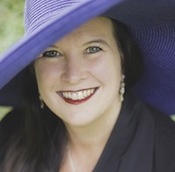 One of the early reviews of THE ARROWS OF THE HEART notes that the heroine, Karyn—while appearing to have been the meek and obedient daughter—has actually always been a square peg in a round hole. When I asked my fan group on Facebook (Jeffe's Closet) what they'd like me to talk about, one reader suggested Karyn's unconventional upbringing. It's Read More...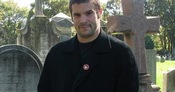 Writing my latest novel, FREQUENCY, was a blast. The book is a YA retelling of the Pied Piper fairy tale that's steeped in music—hard rock and EDM, primarily—so it gave me a chance to get weird and imaginative with how different forms of music affect different people in a supernatural way (plus, any chance to reference Motörhead in a novel is Read More...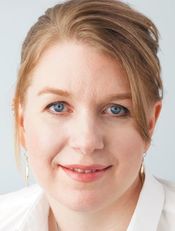 Right after we got engaged, my now-husband and I traveled to India with my mother. We met some of her Indian coworkers, and their eighteen-year-old daughters, who were planning careers in science and engineering. Still, these young women expected to choose husbands from among men vetted for them by parents and match- makers, and then have happy marriages. They told me that their parents had done well for them so far, and Read More...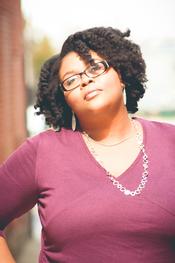 Hi there! Thanks for having me. There are so many beloved tropes in romance, sometimes itfs hard to choose which ones will fit a particular story. When Ifm starting a new book, I always begin with my characters: who they are, what they want most, and how they plan to get it. With COULDN'T ASK Read More...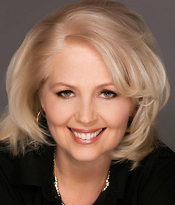 In my latest release, CUT AND RUN, medical examiner Dr. Faith McIntyre is called to the hospital when unconscious and critically injured FBI Agent Macy Crow is brought to the emergency room after a vicious hit and run. The Quantico-based agent is Faith's mirror image and her existence brings into question Faith's adoption, which was always shrouded Read More...
HOTEL CALIFORNIA (aka Mission Inn) in Riverside, CA How many of you know the cover of the Eagle's album Hotel California? That's actually a picture of the Mission Inn located in Riverside, California. It's a fabulous hotel with lots of interesting nooks and crannies. I went there for the Historical Romance Retreat and joined in the scavenger hunt. The organizer (Renee Bernard) did a great job, and the Read More...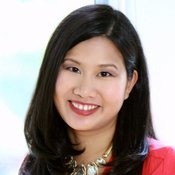 10. The world. The planet Dion is absolutely breathtaking! Although my characters are confined to a small piece of land protected by energy shields (the result of a terraforming experiment gone wrong), the outside planet is characterized by brilliantly colored streams of water. As Vela says, "If a nebula broke off and fell into the water, this is what it would look like." In addition, when Read More...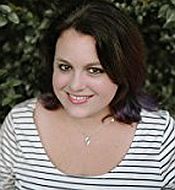 When I was about 15, I remember sneaking into a bookstore with my best friend and peeking around aisles to make sure no one was watching us. We would wind up in the baby book section to take a peek at naming books. We knew that we were only there for research, after all, both of us loved to write, but we worried what others would think. Finally, she got up the courage and the Read More...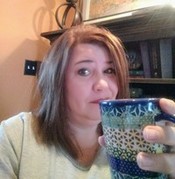 TUNES Excerpt Copyright © 2018 KC Enders Gavin Gracyn's gone. She fucking left me in the middle of the night, buck-ass naked and in her bed. I waited more than an hour for her to come back from wherever she'd scampered off to, almost certain that she'd just gone out to grab Read More...
My debut contemporary romance, WILD ON MY MIND, combines three gifts that my grandparents gave me growing up:  their love and support, long family road trips, and an annual pass to Pittsburgh Zoo and PPG Aquarium.   Before their deaths this past year, my maternal grandparents were two of my biggest supporters.  My grandfather and I even worked at the same company where he could be Read More...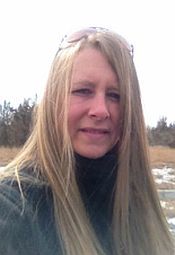 Ifve lived most of my life in a small town on the south shore of Eastern Long Island, along with four generations of my family. My grandfather owned a deli in town, where I started working stocking shelves and sweeping floors when I was twelve years old. When I was a little older, I started working the breakfast shift, the inspiration for the All-Day Breakfast Café Mystery series. Ifve always loved Read More...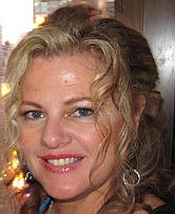 Have you been to San Francisco? What about Napa Valley, or Muir Woods? If you haven't, then I encourage you to pick up a copy of MEET ME IN SAN FRANCISCO. It's the second book in my Girls Weekend Away. The first book came out in July Read More...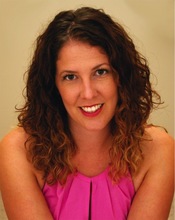 If you've ever lived in an urban or suburban area, you've probably experienced a neighbor from hell. For me, living next to a man who likes to play Shaggy's greatest hits at 3 am wasn't exactly fun, but it did give me the inspiration to write a neighbors-to-lovers romance. In Make Me Fall, Nora and Eli are next-door neighbors who don't exactly get along. His late nights Read More...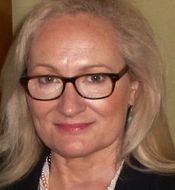 Because I'm a romance writer, you can probably guess my answer to the question, "Do romance novels have value?" Of course I believe they do! I suppose if I were strictly mercenary I'd still say something to the effect of, "Well, duh. It's a multibillion dollar business that outsells all other genres." But my feelings go much deeper than that. You see, I get fan emails saying things like, "Your sense of Read More...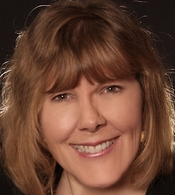 Aidan's breath came out in a frosty mist as he continued making his way down. Seeing the deep never-ending chasm on either side of their ledge, he felt his blood turn to ice. He was afraid one misstep by either of them while they attempted to shift and dress could mean their demise. "If we have to, we can call for a helicopter rescue," Ted said. "Not when any of us are wolves Read More...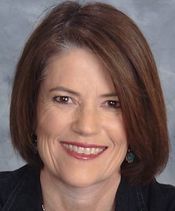 For about the first ten years of my writing career, I collected rejection slips like normal people collect photos from their family vacations, souvenirs of an extended stay in an alternate reality. Most of those nopes had a distinct theme: love your writing, love the rodeo action, but your characters are just too nice. Or as one editor told my agent, "She needs to rough them up." I am embarrassed to Read More...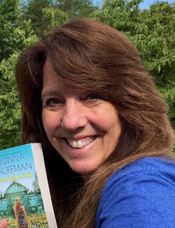 Rules? What rules? When I was first plotting UNLEASHED, I was living in the suburbs of our nation's capital and dreaming of a life out in the Blue Ridge Mountains. I had just returned from a hiking jaunt in those ancient, rolling hills and thought, well, if I can't live there, my characters certainly can! That's one of the best things about this job; living vicariously through my characters. Occupations that interest Read More...
26 - 50 of 5387 ( prev | more Fresh Fiction Blog )