Fresh Fiction Blog
Get to Know Your Favorite Authors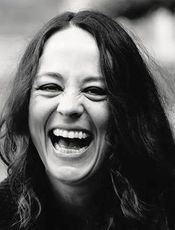 Instead of trying to find your perfect match in a dating app, we bring you the "Reader Match" where we introduce you to authors as a reader you may fall in love with. It's our great pleasure to present Nicola Rendell. Writes: I write sweet and naughty rom-com. My upcoming Read More...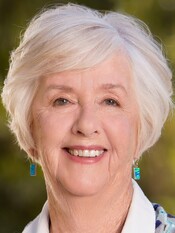 It has taken twelve books but I think Georgie is finally learning to stand up for herself. When we first met her in HER ROYAL SPYNESS she was stuck in dreary Scottish Castle Rannoch, supposed to make a good match with one of those "half-lunatic, buck-toothed, chinless, spineless and utterly awful princes who still seem to litter Europe." The family had singled out Read More...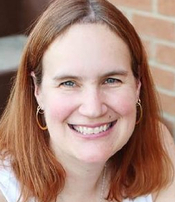 From DEFENDING ALLYE by Author Susan Stoker So you are the infamous Gray Rogers -- former Navy SEAL, current "Mountain Mercenary". What can you tell us about this group you belong to and how is it different from when you were in the military? We don't exactly advertise our services. For the most part the Mountain Mercenaries are kept on the Read More...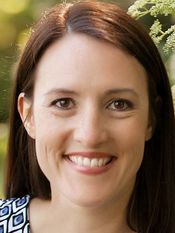 I am the first to put my hand up when I see a new cowboy romance hit the shelves, which is probably why I love to write cowboys. It's a dirty job, but somebody's gotta do it. 😉 But what is it about the idea of a cowboy that we love? What's the draw? Just for fun (my husband is sitting here rolling his eyes as I giggle away) here are my Read More...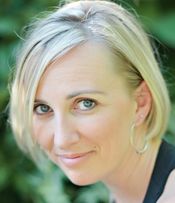 Writes: Steamy contemporary romance and romantic suspense. You want to party all night (read stay awake reading until 3am) with tortured rock stars, I've got you covered. The Preload men can't wait to meet you. Want to spend time with the cool kids at the tattoo studio? Let's go to Miami and hang with the gang at Second Circle Tattoos. Or you fancy a little suspense with your steamy? Perfect Read More...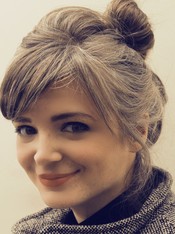 Instead of trying to find your perfect match in a dating app, we bring you the "Reader Match" where we introduce you to authors as a reader you may fall in love with. It's our great pleasure to present Scarlett Peckham, whose debut novel, THE DUKE Read More...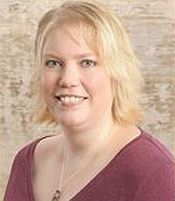 I am often asked who my favorite authors are, but I don't know that anyone has asked me what my favorite books are and how they may have shaped who I am as an author. I'd like to talk about three books that have contributed to who I am today. THE LION, THE WITCH, AND THE WARDROBE, C.S. Lewis Read More...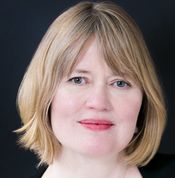 To anyone who has read, would like to read, or has never heard of THE LAST WOLF, I will make this fast. Promise. My debut, THE LAST WOLF, introduced a pack of what would typically be called werewolves, though they would never say that about themselves. Pack, yes. Wolves, yes. Werewolves, no. These are not Read More...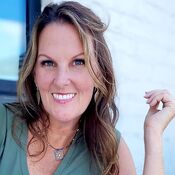 "You're chasing me," Trina said as she answered the phone. The thing rang at nearly the same time it had the night before. Wade's name popped up and made her smile. She'd thought about calling him twice during the day, and then life distracted her to another closet, and in this case, another safe for the locksmith to crack open. "Guilty." His voice was pure southern charm Read More...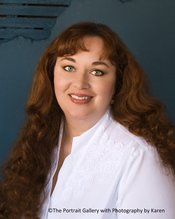 Blood Bond by Shannon K. Butcher Justice has never known freedom. She woke up ten years ago, naked and alone Read More...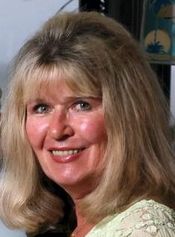 Long before dukes and earls rode in fancy carriages through London's Hyde Park, and long before the Norman-French claimed victory at Hastings, Romans established the city of Londinium. Julius Caesar first visited Britain in 55 B.C., but it wasn't until A.D. 43 that Emperor Claudius decided the Thames was a favorable shipping route from the North Sea and established a town in the area just east of present day Westminster Read More...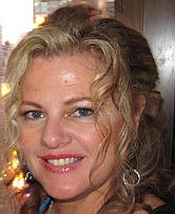 Have you ever been to Vegas? Have you walked along The Strip and felt the excitement? Vegas has its own unique sound. When you go in the casinos there's a hum, a ringing of all the slot machines and games, for those that have been you know what I mean. But there's more to Vegas than just gambling, there's the shows, the food, the sightseeing, golf, shopping, and more. It's almost Read More...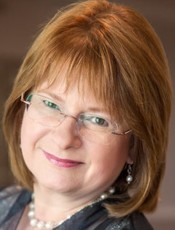 Instead of trying to find your perfect match in a dating app, we bring you the "Reader Match" where we introduce you to authors as a reader you may fall in love with. It's our great pleasure to present Nancy Herkness. Writes: Contemporary romance set in places Nancy knows well from personal experience (New York City and West Virginia). Her July 24th release, Read More...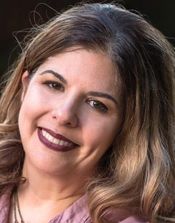 Welcome to Mayhem, Minnesota where the cats wear sweaters, the local priest dispenses love advice and you can find your fortune in the bottom of a pie plate. Sounds like a pretty strange place, right? Yeah, well that's what I was going for when I created the backdrop for my series of sweet, small town romances called The Whiskey Sisters. Said sisters Read More...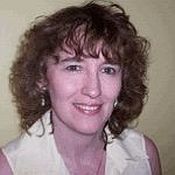 I absolutely love romantic comedies, and one of my fave tropes is friends-to-lovers. Sometimes a slow-burn romance, when the hero and heroine are trying so hard not to overstep that line, is just perfect. In my latest release, ONCE UPON A PLAYER, both Lucas and Violet fall for each other as soon as they see each other, but decide not to cross Read More...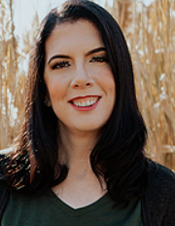 My newest release, #MOONSTRUCK, which goes on sale July 17, is the second in my #Lovestruck series for Montlake about "hometown" girls who fall in love with celebrities, with the help of social media. In #MOONSTRUCK, Maisy Harrison is a hairdresser and lead singer in the fledging rock band Yesterday. She and her three brothers Read More...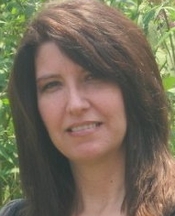 Thank you so much for hosting me today to talk about my latest release in The Men of At-Ease Ranch Series. My original contract with Entangled was only for three books, but thanks to the fans that wrote to my publisher, I was contracted to write books for the remaining two Rangers. My new release: Read More...
In the past five years, Iíve published books in three distinct series: The Profiler (a psychological suspense series featuring FBI profiler Evelyn Baine, whose job is to get into the heads of killers), The Lawmen (a romantic suspense series about three friends who make a pact to join the FBI Read More...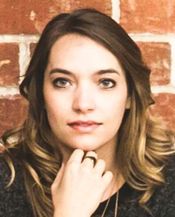 Characters make or break a story, no matter the genre or theme. Readers have to be able to take the journey with each character that is written into the pages. They need to be able to place themselves in the charactersí shoes so they can experience the story as if it were a part of their own. When you accomplish this, you create a reading experience that is unforgettable. When creating a suspenseful setting and Read More...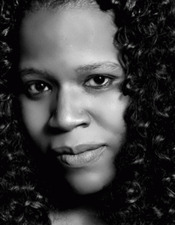 I remember buying my first Christine Feehan book over fifteen years agoóDARK GOLD, Book 3 in her Dark series. I also remember almost not buying it, and the reason was entirely superficial. The hero's hair was horrible. Like a pompadour and mullet got together and had all kinds of crazy wrong off-spring. Yeah, that bad. But my twin sister, who'd already Read More...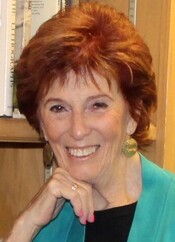 I'm so happy to be here, sharing my new release TO CATCH A TEXAS STAR! This brings the Texas Heroes series to an exciting conclusion and it's been a long time coming. After I wrote the first two Ė KNIGHT ON THE TEXAS Read More...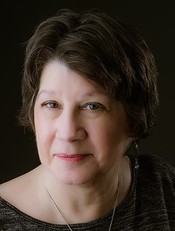 When I first began writing the Cat Lady Mysteries for Kensington Lyrical, I realized all too quickly that I'd swallowed one giant hairball of a project. For a few terrifying moments, panic set in. How could I write about a dozen or so cats living in one household? Wouldn't it seem like, well . . . just too many cats? After sucking in a few deep Read More...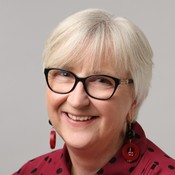 Hi, I'm Wendy and I write contemporary, small-town romance stories set in my home state of Victoria, which is down south of mainland Australia. While I grew up in Melbourne, Victoria's capital city, I've travelled my state so many times I'm like a walking, talking tourist information service. Indeed, one of my earliest memories is travelling for long hours crammed into the back seat of our family car along with Read More...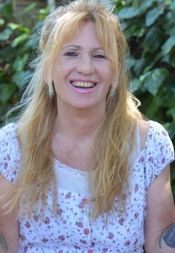 I was in my 40s before I realized the role I was meant to play in my large family of six sisters. My parents had two sets of children. The first three girls were born in the 1950s, then, ten years later, the second set of three girls appeared on the scene. I was the baby of the first set. It was a surprise to all, especially me, when it turned out that, instead of Read More...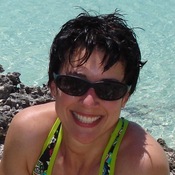 Travel! I spent two years between high school and college seeing the world. I helped bathe orphans in Mexico, saw the wall come down in Germany, rode a bike in snowy Denmark, slept in too many airports to count, sang on a stage in Poland, and so much more. Since then I've sailed to the Bahamas, climbed a light house in Bermuda, hiked the Na Pali coast in Read More...
26 - 50 of 5329 ( prev | more Fresh Fiction Blog )