Fresh Fiction Blog
Get to Know Your Favorite Authors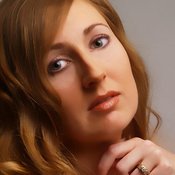 I've explored many themes over the years while writing historical romance. In doing so, I discovered the potential obstacles to two people falling in love and being together were pretty much the same in the periods in which my stories are set as they are now—family issues, economic/class disparity, job demands, etc. I've written about all of those. Another, perhaps stickier challenge when writing period romance is tackling societal approval for Read More...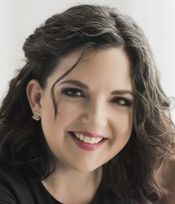 When she put her hand on the horse's leg, he snorted at the same instant his body tensed. "It's okay, boy. I won't hurt you," she said. Audrey was careful not to get near the affected area as she inspected it with her eyes. Once the gelding calmed, she managed to get her hand several inches closer before he twitched his head. "I'm going to fix you," she promised. "You have Read More...
It seems everywhere you look, authors are writing books in series, and that includes me.  As both an author and an avid reader, I love series. Why? Here are my top five reasons: 1. More complex plots – When stories span more than one book, the author has the ability to have multiple levels of plots.  Typically, each book has its own storyline that's begun and Read More...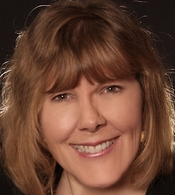 When it's colder, I love to walk, because it's hot here for so much of the year. I love to hike on trails and when I visited my son in Omaha, Nebraska, in early September, they had a really, early snowstorm, so we walked through a forest that still had snow all over. The bad part was that I didn't get to see the wolf reserve, second year in a row, because Read More...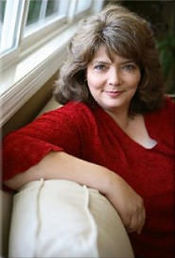 Prologue Once upon a time—in May 1785, to be exact—Angus MacTaggert, Earl Aldriss, traveled from the middle of the Scottish Highlands to London in search of a wealthy bride to save his well-loved but crumbling estate. Aldriss Park had been in the MacTaggert family since the time of Henry VIII, when Domhnall MacTaggert, despite being Catholic and married, declared publicly that Henry should be able Read More...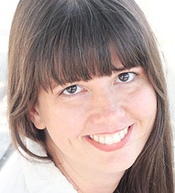 So many wonderful books to read and not nearly enough time! My TBR pile continues to grow exponentially. Amazing books are releasing every week. Some by long-time favorite authors and some by new-to-me authors I've been dying to check out. But every now and then, when I get an opportunity to grab a book to read, I veer away from the TBR and head toward my collection of old favorites. Consisting Read More...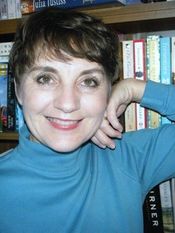 February means Valentine's Day, a celebration of love and family. What better way to honor that tradition than by exploring love that endures through generations?  So this month's historical fiction will look at sagas. These sweeping tales of love, loss, challenge, triumph, betraya, and trust pull the reader into the orbit of the protagonist family's home and friends, detailing the changes wrought by events internal and external over the passage of decades Read More...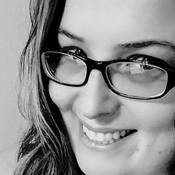 Instead of trying to find your perfect match in a dating app, we bring you the "Author-Reader Match" where we introduce you to authors as a reader you may fall in love with. It's our great pleasure to present MK MOORE!  WRITES: Filthy Contemporary ABOUT AUTHOR: I live in Tennessee with my amazing husband who inspires me every day. There is a little Read More...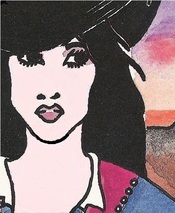 What fun to pick five favorite cowboy heroes . . . particularly with so many tantalizing choices. Now, it's been a tough, hard, sweat-inducing job, but I got it done and here are the final results. 1. Trace Adkins. Oh my, can that guy sing . . . and look like a cowboy hero while he's doing it. I fell head-over-heels when I saw this cowboy-musician-actor perform live Read More...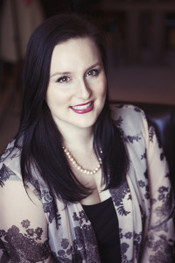 I am SUPER excited for The Chai Factor by Farah Heron, which is out in June 2019. It's everything I love in a romance: a heroine who makes her own rules, a ton of "opposites attract" tension and a fun situation that brings the characters together. This fun story also touches on some serious and Read More...
I've heard people talk about owning your crazy. I appreciate this notion. I have a lot of crazy to own. But today, I want to talk about something else. I want to talk about owning my lazy. In some ways, I'm a pretty hardworking gal. I hold down a job, keep my house tidy, do the occasional load of laundry, and even crank out a book here and there. (Hello Read More...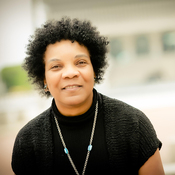 I didn't set out to create a series with a sleuthing couple. But Lizzie Stuart, my crime historian protagonist, found John Quinn, Philadelphia homicide detective, intriguing when they met in Cornwall England in Death's Favorite Child. In A Dead Man's Honor, when Quinn astonishes her by applying for a position at the Virginia university where she is going to spend a year doing research, she is both dismayed Read More...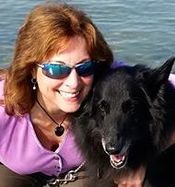 Taking on a K-9 series has been one of the most rewarding, yet challenging endeavors of my writing career. Sure, it's easy to select a breed for my K9 characters or to pick a cool name for the dog, but writing dog-speak? Trust me, it's not so easy. Not if you want your canine characters to be just as much a part of the show as your human ones. As authors Read More...
What do a bear and a wolf eat on their one free night? When I saw that Fresh Fiction had recipes up last week for Valentine's Day, I had to laugh. The hero and heroine of my new novel, Taming Her Mate , Frankie and Ryan, are busy people! They're saving Detroit from a deadly virus and keeping Read More...
Today we are joined by Fresh Fiction Senior Reviewer Miranda Owen: I am a widowed lady, well past the age of innocence. Why should I not kiss a handsome man in a drawing room? A little carnality won't hurt me.   - THE MADNESS OF LORD IAN MACKENZIE by Jennifer Ashley I Read More...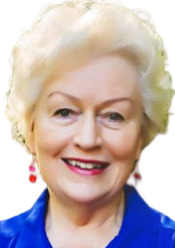 He saw Elliott's car just after he pulled up. He was thinking of the snakes, big cats, and occasional black bear that might be around the lake. Animal attacks were rare, but they were a possibility. He grabbed a handheld radio and popped the trunk to get a rifle. After checking to see if it was loaded, he pocketed some extra rounds, shouldered his backpack, and headed toward the car. He knew Millie Powers Read More...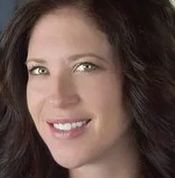 "I was, uh... just, you know, starting a load of laundry." I caged her in with my arms on either side of her body, my hands pressed against the top of the washer, and leaned down to bring my face closer to hers. "You're a horrible liar, Tatum," I practically growled. "You're even worse at hiding something." "I-I have no Read More...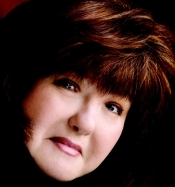 We are pleased to share this interview between bestselling author KAREN ROSE and Fresh Fiction reviewer Pat Pascale. Karen's new book, SAY YOU'RE SORRY, is in stores now. If you're in the Houston area, Karen Rose and Lisa Gardner will be at Murder by Read More...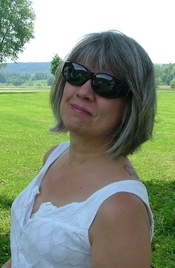 One of the best things about writing romances is that I get to delve into my favorite tropes (back when I first started writing romance, in the olden days, we called them hooks) and wallow in their awesomeness. I can explore those fun fantasies I love to read and put them into my own stories. One of my favorite tropes is Friends-to-Lovers. When emotions start to change between longtime friends it Read More...
Today we are joined by Senior Reviewer Deb Wiley, with an article all about charismatic pets as side characters in cozy mysteries, contemporary romance, and other fiction genres. Enjoy! Stories featuring pets are always a popular draw for me. Whether it involves a man borrowing someone's dog to capture the interest of a woman, such as in Sarah Read More...
Welcome to the final day of the Fresh Fiction Valentine's Day Recipe Roundup! Every day this week, some of our favorite authors have been on our blog chatting about their new books, their main characters, and sharing recipes for a meal or treat those characters would enjoy while celebrating Valentine's Day. Today we have inspirational authors from Revell! We've had so much fun this week, and hope you have, too! Missed our Read More...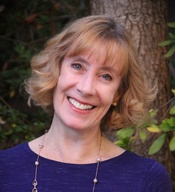 The women of World War II fascinate us and D-day is one of the most pivotal events in modern history, so I enjoyed exploring both in THE SKY ABOVE US , book 2 in the Sunrise at Normandy series. While my hero flies above Read More...
Welcome back to the Fresh Fiction Valentine's Day Recipe Roundup! Every day this week, some of our favorite authors will be on the blog chatting about their new books, their main characters, and a recipe for a meal or treat those characters would enjoy this festive week. Today we are joined by paranormal romance authors from Sourcebooks Casablanca! Enjoy, and come back tomorrow for more fun! Read More...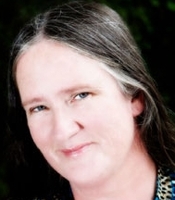 Welcome back to the Fresh Fiction Valentine's Day Recipe Roundup! Every day this week, some of our favorite authors will be on the blog chatting about their new books, their main characters, and a recipe for a meal or treat those characters would enjoy this festive week. Today we have the three historical romance authors of the novella anthology, LOVE BY THE LETTERS Read More...
In the opening chapter of my upcoming book, K-9 DEFENSE, Rebel – a five-year-old Malinois-German Shepherd mix – saves the life of my heroine, who's come to the wilds of Alaska in search of her long-lost sister. Rebel doesn't need to be told what to do – when she sees a car sliding out of control through the town's snow-covered streets, she leaps on the heroine, knocking Read More...
26 - 50 of 5530 ( prev | more Fresh Fiction Blog )