Fresh Fiction Blog
Get to Know Your Favorite Authors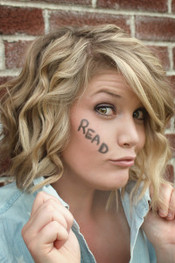 Instead of trying to find your perfect match in a dating app, we bring you the "Author - Reader Match" where we introduce you to authors as a reader you may fall in love with. It's our great pleasure to present Meghan Quinn. Writes:  Hi pretties! I write romantic comedies and contemporary romance full of heart, humor, and heat Read More...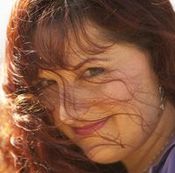 It's so fun to be back on the Fresh Fiction Blog! If we haven't met before, I'm Lisa Kessler and I write paranormal romances that have plenty of twists and turns, danger and adventure, and sexy romance that will curl your toes. I love writing paranormals, but I don't stop with vampires and shifters. In the Sentinels of Savannah series, I've got a sexy crew of immortal pirates, but they Read More...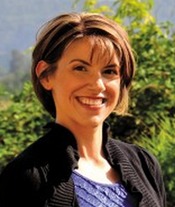 My latest book, Under the Northern Lights, is about Mallory Reynolds, a driven, passionate woman who is pursuing her dream of photographing wild animals in remote locations. On the way to her favorite spot in the Alaskan wilderness, the unthinkable happens—the engine on her plane stalls and she crashes. Mallory survives the crash only to find herself injured with limited supplies and Read More...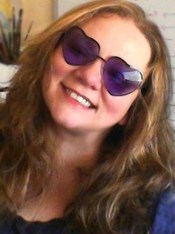 Do you remember the TV show Buck Rogers in the 25th Century? For a while, it was my favorite show as a kid. For those who don't remember, the premise of the show was that a US astronaut got accidentally frozen on a deep space mission and then was defrosted five hundred years later, only to find that Earth was a completely different place to the one he remembered Read More...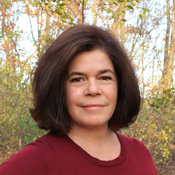 The Rise and Fall of Florence Lawrence, the World's First Movie Star What makes a movie star? Today we've got the general recipe down: mix bankable films with broad popularity. Add a healthy social media following and sauté in critical acclaim. Garnish with head-turning red carpet appearances. And if you're very, very lucky, pair with a performance of your blockbuster movie's Oscar-winning theme song … But Read More...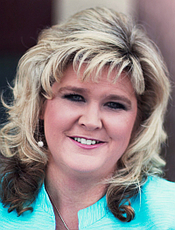 I'm a Kansas farm girl at heart, and I love a great cowboy romance. Throw in a quirky small town and a dog, and I'm sold. That's why I write small town stories filled with humor and heart. And I love when a western romance does something unexpected, like when Colorado cowboy heroes also play hockey. Oh wait, I know that series. And if you Read More...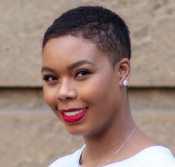 Romance tropes, cute dogs, and Scottish vacations - oh my! Enjoy the chat between author Talia Hibbert and editorial manager Danielle Dresser! Welcome to the Fresh Fiction blog! Can you tell us a little bit about the Ravenswood series? Hi! Thanks so much for having me. ☺ Ravenswood is a small English town where things aren't as sweet and simple as they seem. The series follows four prickly Read More...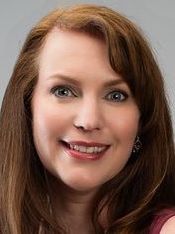 Research has a way of pulling us historical authors down into a never-ending spiral of, oooh, I must know more. For some of us, it's the most fascinating part of our job and for even more of us history geeks, it's like catnip. We've always been infatuated with those who came before us. But that must be the reason we love the genre to begin with. Recently, I was listening to Read More...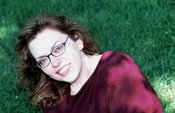 Editorial Manager Danielle Dresser chats with bestselling author CHRISTY CARLYLE! Welcome back to the Fresh Fiction blog! For readers who aren't familiar, can you tell us more about the Duke's Den Series? The idea behind the series is that it's a Victorian take on the reality TV show, Shark Tank, in which inventors present their ideas to venture capitalists Read More...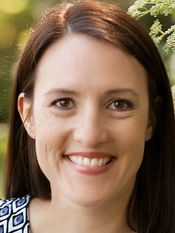 Usually, the books I love make me laugh. But…the books I love most make me cry. Anyone else out there love a good cry? I still tear up just thinking about the on-page death of Snape and how Harry names a child after him in the Harry Potter series. Or when they have to put the dog down in Marley and Me (especially since my dog was Read More...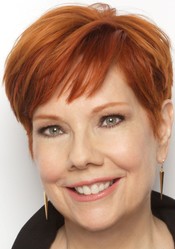 From Chapter 1 of TIGHTROPE:  "There is no need to fear robots," Dr. Pickwell declared. It was clear that the suggestion that robots would displace workers annoyed him. He raised his voice to be heard above the murmurs of the crowd. "I urge you to consider that these machines could take the place of soldiers. Wars of the future will be fought with robots, not human beings. Think of the lives Read More...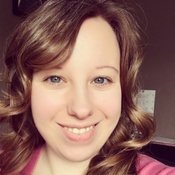 Hello, hello! My new release, Boyfriend Maintenance, might not be about hot gamer boys, but it stays true to my tagline, Nerdy and Flirty. I wanted to highlight a few things I totally nerded out to in the book. There are few definitions for the word nerd, but I like "a single-minded expert in a particular technical field" the best. With that Read More...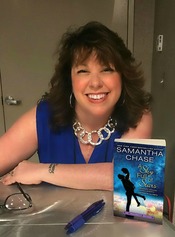 We've all met those couples who met, fell in love, and are living happily ever after, right? I think it's awesome when it happens and while I love hearing about it – briefly – their story isn't one you could make a romance novel out of. I mean, you could, but why? Angst and beating the odds in one way or another make for an emotional story and that's what keeps you turning Read More...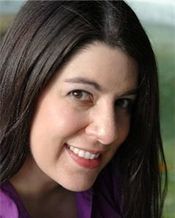 Wow - the final book in your long-running and beloved Playful Brides  series is finally here with NO OTHER DUKE BUT YOU! What has this series meant to you over the years? Oh, it's meant so much. As I say in the dedication, the series began as the stories of three friends, but the love that readers showed for them and the books enabled me Read More...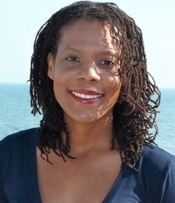 Gosh, it's hard to choose just five books. I love reading romantic suspense, but I'm voracious when it comes to romantic thrillers. Give me an edge-of- your-seat plot, pulse-pounding action with a love story thrown into the mix any day. There's nothing wrong with a straight romance either, but the right romantic thriller is like a cheese plate paired with a glass of big, bold red wine—irresistible. I Read More...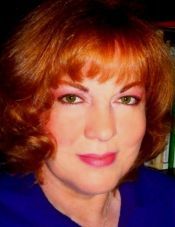 Today, Senior Reviewer Miranda Owen brings us a fascinating chat with G.A. McKevett! The latest book in her long-running Savannah Reid mystery series, BITTER BREW, is available now. About a million years ago, one of your Savannah Reid Read More...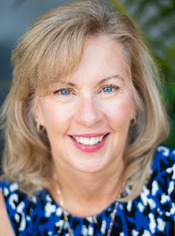 Here's a chat between award-winning author Rachel Hauck and Fresh Fiction Editorial Manager Danielle Dresser! A dual timeline novel is always so interesting - how the two time periods both juxtapose and complement the other. How did you come up with the connection between these two different women? The Read More...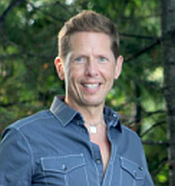 As soon as I round the bend from Chicago to Michigan, I see a wall of clouds over Lake Michigan. Half of the sky is bright blue, the other half is steel gray, as if Mother Nature has hung a banner announcing, Nightmare Ahead! Lake-effect snow. My hands immediately tighten around the wheel. I see a Pure Michigan billboard, touting the beauty and landmarks of the state, and laugh. Lake-effect Read More...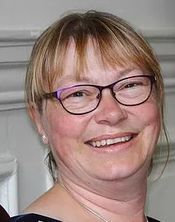 Many of us are familiar with the story of Lady Diana Spencer, the beautiful daughter of an Earl who married a prince at the age of nineteen only for the marriage to founder and end in a well-publicised divorce. What is less known is that Diana Spencer was not the first aristocrat of that name and that an ancestor of hers, Lady Diana Spencer, daughter of the Duke of Marlborough, had a life that Read More...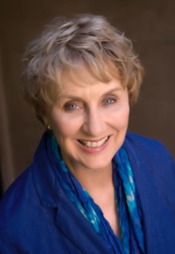 Instead of trying to find your perfect match in a dating app, we bring you the "Author-Reader Match" where we introduce you to authors as a reader you may fall in love with. It's our great pleasure to present Terry Shames!  What I write about: A  traditional mystery series set in small- town Texas, and featuring Chief of Police Samuel Craddock. Jarrett Creek is based on a Read More...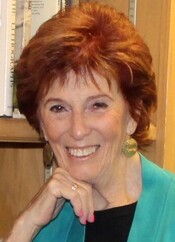 I'm having so much fun writing what will eventually be the 4- book Outlaw Mail Order Brides series. The only hope these outlaws have in making a town where once was their hideout was in getting wives and starting families. This series spilled over from my Men of Legend series Read More...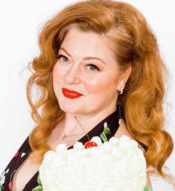 AUTHOR-READER MATCH Instead of trying to find your perfect match in a dating app, we bring you the "Reader Match" where we introduce you to authors as a reader you may fall in love with. It's our great pleasure to present Melonie Johnson! Writes: Fun, flirty, contemporary romances with delicious heroes, strong female friendships, plenty of banter, and a dash of wish fulfillment. A debut author, her Read More...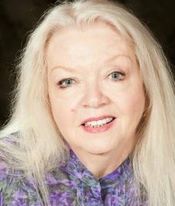 I love cowboys! I'm not talking about the guys who dress up in western garb during rodeo season, but the real men who put on their Wranglers and boots, live on a ranch and work hard every day. Growing up in the country, where everyone knows you and your family for several generations, gives you a different slant on life. The cowboys of the Dark Read More...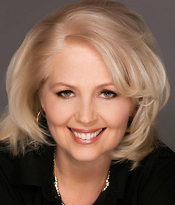 A generator started up and spotlights clicked on inside the barn, illuminating the dark corners. Nevada was close. The light drew Macy's attention to the right corner, which was roped off with red crime scene tape. The forensic tech had designated this area as very sensitive because most of the bones and the backpack had fallen here. Inside the tape, the techs had shifted the dirt as Read More...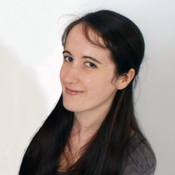 Alpha, beta, cinnamon roll; which is best? It's a subject about which many readers have strong opinions. But in case anyone's confused, what do these terms actually mean? Well, the alphas are the leaders, the CEOs, the warriors, the head of the shifter pack. They don't have to be cruel or controlling, though sometimes they are. On the other hand, the betas and cinnamon rolls are perhaps best defined by their supportiveness Read More...
26 - 50 of 5614 ( prev | more Fresh Fiction Blog )