Fresh Fiction Blog
Get to Know Your Favorite Authors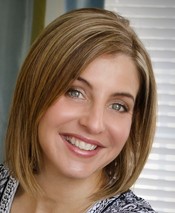 Justice and Sandesh are heroes who fight for what's right, but what can readers do to help champion justice in their own communities? I'm lucky enough to have wonderful people in my life who are active in volunteering in the community. I'd like to share some of the ways these people, and I myself, have contributed to justice and caring within our communities. Make care kits Read More...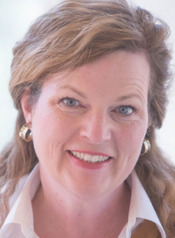 The older I get, the more I realize that those changes keep coming. Sometimes they bring joy. Sometimes they bring sorrow. Sometimes, it's a little of both. Part of why I started Fierce Beyond 50 was to create a community for us to not only embrace those changes together—the good, the bad and the ugly. This past month, we explored some of the harder Read More...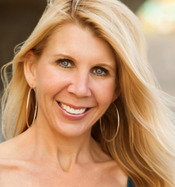 Like Katie Capwell, the female protagonist in my new new novel, MAYBE SOMEONE LIKE YOU, my path to following my dreams wasn't a straight line. No, it was more of a wild zigzag, like a trail made by a frantic mouse in a maze. The idea of becoming a writer was always teasing me with its alluring pull, but writers were "other" people—fancy Read More...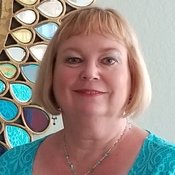 Writers are like magpies. They gather their own experiences, couple them with tons and tons of research, and come up with a distinctive realm that they hope will draw readers into their stories. How do they do it? The old adage, "Write What You Know" holds a lot of merit. As an author, I try to follow it whenever I can. For example, I don't set my stories in Paris, because I've never Read More...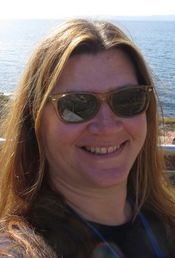 I've been fortunate enough to do a lot of traveling, and my travels have heavily influenced my writing. My first book, INTO THE SCOTTISH MIST, was a time-travel romance that was inspired by a road trip in Scotland in 2005. Okay, I didn't time travel, but when I looked upon the sapphire-blue expanse of Loch Ness with the ruins of Urquhart Read More...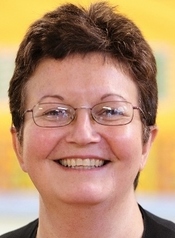 I read and write other genres of romance, but paranormal calls me back time after time. I do write about werewolves and vampires, but my romances feature other paranormal races as well. Faeries, elves, dryads, necromancers, phantoms even gods and demons. Paranormal romances are as varied as contemporary or historical romances. They feature equally damaged and diverse characters. They are not just about fangs and fur. They can be steamy or sweet, dark and angsty Read More...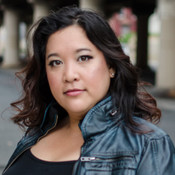 In April of 2017, I went to Hawaii for a long weekend to research locations, people, and food on Oahu. For readers new to my books, I try to make my stories action-packed with robust love stories and there's always at least one character with an intense appreciation for food. Oahu has some great local dishes and here's a bit of insight into the research I did on each of Read More...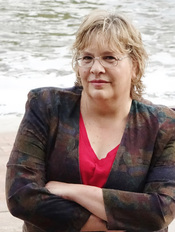 After listening to a presentation by a Diplomatic Security Service (DSS) agent at a meeting of our local chapter of Mystery Writers of America, I knew that was the job for my protagonist, Raisa Jordan. Little did I know how much I had to learn. First came the research. A lot of people don't realize how difficult it is to earn the badge of a DSS agent. The man who spoke to Read More...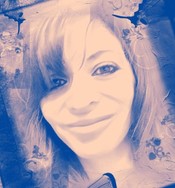 This is a dark romance, which contains scenes which some might find disturbing. It is part one of a two-part duet. TRIALS OF TAMARA will be published May 7. Prologue I was never really insane except upon occasions when my heart was touched ~ Edgar Allan Poe Joshua Ever since mankind first learned to Read More...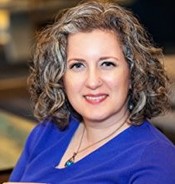 A long time ago, in his 2006 acceptance speech for an Equality Now award, Joss Whedon (one of my storytelling heroes) gave a list of reasons why he writes strong female characters. His final reason? "Because you're still asking me this question." I grew up on Nancy Drew mysteries. Nancy kicked butt. Yes. She got herself into trouble. But most of the time she got herself out of trouble too. She was also the Read More...
THE UNCROSSING is a retelling of Rapunzel with contemporary, queer interpretations of the classic tropey characters from curse-driven fairy tales. Prince Charming-type guys, prone to chasing after girls who are trapped, silent, or literally comatose (come on, man), have not traditionally been awesome at consent. So I knew my Prince Charming for this story, set in a contemporary fantasy world, would Read More...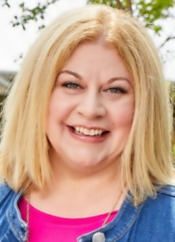 Is this something anyone really needs to be convinced of? Lol! I feel like most women can appreciate a guy who can, and will, cook. Especially if he's any good at it. But okay, let's talk about why these guys are so...yeah, I'm going to say it…delicious! My new release, HIGH HEELS AND HAYSTACKS features a guy who Read More...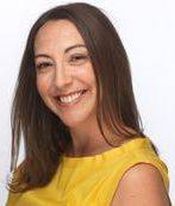 Writes: Contemporary romance, humorous women's fiction, and romantic suspense. Her STRANGE TANGO series, a trio of romantic heist novellas, feature Adam, a professional jewel thief who meets his match in Jess, a brilliant techie on the other side of the law. The trilogy was recently published by Carina Press and is available now! Read More...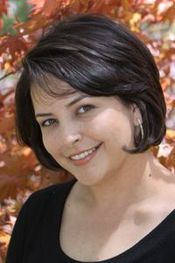 Instead of trying to find your perfect match in a dating app, we bring you the "Reader Match" where we introduce you to authors as a reader you may fall in love with. It's our great pleasure to present Liz Talley. Writes: I write southern contemporary romance, and COME HOME TO ME Read More...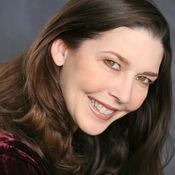 My friends often ask me, what made you choose to write romances about Highlanders? My answer: I fell in love with the Highlands of Scotland, the people, the history, and the landscape. But I have another secret reason that I'll share with you. I believe the myth. I believe the myth of the Highland warrior, the myth born of legendary giants like William Wallace, and Robert the Bruce, and most recently, Diana Read More...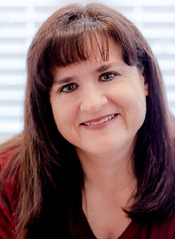 About: Busy, with an overactive imagination, Romantic Suspense author seeks readers for fast-paced stories with well-developed characters who they will relish getting to know and hate saying good-bye to. What I'm looking for in my ideal reader match: The idea of the perfect date includes a rainy afternoon settled in by the fire with all the doors locked. Be sure to have e-reader batteries Read More...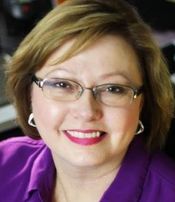 My favorite genre to read is military romantic suspense and it just so happens to be my favorite genre to write! Why? Military Let's start with military. I particularly love the research that goes into making my military men and women believable and accurate. I want to portray them as real humans, with their own personalities and not just pigeon-hole them into the big alpha that has Read More...
There are lots of fun things to do in the Motor City. My favorites include things like NOT getting mugged and NOT witnessing a gang killing because that's all I hear about in today's news. City gone bankrupt. The terrors of 8 Mile. A whole lot of empty urban landscape ready for filming the newest zombie apocalypse movie. But Detroit still has a lot going on that's fun. Guess which ones of Read More...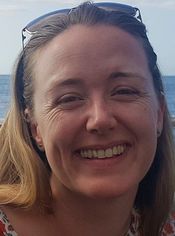 Ever since I first saw the 24 series on tv, sitting cross legged in front of a tiny 11 inch tv screen, I was captivated by the idea of real time story telling. Okay – clearly I had to suspend my disbelief… not that Kiefer Sutherland's character could pull of the amazing death defying struggle against the baddies, but that he could cross LA in less than five minutes! But still. The idea of a Read More...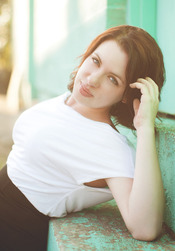 I'll be the first to admit that writing THE LAST KING was a labor of love—emphasis on the labor part. It's always challenging to start a new series after spending years being in a different world, but this book had a very specific problem that it took me far too long to figure out. Beckett King, the hero, was a Read More...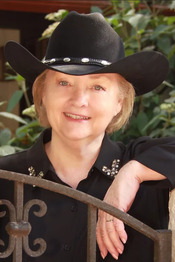 Like most people in small towns, my daily life is woven between generations. I never remember a time when I said, "I'm not sure what to do or which way to turn." I've always had relatives around, not only giving me advice, but pushing me in what they think is the right direction. So when I began MORNINGS ON MAIN I knew I Read More...
At every new book launch, certain questions pop up again and again: "Where do you get your ideas?" "What's the process of writing a book?" It's different for every writer, and while my process has evolved some over the years, fundamentally it's stayed the same through ten published novels: The Big Idea: For me, every book begins with a big idea, something that gets me excited Read More...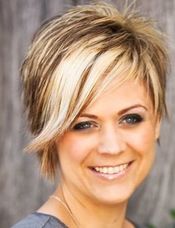 What a torturous exercise, combing through gorgeous vampire after gorgeous vampire to compile a list of my top ten. As a vampire lover, and now author of my own vampire series, is there anything more sexy than a dark, mysterious man with hypnotic eyes and thirst for blood? Maybe they want to protect you or maybe they just want to bite your neck. Either way, I'm a sucker (pun intended!) for these brooding, mythological Read More...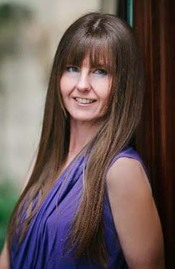 My answer to this question is probably different than you'd get out of most writers because I write with a partner—my husband. We approach our stories —and shifters—from two different directions, which mean we each bring something different to the table. When it comes to our writing team roles, Hubby's responsible for the action stuff. Think fighting, shooting and blowing things up. Yeah, it's cliché, but it's what he Read More...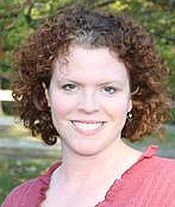 In SIT, STAY, LOVE, a large-scale dog fighting ring covering several Midwestern states is exposed, creating national media attention. The High Grove Animal Shelter steps forward to take in some of the abused dogs, dedicating countless hours to care for and retrain them in an off-site location until they are ready and able to be adopted into loving homes. If this sounds like Read More...
26 - 50 of 5244 ( prev | more Fresh Fiction Blog )