Holiday Potluck
Join us for the fun!
Nothing is better than a mug of hot chocolate in the winter, and RaeAnne Thayne has the perfect recipe to make. Luxurious Hot Chocolate 4 cups of milk (whole is best) 8 ounces of high-quality chocolate … I like Guittard semisweet chips. White chocolate works too, for a different taste Read More...
Recipe Provided by Viki Ferrell Here's my family's all time Christmas favorite: Gramma Ferrell's Molasses Cookies. I've been making them since she gave me this recipe shortly after my husband and I married 40 years ago. My girls have loved them since they were little. It just isn't Christmas if I don't make them! It was only recently that I found out that Read More...
CJ's Grape Salad isn't the original name of this recipe. I don't remember what my friend Teri called this dish when she served it at a get-together at her home six years ago. All I do know is my family loved this decadent grape salad that was served as a side dish, even though it tastes like dessert. And no one in my family loved it more than my youngest daughter Read More...

This recipe is special to me for two reasons. First of all, this pie crust is an old family recipe. If done right, it is the best pie crust in the world. My grandma used to make cherry pie with it, and my mom has used it to make every kind of pie there is. Pie is something that feels very HOLIDAY to me, no matter what you put in it. But I like blackberry Read More...

I was born in Texas, so I was raised on Tex-Mex. When we first moved to Montana, no one had ever heard of tortillas. But my mother talked the grocery into getting some for her and began teaching friends how to make enchiladas. They were a hit – except for one friend who claimed her family liked them better using pancakes. :) My latest book in the Read More...
In my family, our Thanksgiving plates border right on the edge of a bounty to be grateful for, and an overindulgence for which we should ask forgiveness. You see, we take a love of food to a whole new level, and with my mother mixing stuffing next to steaming pots of potatoes, and my husband wrestling a turkey the size of a small child in and out of the oven, kitchen space for any addition Read More...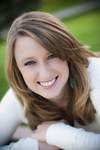 My family has been making these Gingerbread People since before I can remember. It has become one of our most treasured Christmas traditions! Every year, we all make a point to gather together to make our Christmas cookies. We make our traditional gingerbread men, angels and Christmas trees, but through the years, we've gotten creative with the dough leftovers. So, now we have new favorites that we love to make – like reindeer-headed gingerbread Read More...

Usually we travel every Thanksgiving to family a few states away. This year, however, my husband is working, so we're homebound. I'm pretty excited about it, but my daughters are bouncing off the walls. Not only do we not have to drive seven hours each way, but they want to cook the dinner. I'll probably make the turkey, but my parents are arriving at the airport at noon, so the kids are Read More...

THE SHEIKH'S CHRISTMAS CONQUEST opens in snowy England at Christmas time, so I'm sharing with you my all time favorite mince-pie recipe. The pies have orange pastry and are topped with cream cheese. They are super-indulgent and completely irresistible and I defy you to stop at one! It's a famous Read More...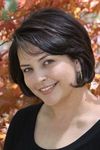 In WHERE THERE'S SMOKE a novella in the A WRONG BED CHRISTMAS book, my two characters Emma and Erik are stuck in an abandoned cabin with only a couple of granola bars, a box of expensive chocolates and a very nice bottle of wine. Not the worst to make a meal on, but if I were planning the perfect meal Read More...

Writing is tough job, of course, but someone has to do it, right? Reviews that make you want to stick to your day job? A Quasimodo posture from endless hours bent over the keyboard? And don't get me started on the endless stream of social media on which I should maintain a presence. Facebook, Twitter, Pinterest, Goodreads, and what's up with this Periscope thing? Do I need water wings for that? But one Read More...

Welcome to Fresh Fiction's Holiday Potluck! Some of your favorite authors are bringing scrumptious treats to this virtual gathering, and they are even offering their recipes so you can make these goodies at home and share them with friends and family this season. Here is the recipe for Sylvia McDaniel's (author of DEADLY) Cheese Ball, which is perfect for all Read More...
13 - 24 of 132 ( prev | more Holiday Potluck )