Fresh Chat
Conversations With Authors
On the eve of her latest release, WHEN THE MARQUESS FALLS, Lorraine Heath chatted with reviewer Miranda Owen about writing historical romances, her favorite characters, and who she reads to escape. Occasionally, in one of my online book groups, the question comes up asking Read More...
Prolific contemporary romance author, Sara Orwig, stops by Fresh Fiction to discuss her career, traditions and her 102nd book REUNITED WITH THE RANCHER. Describe the relationship between Tom and Emily Knox. Were there challenges in writing it? REUNITED WITH THE RANCHER is about Read More...

Monique Daoust: Kerrelyn Sparks's HOW TO MARRY A VAMPIRE MILLIONAIRE was my introduction to both contemporary and paranormal romance, and I have remained a fan all along. It is my pleasure to welcome Kerrelyn Sparks to Fresh Fiction today! Kerrelyn Sparks: Thank you for inviting me! Monique Daoust: You Read More...

This is part two of Mary Balogh's interview with Miranda Owen. To read the first half, click here. Miranda Owen: I'm in a few online book groups, and there is always a discussion about what we, as readers, drives us crazy about the genre we love – whether it's technical Read More...

Miranda Owen: After reading SOMEONE TO LOVE, I was completely charmed by Alexander and his sister Elizabeth, and was hoping to read their stories next. Even though I wasn't looking forward to a book about Camille Westcott as much as the others, after reading Read More...

Miranda Owen: Each hero in your Victorian Rebels series is sexy but a little dangerous, but your heroines are all very different types of women, and the circumstances surrounding how each romance develops are wildly different. In THE DUKE, the hero and Read More...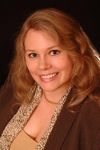 Miranda Owen: I normally don't care for stories about star-crossed lovers but I loved reading YOU CAN'T ALWAYS GET THE MARQUESS YOU WANT. Was it always the plan for this Masters of Seduction series to have the children of two bitter enemies Read More...

Frederick Lisle first appeared in your book WHY LORDS LOSE THEIR HEARTS. Will we see books featuring Frederick's brothers? The Lisle family really caught my interest in WHY LORDS LOSE THEIR HEARTS, and would love to hear more about them. Manda Collins: It was probably poor planning on my part to make the hero of the third book in a Read More...

When you think of criminal profiling, what comes to mind? Maybe Hannibal Lecter teaching Clarice Starling how to track down Buffalo Bill in SILENCE OF THE LAMBS. Or perhaps a group of agents who fly around in a private jet and present new profiles every week to police stations across the country in CRIMINAL MINDS. The actual process of creating a profile is a fascinating blend of psychology and criminology, and there's not just Read More...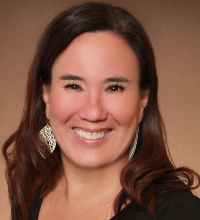 Taking a lunch break with the ever funny and fabulous Kathy Lyons (aka Jade Lee). Her new series is about grizzly bears -- manly beasts who are tamed by women. So, grab your lunch and see what you missed! [ Read More...

Did you miss our TweetChat with Jill Shalvis today? Never fear, you can read it here. About Jill Shalvis New York Times Best Selling Author New York Times bestselling author Jill Shalvis lives in a small town Read More...

Suzanne Enoch is one of the more prolific voices in historical romance and with the release of her newest book -- the first in a brand-new series -- HERO IN THE HIGHLANDS she is ready to introduce her readers to the sexy Major Gabriel Forrester and the head-strong Highlander Fiona. Enoch took a few moments to answer some questions about HERO IN THE HIGHLANDS and Read More...
13 - 24 of 188 ( prev | more Fresh Chat )