Fresh Chat
Conversations With Authors

Frederick Lisle first appeared in your book WHY LORDS LOSE THEIR HEARTS. Will we see books featuring Frederick's brothers? The Lisle family really caught my interest in WHY LORDS LOSE THEIR HEARTS, and would love to hear more about them. Manda Collins: It was probably poor planning on my part to make the hero of the third book in a Read More...

When you think of criminal profiling, what comes to mind? Maybe Hannibal Lecter teaching Clarice Starling how to track down Buffalo Bill in SILENCE OF THE LAMBS. Or perhaps a group of agents who fly around in a private jet and present new profiles every week to police stations across the country in CRIMINAL MINDS. The actual process of creating a profile is a fascinating blend of psychology and criminology, and there's not just Read More...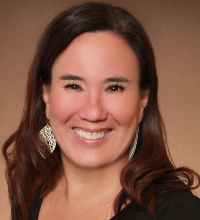 Taking a lunch break with the ever funny and fabulous Kathy Lyons (aka Jade Lee). Her new series is about grizzly bears -- manly beasts who are tamed by women. So, grab your lunch and see what you missed! [ Read More...

Did you miss our TweetChat with Jill Shalvis today? Never fear, you can read it here. About Jill Shalvis New York Times Best Selling Author New York Times bestselling author Jill Shalvis lives in a small town Read More...

Suzanne Enoch is one of the more prolific voices in historical romance and with the release of her newest book -- the first in a brand-new series -- HERO IN THE HIGHLANDS she is ready to introduce her readers to the sexy Major Gabriel Forrester and the head-strong Highlander Fiona. Enoch took a few moments to answer some questions about HERO IN THE HIGHLANDS and Read More...

Erika Kelly is best known for her sexy Rock Star Romance series, but in October she launches a brand new series about hot and bothered brothers. Back in April Fresh Fiction critic Miranda Owen chatted with Kelly about her Rock Read More...

Today Jessica Lemmon's newest series, Billionaire Bad Boys debuts with THE BILLIONAIRE BACHELOR. Reviewer Miranda Owen chatted with Jessica recently about her Second Chance series, spinning off her characters, and why billionaires are still so sexy. Some of the characters in your Second Chance series have connections Read More...

Bonnie Vanak is no stranger to a full plate. She released two new novels in her Werewolves of Montana series this spring, and she is already looking forward to the rest of the year. In between the craziness of writing and publishing her books, she took a moment to chat with our Miranda Owen Read More...

If you're a fan of Foyle's War, Downton Abbey or other between-the-wars period pieces on PBS / BBC, then check out RADIO GIRLS for a glimpse behind the scenes of the start of the BBC. Mixing fictional and non-fictional characters, Sarah-Jane Stratford Read More...

The fourth book in L.P. Maxa's The Devil's Share series PLAY SOFTLY released on June 8th, and fans were instantly transported back into the world of rock and roll that Maxa writes so well. Miranda Owen chatted with Maxa about Read More...

Last week Kat Martin published her latest novel INTO THE WHIRLWIND to great fanfare here at Fresh Fiction! Reviewer Helen Williams instantly put down the book and wanted to know more from Martin about her BOSS, Inc. series, how she picks the right leads for her books, and what she Read More...

Tosca Lee, author of THE PROGENY, sits down with Fresh Fiction reviewer Debbie Wiley to talk about her new thriller. Debbie Wiley: Hi, Tosca! Thank you for joining us today at Fresh Fiction! I absolutely love the concept of THE PROGENY as it combines the modern day with the historical in Read More...
13 - 24 of 181 ( prev | more Fresh Chat )