History ReFreshed
Exploring what's "new" on the historical shelves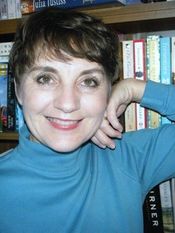 With the lush PBS Masterpiece series "Indian Summers" soon to begin Season Two, it's time to look at another round of novels that explore the exotic, complex world of the British Raj in India and the struggles for Indian independence. Read More...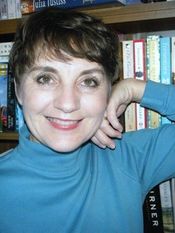 With children out of school and folks going on vacation, summer is traditionally the time for blockbuster movies, usually action-adventure or comic-book-hero sagas designed to snag the interest of kids and families. Then there are "blockbuster books"—novels that strike the popular imagination and become runaway bestsellers. Though I tend not to like those extremely popular books, since several are set in one of my favorite time periods—World War II—for Read More...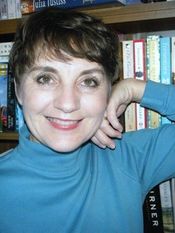 Who doesn't love to peek into the lives of the rich, famous and influential? To spark your summer reading, this month we will take a look at protagonists (some real historical figures, some fictional) who strive for fame, fortune, and glory in the chaotic decades after the devastation of World War I. We begin with Hazel Gaynor's Read More...
In May, thoughts turn to the May Pole dances and Spring celebrations in Merrie Olde England. This month's selections illumine the worlds of court and entertainment, revealing the sometimes stark reality of life for women in England in the 18th century—both high-born and commoner. Beginning with the political, we have MISTRESS OF THE COURT by Read More...
When spring is in the air, thoughts turn to romance…and what is more romantic than springtime in Paris? Or to be more exact, springtime in Versailles, as all the choices we'll explore this month take place around the small hunting lodge at the edge of a royal forest which became a palace whose very name conjures images of luxury, excess, drama and tragedy. The kings who inhabited that palace dominated the known world Read More...
In honor of St. Patrick's Day, this month we'll give a nod to the wearin' of the green with a series of stories featuring Irish characters and settings. For as the old Irish saying goes: "Always remember to forget The friends who proved untrue But never forget to remember The ones who stuck by you." And what friend is Read More...
What could be more romantic than Italy? The hush of a gondola plying the waters of a Venetian canal, the painted beauty of the countryside around Florence, the walled cities of Sienna and San Gimignano… For your Valentine month treat, I offer up a quartet of historical fiction that explores the art, craft, excitement and intrigue of Venice, Florence and Sienna. Enjoy! Progressing chronologically, we begin with Read More...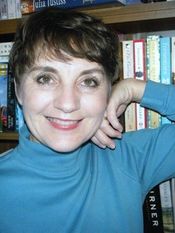 Are you as distressed as I am that Downton Abbey will soon be ending FOR GOOD? (sob) Given the world-wide popularity of the show, there are surprisingly few books set in the Edwardian era that incorporate the upstairs-downstairs, love-interest and drama that make the show so engaging (to say nothing of the yummy fashions.) But, in an attempt to offer solace, I've gathered a few volumes which segue in and beyond Read More...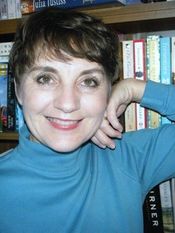 Christmas is filled with traditions whose repetition year after year provide a sense of continuity and joy, as we remember favorite moments from childhood and anticipate adding new memories to that book of mental treasures. Since many of our traditions date from the Victorian period, I wanted to offer an array of historical fiction from that era as a special Christmas tribute. However, as I began to scan the real and digital shelves, I found Read More...
Earlier this month in Anaheim, Blizzard Entertainment held its annual conference (BlizCon) to showcase upcoming releases by this originator of some of the most popular and innovative computer games on the market. In honor of one of its signature brands, World of Warcraft, which features a medieval-like fantasy landscape of warriors and weapons, we will look this time at books from the medieval world. BOHEMIAN GOSPEL by Dana Chamblee Carpenter Read More...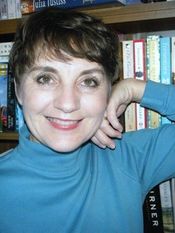 Two things historical fiction readers love: historical dramas brought to television, usually by the BBC, and series of books featuring the same characters and settings. In honor of Masterpiece Theater's new fall historical series Home Fires, which highlights the women of one small village and their work to further the war effort in the opening days of World War II, we'll look at three authors who have created series that also Read More...
With PBS set to begin another lush historical series, Indian Summers, set in the waning days of British rule in 1930s India, it's time to look at fiction that illuminates that fascinating and vanished world. THE RAJ QUARTET by Paul Scott Read More...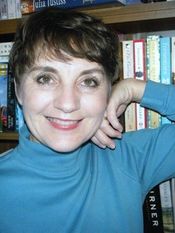 There's something about summer that makes me think of sipping mint juleps on the front porch swing under a lazy fan, lush ferns in pots, and the sound of bees buzzing in the hydrangea bushes. For this column, we'll visit Roaring Twenties-to-World War II-era fiction set in the South, New York and Seattle. MAGNOLIA CITY by Duncan W. Alderson Read More...
Author Julia Justiss joins Fresh Fiction for another installment of the History ReFreshed column. Welcome, Julia! In a nod to the recent releases of movies Unbroken and American Sniper, in this installment, we'll examine a selection of novels that explore life and love during World War II. In keeping with the world-wide scope of that conflict, one book Read More...
Fresh Fiction is thrilled to welcome historical fiction author Julia Justiss for another installment of the History ReFreshed column. Austen lovers: This one is for you! Part The First explored series by authors who described Darcy and Elizabeth's passion in a detail that would have made their creator Read More...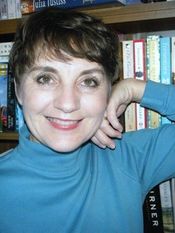 Fresh Fiction is thrilled to welcome historical fiction author Julia Justiss for another installment of the History ReFreshed column. Austen lovers--this one is for you! Can't get enough of Pride and Prejudice? Did PBS's recent DEATH COMES TO PEMBERLEY Read More...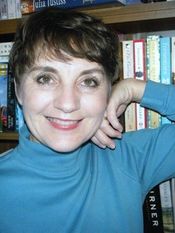 Can't get enough of Downton Abbey fiction? Here's a new lineup of contenders for your English upstairs-downstairs addiction. CAVENDON HALL CAVENDON HALL Read More...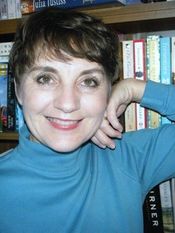 Can't get enough Downton Abbey? Although Downton-like fiction is still rarer than the more literary multi-generation family secret-type (don't worry; more new Downton-type stories are coming) here are a few suggestions to keep you going between seasons. THE AMERICAN HEIRESS Read More...
We've gone from the medieval match of Charles V of England to the final moments of Richard III's disputed reign.  Now, to the resolution of the struggle!  Elizabeth of York, who ended the bloodshed by uniting the two warring factions, is the featured heroine of several novels.  Daughter of Edward IV, she wed Henry Tudor, exiled knight who defeated Richard III at the Battle of Bosworth Field to become Henry VII Read More...
The previous column focused on the personages who began the Wars of the Roses, from Henry VI's claim for the throne being challenged by his cousin Richard of York until the death of Edward IV.  Now the stage is set for the final decisive struggle between the Plantagenet heirs, represented by Edward IV's brother Richard, and the Read More...
The old story goes that during the tumultuous days of fighting between rival branches of the English ruling Plantagenet family, courtiers wanting to make their loyalties known wore a white rose if they favored Richard of York, a red one if they supported the Lancastrian Henry.  For nearly 500 years since, the struggle for the throne known as the Wars of the Roses has riveted the attention of historians—and novelists. Of particular interest Read More...
After Lucretia Borgia, the character who has captured the most attention in fiction about the Renaissance is Catherine de Medici.  Daughter of one of Italy's most important families, to secure a political alliance, she was bartered in marriage to Henri, second son of King François of France.  When the Dauphin of France died, her husband Henri became king. Like Read More...
"Over a decade in the making, the Showtime Original Series The Borgias is the Read More...
13 - 35 of 35 ( prev | Last )