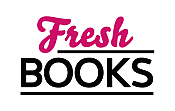 Spring flowers, great May books to enjoy!
Get to Know Your Favorite Authors
Blogging Soon:
Jade Lee

Writing a Woman's Life
How Women's Fiction Charts Our Course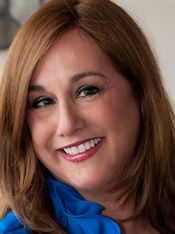 GREAT WITH CHILD tells the story of ambitious, driven Abigail Thomas. The hard working daughter of immigrants, Abigail is up for partnership at a prestigious law firm. But then she is thrown by an accidental pregnancy that threatens to upend her life. While tempted by a new man she meets, she's also secretly pining for the man who is the father of her child Read More...
Liu Qingwu doesn't set out to commit a crime. He only wants to sell a painting—something more substantial than the Impressionist knockoffs he flogs to tourists in front of New York's Metropolitan Museum of Art. But the lucrative commission he receives from a Chelsea art dealer is more complicated than he initially realizes. Liu has been hired to create not an homage to Andrew Cantrell's modernist masterpiece, Elegy, but a forgery Read More...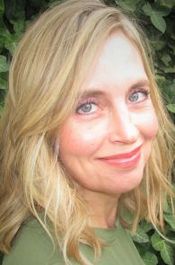 Ivy Baygren has two great loves in her life: her husband, Adam, and the bungalow they buy together in one of the oldest neighborhoods in Salt Lake City, Utah. From the moment she and Adam lay eyes on the home, Ivy is captivated by its quaint details—the old porch swing, ornate tiles, and especially an heirloom rose bush bursting with snowy white blossoms. Called the Emmeline Rose for the home's original owner, it Read More...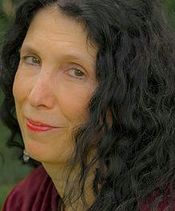 It's 1969, and sixteen-year-old Lucy is about to run away to live off the grid in rural Pennsylvania, a rash act that will have vicious repercussions for both her and her older sister, Charlotte. As Lucy's default caretaker for most of their lives, Charlotte's youth has been marked by the burden of responsibility, but never more so than when Lucy's dream of a rural paradise turns into a nightmare Read More...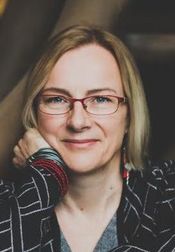 Marianne Stokes fled England at seventeen, spiraling into the manic depression that would become her shadow. She left behind secrets, memories, and tragedy: one teen dead, and her first love, Gabriel, badly injured. Three decades later she's finally found peace in the North Carolina recording studio she runs with her husband, Darius, and her almost-daughter, Jade…until another fatality propels her back across the ocean to confront the long-buried past. In her Read More...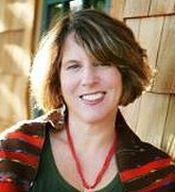 The Bradford sisters are famous in Rockport, Massachusetts: for their beauty, their singing voices, their legendary ancestors, and their elegant mother, Sarah, who has run the historic Folly Cove Inn alone ever since her husband disappeared. The two youngest sisters, Anne and Elly, fled Folly Cove as soon as they could to pursue their dreams and escape the Bradford name, while Laura stayed and created a seemingly picture perfect life. After a series of bad Read More...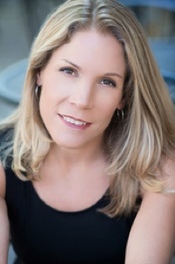 When Char Hawthorn's husband dies unexpectedly, she is left questioning everything she once knew to be true: from the cozy small town life they built together to her relationship with her stepdaughter, who is suddenly not bound to Char in any real way. UNTETHERED explores what bonds truly form a family and how those bonds can be tested and strained. Char, a college professor Read More...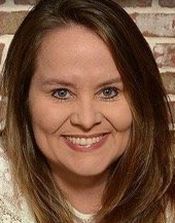 From the outside, Sycamore Glen, North Carolina, might look like the perfect all-American neighborhood. But behind the white picket fences lies a web of secrets that reach from house to house. Up and down the streets, neighbors quietly bear the weight of their own pasts—until an accident at the community pool upsets the delicate equilibrium. And when tragic circumstances compel a woman to return to Sycamore Glen after years of self-imposed banishment Read More...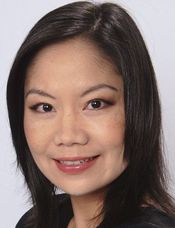 At the moment of the Emperor's death, everything changes in the palace. Mei, his former concubine, is free, and Pheasant, the heir and Mei's lover, is proclaimed as the new Emperor, heralding a new era in China. But just when Mei believes she's closer to her dream, Pheasant's chief evil wife, Lady Wang, turns against Mei and takes unthinkable measures to stop her. The power struggle that ensues will determine Mei Read More...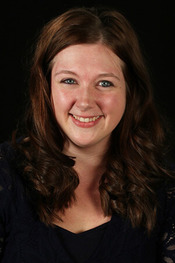 Charlotte is a gifted and superbly trained young musician who has been blindsided by a shocking betrayal in her promising career when she takes a babysitting job with the McLeans, a glamorous Upper East Side Manhattan family. At first, the nanny gig is just a way of tiding herself over until she has licked her wounds and figured out her next move as a composer in New York. But, as it turns out, Charlotte is Read More...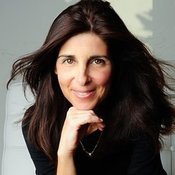 Juliet Lyman is a senior executive at Yesterday Records. Music is her passion and she's very good at her job. That's why her famously philanthropic boss Gideon sends her to Majorca, Spain to work with a very tortured, but talented client. Lionel Harding is one of the best songwriters of the 20th century, the multi-Grammy award-winning lyricist of the third most recorded song in history. But now he's forty-two Read More...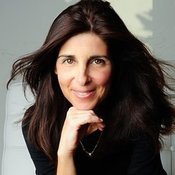 Juliet Lyman is a senior executive at Yesterday Records. Music is her passion and she's very good at her job. That's why her famously philanthropic boss Gideon sends her to Majorca, Spain to work with a very tortured, but talented client. Lionel Harding is one of the best songwriters of the 20th century, the multi-Grammy award-winning lyricist of the third most recorded song in history. But now he's forty-two Read More...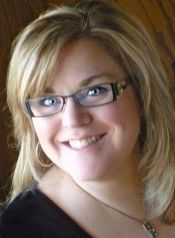 Things are a little rough for Izzy Lane. Still reeling from the break-up of her marriage, the newly single mom moves back to the Philadelphia home she grew up in, five-year-old Noah in tow. The transition is difficult, but with the help of her best friends—and her elderly neighbor, Mrs. Feldman—Izzy feels like she's stepping closer to her new normal. Until her ex-husband shows up with his girlfriend Read More...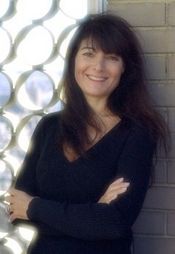 Is it dangerous to search for an old flame you never got over? What if you find him—and he doesn't remember you? In her captivating new novel, Susan Shapiro—memoirist, novelist, humorist and writing teacher extraordinaire—explores the perils of revisiting the passion of yesteryear. Lila Penn leaves Wisconsin for graduate school in the big city, where she falls for her professor Daniel Wildman. Decades after their tangled link, she arranges Read More...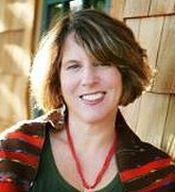 In the coming months, I am going to be doing Q & A's with a number of women's fiction authors.  I think you'll find their work engaging and their thoughts—on writing, life and how to balance it all—fascinating. I know I did!  First up is novelist, journalist and celebrity ghostwriter Holly Robinson. Holly is the author of several books, including The Gerbil farmer's Daughter: A Memoir Read More...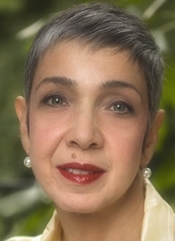 My new novel, THE HOUSE ON PRIMROSE POND, just came out from New American Library on February 2, 2016, and I'm excited, happy and proud. I am also as busy as I can possibly be because now that the book is done and has made its debut, I can't simply bask in the warm sun of pride and satisfaction—far from it. Instead Read More...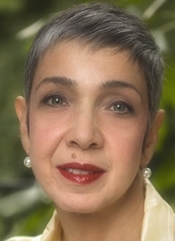 Choosing the professions of my fictional characters is something I look forward to every time. I try to pick something I am interested in, so I can write about it with conviction, passion and sincerity. I would not, say, write about an accountant or a mathematician; for me, math is a major irritant, like getting sand in my eye. So when it comes to math, I have to take a pass. Read More...
I've certainly explored love in several of my novels—love between men and women (and on a couple of occasions, between men and men) as well as husbands and wives, forbidden, adulterous love and the soul-shocking, bring-you-to-your-knees kind of love a parent can have for a child. But I had never written a novel that explored and unpacked the process of falling in love—until Read More...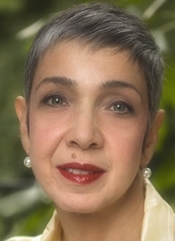 Small Goals, Big Results Back in the late 1990s, before I had published my first novel, I had pocketful of literary aspirations and a heart filled with dreams. I also had two small children and a budget that precluded the hiring of a baby sitter or nanny. Although I had the idea for a novel rumbling around inside me, I despaired of having the time and emotional space in which to write it. The uninterrupted Read More...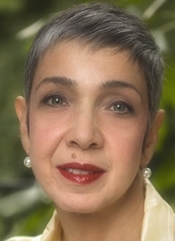 Way back when I was an undergraduate at Vassar College, I majored in art history. My classes were stimulating and exciting; my teachers interested and caring. I loved my academic life and was an excellent student. Since I was happy with my studies and did not have a clear idea about what to after I graduated, I decided to keep on being a student. I applied to and was accepted by a PhD program in Read More...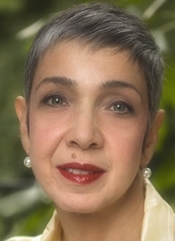 I categorize every single name I hear as better or worse than mine; I've been doing this pretty much my entire life. I'd say ninety-nine percent fall into the better camp but once in while, I come across a name that I actually think is worse. (More on this later.) I have to say that I come by this name honorably enough: I was born in Chadera, Israel, where if the name Read More...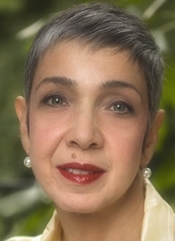 You know the old line about not judging a book by its cover? Well, as reader and writer I can tell you that it's a big fat lie. We all judge books by their covers, especially when confronting a veritable tidal wave of them on the shelves and tables of our local Barnes & Noble or indie bookstores. Book covers instantly convey information about the kind of book and author we're considering. They whisper Read More...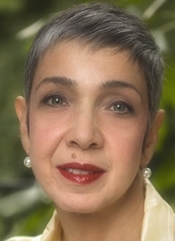 Hello Fresh Fiction readers! My name is Yona Zeldis McDonough and I'll be writing a new column on Women's Fiction for the site. I plan to define, describe and discuss the term, as well as compare it to other similar terms and categories. I'll share my pet peeves and fave raves too. I do hope you'll enjoy the posts and keep coming back for more. And I also hope you'll Read More...