Holiday Potluck
Join us for the fun!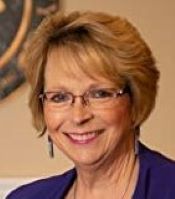 Latkes, in case you don't know, are potato pancakes, fried in oil. The holiday celebrates the Maccabees (the Hebrew word for "hammer") victory over the Greeks who wanted the Jews to reject their one G-d and worship pagan gods. When the Jews reclaimed the Temple, they found only enough uncontaminated oil to light the menorah for one night. Instead, the Read More...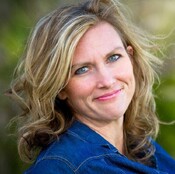 I'd chose Gage's Peppermint Mocha because I love peppermint, coffee, chocolate and the very handsome Gage McKenna from my Alaskan Courage series novel—STRANDED. Gage is quite the chef and loves to mix up flavors and this drink is layered with plenty of yummy warmth for a cold, winter day. My family and I love to sip holiday drinks like these sitting by Read More...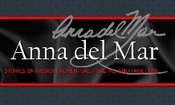 In our home, the holidays are all about family, about coming together to celebrate our blessings and have fun. We're a global bunch and people travel from all over to gather at our house. There's lots of laughter and an excess of delicious foods. But the star of the evening is my Mom's sangria. Read More...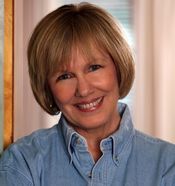 New York Times bestselling mystery author Kate Carlisle is a native Californian who worked in television production for many years before turning to writing. Kate also studied acting and singing, toiled in vineyards, collected books, joined a commune, sold fried chicken, modeled spring fashions and worked for a cruise ship line, but it was the year she spent in law school that finally drove her to begin writing fiction. It seemed the safest way Read More...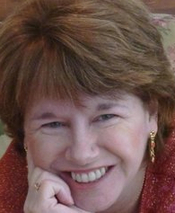 Christmas is over, you say? BAH! I say. Now that the shopping-and-mailing crunch is over, this is a time we relish at my house. It's a time to sit back, relax, and enjoy the rest of the season. The house is decorated, the deadlines are over, and there are still Christmas movies and music to enjoy, all at a more leisurely pace! And, confession time: The first chance I had Read More...
Does your family have a favorite they've grown to love year after year? Here's one for Christmas morning and it's easy to make the night before. Less stress on all! Here's another favorite holiday recipe that my family expects on Thanksgiving Day and Christmas for Breakfast. A good friend gave this recipe to me over 45 years ago, and it's been standard fare at our house for years. ~ Viki Read More...
From Miranda Owen "Ok, I lost the original recipe in my great grandmother's church cookie cookbook, but luckily found this Read More...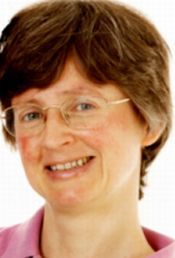 In Ireland it is usual for a family to eat roast turkey on Christmas Day and to bake a ham on Christmas Eve. The rind of the ham is cut off prior to cooking and this goes on top of the turkey as it is placed in the oven. To bake the ham, we steep it in water overnight to remove the worst of the salt. Then we remove the rind, score the fat into Read More...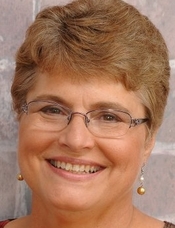 Merry Christmas from me, Patricia Davids. If you love pecans the way I do, you'll want to enjoy this delicious holiday recipe all year round. They are called Kentucky Pecan Bars and they are YUM. Pair them with a cup of hot peppermint cocoa and you'll have a real treat to savor while you enjoy my latest book, Read More...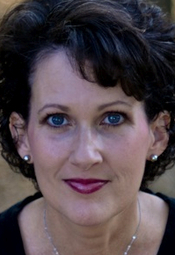 When I walked down the aisle and said "I do," I married into the Christmas tradition of making roll-out cookies for Santa. My husband's family has a to-die-for recipe that produces cookies with a tea cake texture that melts in your mouth. The secret ingredient is sour cream which makes them not too sweet … just right. And nobody can eat just one. We've baked cookies almost every December Read More...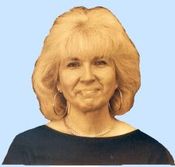 Holiday Bon Appétit! Here is a delicious holiday recipe to enjoy alongside my latest Christmas book: HER MISTLETOE COWBOY. I think Christmas and everyone I know thinks of my mint chip brownies and my marzipan bundt cake. The brownies are more or less a standard recipe, except doubled (so the brownies are nice and thick) and add in lots of mint Read More...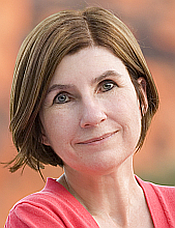 I have always been a chocolate fiend. Chocolate chip cookies, chocolate ice cream, chocolate fudge, chocolate candy with almost any filling, even semi-sweet chocolate chips straight from the package are my vice. I prefer chocolate anything for dessert, except perhaps mole, which is a combination of chiles and chocolate, something that makes no sense to me. Chiles should be spicy, and chocolate should be sweet. When I turned 21 in college, my best Read More...
Nothing is better than a mug of hot chocolate in the winter, and RaeAnne Thayne has the perfect recipe to make. Luxurious Hot Chocolate 4 cups of milk (whole is best) 8 ounces of high-quality chocolate … I like Guittard semisweet chips. White chocolate works too, for a different taste Read More...
Recipe Provided by Viki Ferrell Here's my family's all time Christmas favorite: Gramma Ferrell's Molasses Cookies. I've been making them since she gave me this recipe shortly after my husband and I married 40 years ago. My girls have loved them since they were little. It just isn't Christmas if I don't make them! It was only recently that I found out that Read More...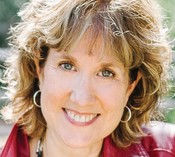 CJ's Grape Salad isn't the original name of this recipe. I don't remember what my friend Teri called this dish when she served it at a get-together at her home six years ago. All I do know is my family loved this decadent grape salad that was served as a side dish, even though it tastes like dessert. And no one in my family loved it more than my youngest daughter Read More...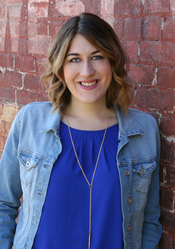 This recipe is special to me for two reasons. First of all, this pie crust is an old family recipe. If done right, it is the best pie crust in the world. My grandma used to make cherry pie with it, and my mom has used it to make every kind of pie there is. Pie is something that feels very HOLIDAY to me, no matter what you put in it. But I like blackberry Read More...
I was born in Texas, so I was raised on Tex-Mex. When we first moved to Montana, no one had ever heard of tortillas. But my mother talked the grocery into getting some for her and began teaching friends how to make enchiladas. They were a hit – except for one friend who claimed her family liked them better using pancakes. :) My latest book in the Read More...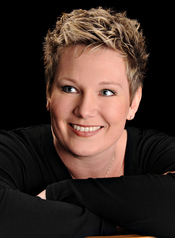 In my family, our Thanksgiving plates border right on the edge of a bounty to be grateful for, and an overindulgence for which we should ask forgiveness. You see, we take a love of food to a whole new level, and with my mother mixing stuffing next to steaming pots of potatoes, and my husband wrestling a turkey the size of a small child in and out of the oven, kitchen space for any addition Read More...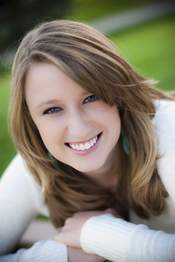 My family has been making these Gingerbread People since before I can remember. It has become one of our most treasured Christmas traditions! Every year, we all make a point to gather together to make our Christmas cookies. We make our traditional gingerbread men, angels and Christmas trees, but through the years, we've gotten creative with the dough leftovers. So, now we have new favorites that we love to make – like reindeer-headed gingerbread Read More...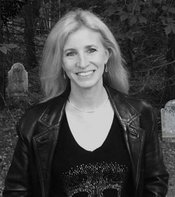 Usually we travel every Thanksgiving to family a few states away. This year, however, my husband is working, so we're homebound. I'm pretty excited about it, but my daughters are bouncing off the walls. Not only do we not have to drive seven hours each way, but they want to cook the dinner. I'll probably make the turkey, but my parents are arriving at the airport at noon, so the kids are Read More...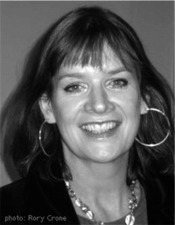 THE SHEIKH'S CHRISTMAS CONQUEST opens in snowy England at Christmas time, so I'm sharing with you my all time favorite mince-pie recipe. The pies have orange pastry and are topped with cream cheese. They are super-indulgent and completely irresistible and I defy you to stop at one! It's a famous Read More...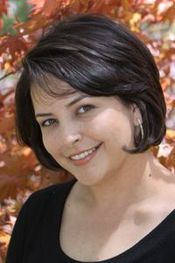 In WHERE THERE'S SMOKE a novella in the A WRONG BED CHRISTMAS book, my two characters Emma and Erik are stuck in an abandoned cabin with only a couple of granola bars, a box of expensive chocolates and a very nice bottle of wine. Not the worst to make a meal on, but if I were planning the perfect meal Read More...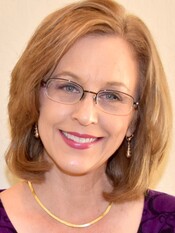 Writing is tough job, of course, but someone has to do it, right? Reviews that make you want to stick to your day job? A Quasimodo posture from endless hours bent over the keyboard? And don't get me started on the endless stream of social media on which I should maintain a presence. Facebook, Twitter, Pinterest, Goodreads, and what's up with this Periscope thing? Do I need water wings for that? But one Read More...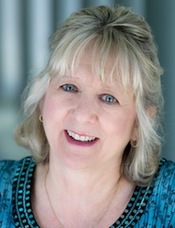 Welcome to Fresh Fiction's Holiday Potluck! Some of your favorite authors are bringing scrumptious treats to this virtual gathering, and they are even offering their recipes so you can make these goodies at home and share them with friends and family this season. Here is the recipe for Sylvia McDaniel's (author of DEADLY) Cheese Ball, which is perfect for all Read More...
To the Fresh Fiction virtual Holiday Potluck, I would bring a fruit basket that contains apples, strawberries, peaches, pears, plums and bananas. I am currently writing the Superstition Mysteries, which premiered in October with LOST UNDER A LADDER. Researching superstitions has become great fun, and to some extent I incorporate them into my own life. Am I superstitious? Maybe more than Read More...
1 - 25 of 132 ( First | more Holiday Potluck )