Author News
Fresh News from Authors

Happy Birthday Tom! Tom is three-quarters of a century old today. WOW! Happy Birthday to my sweetie. Birthdays belong to the owner and are always a time to celebrate. They are a memorial of the past year and a celebration of the coming one. A Read More...

Baby it's cold outside. Boy is it ever! But Tom and I are all snug as two bugs in a rug with our wood stove and our stack of fresh logs for the fire. The wood will keep our heating costs down and our toes all warm and toasty! While I'm recuperating from foot surgery I am under house arrest as I work on my next book, The Unforgettable Miss Baldwin Read More...

We didn't need to return the champagne. Two sips, done and yum! I'm going to tell you a little secret: I've never ever made a New Year's Resolution. There! The cat's out of the bag. Why? Every positive change I've made in Read More...

My angel is all caught up in the holiday spirit. No matter what I say, she insists I take the time to enjoy the tree lights and sing Christmas carols. She even wants me to paint a winter landscape. She reminds me to be kind, patient and generous of spirit. She says, "Remember Scrooge? Of course! Who can forget the miser who turns into a kind and giving soul? Read More...

On the first December Sunday, December 3, Tom and I took the 90 minute drive up the Palisades, across the Bear Mountain Bridge, around the bending roads and up the hills, to the West Point Cadet Chapel in West Point, NY. West Point is actually the name of the town, the home of the United Read More...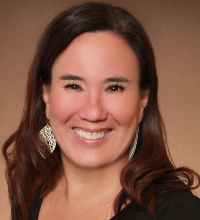 New Rule: No Holidays allowed until I finish dying my Easter Eggs. I used to love holidays. Easter eggs, Halloween costumes, even flag day was fun. But since my kids have left home (Yippee, empty nesting!), I can't be bothered to notice the passing of days. Well, that's not exactly true. I count days by words written and deadlines missed or (fingers crossed) made. So now that we've Read More...

As a kid, my creativity took the form of re-creating. I took clothes apart and remade them into something different. I turned my mother's gown into a dress. Mom was horrified. I also took apart radios and clocks and put them back together. Dad was supportive. I sometimes needed his help. I also began drawing when I was a kid. I drew faces and comic book characters, like Wonder Woman. Everything around me Read More...

I hope you had a good week. Unfortunately, I spent mine sick with a head cold, sinus infection and fun upper respiratory infection. But I was happy to catch a cold if it meant spending a few days up in Hershey, PA with my awesome gal-pal and fantastic fellow author (if you haven't read her, you MUST check her out), Kathryn Cushman. Why did I share that Read More...

There are some Thanksgivings my husband Tom and I travel to Phoenix, Arizona to visit our grandchildren in the west. This year our Marietta, GA family joined us here in Phoenix. There are eleven of us, five are the kids. We love it, the cousins love getting together, we have fun, lots of laughing and telling stories and, of course, eating out, eating in, and eating on the big day.Thanksgiving is always a special Read More...

I love to get dressed up and go out on the town. Even, now at my age (I just turned 82 years young!) I love to go out with my husband Tom. Just last weekend we went to a party at the ballroom dance studio where we practice our fox-trot, waltz, salsa and so many more. Our talented instructors, Monika and Henry just celebrated Read More...

Many blue moons ago I had the great pleasure of having High Tea at the Helmsley Palace in New York City. Or so I thought! Much to my surprise, I was mistaken in my assumption that it was called High Tea. In fact, the proper name is: Afternoon Tea. Fascinated with the ritual of "tea time", I explored the history and found that Read More...

I chose the word obstacles for our letter today, because let's face it, we all encounter our fair share of obstacles. Whether it's an issue with our kid's homework or teacher, an issue on the job, a family issue, a spiritual issue–life is full of issues and obstacles, but it's how we react to the obstacles that matters. It's a great idea to just weave around the obstacle and Read More...
1 - 12 of 780 ( First | more Author News )