Author News
Fresh News from Authors
Kirkus Reviews says that "Connie and Jonathan's trials, tribulations, and second chance at love are engaging . . . Another visit to Sea Kiss will charm romance fans" in WHAT HAPPENS IN SUMMER (June 5, 2018). WHAT HAPPENS IN SUMMER by Caridad Pineiro Read More...

Brooklyn Ann is back with a brand new Regency paranormal romance and she wants you to take a bite out of WYNTER'S BITE for only $.99. From now until April 15th, WYNTER'S BITE is available for a special discount. You can't go wrong with a sexy new read! Read More...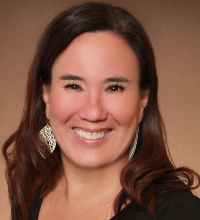 Does the start of baseball season get you thinking about the men of summer? Well, go into the locker room with Kathy Lyons and uncover all the secrets in her Locker Room Diaries. Read More...

You may think Easter sweet treats are all about those chocolate eggs that you hide around the house for the kids to find (or not). But in our family, it's about Noodle Pudding! This is no mashugana. And it's notkugel! It's noodle! Read More...

Big excitement from Lynne Marshall! I'm super excited about my Delaneys of Sandpiper Beach trilogy due out March, April, and May of this year for Harlequin Special Edition. As if that isn't enough, the first book is my 25th with Harlequin. Read More...

Spring is in the air, (hopefully) and so is our desire to get into shape. But instead of thinking seasonally when it comes to your health - think long term. I'm going to give you three bits of advice so that you can be independent for the rest of your life: Move every day. Eat well. Sleep well. At the ripe old age of 82 I have done it all. I lost 50 pounds twenty Read More...

You know that frustration you feel when your computer is behaving badly but you're so in love, you can't bear to break up with it? Turns out that relationships, including the ones we have with our computers, are very complicated. That's how I'm feeling right now about my Mac Read More...

Happy Birthday Tom! Tom is three-quarters of a century old today. WOW! Happy Birthday to my sweetie. Birthdays belong to the owner and are always a time to celebrate. They are a memorial of the past year and a celebration of the coming one. A Read More...

Baby it's cold outside. Boy is it ever! But Tom and I are all snug as two bugs in a rug with our wood stove and our stack of fresh logs for the fire. The wood will keep our heating costs down and our toes all warm and toasty! While I'm recuperating from foot surgery I am under house arrest as I work on my next book, The Unforgettable Miss Baldwin Read More...

We didn't need to return the champagne. Two sips, done and yum! I'm going to tell you a little secret: I've never ever made a New Year's Resolution. There! The cat's out of the bag. Why? Every positive change I've made in Read More...

My angel is all caught up in the holiday spirit. No matter what I say, she insists I take the time to enjoy the tree lights and sing Christmas carols. She even wants me to paint a winter landscape. She reminds me to be kind, patient and generous of spirit. She says, "Remember Scrooge? Of course! Who can forget the miser who turns into a kind and giving soul? Read More...

On the first December Sunday, December 3, Tom and I took the 90 minute drive up the Palisades, across the Bear Mountain Bridge, around the bending roads and up the hills, to the West Point Cadet Chapel in West Point, NY. West Point is actually the name of the town, the home of the United Read More...
1 - 12 of 787 ( First | more Author News )