Leigh Lennon | Author-Reader Match + GIVEAWAY

February 6, 2019
Instead of trying to find your perfect match in a dating app, we bring you the "Author-Reader Match" where we introduce you to authors as a reader you may fall in love with. It's our great pleasure to present LEIGH LENNON!
Writes:
I write many different types of romances. I've never been able to stick to one of anything. I don't have a favorite color, I have two or three. I don't own just one comforter for my bed because that would be too much of a commitment. I don't marry my purse, I date them. Again, the commitment is too much! So, why would I stick to one genre within romance? My books include humor and back and forth banter. It also contains relevant pop fiction. Some may have angst, where others are sweet. But all my romances include swoon-worthy men who would give their lives for their women. If you like to be surprised at the end of the book and love a powerful hero who'd do anything for his gal, I'm the author for you.
My most recent release is coming Jan 31, Must Love Coffee, A 425 Madison Avenue Novel.
About:
Passionate writer and mother of four seeks fans of books with elements of suspense, strong-minded heroines, and secure and sometimes stubborn heroes who don't mind showing their alpha tendencies if they have to protect their girl. Author of many years of experience in drama—she's a mother of three teens after all!
What I'm looking for in my ideal reader match:
- Appreciates a sassy woman who doesn't mind standing up for herself and if the situation warrants, is not afraid of dropping the "F" bomb.
- Has a weakness for spirited children within the story who keep the mom or dad in his or her place.
- Recognizes the gazes and kisses that lead to overly steamy scenes that may leave the reader in need of a battery-powered friend.
- Appreciates a man that is overbearing, for the sake of keeping their girl safe and protected.
- Likes that a man can be a jerk from time to time in the name of love.
- Enjoys the scenic tour of NYC the author takes the reader on as if the city itself was more than just the setting of the story.
What to expect if we're compatible:
- To love the sometimes grumpy and broody hero.
- Some tears but mostly laughter.
- Many moments that will make you warm on a cold night.
Giveaway!
Comment to Win: A $10 Amazon gift card and a digital copy of Unfiltered—another second chance romance written by Leigh Lennon.
Book Info:
After being stripped of all her own wants, Gwen Ambrose is determined to find a man who will put her first. Real Estate mogul Leo Eastman quickly realizes he wants more with the quirky teacher. Fans of second-chance romance will devour this story like a steamy cuppa joe. The first book in the highly anticipated 425 Madison series is now live! Read MUST LOVE COFFEE by Leigh Lennon today.
Only on Amazon + Read for FREE on Kindle Unlimited
Amazon:Â https://rebrand.ly/MLC_425Madison
About the 425 Madison Series
Welcome to 425 Madison Ave the perfect place to fall in love. Nine delicious romances set in fast-paced & sexy NYC just waiting for you to read.
The series features stories from some of your favorite romance authors: Leigh Lennon, MK Moore, Allie York, Aubree Valentine, Kay Gordon, Lauren Helms, Sylvia Kane, Katy Ames, and C. Lesbirel.
Join these authors as they come together, each with a standalone romance for you to enjoy.
Featuring some of readers' favorite tropes: second-chance romance, best friends sibling romance to a good ol' enemies to lovers romance. We've got you covered with a sports romance, a fake relationship and even an ugly duckling or two. Don't forget a brother's best friend and falling for your soul mate. Maybe a little love triangle as well. Each tale offers you something new, something different. After all, 425
For more information, visit the series website:Â www.425madisonseries.com
Follow the series on Facebook:Â https://www.facebook.com/425Madison Series
425 Madison Avenue Book 1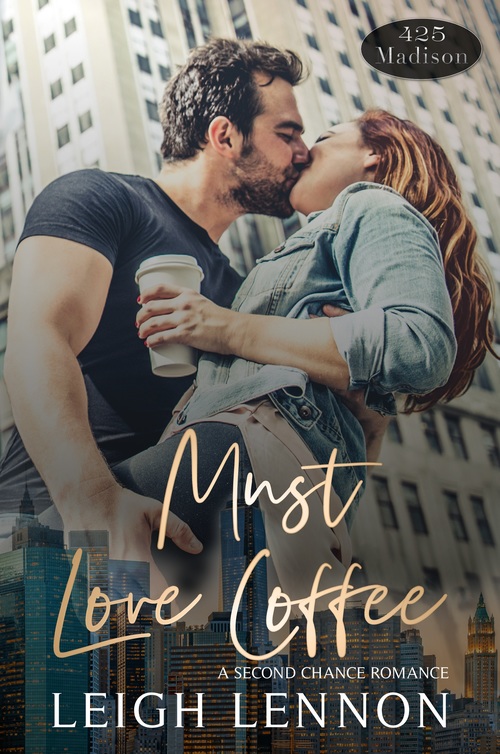 Gwen: I was stripped of all my own desires and wants when I was married to my ex-husband. I now carry a list with me--a list that will help me choose a man that will put me first in life. Then the storm cloud of an entitled millionaire appears in my life and knocks me off my axis. This man sends so many mixed signals, my body either quakes with anger or passion when I'm around him. I'm his son's teacher and his tenant, but I find myself wanting more.
Leo: My life is run with precision with little regard for others until a woman in crazy clothes challenges me to be a better father. She's one of the few people that puts me in my place and maybe for this very reason--I want her more than I can articulate. With her failed marriage and list of requests she needs from her next partner, I know she's my future. My life is less than perfect, and with it--baggage that follows me everywhere. Does she want my kind of crazy in her life?  I'm her landlord and an a**hole, but I find myself wanting more. Where to begin? For starters, you must love coffee...After all, 425 Madison Avenue is the perfect place to fall in love. Each story is a complete standalone.
Romance Contemporary [Self-Published, On Sale: January 31, 2019, Hardcover / e-Book, / ]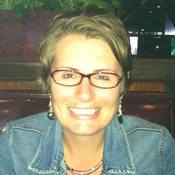 Leigh Lennon is a mother, veteran and a wife of a cancer survivor. Originally with a degree in education, she started writing as an outlet that has led to a deep passion. She lugs her computer with her as she crafts her next story. One could say she loves pretty nails, big earrings, and spiky hair. She can be found drinking coffee or wine, depending on the time of the day.
Comments
44 comments posted.
Re: Leigh Lennon | Author-Reader Match + GIVEAWAY

Sounds interesting
(Melinda Marks 12:45pm February 6)
Enjoy second chance stories!
(Colleen Conklin 11:47am February 6)
You are definitely my type of writer!
(Candy Voisine 5:31pm February 6)
Looks like a great read! I Love Coffee Myself...
(Dynal Roberson 8:06pm February 6)
Sounds like a book I could drink in 😊
(Amber Mancebo 1:18am February 7)
Coffe, I love!
(Rebecca Shields 6:30am February 7)
can't live without coffee thanks for chance
(Susan Gannon 9:30am February 7)
Sounds like we are a match! I'm a coffee lover myself and
I love a romance novel with a strong male protecting his
woman. Thanks for the chance!
(Jaime Minter 2:03pm February 7)
Sounds like a good plot. I like the idea of several stories tied in with one location. 425 Madison Avenue sounds like the place to be.
(Mary Songer 5:50pm February 7)
I think we are a total match! There is something about a
grumpy, broody hero and his fall into love.
(G. Bisbjerg 6:24pm February 7)
Please enter me to win
(Jane Squires 4:35am February 8)
got to have my coffee as well
(Vickie Couturier 8:15am February 8)
I'm not a coffee lover, but other than that, we are a match. Please enter me to win.
(Anna Speed 12:20pm February 8)
OK! We're a match on all points!
These sound great! Thanks.
(Kathleen Bylsma 4:20pm February 8)
This sounds great! Definitely a match! LOL
(Amber Hall 4:50pm February 8)
Must Love Coffee looks like an informative read for those
in the dating realm. I guess everyone has a short list
and many have a long list which no one can live up to.
Crossing tasks off a list is so rewarding, so maybe check
marks for how many qualifications the date-to-be has is
the same.
(Alyson Widen 6:34pm February 8)
Great title for a book. I love a good cup of strong coffee
(Joy Isley 2:41pm February 9)
I enjoyed learning about you!! The book sounds really great,
thanks for the chance to win it.
(Martha Lawson 10:52pm February 9)
I enjoy stories about slightly different people. Baggage and a bit crazy is just fine,
actually preferred. Life is too short not to want it to be interesting. Thank you for
the giveaway.
(Patricia Barraclough 11:43pm February 10)
I love authors that switch genres up a bit! Loved learning
about you!
(Victoria Scott 1:43pm February 11)
Must love Coffee sounds great! Thank you
(Linda Romer 3:12pm February 11)
Thank you for sharing! Book sounds great. Would 💝 to
win :)
(Chelsey Reed 3:21pm February 11)
Sounds like a fantastic read and who doesn't love coffee.
(Maria Dalmau 3:27pm February 11)
My passions are reading and cups of coffee, so I am
intrigued by this book!
(Rebecca Booth 4:18pm February 11)
It sounds like my kind of read!
(Judy Thomas 4:29pm February 11)
Sounds like a great book.
(Lori Byrd 4:36pm February 11)
Happy Valentine days
(Emily Stemp 4:56pm February 11)
I am all about this one: "Some tears but mostly laughter."
Def sounds like I am a good fit for your books! Thanks for
the chance to win!
(Angie Lilly 5:38pm February 11)
Love coffee. Love books. Love romance. Love feisty kids. Sounds like my type of book.
(Phyllis Lamken 5:54pm February 11)
Thanks for sharing!
(Chelsey Reed 6:46pm February 11)
Happy to hear about this book, added it to my amazon list!
(Jill Waldmann 7:35pm February 11)
looks interesting
(Ellen Levickis 8:14pm February 11)
I really like second chance stories. :)
(C.E. Hart 8:45pm February 11)
I think it's great that you like to switch up genres, I
really enjoy reading many different genres. Second chance
romances are one of my favorites.
(Julie McDonough 10:58pm February 11)
Love so romantic story
(Rajee Pandi 5:33am February 12)
Need a great pick me up! Can't wait to read this :)
(Robin Johnson 6:57am February 12)
Love that this story is in KU! I'll definitely be checking it out.
(Sara Ording 7:12am February 12)
Second chance, great. Real estate mogul-- scawy.
(Mary Ann Dimand 2:21pm February 12)
ooh, sounds like it will be fun read! thanks for the chance
to win it!
(Sandy Haber 4:53pm February 12)
This looks like a great read! Thank you for the chance.
(Angela Sanford 9:33pm February 12)
Would like to read.
(Melanie Rosen 10:54pm February 12)
Sounds and looks like a wonderful read! Thanks for the chance!
(Rita Spratlen 11:22pm February 13)
I need my two cups every morning. I'd love to read this
book.
(Linda Kish 10:12pm February 16)
I want to read this book
(Margo Beredjiklian 8:44am April 25)
Registered users may leave comments.
Log in or register now!