Author Reader Match | Jenny Hale

October 30, 2018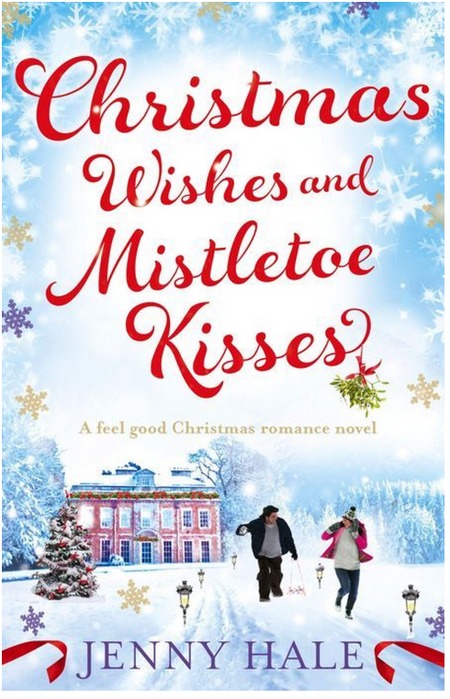 Christmas Wishes and Mistletoe Kisses
Jenny Hale
AVAILABLE

October 2015
On Sale: October 16, 2015
Featuring: Nick Sinclair; Abby Fuller
ISBN: 1910751545
EAN: 9781910751541
Kindle: B014SN6NNW
e-Book
Add to Wish List

Also by Jenny Hale:
Christmas Wishes and Mistletoe Kisses, November 2018
Christmas Wishes and Mistletoe Kisses, October 2015
Summer By The Sea, June 2015
A Christmas To Remember, October 2014

Instead of trying to find your perfect match in a dating app, we bring you the "Reader Match" where we introduce you to authors as a reader you may fall in love with. It's our great pleasure to present Jenny Hale!
About:
Child-wrangling, photo-taking, travel-loving romantic womenís fiction author seeks readers for her Christmas novel about single-mother Abbey Fuller, who loves her family more than anything and doesnít regret a moment of having to put her dreams of being a designer on hold to raise her son, Max, and a quiet, workaholic hero, Nick Sinclair, who thinks heís hiring Abbey for a small design job, only to find himself learning salsa dancing and up to his neck in Christmas festivities.
What Iím looking for in my ideal reader match:
The perfect date includes a roaring fire, plates of Christmas cookies, hot cocoa, and a book in hand...
Seeks long hours spent turning pages, the only sound in the room being the Christmas carols playing softly in the background
Likes sweet, family-oriented, romantic stories that will make you laugh and cry
Willing to nibble candy canes while reading about cookie baking and other delicious desserts
Enjoys simmering romance that will leave you breathless at times
When not reading, loves to binge-watch movies like the ones on the Hallmark Channel
What to expect if we're compatible:
Long, coffee-filled visits to bookshops or endless hours of eReader-surfing
Book-shaped gifts and surprises
Lots of laughter and heartfelt moments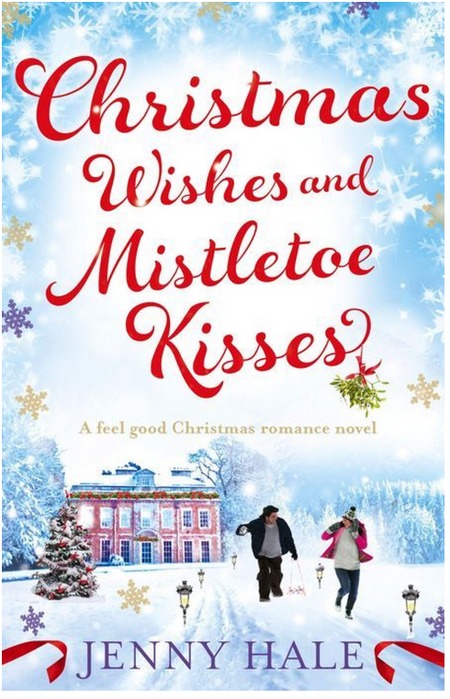 An uplifting, beautiful story about never letting go of your dreams, the special magic of a family ChristmasÖ and the rush of falling in love under the mistletoe.
Single mother Abbey Fuller loves her family more than anything, and doesn't regret for a moment having had to put her dreams of being an interior designer on hold. But with her son, Max, growing up, when a friend recommends her for a small design job she jumps at the chance. How hard can it be?
Nick Sinclair needs his house decorated in time for his family's festive visit - and money is no object. What he doesn't need is to be distracted from his multi-million dollar business - even if it is Christmas.
When Abbey pulls up to the huge Sinclair mansion, she has a feeling she might be out of her depth. And when she meets the gorgeous, brooding Nicholas Sinclair, she knows that she's in real troubleÖ
With the snow falling all around, can Abbey take the chance to make her dreams of being a designer come true? And can she help Nick to finally enjoy the magic of Christmas?
Romance Contemporary | Holiday [Bookouture, On Sale: October 16, 2015, e-Book, ISBN: 9781910751541 / eISBN: 9781910751541]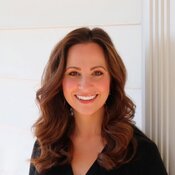 When I graduated college, one of my friends said, ďLook out for this one; sheís going to be an author one day.Ē Despite being an avid reader and a natural storyteller, it wasnít until that very moment that the idea of writing novels occurred to me.
Sometimes our friends can see the things that we canít.
While I didnít start straight away, that comment sowed a seed and several years, two children, and hundreds of thousands of words later, I completed a novel that I felt was worthy of publication. The result is Coming Home for Christmas, a heart-warming story about friends, family, and the magic of love at Christmas.
The rest is history.
When Iím not writing, Iím a mother of two boys and a wife to a very supportive husband.
Comments
31 comments posted.
Re: Author Reader Match | Jenny Hale

This sounds totally adorable. It also sounds like a
Hallmark movie. There is a reason why Hallmark is
expanding! Thanks for the opportunity!
(Marcia Berbeza 2:05am October 30)
i love the cover,this looks and sounds like my kind of book
(Vickie Couturier 5:31am October 30)
asas
(Albert Kumar 9:16am October 30)
Sounds like a great Christmas book!
(Gail Perdue 12:20pm October 30)
Sounds like a great book - we love Christmas, Hallmark and
books in our house, so it sounds perfect for us!
(Jason Lawless 12:55pm October 30)
Pretty much sums it up but print for me.
(Kathleen Bylsma 5:18pm October 30)
I love Christmas stories and I know this will be a fabulous
read. Thank you for the chance!
(Barbara Ryan 6:04pm October 30)
Great cover!
(Jaime Minter 6:35pm October 30)
Wow I could have written the ideal reader match myself. :) This sounds like a great holiday read. Thanks
(Rochelle Cook 7:01pm October 30)
Thanks for the chance! Making my lists to buy if I don't
win.
(Missy Roth 11:20pm October 30)
I am one of those readers who loves to read with a hot
chocolate or in bed.
(Alyson Widen 11:42pm October 30)
hello
(Vir Singh 3:28am October 31)
This sounds like an adorable Christmas story. I can't wait
to read it!
(Andrea McParland 11:56am October 31)
I just love Christmas romance stories! Love the cover and synopsis. Thanks so much for offering a giveaway!
(Bea LaRocca 12:32pm October 31)
Looks like I am a target reader!
(Linda Brown 12:38pm October 31)
I am an avid reader of romance novels and mysteries. Christmas is my
favorite time of year because of memories from when I was a child, when
my children ( 2 boys ) were growing up and now I have two little grandsons
to love and spoil and babysit a lot which I love. Iíve been down with a
broken wrist for 15 weeks so I read even more. I would love to read your
new Christmas love story to set the mood.
(Denise Walsh 1:48pm October 31)
I love Christmas books. They take me away from the harshness of todayís
world.
(Renee Collins 4:51pm October 31)
Enjoy reading Christmas stories.
(Susan Jang 9:55pm October 31)
I love the cover and would love to read!!
(Jennifer Beck 10:01pm October 31)
I am glad you listened to your friend. It is true that they often see things you don't. We can follow these insights to see where they take us. It is nice to see what talents we can discover and develop.
(Patricia Barraclough 1:44am November 1)
sounds very interesting,i love reading books Christmas ones
are my favorite
(Vickie Couturier 9:45am November 1)
The book sounds so interesting. What a great Christmas read this would be!
(Karen Minter 12:55pm November 1)
Oh I really like the sound of this book!
(Colleen Conklin 1:38pm November 1)
I love Christmas books, & this one sounds amazing!
(Maria Proctor 4:05pm November 1)
Sounds great book. I love reading christmas stories.
(Tracy Fritts 2:21am November 2)
Would love to win and get to know your books.
(Jane Squires 6:29am November 2)
hi
(Umasingh Singh 7:40am November 2)
I am looking forward to reading Christmas Wishes and Mistletoe Kisses. (Cute title,
BTW!)
(Kt C 10:18pm November 2)
Sounds like a good Christmas read.
(Melinda Marks 10:32pm November 2)
I think I would enjoy this story. Love grumpy heros.
(Melanie Rosen 11:57pm November 2)
This sounds like the story I have been looking for
(Debra Guyette 6:24am November 3)
Registered users may leave comments.
Log in or register now!