Author Match | Scarlett Cole and DEEP COVER

August 6, 2018
Writes:
Steamy contemporary romance and romantic suspense. You want to party all night (read stay awake reading until 3am) with tortured rock stars, I've got you covered. The Preload men can't wait to meet you. Want to spend time with the cool kids at the tattoo studio? Let's go to Miami and hang with the gang at Second Circle Tattoos. Or you fancy a little suspense with your steamy? Perfect! Let my Navy SEALs take you out for a ride in their hard-bottomed inflatable (that is not a euphemism!) as you dodge bullets. My latest release, DEEP COVER, even has a little Ocean's Eleven flare to it, when the super-smart heroine, Amy Murry, finds herself undercover in a casino alongside ex-special ops expert Cabe Moss, a man she needs to keep her hands off.
About:
I am a Scorpio star-sign and A-Type personality author on a personal mission to fight aging, gravity, and an epic sour candy addiction. Some days it works, on others, not so much! If only I didn't love gin quite so much! I'm fortunate enough to call both Toronto, Canada and Manchester, UK home and speak with an accent that is a mash-up of the two.
I started to write my first book five years ago and it became THE STRONGEST STEEL. I was inspired by a girls-only weekend in Miami and a newspaper article about a tattoo artist who specialized in tattooing over scars. By the time I boarded the plane, I had the series plotted in my head. Now I'm a full-time writer who loves hot men, cold beer, and expensive shoes!
What I'm looking for in my ideal reader match:
A reader who loves well-developed characters that they can totally get behind and root for.
A reader who knows that a hero can be an alpha without being an asshole.
A reader who cheers when the heroine calls the police instead of running down the side alley because smart heroines rock!
A reader who wants to see the little gestures of love as well as the big ones!
A reader who appreciates a very liberal dose of sexual tension and anticipates open-door sexy-times.
A reader who appreciates a well-placed f-bomb, witty dialogue, and groups of friends who are there for each through the good times and bad.
A reader who messages me at 3am and attaches a pic of their ruined mascara (apologies to everyone who read LENNON REBORN for the first three chapters – you know it had to happen!! It hurt me just as much to write it)
What to expect if we're compatible:
A sigh of satisfaction when you read the closing sentence.
An urge to tell you best book friends about the book you just read.
A compulsive urge to check your bookseller to see if the next book in the series is already available.
A feeling of love and hope as you fall asleep at 3am with the book tucked securely to your side.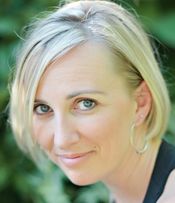 The tattoo across my right hip says it all really. A Life Less Ordinary. Inked by the amazingly talented Luke Wessman at the Wooster Street Social Club (a.k.a. New York Ink). Why is it important? Well, it sums up my view on life. That we should all aspire to live a life that is less boring, less predictable. Be bold, and do something amazing. I've made some crazy choices. I've been a car maker, a consultant, and even a senior executive at a large retailer running strategy. Born in England, spent time in the U.S. and Japan, before ending up in Canada were I met my own, personal hero – all six and a half feet of him. Both of us are scorpios! Yeah, I know! Should have checked the astrological signs earlier, but somehow it works for us. We have two amazing kids, who I either could never part with or could easily be convinced to sell on e-bay.
I've wanted to be a writer for a really long time. Check through my office cupboards or my computer and you'll find half written stories and character descriptions everywhere. Now I'm getting the chance to follow that dream.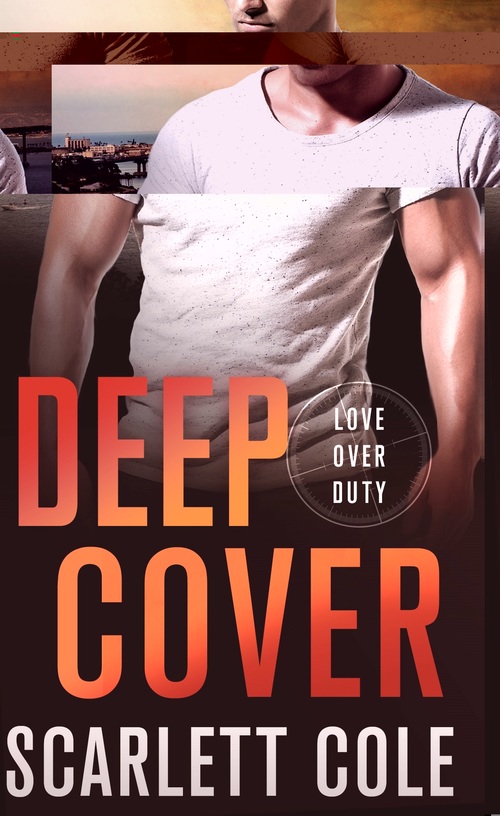 ARE THEY IN TOO DEEP?
Ex-Navy SEAL Cabe Moss always comes when called to duty—at all costs. Even though the death of his fiancée nearly destroyed him, Cabe won't let his past interfere with any work that has to get done. When his latest task pushes him to team up with FBI operative Amy Murray, a fierce beauty with the undercover skills to match, Cabe must admit that, for the first time in years, he wants to do more than just complete their mission together…
Amy was born ready for this assignment, but working side-by-side with the the strong, silent, and frustratingly professional Cabe seems to be the biggest challenge of all. But when the sparks begin to fly—and the stakes rise to dangerous heights—the only thing Amy is left worrying about is how she can resist him. Their lives may be in danger, but their hearts hold the biggest risk of all…
Romance Military | Romance Contemporary [St. Martin's Paperbacks, On Sale: July 31, 2018, Mass Market Paperback / e-Book, ISBN: 9781250128485 / eISBN: 9781250128492]
Want to start from the beginning? Grab the first two books in the series today!
Giveaway: $10 Amazon + Lover Over Duty eBook
Comments
16 comments posted.
Re: Author Match | Scarlett Cole and DEEP COVER

I feel you about the kids, mine were all but kids and I used
to dream about painting them gray and sneaking them into the
hippo enclosure, or having a hard sale.
(Sue Hieber 12:07pm August 6)
New-to-me author who sounds very interesting! I like the sound of the book as well.
(Sue Cooper 1:41pm August 6)
I've never read your work but I do like the occasional
romantic suspense story.
(Karen Haas 3:48pm August 6)
I love this series but it's nothing new since I love all of
your work.
(Maria Dalmau 5:35pm August 6)
I love tattoo artists!!!! Omg, AND SEALs!! (The human
version.) I have to spend some quality time with you! Er,
your books.
(Candy Voisine 6:21pm August 6)
I LOVE the cover and I want to read!!
(Jennifer Beck 6:55pm August 6)
Looks like a book I would love!
(Leonie Townsend 4:49am August 7)
You are a very funny and interesting person!!
(Kim Charlton 7:43am August 7)
This book sounds great.
(Deborah Dumm 4:10pm August 7)
I love that a girls-only weekend inspired your first story.
(Jana B 11:14pm August 7)
Great Post! I love Deep Cover it is a thrilling read!
(Eva Millien 3:57am August 8)
sounds great
(Carissa Raddatz 12:52pm August 8)
You know me. I love reading in bed and sometimes stay up
especially if it's a scary book. A lot of times the hero
is the strong, silent type that has to be drawn out to
express himself, yet uses actions more that words.
(Alyson Widen 12:03pm August 10)
I can't wait to check out your books! Thanks for the chance to win one!
(Alisha Mccoy 9:33am August 10)
I haven't had the opportunity to read any of your books yet,
but I'll definitely be checking them out. I love a good
romance suspense and adding a SEAL into the mix usually makes
for a perfect read.
(Tina Rucci 12:46pm August 10)
I am a Scorpio too! Can't wait to read this book!!!
(Christine Herrera 9:11am August 13)
Registered users may leave comments.
Log in or register now!