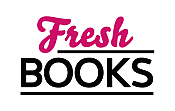 New Year, New Books!
Chase Romance with Samantha Chase!
GIVEAWAY: a copy of the new Contemporary Romance Duo!

April 4, 2018
Excerpt From "In The Eye Of The Storm" – Part Of The IN THE EYE OF THE STORM / CATERING TO THE CEO Duo Conemtporary Romance From Samantha Chase
The sights and sounds of the storm calmed him. The rumble of thunder started up again, and he saw lightning off in the distance. If his mind wasn't racing so much, now would be the perfect time to crawl into bed and sleep. There was something about a storm that always lulled him, but there was no way he could sleep right now. He had to settle this situation in his mind. He ran a hand through his hair and muttered a curse. How was he supposed to know what to do? Either way he was going to lose Holly in some capacity. The businessman in him knew that she was what kept him and his company going. The man in him, the one who'd been in a state of arousal all damn day, wanted what he wanted and to hell with the consequences. It shouldn't be this hard to have it all. If only Holly were the kind of woman who would have a casual affair.

Feeling more confused than ever, Stephen walked back through the house to the dining room for another brandy. Now he watched the storm through a front window for a few minutes before going back to the living room to sit in the dark on one of the sofas. The only light on was in his office; he'd shut off the kitchen light when he grabbed his cell phone earlier. The occasional flash of lightning lit up the place, but Stephen barely noticed.

For how long he sat there, Stephen had no idea. The grandfather clock in the entrance hall was ticking, but it didn't register with him how many times it had chimed. After some time, he noticed a movement out of the corner of his eye. He turned his head and saw Holly tiptoeing toward the kitchen. Not wanting to startle her, he sat quietly and let her get into the kitchen before following her there.

He almost laughed out loud. Holly was sitting at the table, unwrapping a piece of chocolate! He stood in the doorway watching her. She wore a white T-shirt of his. It was huge on her, hitting her mid-thigh when she was standing, he was sure. But now? While sitting at the table? It hugged her bottom and rode high up her thighs, which looked amazing. His mouth watered. His hands twitched. He had to let her know of his presence without scaring her and to find a way of making light of the situation so that he didn't pounce on her.

Treading lightly into the kitchen, Stephen noticed that Holly was watching the storm as he had earlier. A flash of lighting brought his reflection into the window and made her scream out. To try to calm her, he said, "You wanted the chocolates after all." His tone was light but quiet, and he hoped that she wasn't too badly startled.

"Stephen! You scared me half to death! I thought you were back in the office."

"Nope, I'm done for the night like you said I should be. I'm trying to take your advice and relax a little bit more." He came and sat across from her at the table—a spot that was somehow never going to be the same after she left. "Unfortunately, I have no idea what to do with myself, so I've been wandering around in the dark."

Holly noticed the glass in his hand and nodded toward it. "What are you having?"

"Brandy. I was hoping it would help me fall asleep."

"Any luck?"

"Not yet."

Silence. Holly nibbled on the dark-chocolate square and sighed. "I can't believe I came down here for this. I mean, I ate a ton of food today, and yet all I could do was lie in that continent of a bed thinking that I didn't have any chocolate. How insane is that?"

"Continent of a bed?"

She gave a wicked smile, and Stephen's blood stirred. "Silly, I know, but that bed is so darn huge that it reminds me of a small continent. A family of four could sleep in that thing without touching each other!"

An image of Holly sprawled naked across the bed flashed in Stephen's mind with the same brightness as the lightning outside. In his mind, however, it was his bed that she was sprawled across, and he was touching her all over those silky thighs he was trying not to stare at.

Holly finished her chocolate quickly and stood up. "Well, I think that should do it." Looking at the bag, she reached down and grabbed one more piece. "Just in case."

"Sure." He stood and went to stand directly in front of her so that he could see her more clearly in the darkened room as he looked down at her face. Her eyes looked huge, and even in the dark, he could clearly see how the T-shirt did little to hide what was underneath—which promised to be a spectacular body. Her nipples had hardened to tight peaks, and he had to fight the urge to lean forward so they would be touching.

Holly cleared her throat but couldn't make her feet move. "I guess I'll see you in the morning." Looking up at him, she waited for his response. His eyes were intently on hers, and while she should look away, she couldn't.

"I promised myself that I wouldn't ask you this," he began. His voice was low and deep timbered. "But I have to know…have you given any more thought to our work situation and what's going to happen come Monday?"

It was mild disappointment, she told herself, that he was asking her about work and not about anything of a more…personal nature. "I…I haven't really thought too much more about it. I still think it would be best for me to leave. I don't want to be the topic of office gossip." She nervously chewed on her bottom lip, willing him to stop staring. His eyes were drawing her in, making her want things that she had no right to want, to yearn for things she shouldn't yearn for.

Inhaling deeply and closing his eyes briefly, Stephen knew what needed to be done. It was inevitable, and he knew that the longer he put this off, the worse it would get. Reaching out, he placed his hands on her shoulders, and Holly thought he was going to pull her into his embrace as he had earlier in the day. But he didn't. This time, it was more than mild disappointment.

"Well, I have thought about it, and I think it would be best if you did leave Ballinger's."

"Oh," she whispered and finally looked away, down at her feet, willing them once again to move and get her up to her room as quickly as possible before she lost it and started to cry.

Stephen watched her head bow, chin to her chest, and waited to see if she would say anything else, if she would demand to know why he had so suddenly changed his mind. His hands were still on her shoulders, and if she moved even a tiny bit, he would release her. But she didn't. She stood there, looking fragile and hurt and more beautiful than he had ever noticed before. He'd seen her in suits, he'd seen her in cocktail dresses and evening gowns, but for some reason, the sight of her barefoot and in his basic white T-shirt had him wanting her like he'd never wanted a woman before.

Finally looking back up at him, she seemed about to speak but thought better of it. She licked her lips, and Stephen followed the path of her delicate pink tongue with hungry eyes. She was killing him. He wanted her to speak, to say something. But when, after several moments of silence, she didn't, Stephen did. "Aren't you curious? Don't you want to know why?" Not trusting her voice not to shake, Holly merely shook her head.

Taking his hands from her shoulders, he placed an index finger under her chin to keep her looking at him. "I think you deserve to know."

"Stephen, please," she begged.

"If you were no longer my assistant, then we wouldn't have to worry about office gossip like you mentioned earlier or what Will or Derek thought of our relationship or anyone else for that matter. You wouldn't have to be looking over your shoulder wondering if people were whispering about you or questioning how you got the job or what we were doing together while working late or if we were away on a business trip."

"You said that didn't matter since there was nothing going on. You said that I was being crazy and dramatic about the whole situation. What…I don't understand. What changed your mind?"

"This." With that, he bent his head and claimed her mouth with his.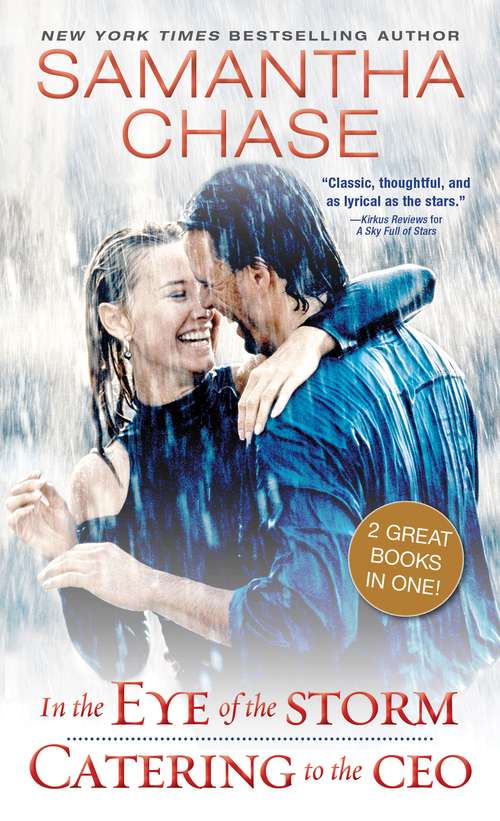 Dealing with your boss is never easy...falling in love with him is even harder.
In the Eye of the Storm
Holly Abrams can't believe her demanding...and unbelievably sexy...boss, Stephen Ballinger, called her to pick him up at 2 A.M. in the middle of a tropical storm. To make matters worse, the storm is too dangerous for her to make the trek home. Forced to stay at his place to wait it out, their relationship quickly turns passionate...but will it last past the thunder and lightning?
Catering to the CEO
Millionaire CEO Adam Lawrence knows how to get what he wants—in business and in the bedroom. So when caterer Cassie Jacobs dares to best him on a deal, Adam vows revenge. But when they get life-changing news that could bind them together for years to come, Adam may have no choice but to change his ways...and open his heart.
Romance Contemporary [Sourcebooks Casablanca, On Sale: April 3, 2018, Mass Market Paperback / e-Book, ISBN: 9781492622710 / eISBN: 9781492622727]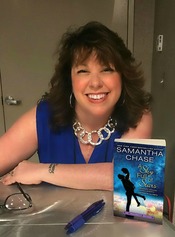 Join me for afternoon tea at BOAS & TIARAS on Saturday, June 9 in Allen, TX. Tickets now available!
New York Times and USA Today Bestseller/contemporary romance writer Samantha Chase released her debut novel, Jordan's Return, in November 2011. Although she waited until she was in her 40's to publish for the first time, writing has been a lifelong passion. Her motivation to take that step was her students: teaching creative writing to elementary age students all the way up through high school and encouraging those students to follow their writing dreams gave Samantha the confidence to take that step as well.
When she's not working on a new story, she spends her time reading contemporary romances, playing way too many games of Scrabble or Solitaire on Facebook and spending time with her husband of 25 years and their two sons in North Carolina.
Tell us below about your favorite storm scene (or most memorable) and you'll be entered to win a copy of IN THE EYE OF THE STORM / CATERING TO THE CEO by Samantha Chase!
Comments
25 comments posted.
Re: Chase Romance with Samantha Chase!

Back to the future storm scene was captivating and realistic.
When I lived in Mtl. we had unbelievable storms. Ice storms,
blizzards which were memorable.
(Sharon Berger 2:06pm April 4)
I love Office romance!
(Therese D'Ambrosia 3:44pm April 4)
highs and lows of office romance It still hurts
(Susan Gannon 3:59pm April 4)
Tropical storm setting—danger and romance
(Jacqueline Robertson 5:12pm April 4)
There was a storm scene in book I read as a teen that had me
feeling like I was there. I wish I could remember the book now.
LOL Thank you.
(Patti Pusateri 5:31pm April 4)
Hmmm, during a blizzard, the heroine finds her way to the hero's cabin... sparks fly! :)
(Colleen Conklin 6:26pm April 4)
I can't recall the title but it was an office romance and
at one point there was a scene where hero and heroine were
in a basement waiting out a tornado warning.
(G. Bisbjerg 10:58pm April 4)
I have read a lot of storm romances... My favorites have to
be winter storm scenes. It is cold, they need a fire and
they are snowed in... Cause people to interact with each
other be it a boss/employee love/hate ect. Always has great
tension and heat.
(Jeannie Platt 12:09pm April 6)
Office romances are complicated but intriguing.
Marilyn
(Marilyn Collins 7:36pm April 6)
love any story that causes H and h to be sbowbound. even
more fun is when they really don't like each other, but
then the power goes out...!
(Sandy Haber 7:26pm April 7)
I guess I haven't read that many books with storm scenes in them because
I do not have a favorite storm scene.
(Jackie Wisherd 11:51pm April 7)
I like the romances with a tornado. It might be because I was born and raised in Kansas so I can relate.
(Melanie Rosen 3:14am April 8)
I love to watch a storm from inside a warm house.
(Gloria Zimmer 5:19am April 8)
I enjoy ones where someone breaks down during the middle of a blizzard or severe storm and of course the hero of the story comes to the rescue.
(Margaret Yelton 11:37am April 8)
The book/movie The Perfect Storm.

Rocki St Claire featured a trilogy with a hurricane in
Florida. category books

I've lived through 3 hurricanes so I can relate to them.

I also had a tornado come within a half mile of my house.
It was on the ground for 21 miles. We were very lucky.
(Laurie Gommermann 4:56pm April 8)
There's something about a storm in a romance novel where the man and woman come together to comfort each other, which usually brings out feelings for one another, they never knew they had before, and if you add a cozy blanket and fireplace it gets really steamy!
(Kate Decelles 12:07pm April 9)
Oh, hot, steamy, forbidden office romance all with a
winter blizzard. WOW !!! The book's cover alone would
have me picking this book up to read. I was at work and
my mother called me to say that the roads were snow bound
and I should try to make it to my Aunt's house for the
night. When the store closed at nine that night, we were
snowed in and could get our cars out of the parking lot.
It was a furniture store that I worked in and the owner
just said to call family and let them know we were safe
and sleeping in the store. It was the most fun, and yet
scary with all the groans of the building at night. We
got paid overtime too as well. I'm smiling :)
(Rosemary Simm 3:30pm April 9)
My late husband was frantically taking pictures of an
enormous electrical storm, tons of lightening strikes, and
was so excited. Then, much to our dismay, we found no film
in his Nikon! :(
(Kathleen Bylsma 4:28pm April 9)
Since I got caught a little off guard by your question,
the first thing that popped into my head was "Singing in
the Rain" with Gene Kelly!! Not exactly a steamy book,
but it still leaves you with a smile on your face when
he's done dancing that famous number in the street!! The
excerpt from your book was amazing, and I'm looking
forward to reading it!! Congratulations!!
(Peggy Roberson 4:36pm April 9)
The storm scenes from the movie Twister always make me uneasy. The sheer power of the wind is unbelievable. And I can't imagine being stuck in a storm cellar not knowing what kind of devastation is taking place above you.
(Nancy Marcho 5:02pm April 9)
The Perfect Storm was an amazing movie.
(Debra Guyette 8:39pm April 9)
Don't have a favorite.
(Nancy Luebke 8:45pm April 9)
The Longest Ride, because anytime being caught wet with
Scott Eastwood would be unbelievable.
(Amber Niebaum 3:21am April 10)
My favorite is the storm scene in The Notebook. I also enjoy books where
the H and h are snowed in.
(Jamie Snyder 6:31am April 10)
Sounds interesting
(Gloria Zimmer 8:04am April 10)
Registered users may leave comments.
Log in or register now!