Cozy Corner
Cozy Mystery Spotlights and Interviews
Getting Cozy with the Best of 2017
Kym Roberts
December 19, 2017
It's hard to pick the best mysteries of the past year, especially when I'm limited on space. I don't feature a book I don't love, so if you've seen it on the Cozy Corner, you know I adored it. Yet each year I torture myself by trying to list the best mysteries, and considering I never come close to reading all of the books in my to-be-read file, it's an impossible task. What if the best is still at the bottom of that pile?!
This year the challenge seemed even more difficult and my pile even bigger, which led me to choose books that resonated with me, for one reason or another, throughout the past twelve months. I hope you enjoy my picks for 2017's best mysteries.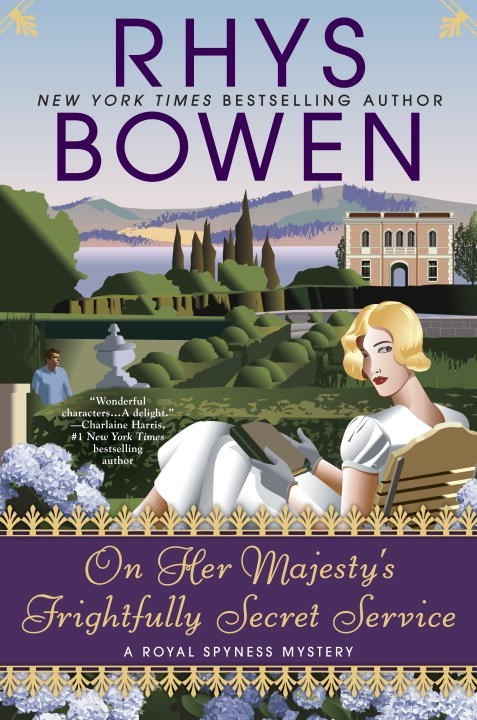 In the new Royal Spyness Mystery from the New York Times bestselling author of Crowned and Dangerous, Lady Georgiana Rannoch juggles secret missions from the Queen, Darcy, and her mother. But it's all in a day's work when you're thirty-fifth in line to the British Crown.
When Darcy runs off on another secret assignment, I am left to figure out how to travel to Italy sans maid and chaperone to help my dear friend Belinda, as she awaits the birth of her baby alone. An opportunity presents itself in a most unexpected way—my cousin the queen is in need of a spy to attend a house party in the Italian lake country. The Prince of Wales and the dreadful Mrs. Simpson have been invited, and Her Majesty is anxious to thwart a possible secret wedding.
What luck! A chance to see Belinda and please the queen as I seek her permission to relinquish my claim to the throne so I can marry Darcy. Only that's as far as my good fortune takes me. I soon discover that Mummy is attending the villa party and she has her own secret task for me. Then, Darcy shows up and tells me that the fate of a world on the brink of war could very well depend on what I overhear at dinner! I shouldn't be all that surprised when one of my fellow guests is murdered and my Italian holiday becomes a nightmare...
Mystery Historical [Berkley, On Sale: August 1, 2017, Hardcover / e-Book, ISBN: 9780425283509 / eISBN: 9780698410251]

Grab a Cuppa, Sit Back, and Enjoy!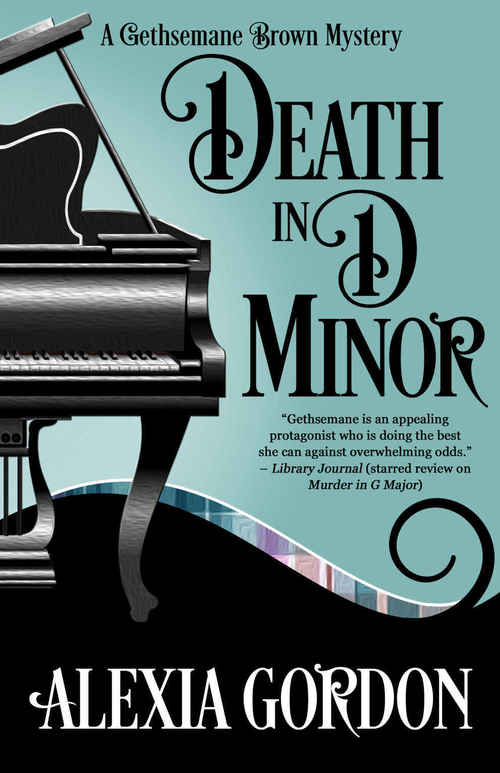 Gethsemane Brown, African-American classical musician and expatriate to an Irish village, solved a string of murders, led a school orchestra to victory in a major competition, and got used to living with a snarky ghost. She can rest easy over the Christmas holiday. Right? Wrong. The ghost has disappeared, her landlord's about to sell her cottage to a hotel developer, and her brother-in-law is coming for a visit--with one day's notice.
She scrambles to call her spectral roomie back from beyond and find a way to save the cottage from certain destruction. But real estate takes a backseat when her brother-in-law is accused of stealing a valuable antique. Gethsemane strikes a deal with a garda investigator to go undercover as a musician at a charity ball and snoop for evidence linking antiques to a forgery/theft ring in exchange for the investigator's help clearing her brother-in-law. At the party, she accidentally conjures the ghost of an eighteenth-century sea captain, then ends up the prime suspect in the party host's murder. With the captain's help, she races to untangle a web of phony art and stolen antiques to exonerate herself and her brother-in-law. Then the killer targets her. Will she save herself and bring a thief and murderer to justice, or will her encore investigation become her swan song?
Mystery | Mystery Cozy [Henery Press, On Sale: July 17, 2017, e-Book, ISBN: 2940157335342 / eISBN: 9781635112320]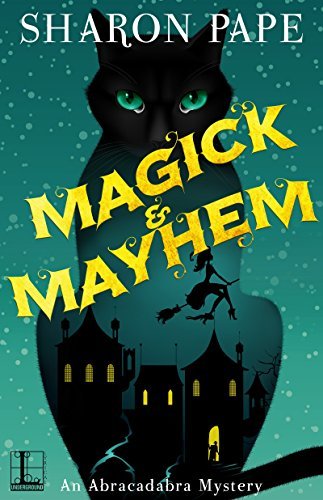 What's in a murderer's bag of tricks?
Twenty-something Kailyn Wilde has learned to embrace her unpredictable life as a descendant of small-town New Camel's most magickal family. She just didn't expect to inherit her mother and grandmother's centuries-old shop, Abracadabra, so suddenly. The surprises keep coming when Kailyn goes to finalize the estate at the local attorney's office—and stumbles over the body of her best friend Elise's husband . . .
As a brash detective casts the blame on Elise, Kailyn summons her deepest powers to find answers and start an investigation of her own. What with running a business, perfecting ancient spells, and keeping up with an uninvited guest of fabled origins, Kailyn has her hands full. But with the help of her uncanny black cat Sashkatu and her muumuu-clad Aunt Tilly, she's closing in on a killer—who will do anything to make sure she never tests her supernatural skills again!
Mystery Cozy [Lyrical Press, On Sale: May 2, 2017, Paperback / e-Book, ISBN: 9781516100569 / eISBN: 9781516100552]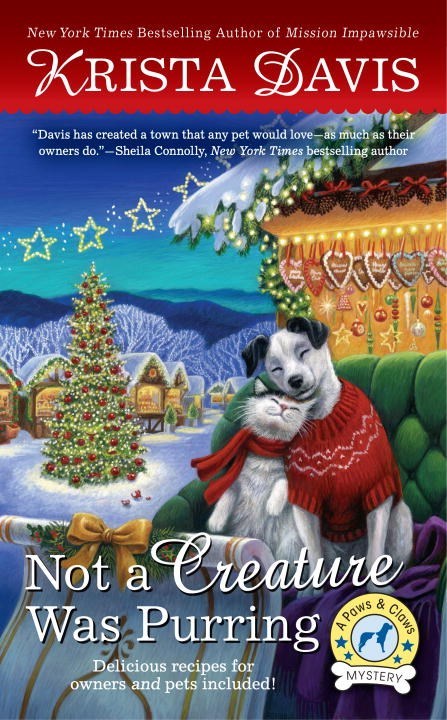 Holly Miller is home in Wagtail for the holidays! Inspired by her German heritage, Holly's grandmother, Oma, has arranged for the town to have a Christkindl Market with adorable booths selling goodies, decorations, and visitors to come from out of town to enjoy the market and howliday festivities. But Holly's Christmas joy is nearly stolen when she learns that her old flame and childhood friend Holmes Richardson has brought his fiancé home for the holidays, and they'll be staying at the Sugar Maple Inn!
Only, a love triangle is the last thing on Holly's mind after her nose for trouble leads to the corpse of a beloved, pet-clothing business tycoon. It's up to Holly and her dedicated detectives—Trixie the Jack Russell and Twinkletoes the cat—to snoop for the killer.
Holiday [Berkley, On Sale: November 7, 2017, Mass Market Paperback / e-Book, ISBN: 9781101988589 / eISBN: 9781101988596]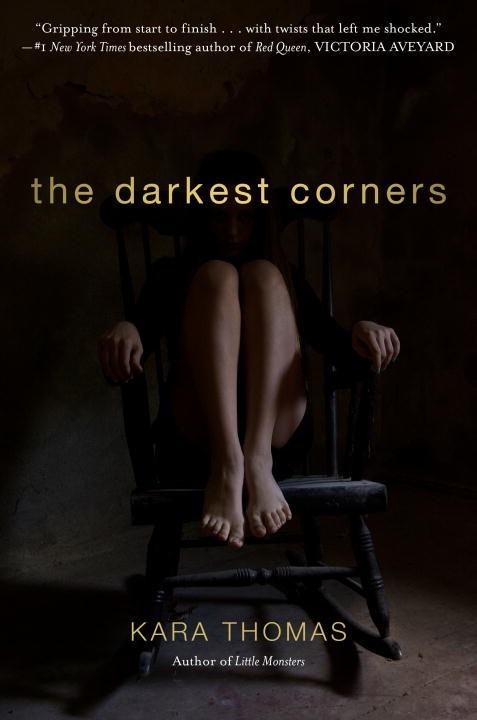 For fans of Gillian Flynn and Pretty Little Liars, The Darkest Corners is a psychological thriller about the lies little girls tell, and the deadly truths those lies become.
There are secrets around every corner in Fayette, Pennsylvania. Tessa left when she was nine and has been trying ever since not to think about what happened there that last summer.
She and her childhood best friend Callie never talked about what they saw. Not before the trial. And certainly not after.
But ever since she left, Tessa has had questions. Things have never quite added up. And now she has to go back to Fayette—to Wyatt Stokes, sitting on death row; to Lori Cawley, Callie's dead cousin; and to the one other person who may be hiding the truth.
Only the closer Tessa gets to what really happened, the closer she gets to a killer—and this time, it won't be so easy to run away.
Young Adult Suspense | Thriller [Ember, On Sale: May 9, 2017, Trade Size / e-Book (reprint), ISBN: 9780553521481 / eISBN: 9780553521474]

Thrilling, Edge of Your Seat Suspense


Dark thriller full of unexpected twists and turns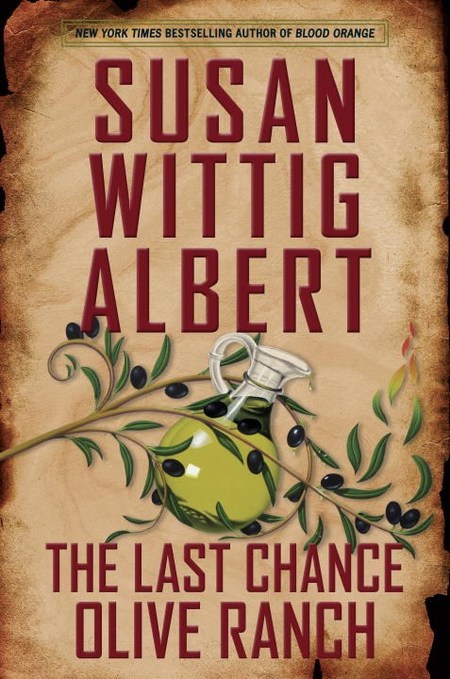 In this exciting new mystery from New York Times bestselling author Susan Wittig Albert, China Bayles fears for her husband's life as an escaped convict targets him...
Max Mantel, the killer McQuaid put away years ago, has busted out of the Huntsville prison and appears to be headed for Pecan Springs. McQuaid knows there's only one way to stop the vengeful convict—set a trap with himself as bait.
China wants to stay by her husband's side and keep him from harm. But McQuaid insists that she get out of town and go to the Last Chance Olive Ranch, where she's agreed to teach a workshop on herbs.
When China and her best friend arrive at the ranch, she learns the owner, Maddie Haskell, has her own troubles. She inherited the ranch and olive oil business from the late matriarch, Eliza Butler, but Eliza's nephew is contesting the will.
While China throws herself into helping Maddie, McQuaid's plan backfires when Mantel executes a countermove he never saw coming. Now McQuaid's life is not the only one at stake—and this time may really be his last chance...
Mystery Cozy [Berkley Prime Crime, On Sale: April 4, 2017, Hardcover / e-Book, ISBN: 9780425280034 / eISBN: 9780698190283]

Late night calls always lead to trouble....

Download one of these great mysteries, or another one I featured on the Cozy Corner during 2017—you won't regret it. And if you'd like to start your new year off with something lyrical, pick up a copy of my latest Book Barn Mystery, Perilous Poetry.
Until next time, get cozy and have a Happy New Year!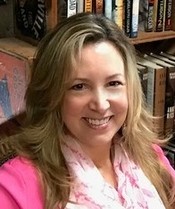 Kym Roberts is a retired detective sergeant who looks for passion, mystery and suspense in every book she reads and writes. She can be found on the web at
kymroberts.com
, on Facebook at
@KymRoberts911author
and on Twitter
@kymroberts911
. Kym's third Book Barn Mysteries
Perilous Poetry
, is available now.
Comments
No comments posted.

Registered users may leave comments.
Log in or register now!