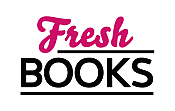 Hearts and Love, great reads in February
Get to Know Your Favorite Authors
Blogging Soon:
Jade Lee
Lynn H. Blackburn

What makes Jake and Miranda an iconic couple?
Giveaway: win a copy of THE LAST OUTLAW

September 13, 2017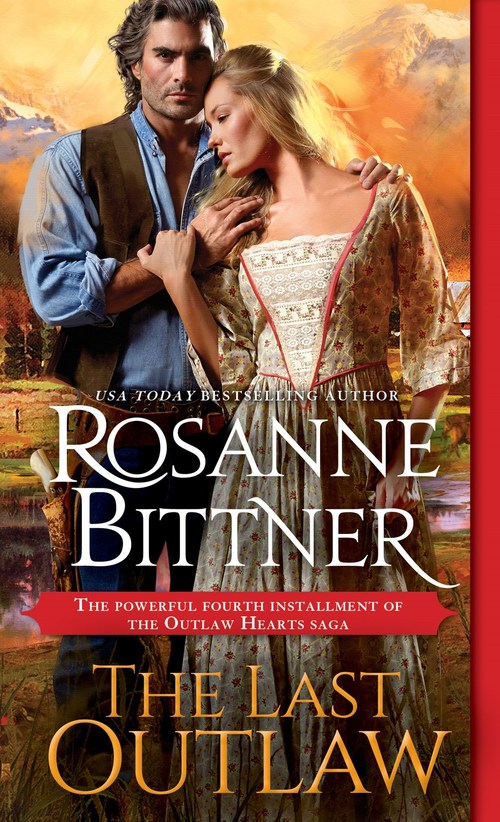 The Last Outlaw
Rosanne Bittner
AVAILABLE
Outlaw Hearts

September 2017
On Sale: September 5, 2017
480 pages
ISBN: 1492652067
EAN: 9781492652069
Kindle: B01N5UTKHV
Mass Market Paperback / e-Book
Add to Wish List

Also by Rosanne Bittner:
Christmas in a Cowboy's Arms, October 2017
The Last Outlaw, September 2017
Love's Sweet Revenge, September 2016
Wildest Dreams, January 2016

Answer: Oh, my goodness, there is so much to this question! By book #4 (THE LAST OUTLAW), these two have been together for 32 years, and boy, have they ever been through a lot! Jake was a notorious wanted man when they met, and Randy actually shot him after he had a shootout with a bounty hunter right in front of her. She was scared to death, but she also felt bad after she watched Jake stumble out and get on his horse to ride out of town. She feels terrible that he will suffer alone, and possibly die, because of her.
You will have to read the first book (OUTLAW HEARTS) to find out how these two actually end up back together. Their first love scene is in the back of a covered wagon somewhere on the plains of Wyoming, and itís a wild, hot, desperate love scene because they realize they donít belong together yet they canít resist each other. Itís the beginning of an emotional roller-coaster ride as Jake ends up in prison Ė then a U.S. Marshal in Oklahoma (Book #2 DO NOT FORSAKE ME) Ė then a rancher in Colorado (Book #3 LOVEíS SWEET REVENGE). These stories take us through the birth of two children and into their adulthood and the birth of several grandchildren Ė a huge, loving family all coming from Jake Harkner and (in his mind) a family he feels he doesnít deserve. Jake attributes it all to his beloved Miranda, who has stood by him through tremendous odds. Itís their devotion to each other that stands out through all these books, and the wonderful sex they share Ė wonderful because itís a beautiful extension of their adoration for each other, as well as always being filled with that desperate fear that something could happen to Jake and this might be the last time they make love. Jakeís notorious past and dangerous reputation follow him throughout this series.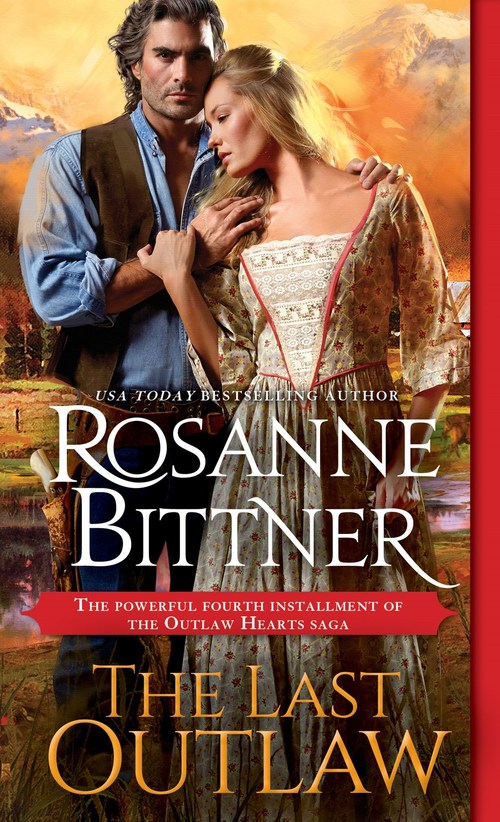 True Love Never Dies
Times have changed, and the old Wild West is a thing of the past. Nestled in his beautiful Colorado ranch, surrounded by family, infamous former outlaw Jake Harkner's hung up his guns for good and finally found a measure of peace―but dark memories haunt the woman who has always been his strength, and not even Jake is certain he can save his beloved Miranda this time.
All he can do is swear to remain by her side. But it takes more than a hope for peace to outrun a past defined by violence, and it isn't long before Jake is embroiled in a rescue mission he simply can't refuse. Life has brought him back full circle as he rides into Mexico to save a young girl from a dreadful fate...leaving Miranda behind one final time, fearing that the man she loves more than anything is destined to die the way he's always lived―by the gun.
Romance Historical | Romance Western [Sourcebooks Casablanca, On Sale: September 5, 2017, Mass Market Paperback / e-Book, ISBN: 9781492652069 / eISBN: 9781492652076]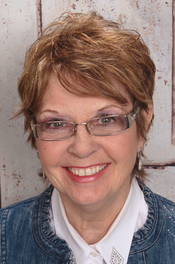 The award-winning author of over fifty books, Michigan resident Rosanne Bittner is a member of the service organization of the Lioness Club, which supports needy families and other worthy causes. She and her husband of thirty years have two sons.
Who are your favorite couples in romance novels? Tell us below to be entered into Roseanne's giveaway!
Comments
9 comments posted.
Re: What makes Jake and Miranda an iconic couple?

Some of my favorite romance couples are: Claire Randall and Jamie Fraser from the Outlander series by Diana Gabaldon, Diana Bishop and Matthew Clairmont from the All Souls Trilogy by Deborah Harkness, Acheron and Tory from the Dark Hunter series by Sherrilyn Kenyon, Wrath and Beth from the Black Dagger Brotherhood by J.R. Ward, and Cat and Bones from the Night Huntress series by Jeaniene Frost.
(Bonnie Hometchko 10:56am September 14)
One of my favorite romance couples is one of yours, Ms.
Bittner. That is Abigail Trent Monroe and "Cheyenne" Zeke
Monroe from your "Savage Destiny" series. Every emotion that
can be felt, I felt reading that series.
(Edward Washington 11:10pm September 14)
My fav are strong men and woman that are strong but not
still need a little hlep from the man. The cowboy has been
brought up to help the girl and be a man and i like that.
ptclayton2@aol.com Mayve due to i lived in a foster home
and i dreamed a lot or am disabled and hubby does help alot
(Peggy Clayton 1:05am September 15)
Have enjoyed all your books for years. You bring us into your stories with strong men & women in the Western era & keep our interest until the very end.
(Lois Imel 10:45pm September 15)
Darcy and Lizzy
(Denise Holcomb 11:17pm September 15)
This sounds so good thank you for the review, I can't wait to read it, love that cover too
Penney
(Penney Wilfort 12:17pm September 17)
Favorite? There are too many to choose from!
(Linda Knowles 8:56pm September 17)
I've read and enjoyed the others in this series and am anxious to read THE LAST OUTLAW.
(Anna Speed 12:56pm September 18)
One of my favorite romance novel couples is Minerva Dobbs
and Calvin Morrisey from BET ME by Jennifer Crusie.
(Tanja Dancy 9:55pm September 18)
Registered users may leave comments.
Log in or register now!